Sour Cream Pound Cake is the rich, moist pound cake you've always wanted!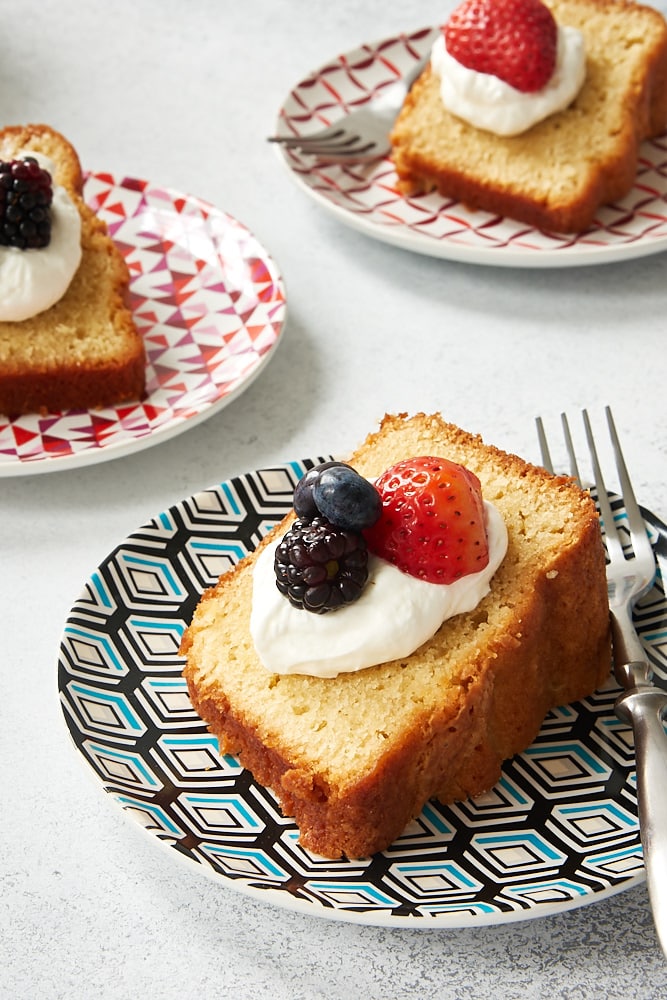 The beauty of this Sour Cream Pound Cake is its simplicity. With just some basic baking ingredients and few minutes of mixing, you get this wonderfully delicious cake! This is truly a no-fuss recipe at its finest.
There's something just so irresistible about a really good pound cake. Put up against more elaborate cakes, it's often one I'd choose for my dessert. It's one of those recipes that all bakers need in their baking arsenal. And if you're looking for a good one to add to your repertoire, then I highly recommend this one.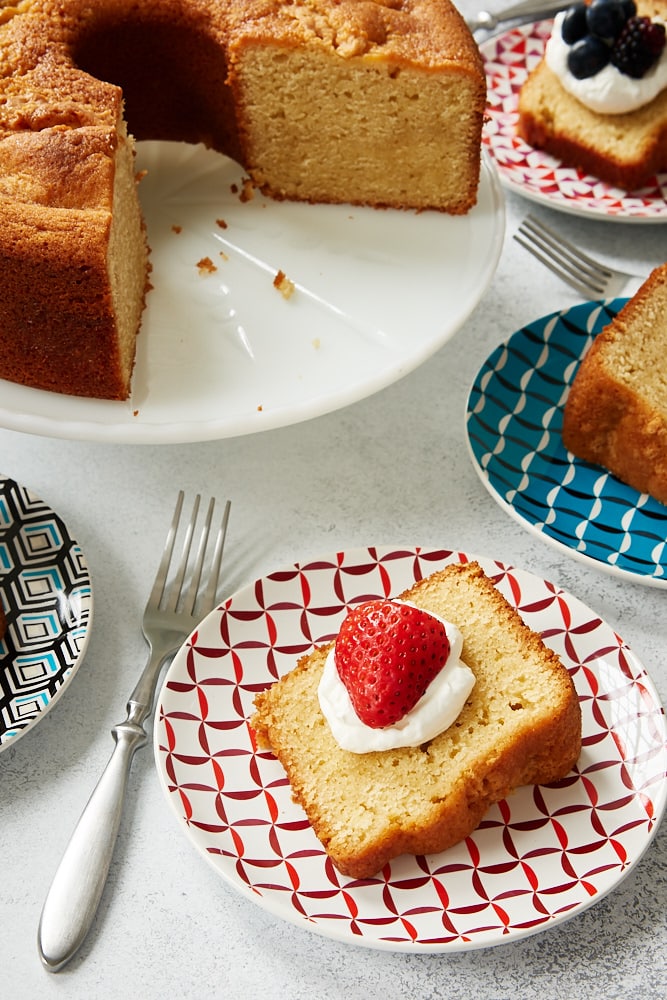 Besides all the basics like flour, sugar, and eggs, this cake is made with sour cream. Sour cream, as you may already know, makes cakes moister than just using milk. It also creates a richer flavor. It's one of my favorite baking ingredients and one I almost always keep on-hand in my refrigerator.
Incorporating it into traditional pound cake definitely dials it up a few notches. It's a great way to change up your normal pound cake routine. The texture and the flavor are really just lovely!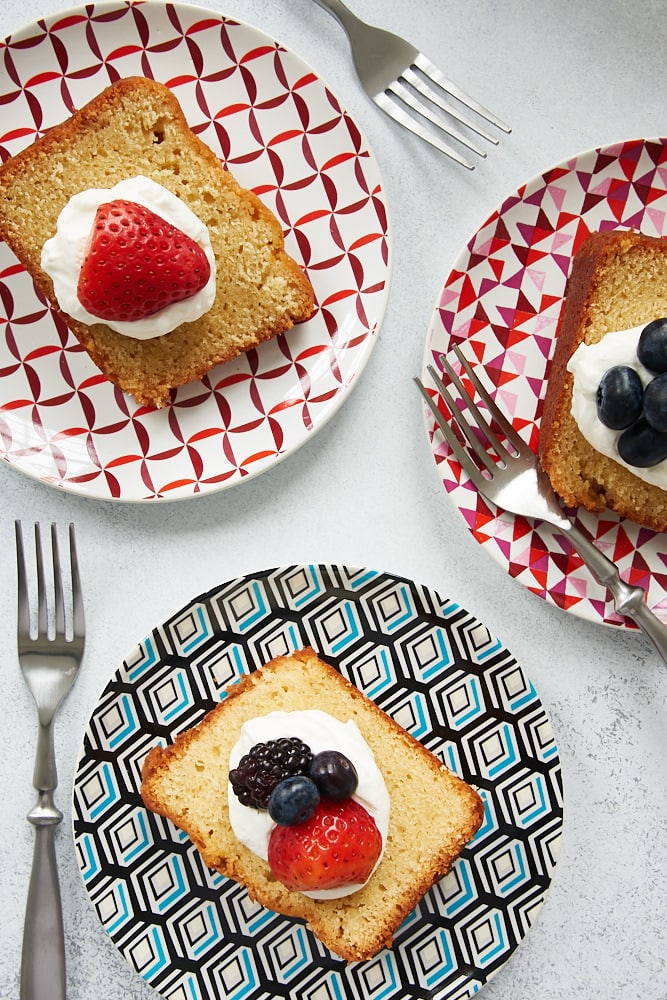 Serve this Sour Cream Pound Cake plain or add a topping. I like to add a dollop of sweetened whipped cream and some fresh berries or whatever fruit we're craving. You could also go with ice cream, nuts, and your favorite syrup like chocolate or caramel. Or how about serving it with a buffet of topping options so everyone can make it their own? It's just so versatile!
If you keep a well-stocked baking pantry, then you very likely have everything you need to make this cake. And even better, you can have it mixed and in the oven in short order. Add this one to your go-to list of easy desserts that always impress!
Find more cake recipes in the Recipe Index.
More Pound Cake Recipes