Chocolate, cream cheese, and cookie butter come together to make these fantastic Cookie Butter Cheesecake Brownies!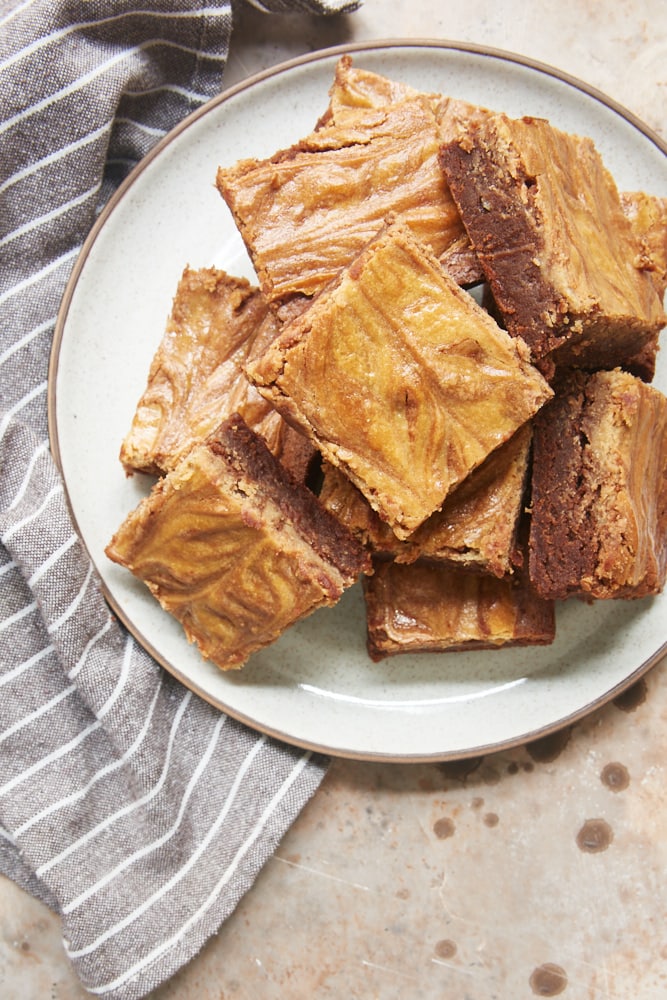 I'm not sure how I had never combined three of my favorite things into a brownie, but we will go with the reliable "better late than never" sentiment. These soft, fudgy brownies are swirled with cookie butter cheesecake for a flavor-packed brownie that is nothing short of irresistible.

There's not an overwhelming cookie butter flavor here, but there's rather just enough to give you that little bit of spice alongside all that chocolate and cream cheese. The end result is a wonderfully rich brownie that feels decadent without hitting you over the head.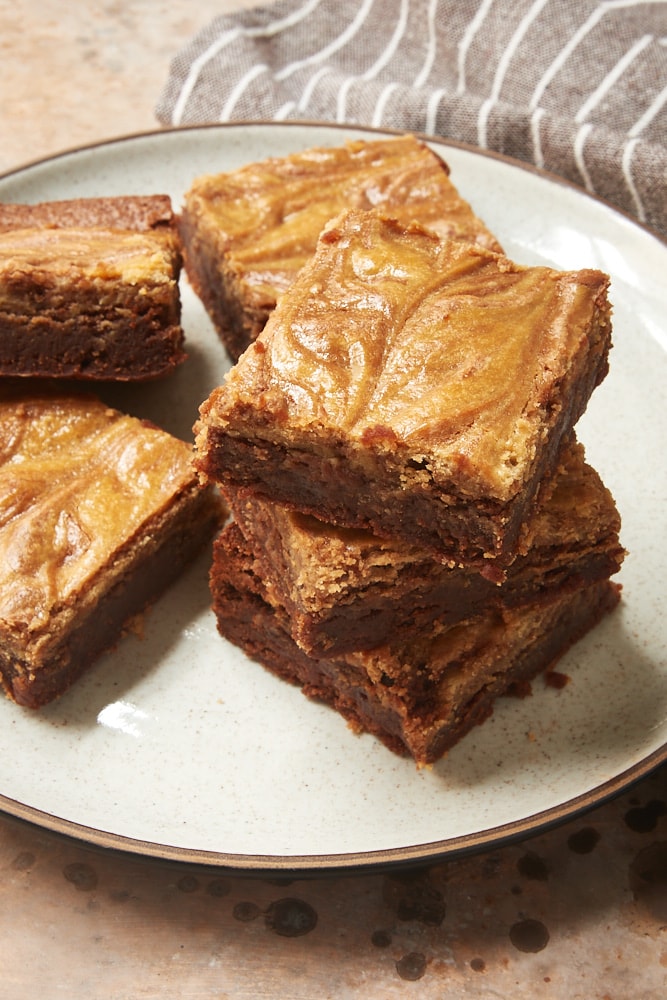 This is a fairly straightforward recipe, but I will make a couple of suggestions. As with any recipe where chocolate is the star, be sure to use a good quality chocolate for the best results. For melting chocolate, I prefer chocolate discs or a chopped chocolate bar versus chocolate chips. I find that I get an easier melting experience and a smooth mixture.
I also like to line the pan with a parchment paper "sling" for a couple of reasons. The obvious reason is to make it easy to remove the brownies from the pan. That lets you transfer the brownies to a cutting board so you can cut them more easily and save your pan from knife scratches. If you want more tips for baking brownies, be sure to see my Tips for Baking Brownies.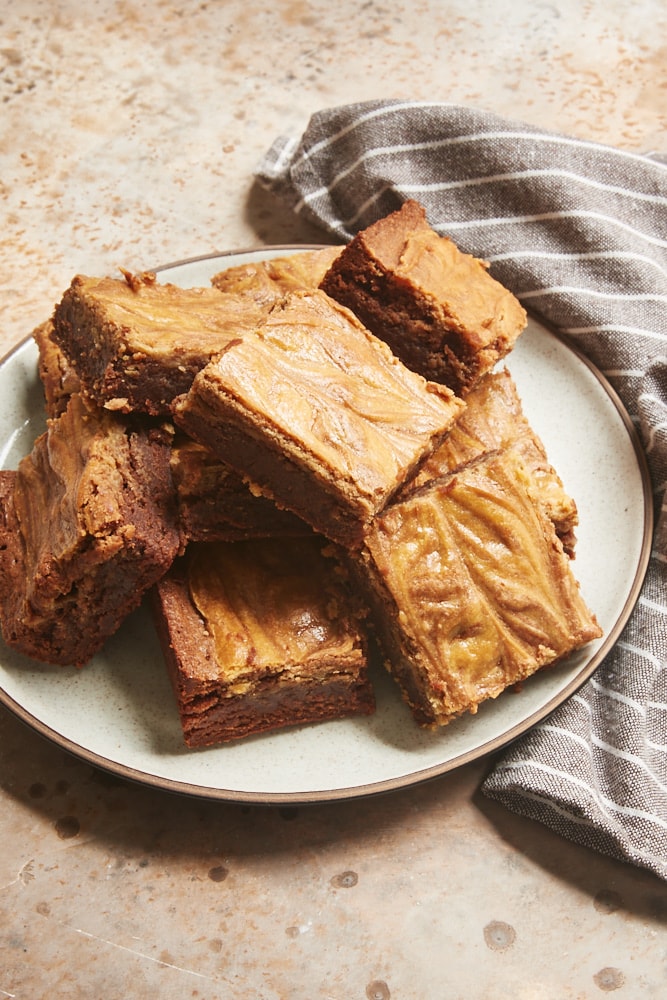 I'll also offer a note about swirling. I'm the first to admit that getting a pretty swirl in baked goods often eludes me. But I find that using something very thin like a small offset spatula works well. Just dollop the cream cheese mixture over the top of the brownie batter and swirl just enough to get the two mixtures intertwined a bit. You can use whatever swirling motion you like. I often use small circular motions to start and then finish by making some straight lines with the spatula through the top.
If you are a brownie fan who also enjoys cheesecake and the spice of cookie butter, then I think you're going to adore these Cookie Butter Cheesecake Brownies!
Find more brownie recipes in the Recipe Index.
More Cheesecake Brownie Recipes