Love chocolate and peanut butter? Just wait until you try these soft, fudgy, flavorful Peanut Butter Chip Brownies!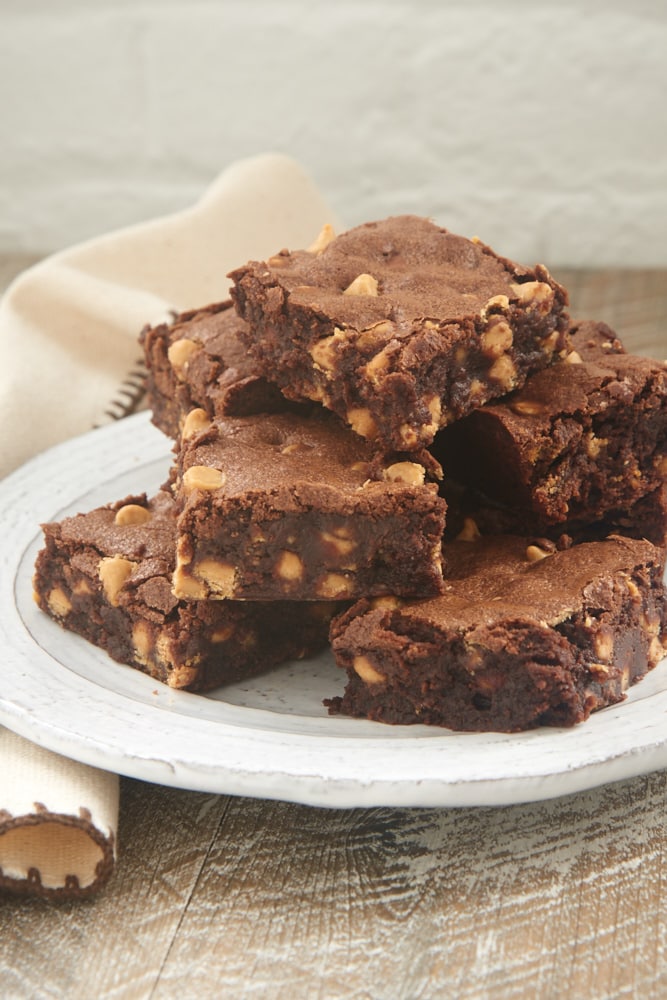 We've been settling into a new apartment, and my baking routine has taken a backseat to unpacking and organizing. So when Quinn started making some not so subtle hints that he would enjoy some brownies, I figured it was long past time to get back in the kitchen. And what better place to start than these quick and easy Peanut Butter Chip Brownies?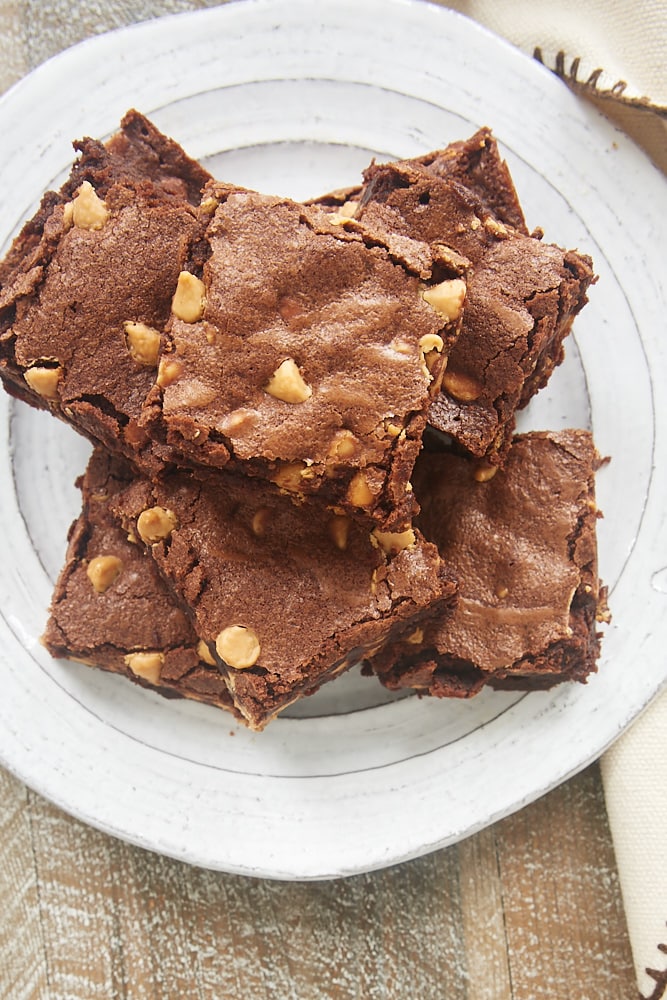 These brownies are a simple twist on a fudgy brownie I've made many times. (Hello, Fudgy Cookies and Cream Brownies!) They're not fancy or elaborate. They're just really, really good, especially if you're a big fan of chocolate and peanut butter like I am.


Peanut butter chips are responsible for all of the peanut butter flavor here. (Look for them alongside chocolate chips.) They are such an easy way to add a little or a lot of peanut butter flavor to baked goods. And these brownies are really packed with peanut butter chips. In fact, I'm not sure I could have gotten any more mixed into the batter. If you'd like a few less, then feel free to dial it back to suit your tastes.
These brownies are made with both melted chocolate and cocoa powder for a big, fudgy chocolate experience. Plus, you get a little bit of that crackly top that cocoa powder often gives brownies.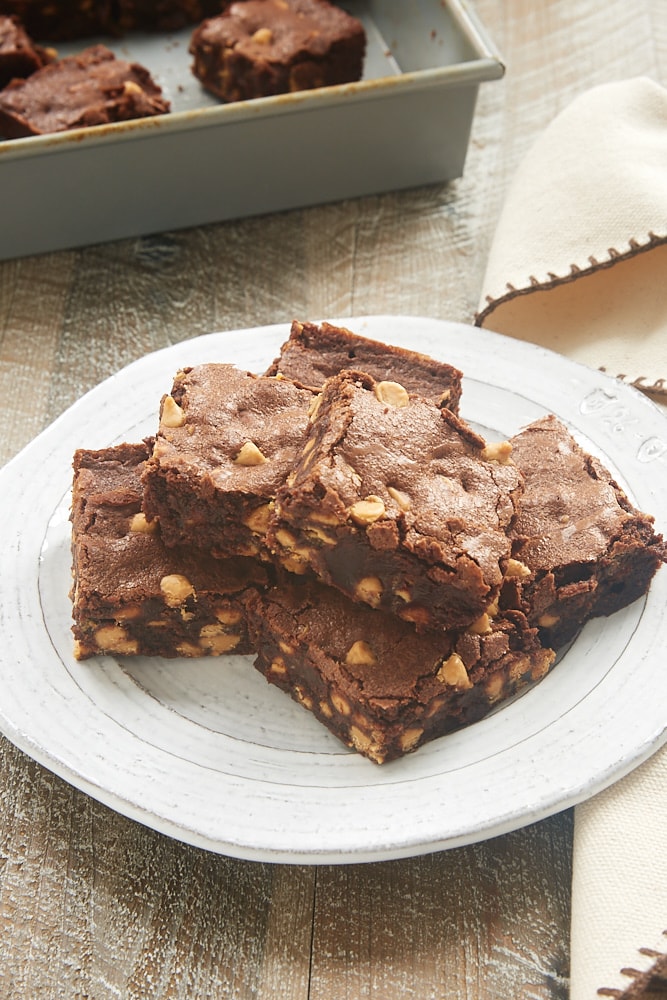 If you're a chocolate and peanut butter fan looking for a quick and easy treat, then I think you'll love these Peanut Butter Chip Brownies. Brownies with peanut butter chips aren't exactly revolutionary in the baking world, but I can tell you that they 100% get our seal of approval!
Find more brownie recipes in the Recipe Index.
More Brownies with Peanut Butter