I first saw Sticky, Chewy, Messy, Gooey at a bookstore a few months ago. After a brief flip-through, I added it to my ever-growing cookbook wish list. Finally, I bought a copy and sat down with it to give it a good study. My thoughts about this book can really be summed up in one sentence. This has to be one of the most decadent cookbooks I've ever read.

For my first foray into its recipes, I chose these biscuits. Calling them biscuits just seems insulting. They are so much more than that. Actually, to me, the biscuits play a very small part in the recipe. They are surrounded by cinnamon and sugar, and topped with a sticky caramel-pecan sauce that would make dentists squirm.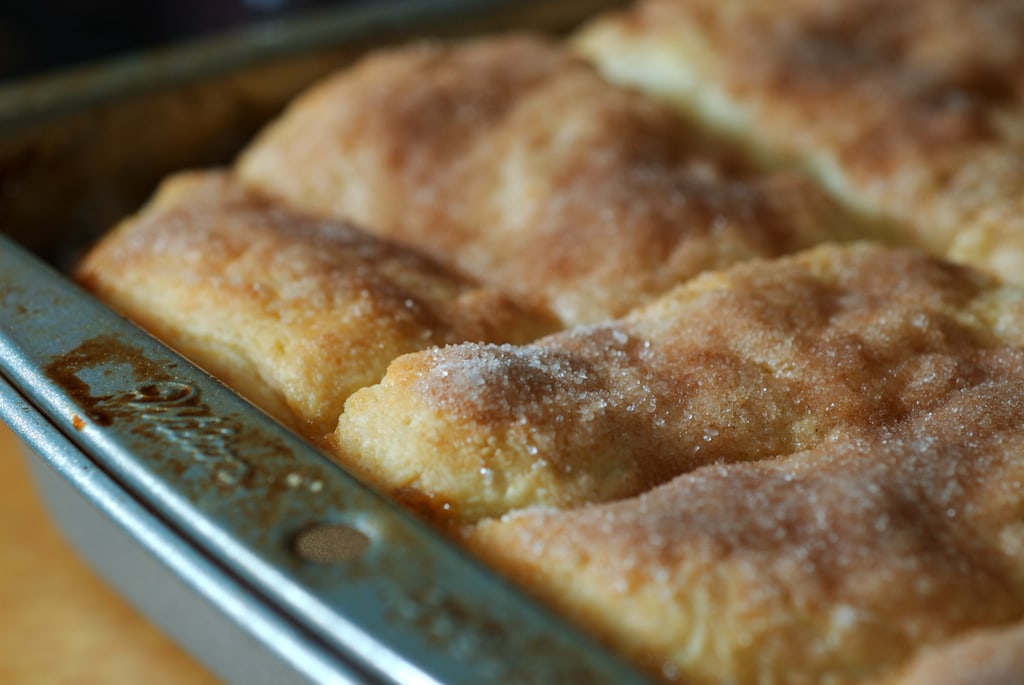 Quinn and I made these as a joint effort. I don't know that I'm comfortable calling them "quick." I suppose they are quicker than a similar recipe made with yeast. But, don't think you'll have these mixed up and in the oven in no time. Just think of "quick" as a relative term.
Anyway, the real story is the final result. Oh, wow, these are good. All that sugar and cinnamon and caramel and pecans! This is definitely a dish to be shared. Very rich and indulgent, these are certainly a good example of a little goes a long way.