In my younger years, I was a big fan of those little cookie shops in the mall. While others went for the giant cookies and even those double doozies, I was much more likely to go for the cheesecake brownies. It's hard to say no to a combination of cheesecake and chocolate.
The title of this recipe from Martha Stewart brought back memories of those brownies. However, I feel certain that those brownies of my youth were not made with mascarpone cheese. That one ingredient turned the recipe into a must-bake.

Not surprisingly, these brownies were delicious. While you can certainly substitute cream cheese, I recommend using mascarpone if possible. And, of course, use good chocolate. If any of you make these using cream cheese, please let me know how they are.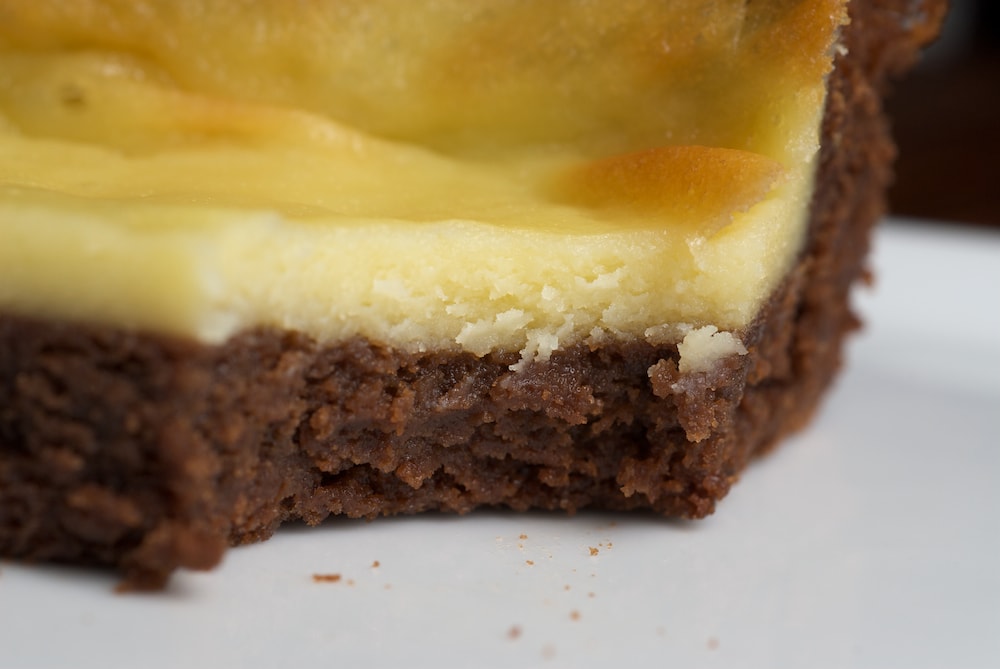 We liked these brownies very much. The mascarpone makes them just a bit different than the usual cheesecake brownies. The brownie is delicious on its own, but topping it off with that cheesecake layer is very nearly perfect. Definitely better than any I've ever had in a mall.