These bite-size Mini Chocolate Chip Pies are like a pie-cookie hybrid. Delicious and easy to make, too!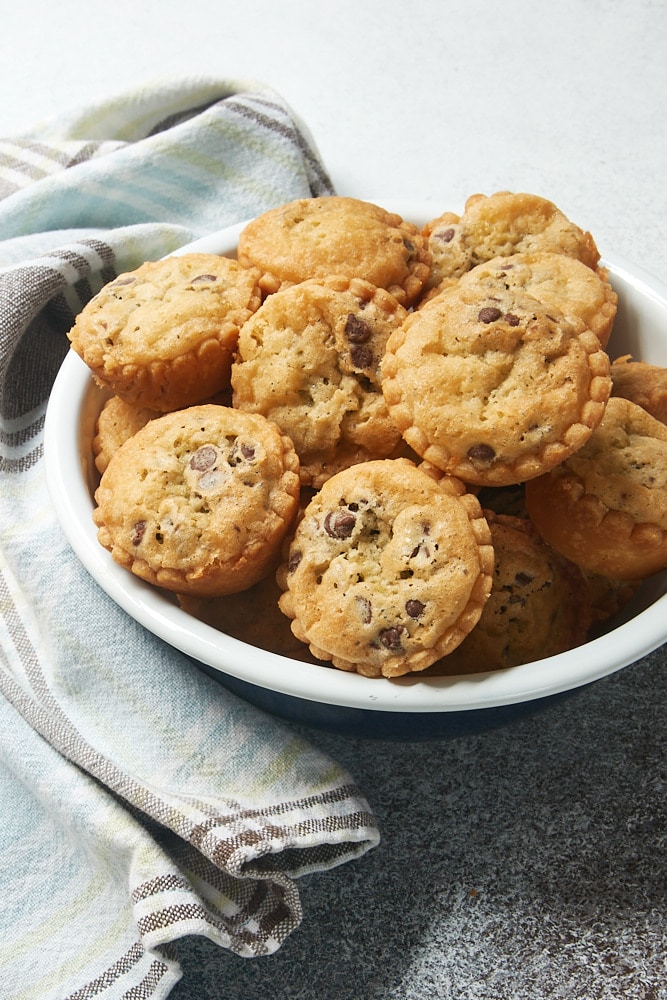 I often find myself with a baking conundrum of wanting to bake something new but also craving something I've made many times. Those are the best times for tweaking a tried and true recipe to make it fresh again.
That's the story with these Mini Chocolate Chip Pies. I originally got a recipe for a chocolate chip pie years ago from a friend's grandmother. It's a bit like a cookie-pie mash-up, and it's so easy and so good. Since then, it has seen many iterations including a fully loaded pie and a big slab pie. And now we have it in bite-size form!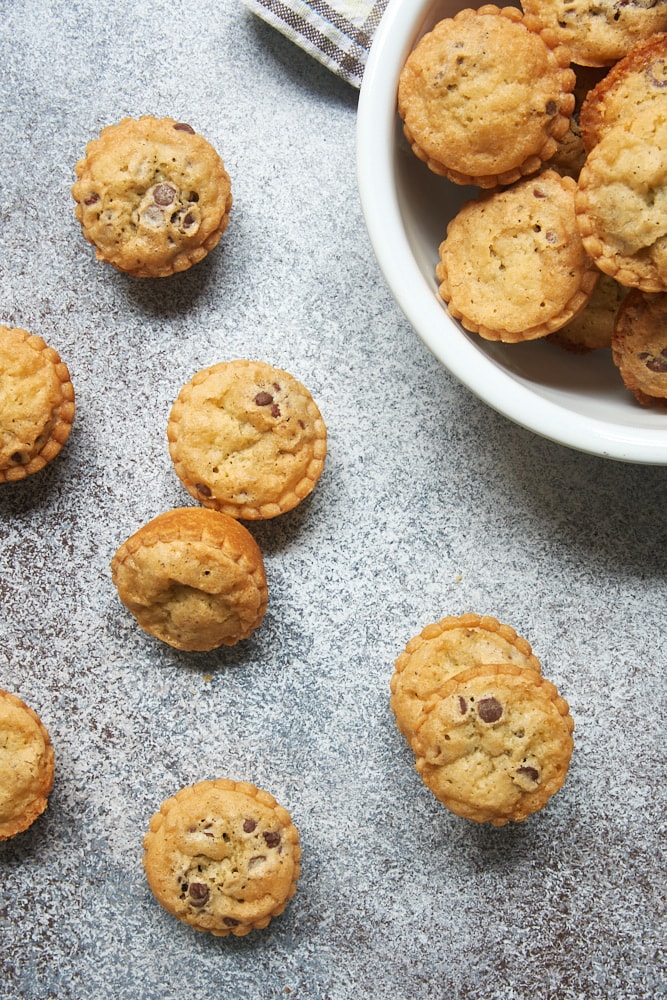 You'll need your favorite recipe for a single 9-inch pie crust to get started. You can find my favorite one on any of my traditional pie crust recipes, but any traditional crust will work just fine. Hey, if you want to use store-bought, that's okay, too.
The filling really couldn't be easier to make. Everything just goes into one mixing bowl and gets stirred together. You can certainly use a hand mixer if you like, but a mixing spoon will serve you well, too.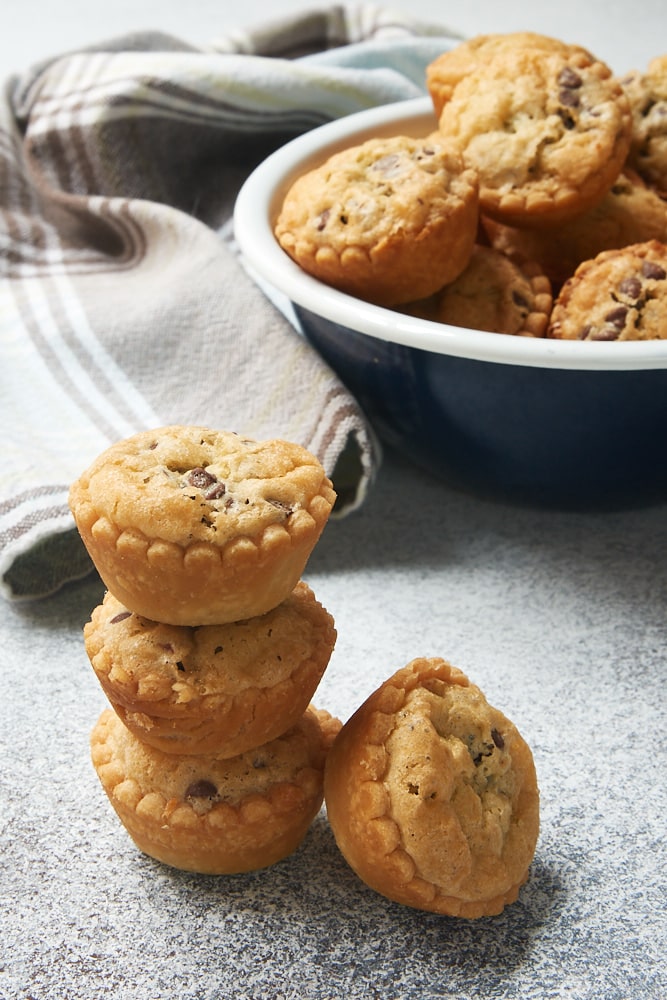 These little pies are jam-packed with chocolate chips. As these pies are quite small, you'll definitely want to go with mini chocolate chips for the filling. If you don't have mini size, you can always chop some regular size chocolate chips or a chocolate bar.
This is a fun baking project when you're craving something homemade but without a lot of fuss. And if you like to give homemade gifts, these little pies are an excellent choice for wrapping up for friends and family.
Find more pie recipes in the Recipe Index.
More Mini Pie Recipes