August 13, 2008
Chunky Peanut, Chocolate, and Cinnamon Cookies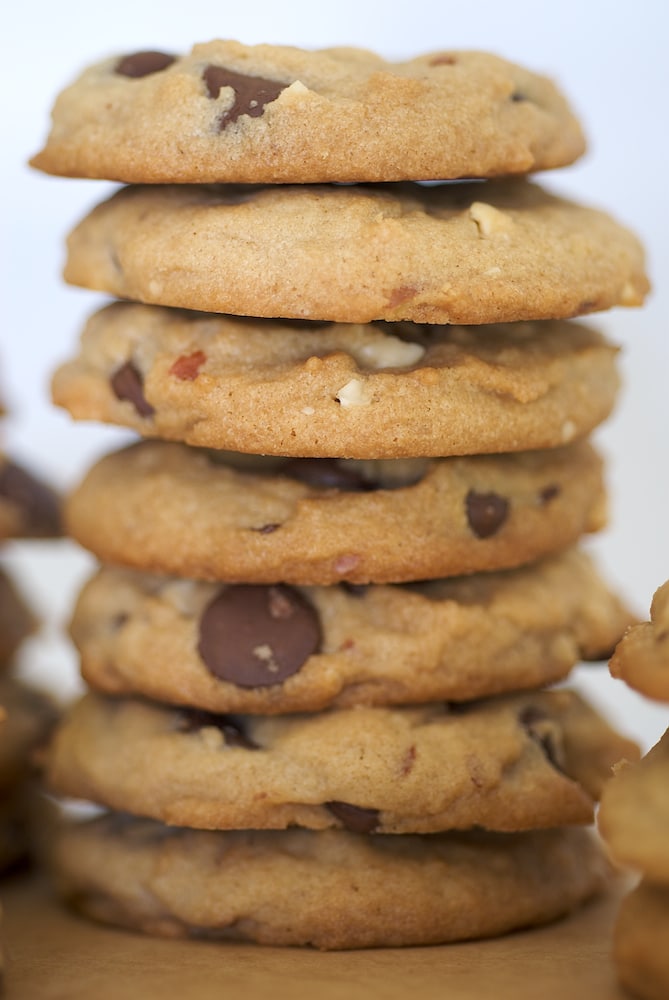 Since BoB was born two years ago, it's not often that I bake the same thing twice. While there are a few exceptions, I try to make new recipes as much as possible. This recipe, however, gave me a sense of déjà vu as I got halfway through making the dough. It just seemed vaguely familiar.

Having been out of the baking habit for a few weeks, I was anxious to get the mixer and the oven going. I must admit I was a bit devastated at the prospect that I had made these before and wouldn't be able to share the recipe with you (again). After I mustered up the courage to look in the archives, I was mostly relieved that I hadn't made these previously, although they are similar to these cookies.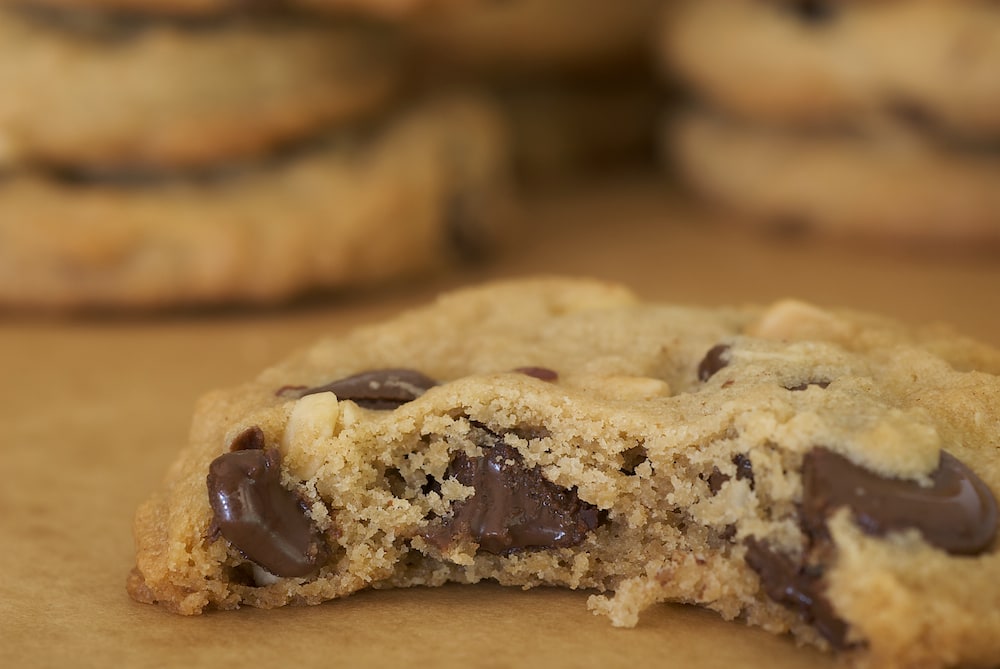 Quinn and I both tried to remember the relative attributes of cookies I made four months ago. We ultimately decided that they were different enough to warrant this post. Similar or not, I cannot regret peanut butter cookies with two of my favorite things: Guittard chocolate chips and Penzey's cinnamon.
Chunky Peanut, Chocolate, and Cinnamon Cookies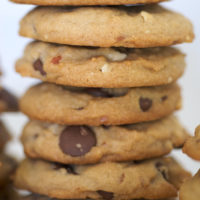 Ingredients:
2 cups all-purpose flour
1 teaspoon baking soda
1 teaspoon salt
1/2 teaspoon ground cinnamon
3/4 cup unsalted butter, softened
1/2 cup smooth peanut butter
1 cup packed light brown sugar
1/2 cup granulated sugar
2 large eggs
1 & 1/2 cups semisweet chocolate chips
2/3 cup roasted, salted peanuts, coarsely chopped
2 teaspoons vanilla extract
Directions:
Whisk together flour, baking soda, salt, and cinnamon. Set aside.
Beat butter and peanut butter using an electric mixer on medium speed. Mix about 2 minutes, or until combined. Add sugars and mix another 2 minutes. Add eggs and mix. Gradually add flour mixture, mixing just until combined. Fold in chocolate chips, peanuts, and vanilla. Refrigerate dough about 15 minutes or until slightly firm.
Preheat oven to 350°.
Roll dough into 1-inch balls and place 2-3 inches apart on lined baking sheets. Flatten each cookie slightly. Bake 11-13 minutes or until golden. Cool on wire racks.