Chocolate Peanut Butter Tassies are tiny pies with big flavor. They're such a great treat for easy sharing and serving!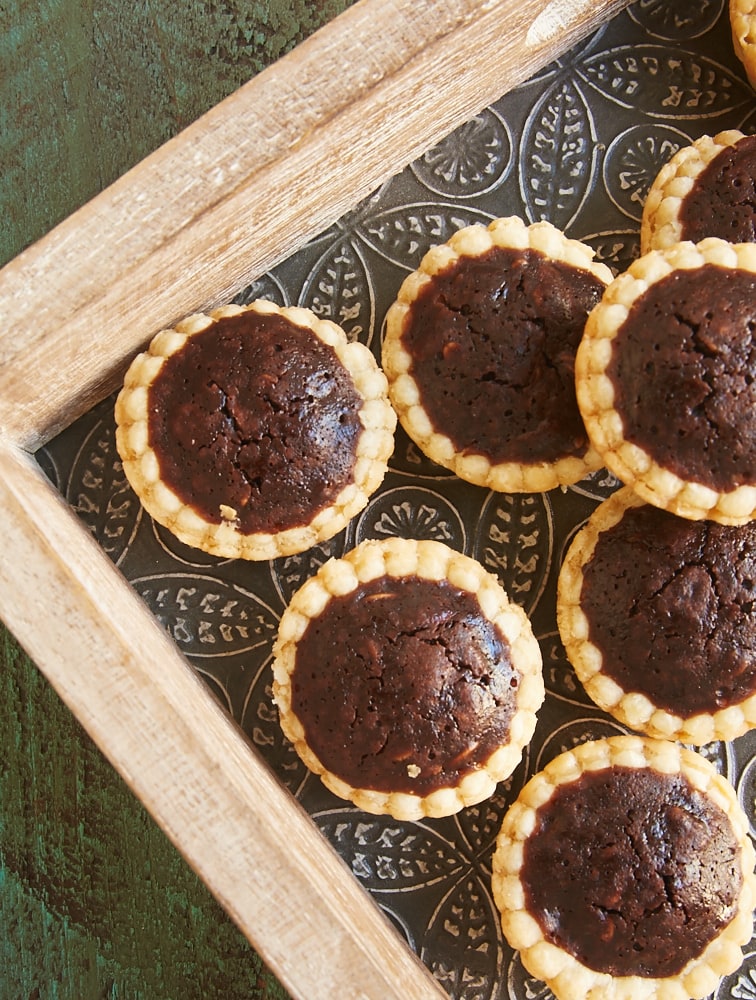 Just this past weekend in my weekly newsletter, I shared some of my favorite mini desserts that are great for parties. I love little one-or two-bite desserts that can simply be placed on a tray for your guests to help themselves. It makes party food easier for everyone!
Don't let their small size fool you. Mini desserts can have just as much flavor as their regular size versions. These Chocolate Peanut Butter Tassies fit that bill perfectly, featuring a rich, fudgy chocolate filling with a bit of peanut butter added for even bigger flavor.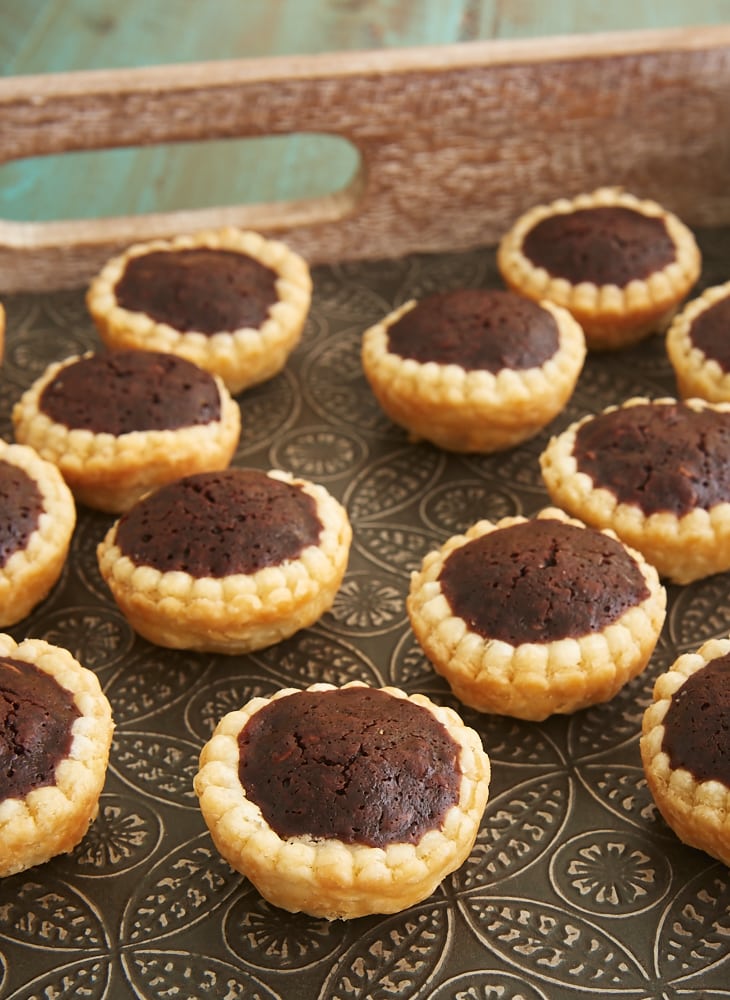 You'll need enough pie dough for a 9-inch pie crust. I use my go-to pie crust recipe, but feel free to use your favorite. Once you have your pie dough rolled out, just use a 2 & 1/2-inch round cutter to cut out rounds of dough. (I really like this fluted set of cutters.) The dough rounds will fit nicely in the cups of a mini muffin pan.
The fudgy filling mixes quickly and easily. It features cocoa powder and peanut butter for a wonderful flavor, plus some oats for a slightly chewy texture. A little cooking and mixing, a bit more mixing, and then just fill the pie crusts and bake. Then you'll have wonderful bite-size treats with full-size flavor that's sure to please chocolate and peanut butter loving fans!
Find more mini and individual desserts in the Recipe Index.
More Chocolate Peanut Butter Recipes
Bake or Break is a participant in the Amazon Services LLC Associates Program, an affiliate advertising program designed to provide a means for us to earn fees by linking to Amazon.com and affiliated sites.