One of my most-baked recipes is Pecan Tassies. When I posted that recipe years ago, I had discovered that the word "tassie" was not that familiar to most people. Thus, the name change. But, to me, they have always been and always will be tassies.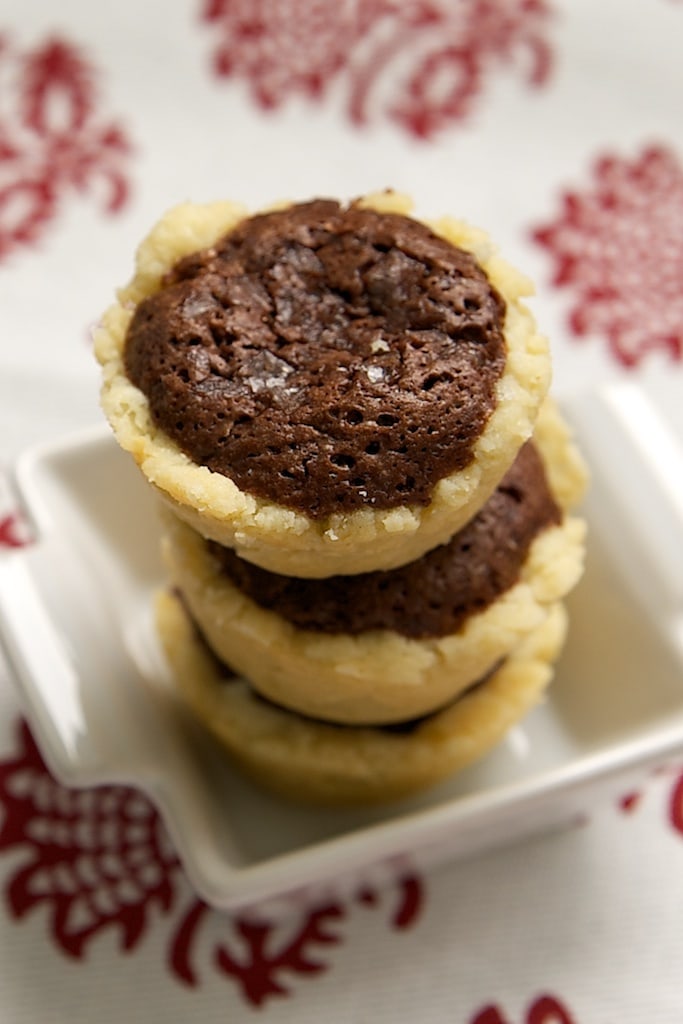 While I'm still likely to whip up a batch of those old favorites some time during the holidays, I also wanted to do something just a tad different. Enter chocolate.


At their simplest, these are brownies in a cream cheese pie crust. While that is certainly a worthy dessert, you can also make things a bit more interesting.
Before filling the crusts with brownie batter, you can add just a little extra something that will serve as a tasty surprise. For about half of my batch, I placed a hazelnut in the center of the crust and then covered it with brownie batter. While I wholeheartedly endorse hazelnuts, you could use any kind of nut or maybe a few flavored chips like peanut butter or butterscotch.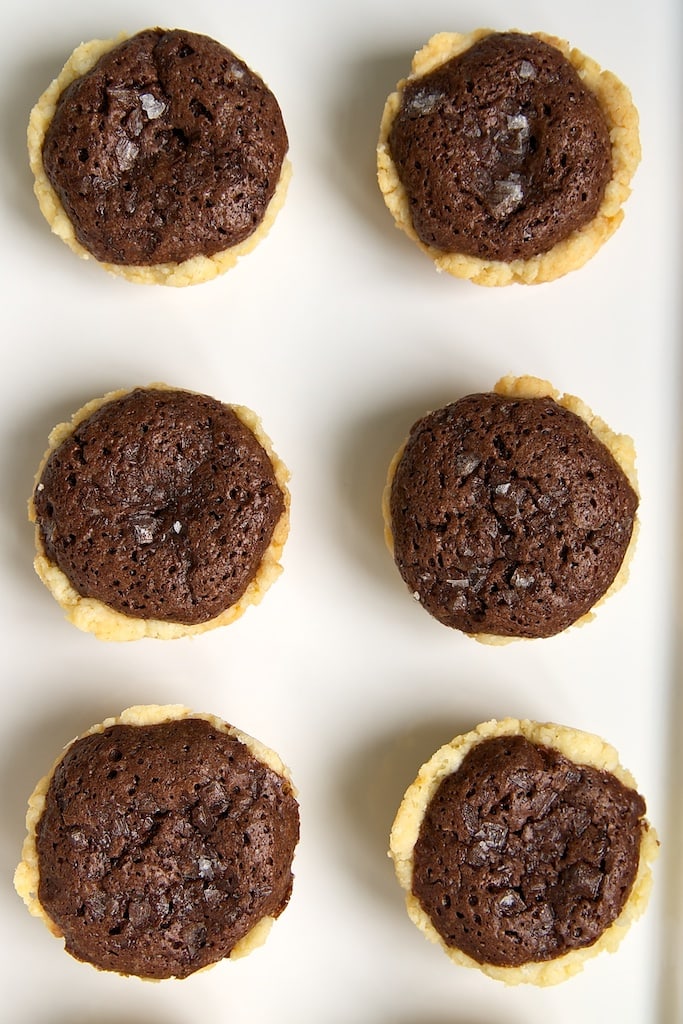 I also took the route of one of my favorite combinations and sprinkled a bit of coarse salt on top. This, as almost always, is a matter of preference. I used just a bare pinch, but feel free to add more if you really like the sweet and salty thing.
This pie dough would work well for Pecan Tassies as well. Double up the dough recipe and go half and half for a great addition to your holiday dessert offerings.