Gingerdoodle Cookies offer a gingery twist on classic snickerdoodle cookies. These soft, spiced cookies are a perfect addition to your holiday cookie list!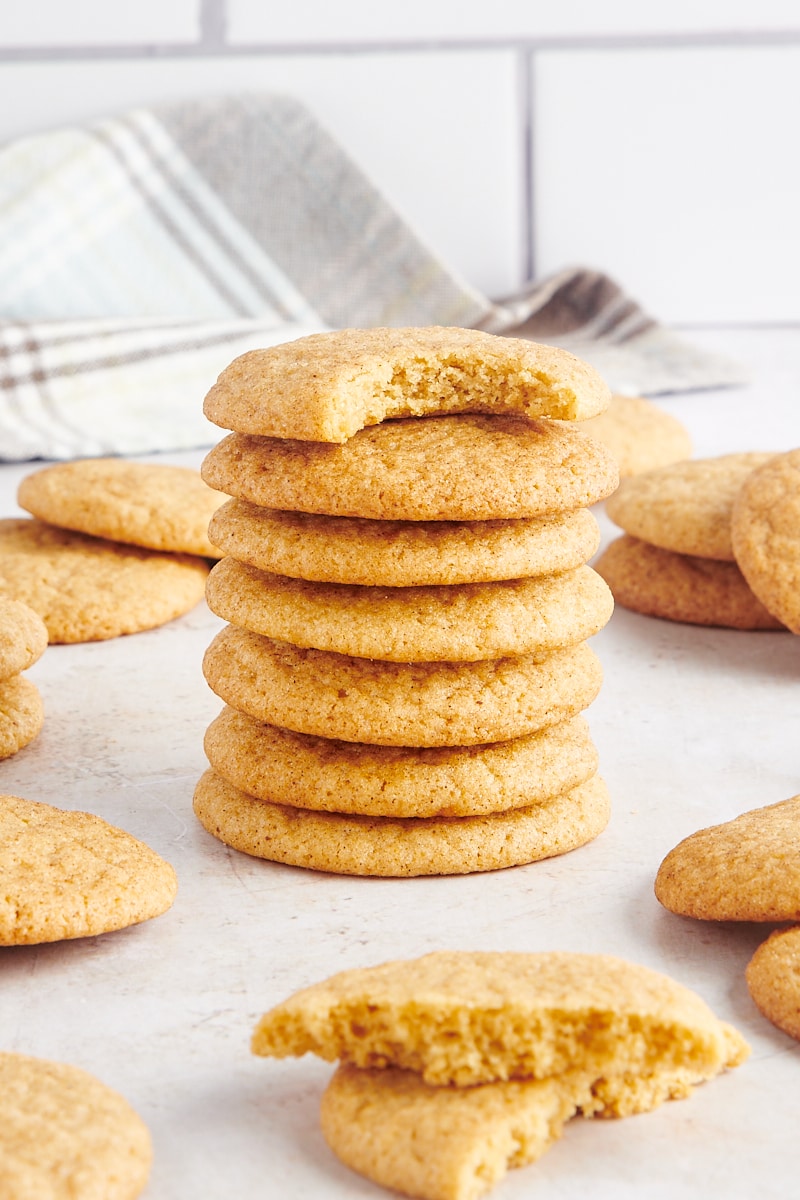 Gingerdoodle Cookies
These flavorful cookies are a bit of a mashup of snickerdoodles and gingersnaps. They definitely lean more toward the snickerdoodle end of that spectrum, but they feature bolder ginger and molasses flavors akin to gingersnaps.
They're soft and sweet and chewy and spicy and just so very good! And they make a fantastic addition to your holiday cookie baking plans. Make a batch of these tasty cookies for cookie swaps, a homemade gift, or just for sharing with family and friends.
Ginger is such a great baking flavor, especially this time of year. For more ginger cookies, try my Soft Ginger Molasses Cookies or Maple Ginger Cookies.
And if you're in the mood for a more traditional snickerdoodle, try my White Chocolate Snickerdoodles (with or without the white chocolate garnish). Or try Cookie Butter Snickerdoodles and Brown Butter Snickerdoodles for something a little different.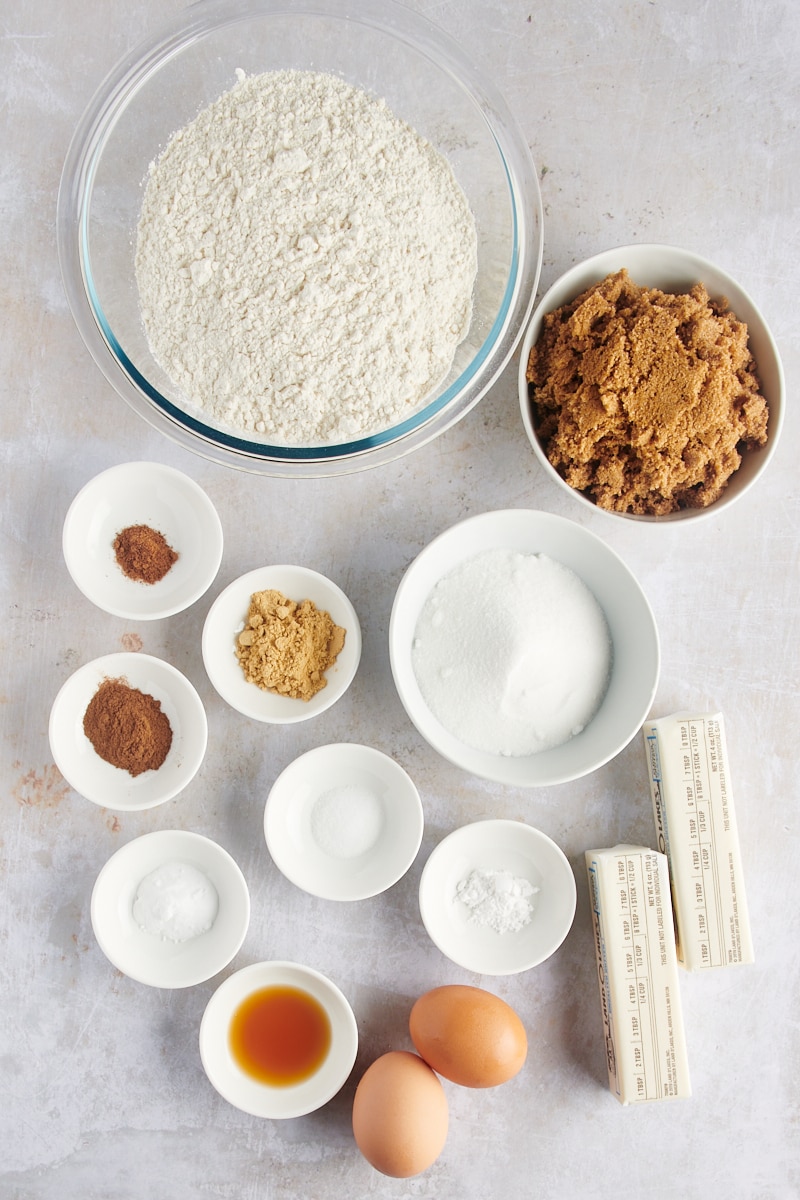 What You'll Need
See the recipe card at the bottom of this post for ingredient quantities and full instructions. Here's are some notes about the ingredients you'll need.
Granulated sugar
Ginger – Use a good quality ground ginger with a bold flavor.
Cinnamon
Nutmeg
All-purpose flour – Measure the flour by weight for the best results. If you don't have a digital kitchen scale yet, then use the spoon and sweep method to simulate that. Learn more: How to Measure Flour
Baking soda
Cream of tartar – This is what helps give these cookies (and their snickerdoodle counterparts) their soft texture.
Salt
Dark brown sugar – While I most often bake with light brown sugar, I really like the bolder molasses flavor of dark brown sugar here with the spices. Be sure to pack it firmly into the measuring cup, or (better yet) measure by weight.
Unsalted butter – Soften the butter by letting it sit at room temperature until it holds a thumbprint when pressed but is still cool. Learn more: How to Soften Butter
Eggs – Set these out along with the butter to let them warm up a bit before mixing.
Vanilla extract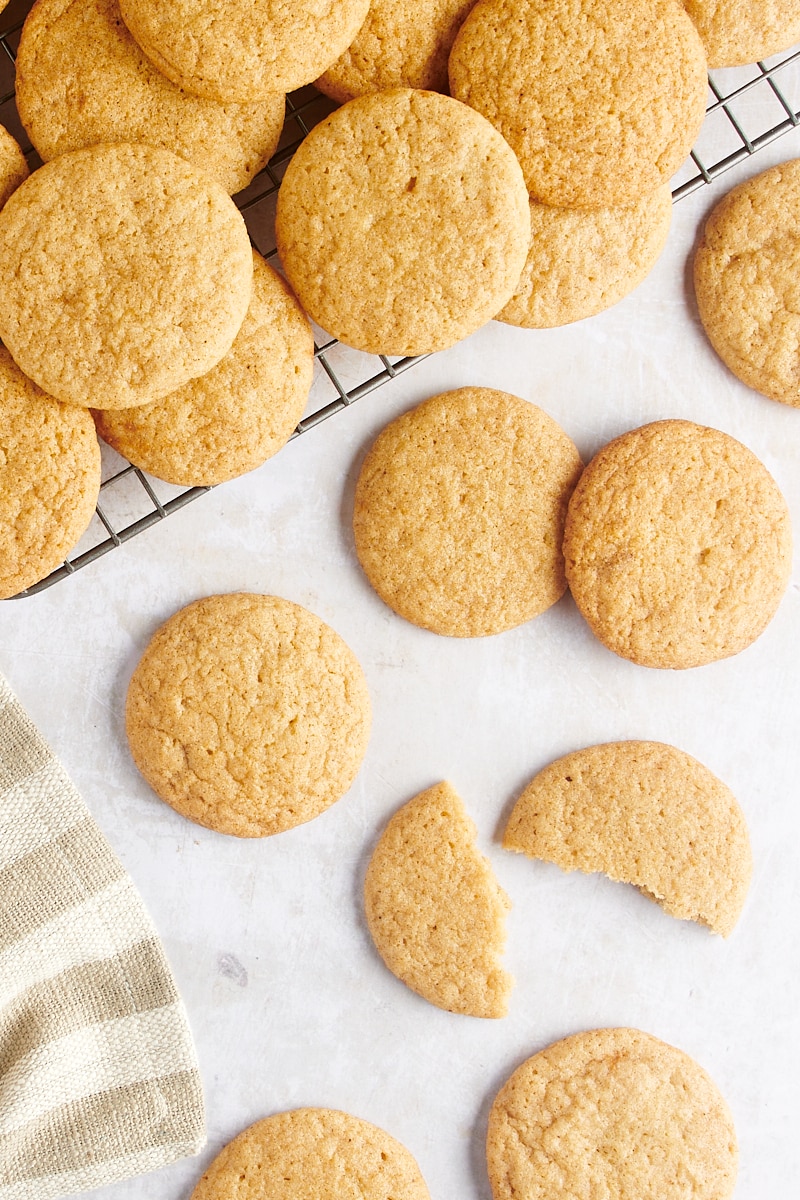 How to Make Gingerdoodle Cookies
If you've made your fair share of cookies, then these recipe steps will seem familiar to you. Be sure to factor in the chilling time when making your baking plans.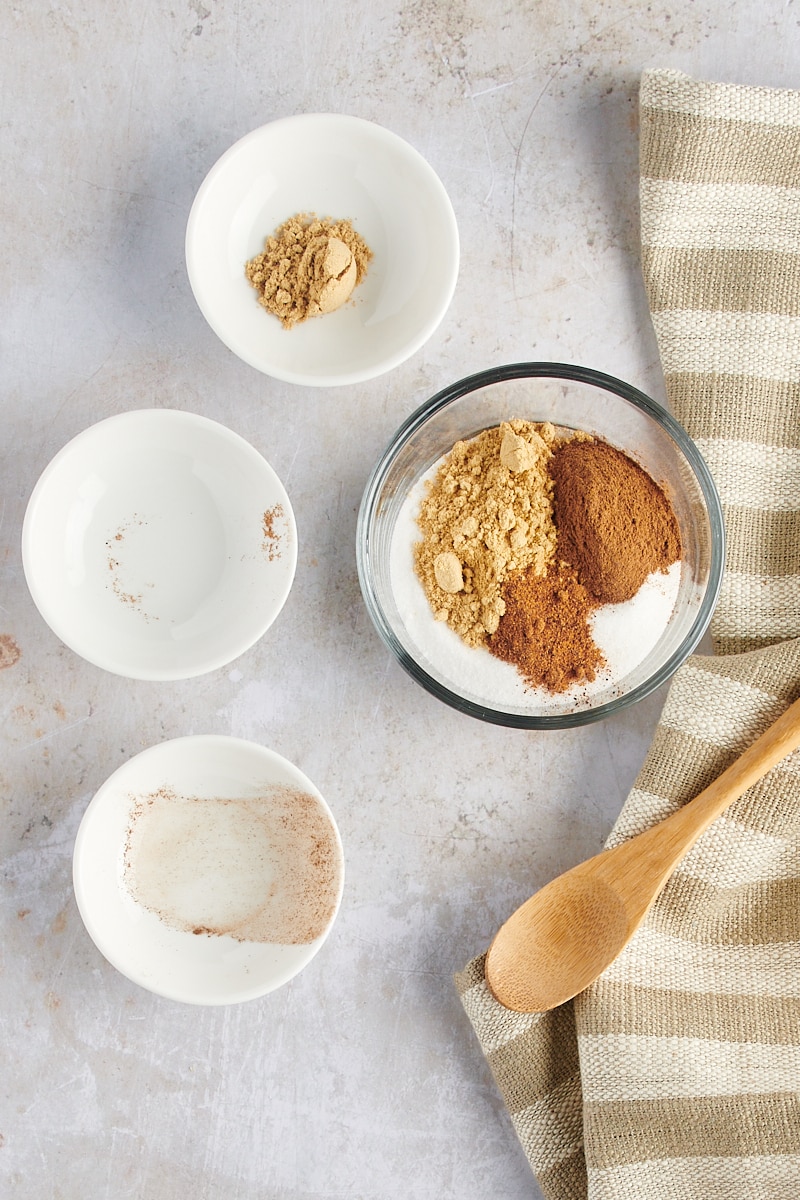 Make the spiced sugar. Stir together 1/4 cup sugar, 2 teaspoons of the ginger, all of the cinnmaon, and the nutmeg in a small bowl. Set aside while you make the cookies.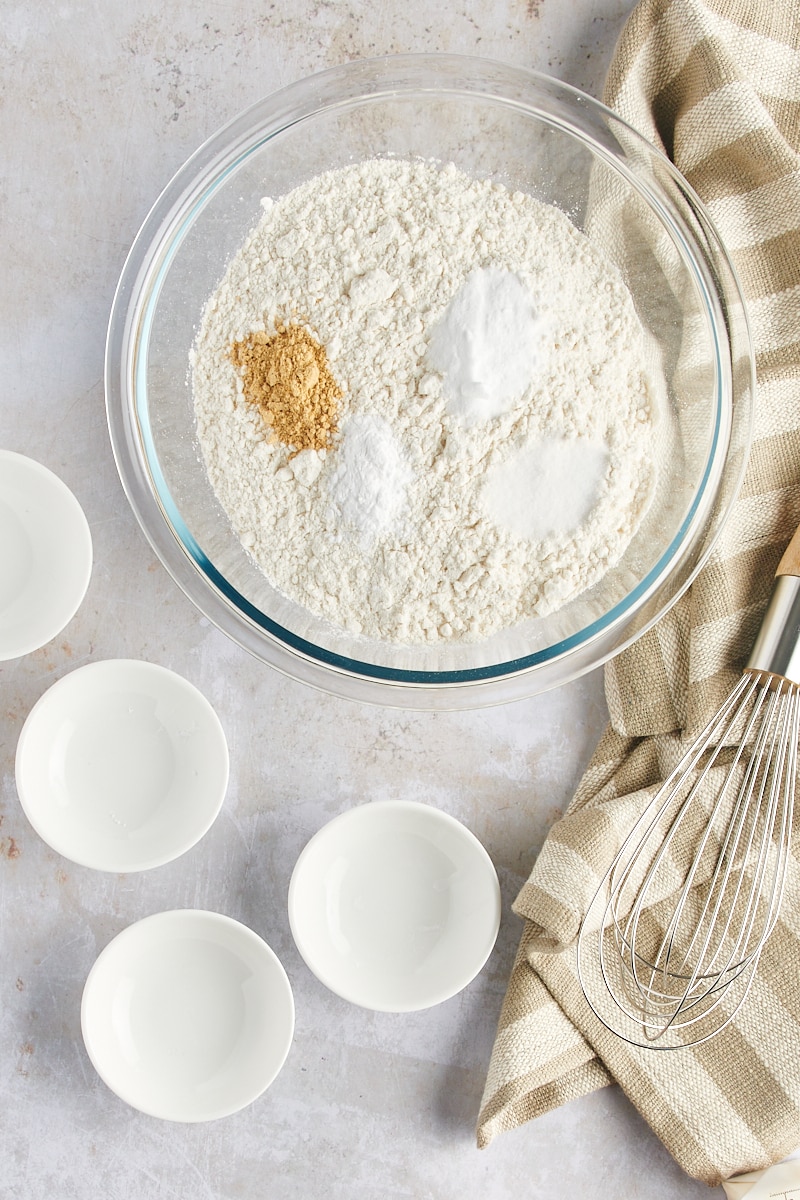 Combine the dry ingredients. Whisk together the flour, baking soda, 1/2 teaspoon ginger, cream of tartar, and salt.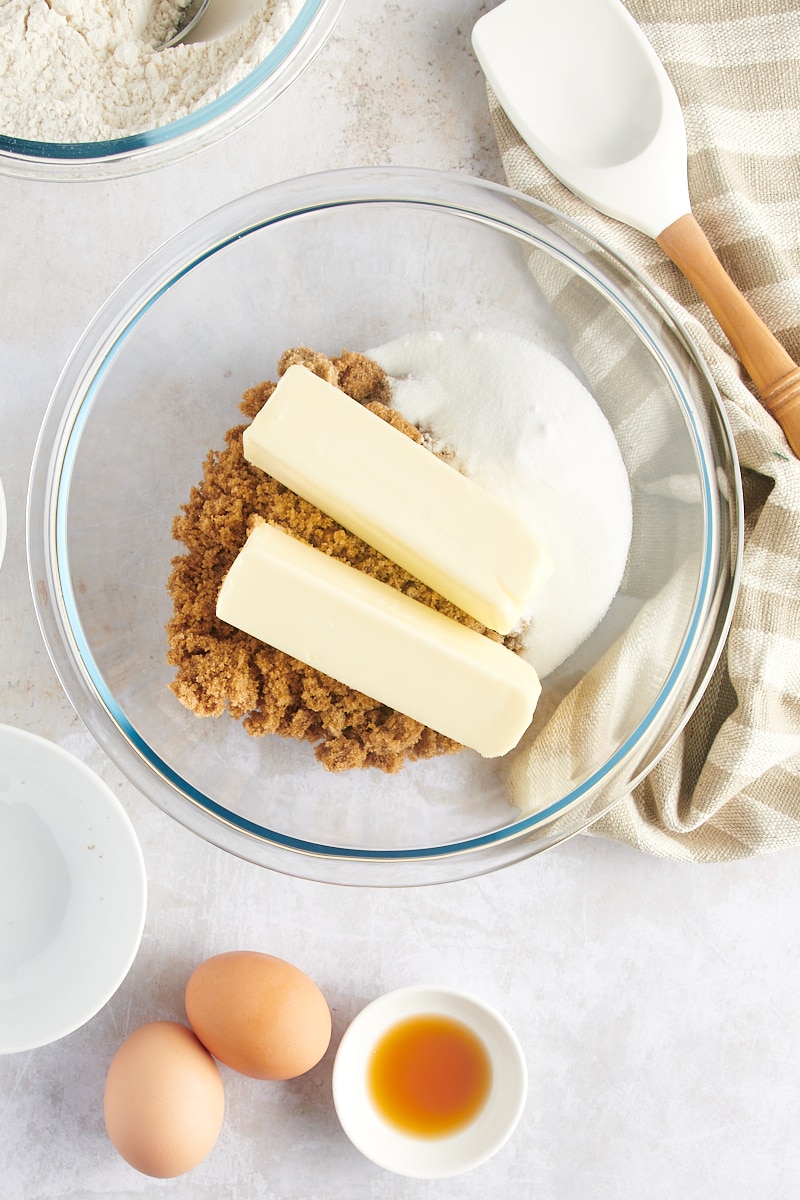 Combine the wet ingredients. Place the butter, brown sugar, and sugar in a large mixing bowl. Beat with an electric mixer on medium speed until the mixture is fluffy and lightened in color. Add the eggs, mixing well after adding each one. Mix in the vanilla.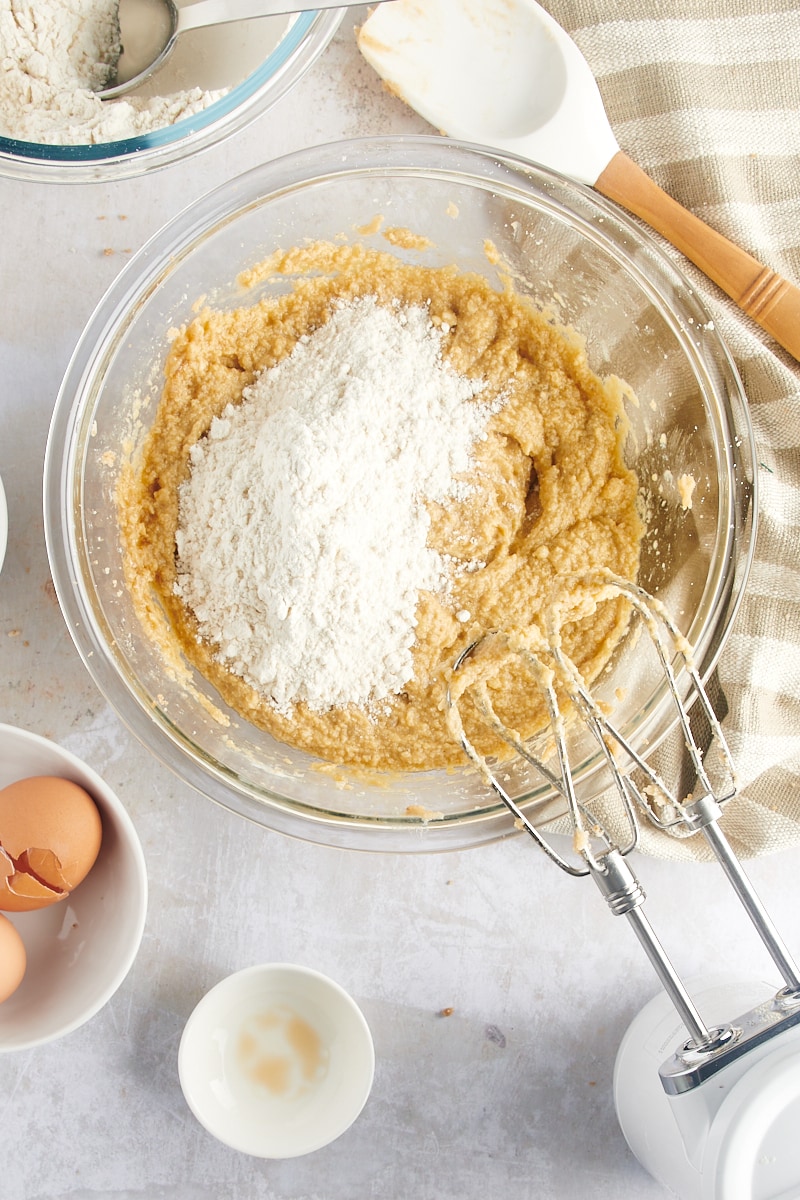 Add the dry ingredients to the wet ingredients. With the mixer on low speed, gradually add the flour mixture to the butter mixture. Mix just until combined.
Chill the dough. Cover and refrigerate the dough for an hour.
Prepare for baking. Heat the oven to 350°F. Line baking sheets with parchment paper or silicone liners. Learn more: Lined vs Unlined Baking Sheets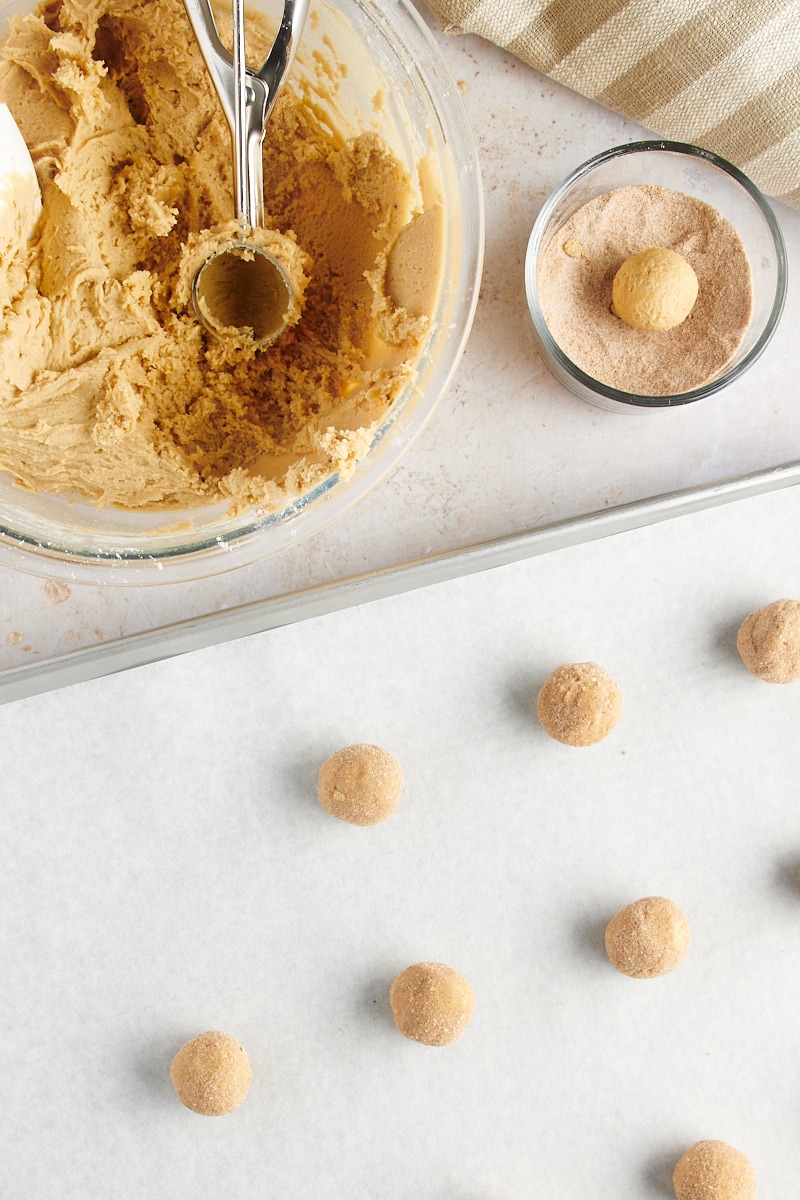 Portion the dough. Using a tablespoonful of dough at a time, roll the cookies into balls. Then roll each cookie in the spiced sugar. Place the cookies on the prepared baking sheets, leaving about 2 inches between them.
Bake. Place one pan at a time in the oven, refrigerating the remaining dough between batches. Bake for 8 to 10 minutes, or until the cookies are lightly browned and set. Repeat with the remaining pans of cookie dough.
Cool. Place the pans on a wire rack, and allow them to cool for 10 minutes. Then transfer the cookies to a wire rack to cool completely.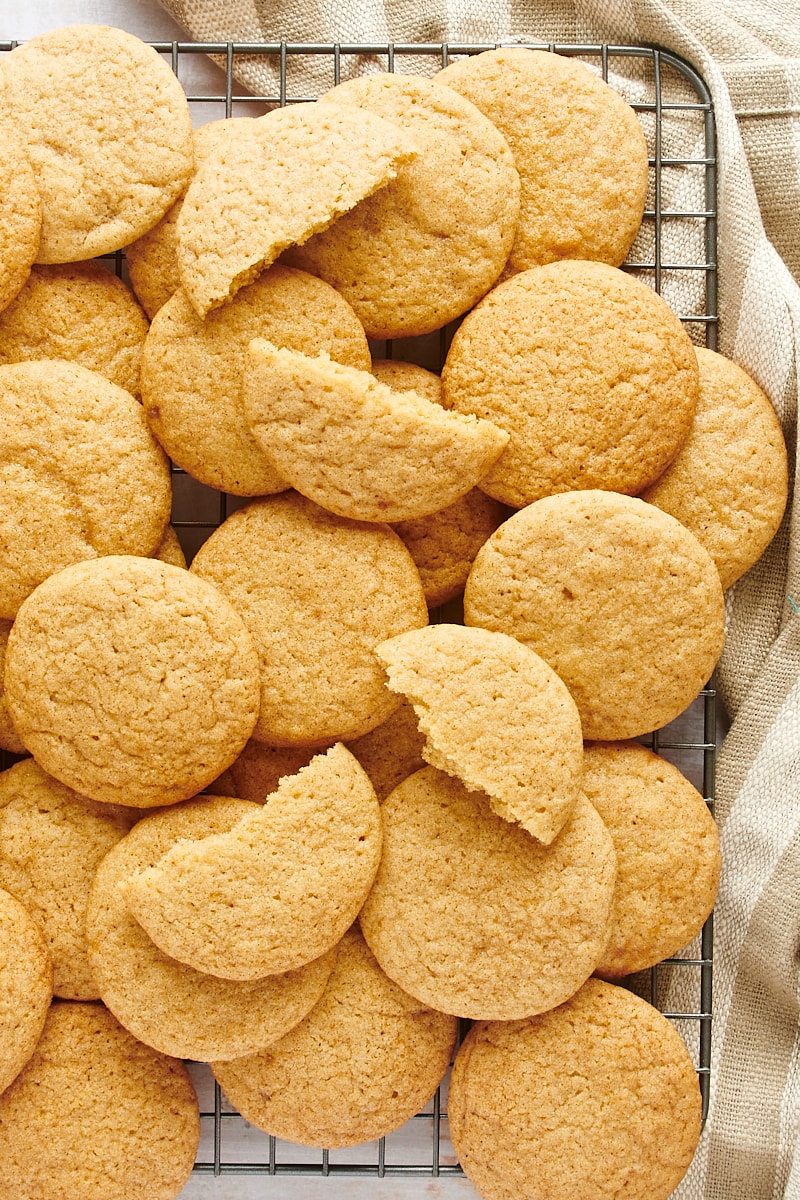 Tips for Success
Check your spices. They should have a strong aroma. If not, it's time to replace them.
Don't skip the chilling time. That time in the refrigerator will help keep the cookies from spreading too much.
Use a cookie scoop. It will expedite the portioning process and help ensure even baking. I usually use a #60 (1-tablespoon) scoop for these cookies. Learn more: A Baker's Guide to Cookie Scoops
Chill a second time. If your kitchen is warm or your hands are warm while shaping the cookies, place the pans of shaped cookies in the refrigerator for about 15 minutes before baking to help minimize spreading.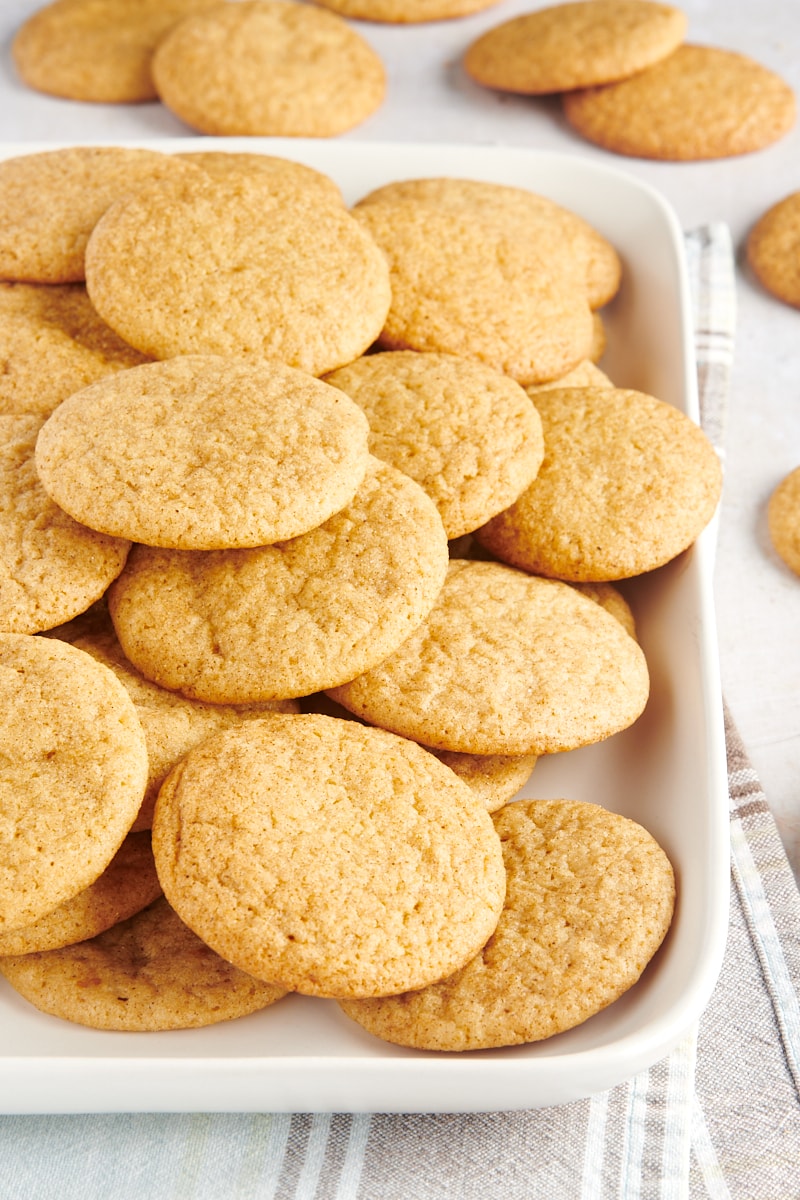 How to Store
After the cookies have cooled, place them in an airtight container and store at room temperature up to 3 days.
Can These Cookies Be Frozen?
Yes! Place the cooled cookies in an airtight, freezer-safe container or zip-top bag. They should keep in the freezer up to 3 months. Thaw for an hour or so at room temperature.
You can also freeze the unbaked cookie dough. After shaping and rolling the dough, place the balls of dough on a lined rimmed baking sheet. Put the pan in the freezer until the dough is frozen solid. That usually takes a few hours. Then transfer the dough to a freezer bag or container and store up to 3 months. When you're ready to bake, place the frozen dough on baking sheets and bake as directed, adding an extra minute or two to the baking time. Learn more: How to Freeze Cookie Dough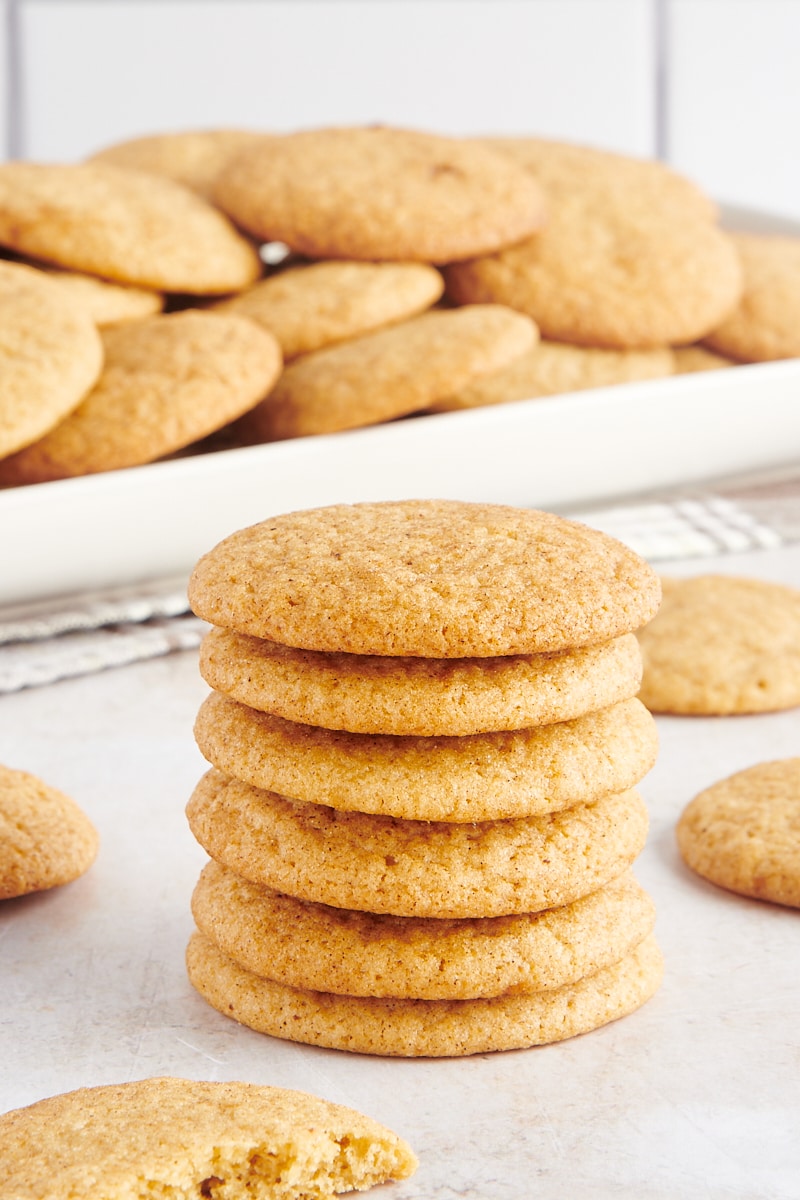 More Spiced Cookie Recipes