December 13, 2013
Sugar and Spice Cookies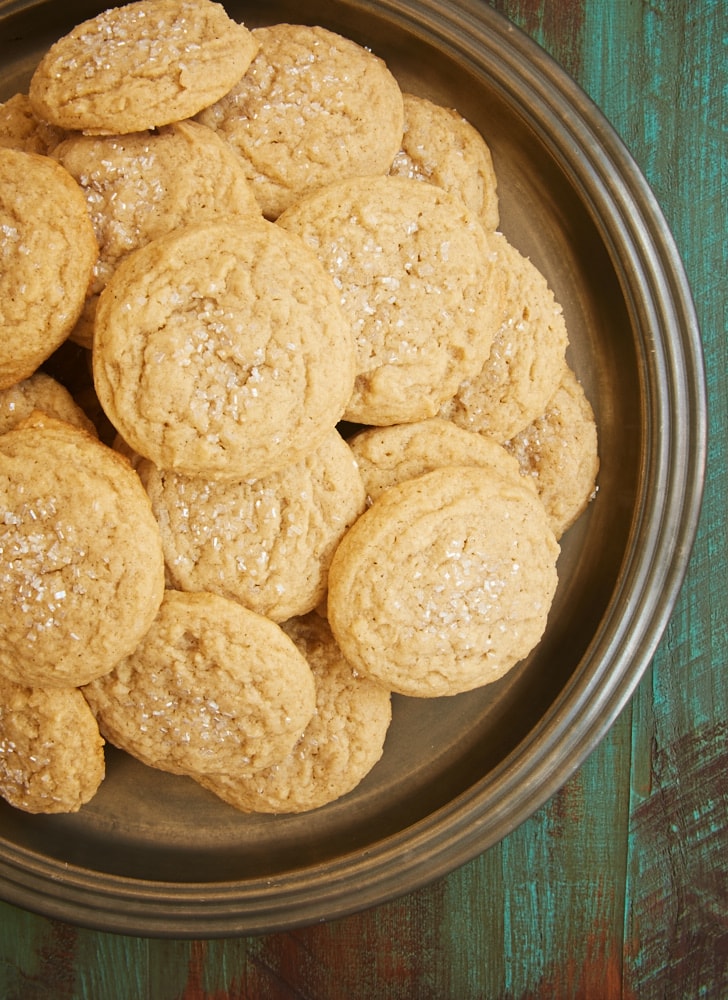 I have admittedly been in a bit of a cookie-baking frenzy lately. I just can't seem to help it! I'll have some non-cookie recipes soon, but please indulge me while I have cookie brain this week.
Not only does December make me want to bake cookies constantly, it also makes me want to break out all those great winter spices. Sure, I use cinnamon year-round, but this time of year makes me want to add some nutmeg and allspice and cloves. Any one else have this compulsion?
The idea of spiced sugar cookies somehow got in my head and wouldn't go away. So, I caved and got baking. I kinda veered off the traditional sugar cookie path, though, and added some cream cheese to make them a little tastier and fluffier.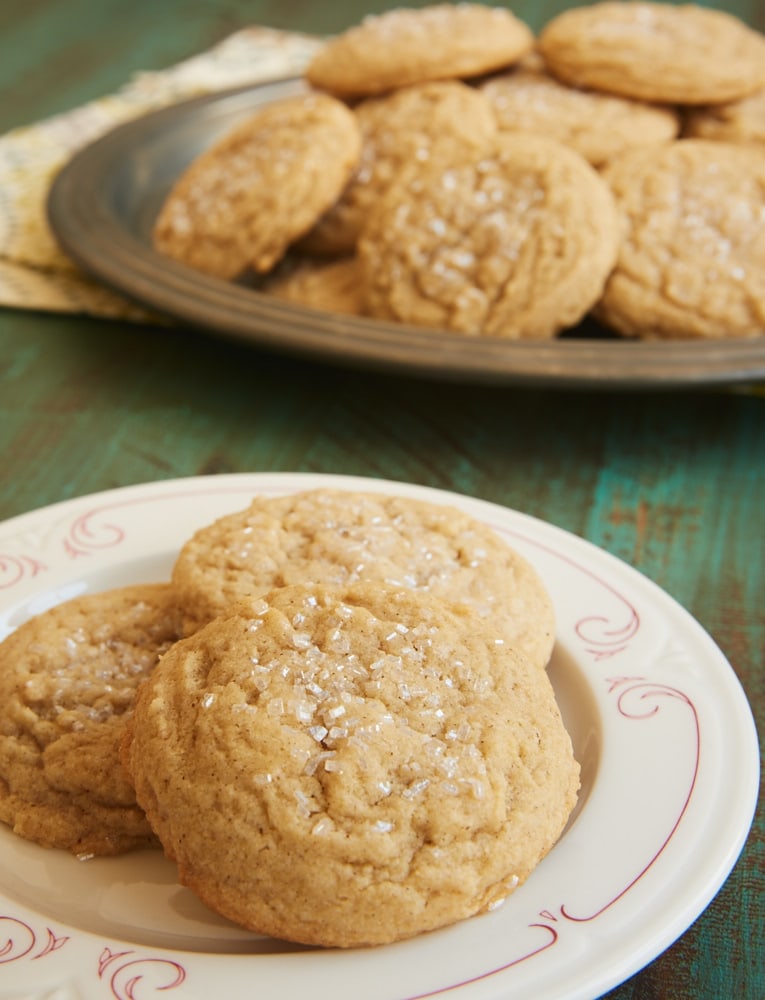 These cookies may not look very exciting, but just bite into one and you'll change your mind. It's that magical crispy on the outside, soft on the inside kind of cookie. And, the flavor is just what I want in a holiday cookie!
If you're in cookie-baking mode, too, find some inspiration among the cookie recipes here on BoB. Happy baking!
Sugar and Spice Cookies
Yield: 36 cookies
Prep Time: 20 minutes
Cook Time: 14 minutes per pan
A delicious blend of spices turns ordinary sugar cookies into these delightful Sugar and Spice Cookies.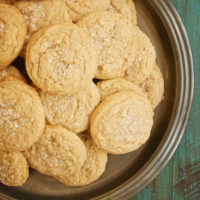 Ingredients:
3 cups all-purpose flour
1 & 1/2 teaspoons baking powder
1/2 teaspoon baking soda
1/2 teaspoon salt
1 to 1 & 1/2 teaspoons ground cinnamon*
1/2 teaspoon ground allspice
1/4 teaspoon ground nutmeg
1/4 teaspoon ground cloves
1 cup unsalted butter, softened
4 ounces cream cheese, softened
1 cup granulated sugar
1/2 cup packed light or dark brown sugar
1 large egg
1 teaspoon vanilla extract
sanding sugar for garnish (optional)
Directions:
Whisk together the flour, baking powder, baking soda, salt, and spices. Set aside.
Using an electric mixer on medium speed, beat the butter, cream cheese, sugar, and brown sugar until light and fluffy. Add the egg and vanilla, and mix well.
Reduce mixer speed to low. Gradually add the flour mixture, mixing just until combined.
Cover the dough and refrigerate for an hour.
Preheat oven to 350°F. Line baking sheets with parchment paper or silicone liners.
Using 2 tablespoons of dough at a time, roll the dough into balls. Or use a 2-tablespoon cookie scoop to portion the dough. Place 2 inches apart on prepared baking sheets. Flatten the top of each slightly. If desired, sprinkle each cookie with sanding sugar.
Bake 12 to 14 minutes, or until the edges are lightly browed.
Cool on pans on wire racks for 5 minutes. Then, transfer the cookies to wire racks to cool completely.
*I tend to go heavy with cinnamon when given the chance. If you're not a big cinnamon fan like I am, then use the lesser amount.
This recipe was originally developed for Go Bold with Butter.
This post contains affiliate links. If you make a purchase through one of the links, I'll receive a
small commission at no additional cost to you.