Sugar and Spice Cookies are a wonderful variation of traditional sugar cookies. With lots of warm, comforting spices, these cookies may be the ultimate comfort cookie!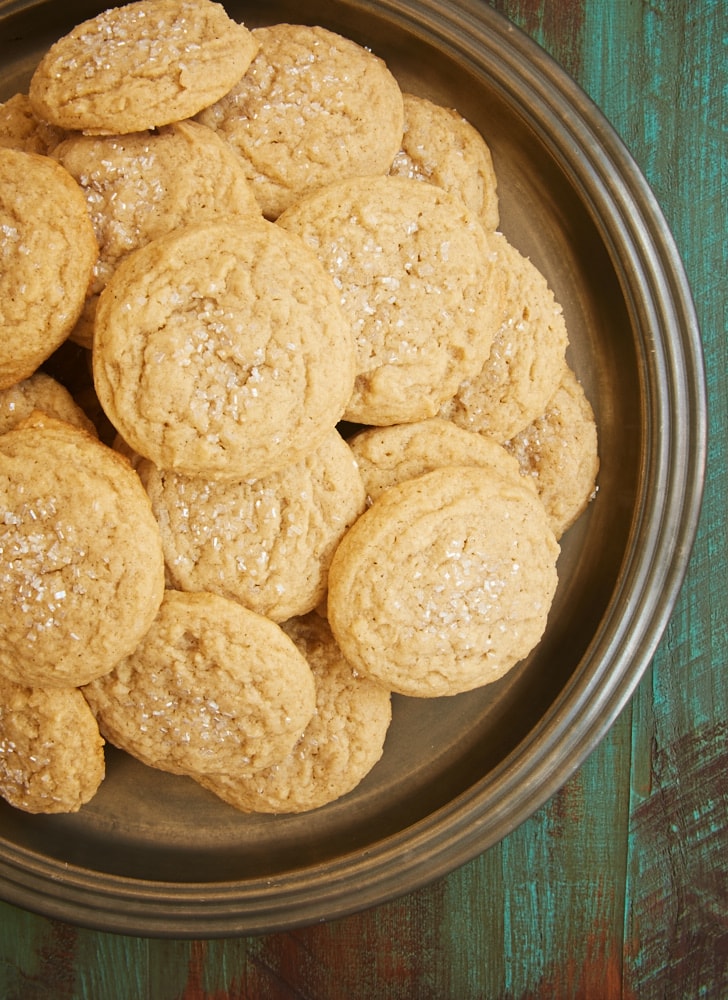 I have admittedly been in a bit of a cookie-baking frenzy lately. I just can't seem to help it! I'll have some non-cookie recipes soon, but please indulge me while I have cookie brain this week.
Not only does December make me want to bake cookies constantly, it also makes me want to break out all those great winter spices. Sure, I use cinnamon year-round, but this time of year makes me want to add some nutmeg and allspice and cloves. Anyone else have this compulsion?
The idea of spiced sugar cookies somehow got in my head and wouldn't go away. So, I caved and got baking. I kinda veered off the traditional sugar cookie path, though, and added some cream cheese to make them a little tastier and fluffier.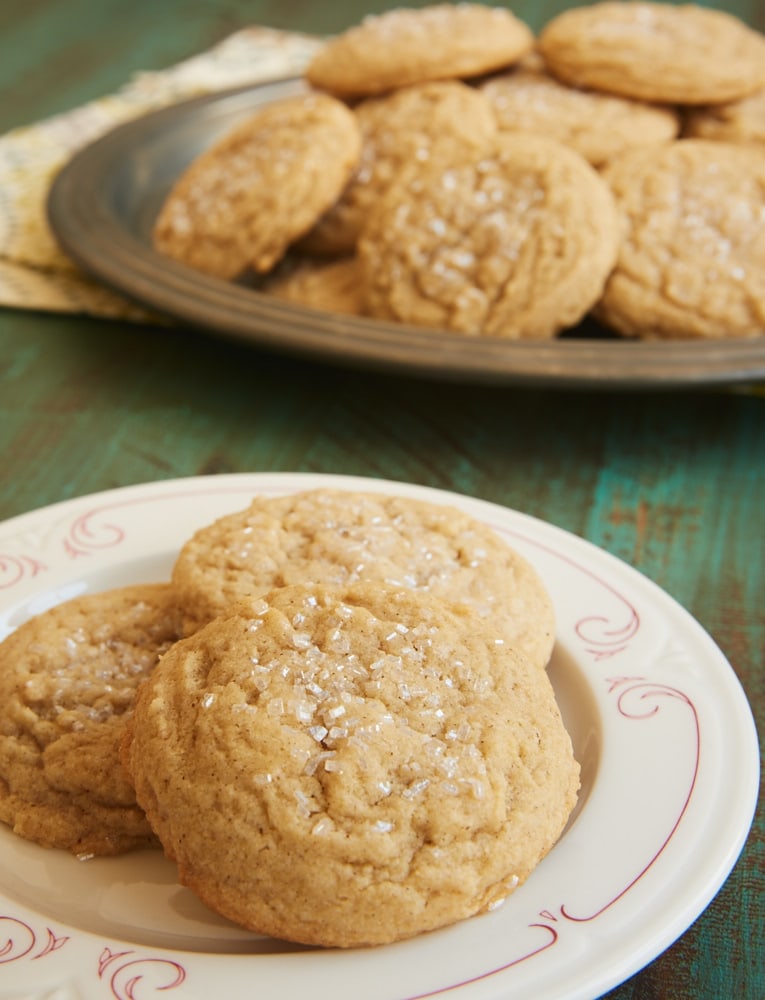 These Sugar and Spice Cookies are not all dressed up with frosting or sprinkles or some other eye-catching decor. But while they may not look very exciting, just bite into one and you'll change your mind. It's that magical crispy on the outside, soft on the inside kind of cookie. And, the flavor is just what I want in a holiday cookie!
If you're in cookie-baking mode, too, find some inspiration among the cookie recipes here on BoB. Happy baking!
More Spiced Cookies
This recipe was originally developed for Go Bold with Butter, where I am a paid contributor.