Brown Butter Snickerdoodles take the classic cookies and give them an irresistible flavor twist, thanks to brown butter!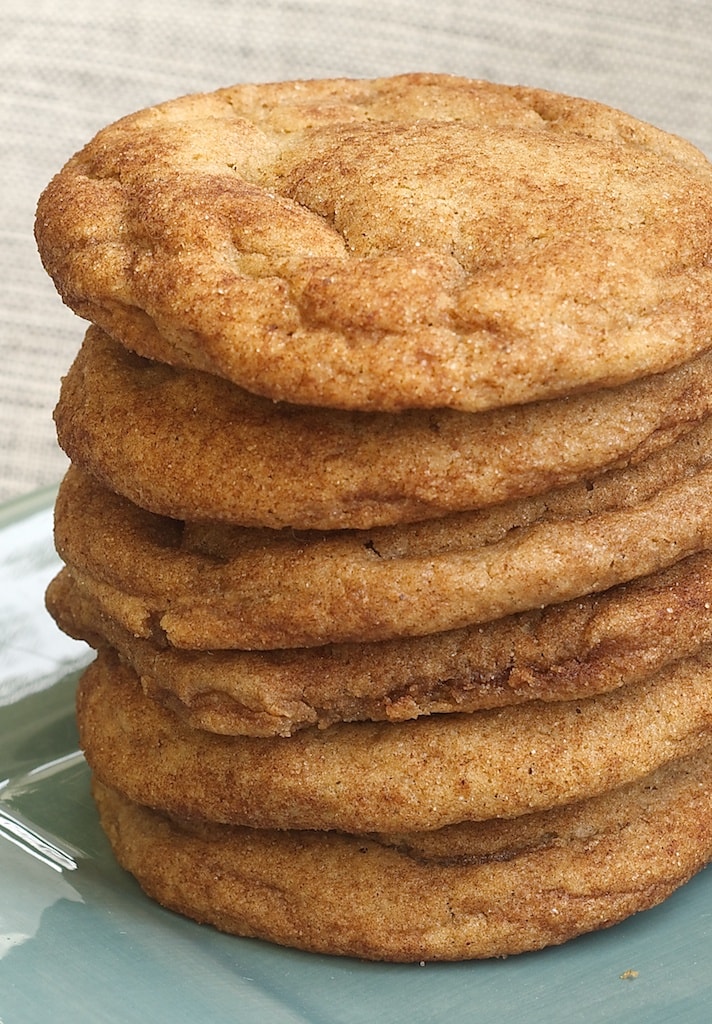 This year, I very excitedly signed up to participate in The Great Food Blogger Cookie Swap. I missed out on the fun last year, so I was sure to get my name on the list this year. Not only is it a fun way to share cookies, it also benefits Cookies for Kids' Cancer.
The idea is that food bloggers sign up and then receive addresses of three food bloggers to send cookies to for the holidays. In return, you receive cookies from three different bloggers. I received some delicious cookies from Wine Imbiber, Kara Miller, and Mika Abogado. Thanks, ladies!

I boxed up and sent cookies to Joanna of Go Ahead and Snicker, Camilla of Caffay Way, and Jill of Baking by Precious.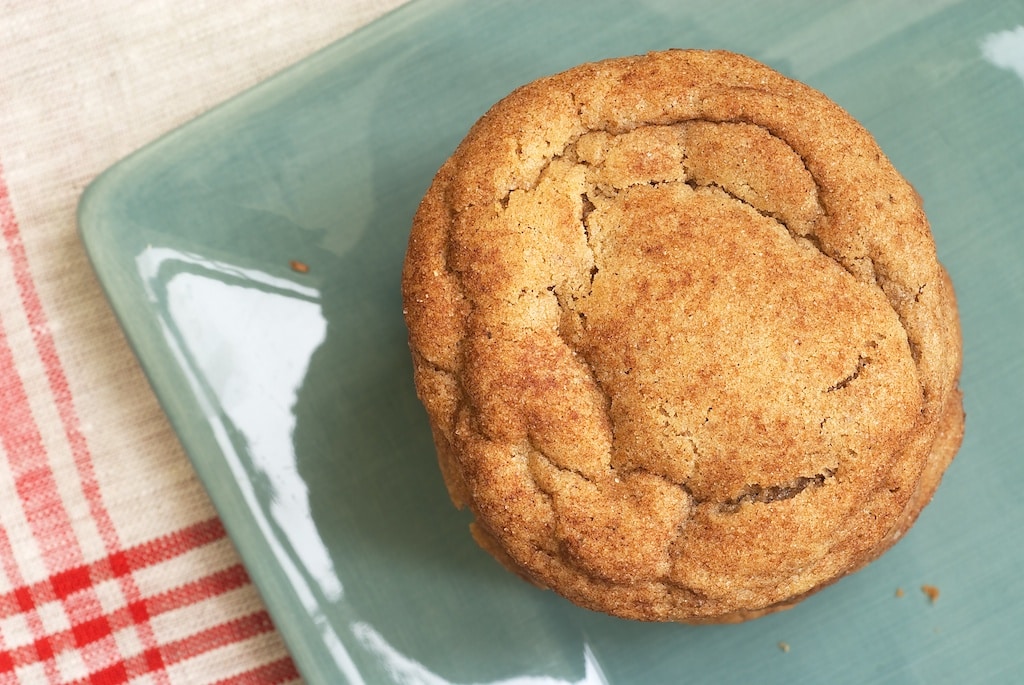 When it came to decide what kind of cookies to send, I wanted to go traditional but with a twist. That's exactly what these cookies are! The recipe comes to us from Baked Elements, one of my favorite cookbooks from this year.
At their heart, these are traditional Snickerdoodles, bursting with sweet cinnamon flavor. But, that one little change of using browned butter really makes them something special. If you aren't familiar with browning butter, it's a simple process that yields a nutty flavor. It's one of my favorite recipe tweaks.
I really wanted to come up with a description befitting the awesomeness of these cookies. But, I think the guys from Baked say it best. They describe these cookies as "a unicorn fairy dream of cinnamon and sweet." What could I possibly add to that?
Find more cookies in the Recipe Index.
More Snickerdoodle Recipes