Soft Ginger Molasses Cookies are rich, sweet, soft, and chewy. A quick roll in coarse sugar gives them their signature look!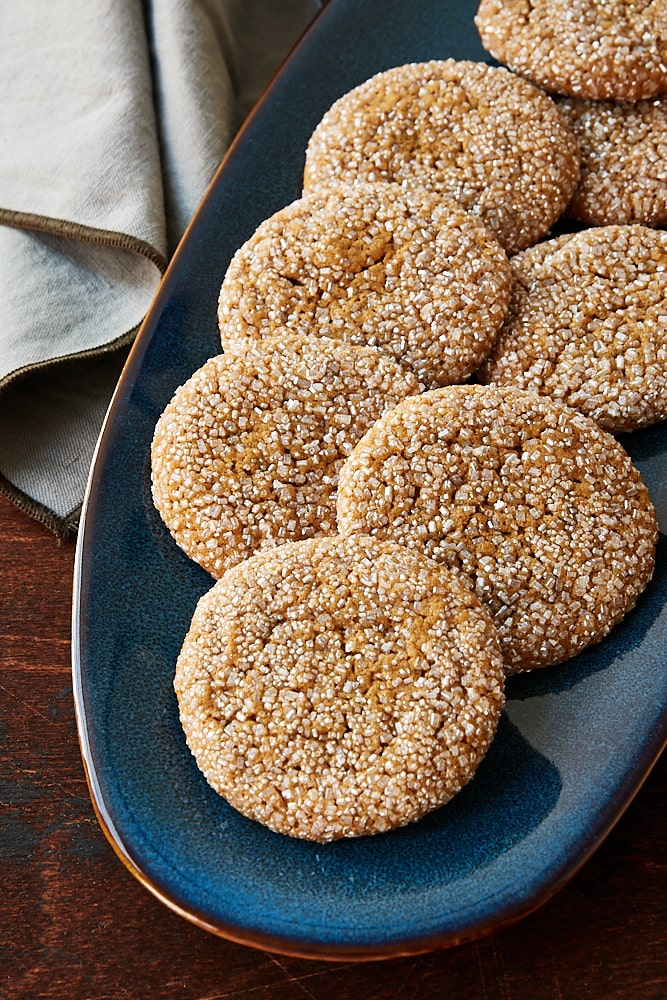 Soft Ginger Molasses Cookies
Ginger is a flavor that I've grown to love. I didn't care much for it in my younger years, but I like to think I'm making up for lost time these days. And what better way to enjoy a good dose of ginger than with these Soft Ginger Molasses Cookies?
As the name says, these Soft Ginger Molasses Cookies are wonderfully soft. That wonderful texture is a big part of why I like them so much. They're one of the softest cookies I've ever made. They practically melt in your mouth!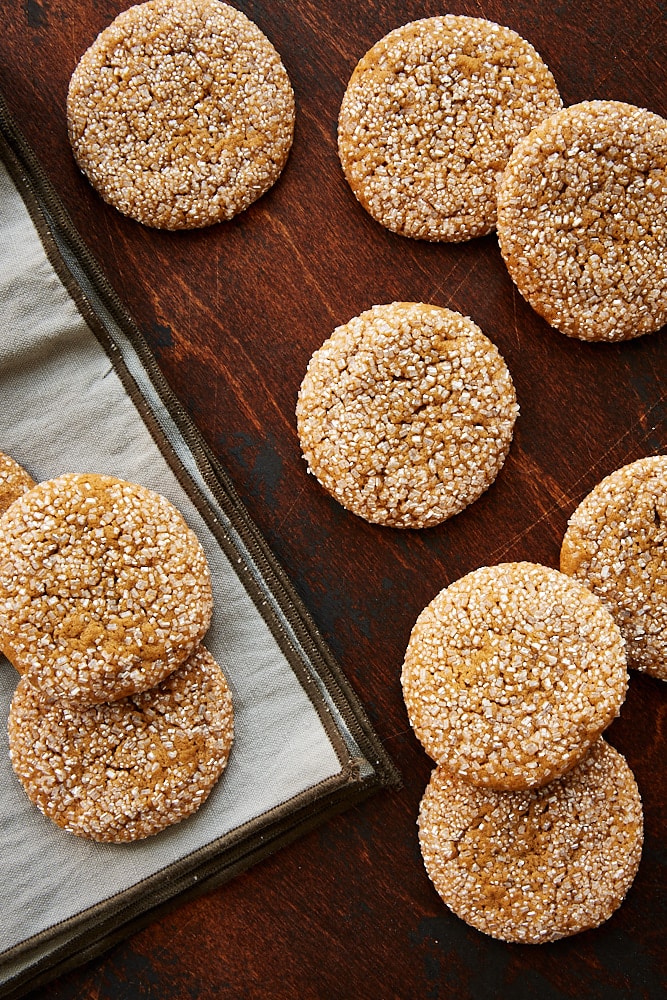 The other flavor represented here is molasses. I feel like molasses can be a love it or hate it ingredient. Honestly, I'm not a huge fan in general. But when it comes to these cookies, I'm all in! It's what helps give these cookies their bold flavor, and I wouldn't want to change that in the least.
On their own, the cookies aren't overly sweet. However, they get rolled in sugar before they're baked so you'll get a little burst of sweetness when you bite into them. I like to use a coarse sugar for rolling the cookies. I love the way it looks, and it also incorporates a bit of crunch from the sugar crystals.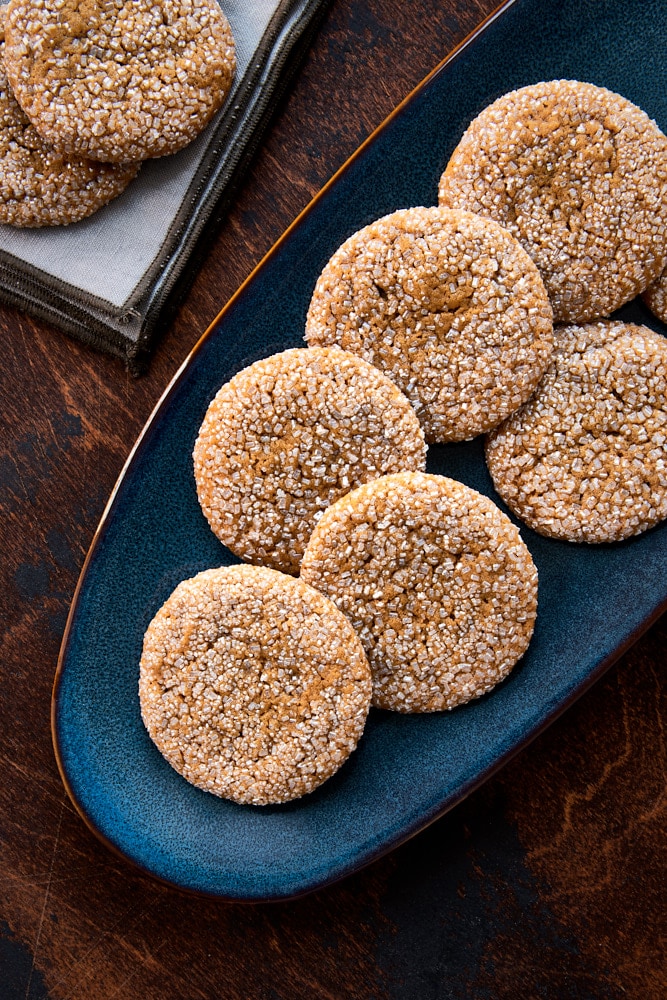 To shape the cookies, I first use a scoop for portioning. Then I find it's easy to roll the dough between my palms to form a ball. Give them a little roll in coarse sugar, and you're all set. They will spread on their own, but I like to flatten the tops slightly to help give them their shape.
If you're a fan of spiced treats, then I think you're going to love these Soft Ginger Molasses Cookies. Both the flavor and the texture are fantastic. A favorite ginger treat, for sure!
Find more cookie recipes in the Recipe Index.
More Ginger Treats