Maple Ginger Cookies add a maple twist to ginger cookies. These thin spiced cookies are soft and chewy, with a little crunch on the outside. Delicious!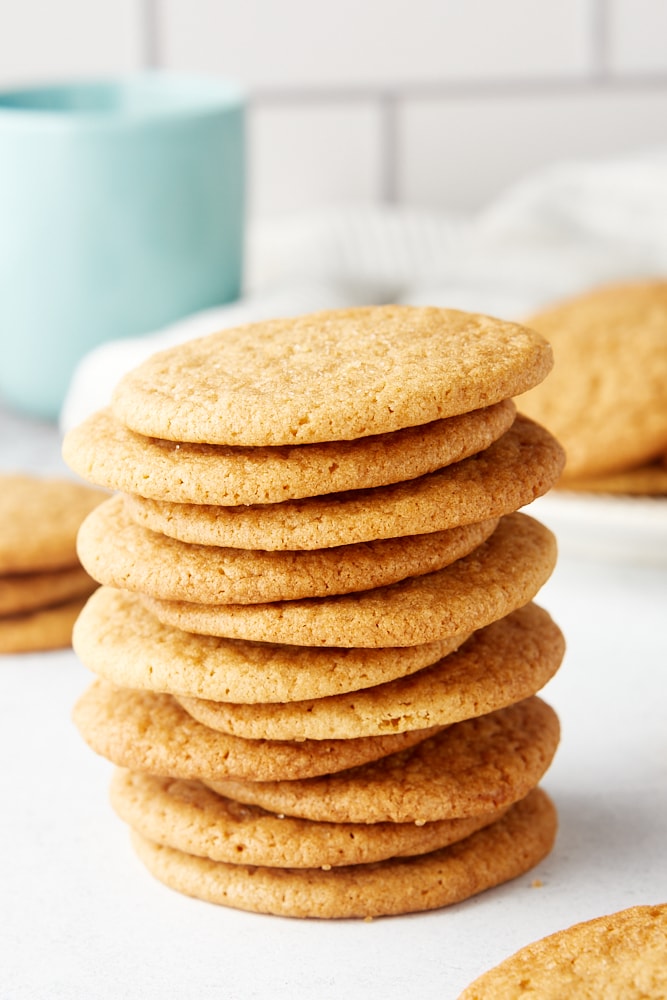 Chewy Maple Ginger Cookies
As much as I enjoy traditional ginger cookies, I don't often have molasses on hand for making them. It occurred to me that perhaps the molasses isn't necessary to get a ginger-flavored cookie that's every bit as good in its own way.
That brings us to these Maple Ginger Cookies. They're made with maple syrup, which adds both sweetness and a lovely flavor. Plus, they're made with brown sugar to add a bit of molasses flavor.
These amazingly delicious cookies also have a wonderful texture. They're a little crispy on the outside, soft on the inside, and nicely chewy.
Don't judge these cookies by their unremarkable looks. These are so very good and so perfect for a holiday cookie. They're flavorful enough on their own without adding a glaze or some other adornment. In fact, they're just the kind of cookie you'll want to make a perennial holiday must-bake!
If you love having ginger-flavored treats among your Christmas cookies, try Gingerdoodle Cookies, Soft Ginger Molasses Cookies, and Cream Cheese-Filled Gingerbread Cookies, too!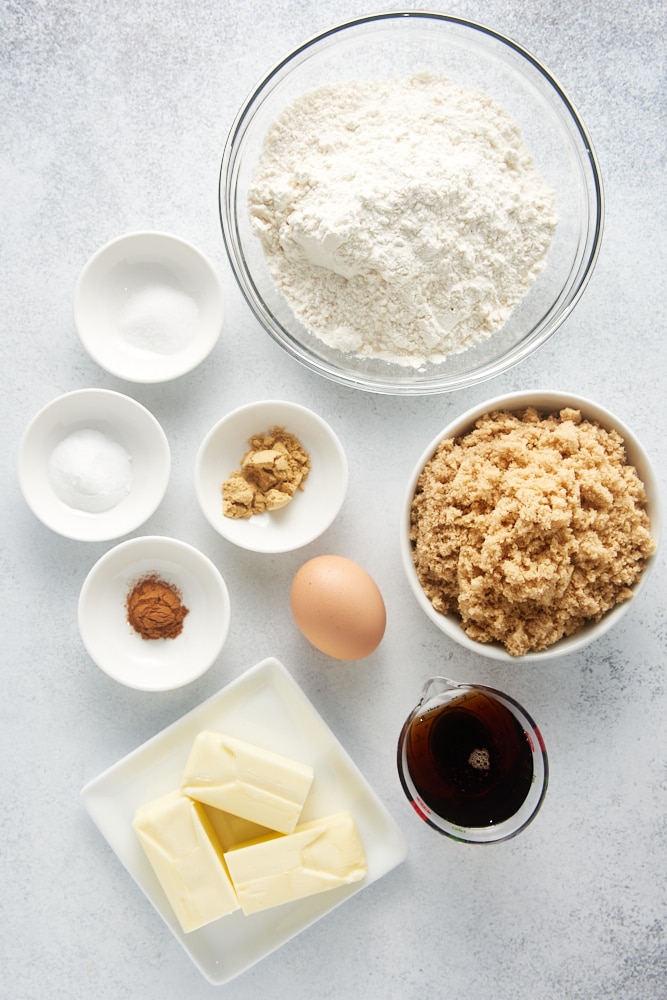 What You'll Need
You'll only need a short list of ingredients to make these Maple Ginger Cookies!
All-purpose flour – Measure by weight for best results. Otherwise, use the spoon and sweep method.
Baking soda – Not sure if your baking soda is still good? It's easy to test it!
Ground ginger – Take a whiff of yours to make sure it's fresh for the best ginger flavor.
Ground cinnamon – Check your cinnamon for freshness, too.
Salt
Unsalted butter – Melt the butter and allow it cool slightly before mixing.
Brown sugar – I most often use light brown sugar, but dark brown sugar should work, too. You'll get more of the molasses flavor from dark brown sugar.
Egg – Set out the egg when you begin baking to allow it to come to room temperature.
Maple syrup – Use a good quality maple syrup that you like. Don't confuse pancake syrup for maple syrup.
Turbinado sugar – This is a coarse, unrefined sugar. A little sprinkle of it on top of the cookies before baking adds a little sparkle and a bite of sweetness. I like turbinado sugar here for its brown color, but any coarse sugar will work.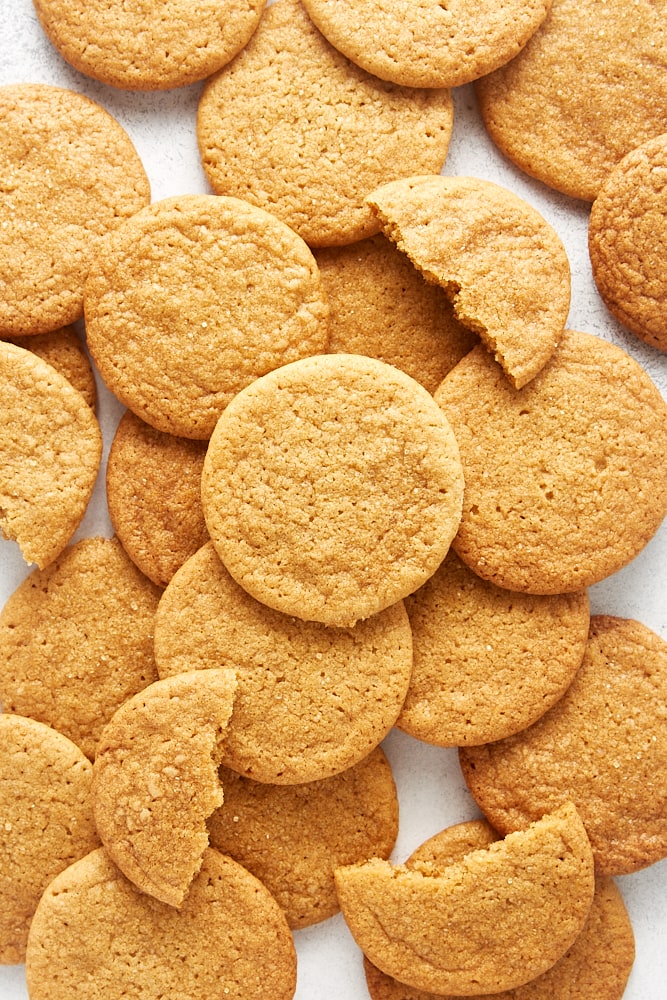 How to Make Maple Ginger Cookies
These cookies mix easily without any extra fuss. You'll need a couple of mixing bowls, a hand mixer or stand mixer, and your trusty baking sheets. If you've got a 1-tablespoon cookie scoop, get that out, too, to make baking these cookies even simpler and quicker.
Combine the dry ingredients. Whisk together the flour, baking soda, ginger, cinnamon, and salt in a medium bowl.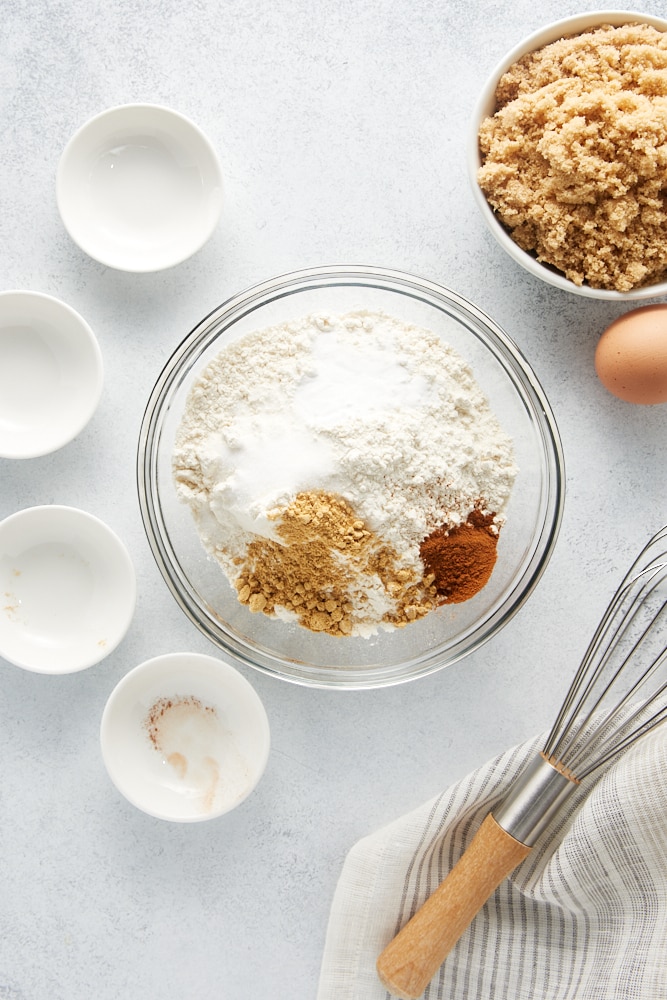 Combine the wet ingredients. In a separate bowl, mix the cooled butter and brown sugar with an electric mixer on medium speed until thoroughly combined. Add the egg and maple syrup, and mix well.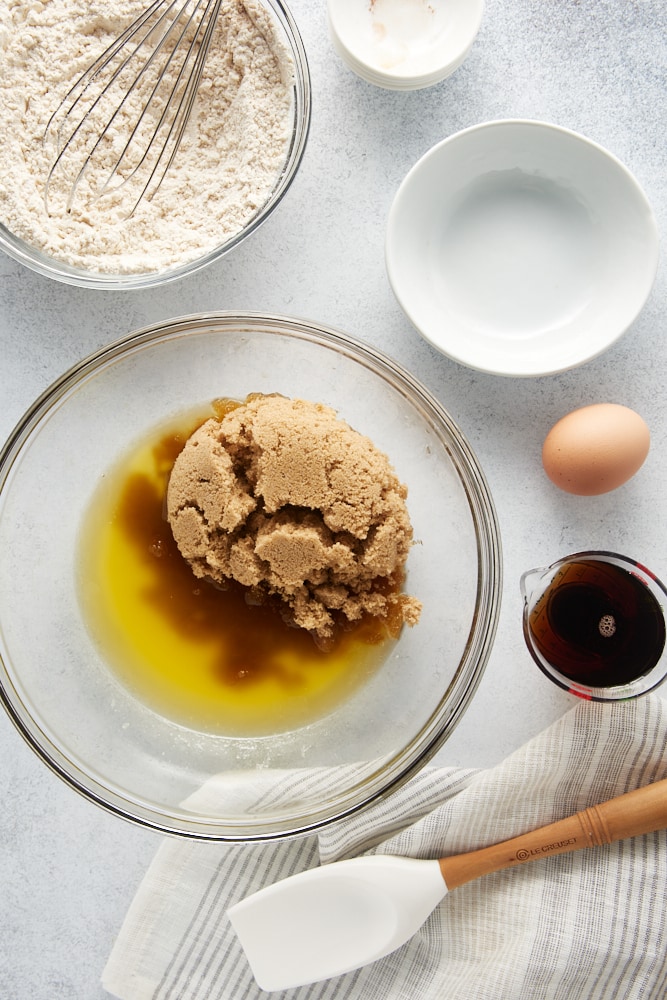 Add the dry ingredients to the wet ingredients. With the mixer speed on low, gradually add the flour mixture, and mix just until combined.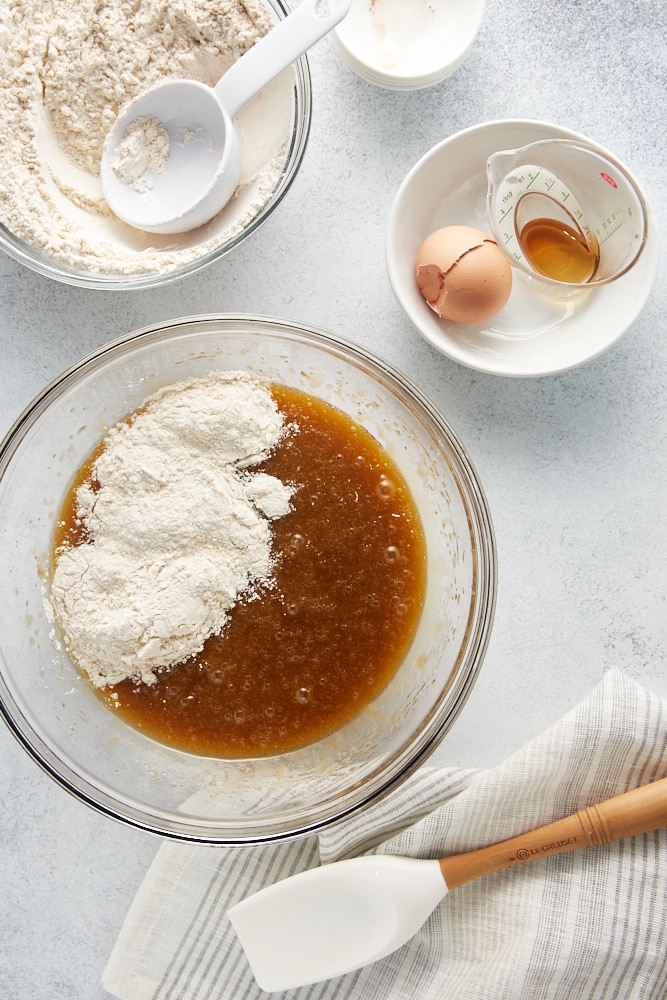 Chill the dough. Cover and refrigerate the cookie dough for 1 hour. You can chill longer, but you may need to let the dough sit at room temperature for about 10 minutes until it's more easily scooped.
Prepare for baking. Heat the oven to 350°F. Line baking sheets with parchment paper or silicone liners.
Portion the dough. Using about a tablespoonful of dough at a time, roll the dough into balls. I use a #50 scoop to portion and then roll between my palms to form a ball. Place the cookies on the prepared pans, leaving about 2 inches between them. Flatten the top of each cookie slightly. If you like, sprinkle the top of each cookie with turbinado sugar.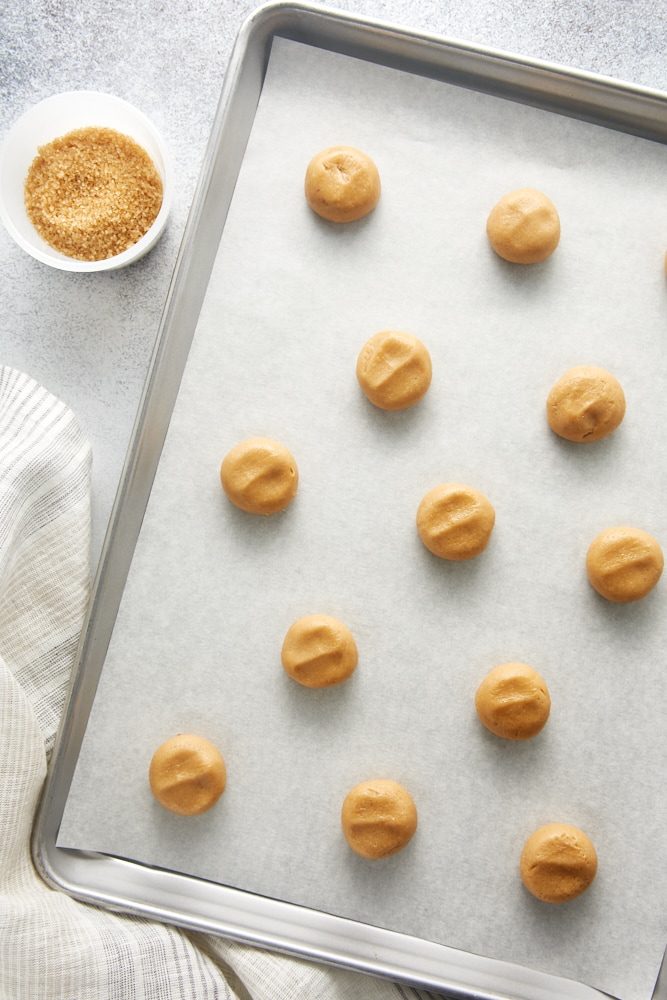 Bake. Bake the cookies, one pan at a time, for 12 to 15 minutes, or until the cookies are golden brown and appear set. Return the remaining dough to the refrigerator between baking batches.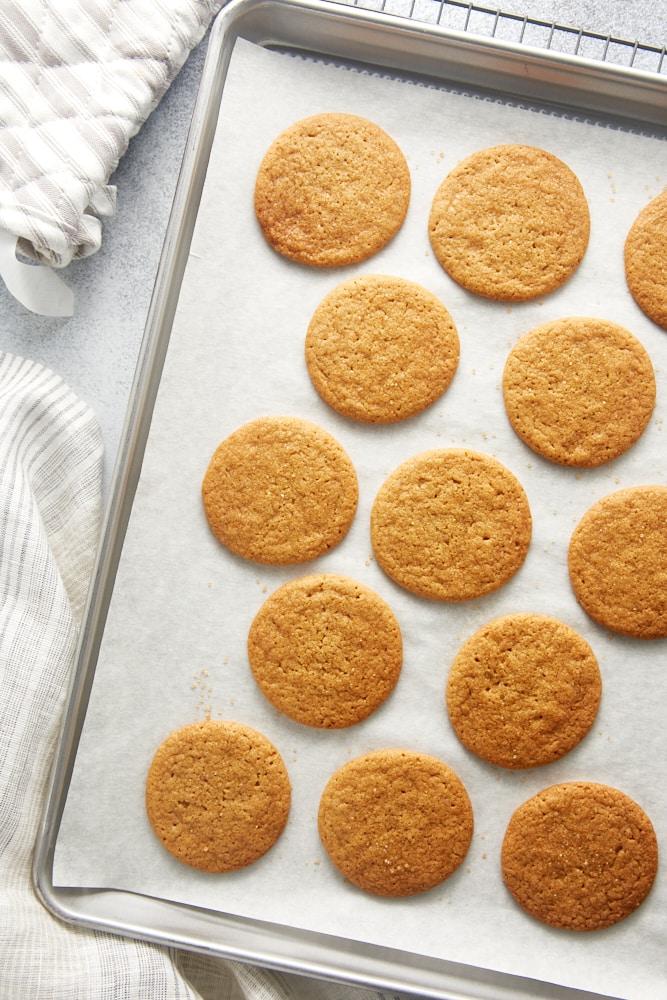 Cool the cookies. Place the pans on wire racks and let the cookies cool for 5 minutes. Then transfer the cookies from the pans to a wire rack to cool completely.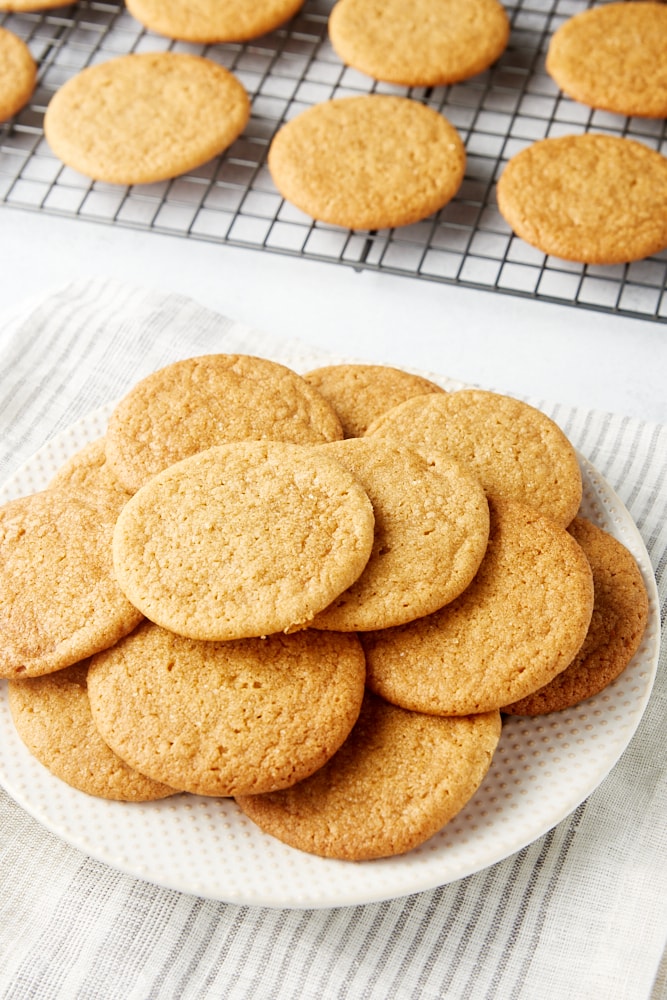 Tips for Success
Make sure your spices are fresh. Ground spices lose their flavor over time. If yours have been in the pantry for a while, it may be time to get new ones.
Use a good quality maple syrup. Remember that the darker the syrup, the stronger the flavor.
Use a cookie scoop. Your cookies will not only all be the same size, but they'll also bake more evenly because of that. After scooping, roll the dough between your palms to form balls of dough.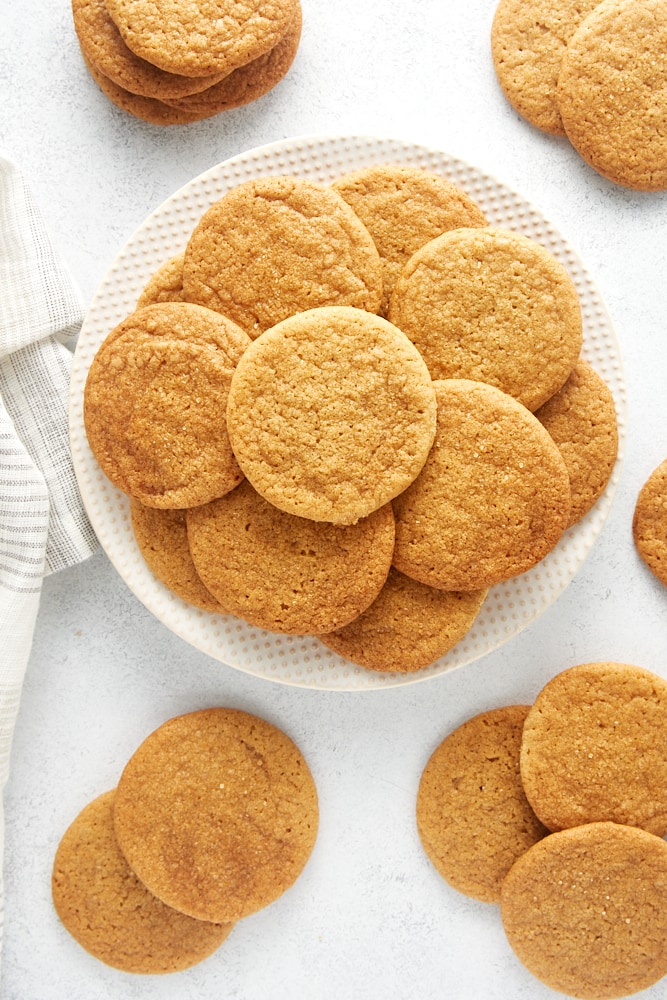 How to Store These Cookies
After cooling the cookies completely, place the cookies in an airtight container. They should keep at room temperature for up to 3 days.
How to Freeze Maple Ginger Cookies
To freeze the baked cookies, wrap the cooled cookies in plastic wrap and then place in a freezer-safe bag or container. Stored properly, they should keep in the freezer up to 3 months. Thaw at room temperature for a couple of hours.
To freeze the unbaked cookies, place the scooped and shaped cookies in a single layer on a lined rimmed baking sheet. Freeze until solid (at least 2 hours but no more than 6); then place the frozen dough balls in a freezer-safe bag or container. Stored properly, the dough should keep in the freezer up to 3 months. When you're ready to bake the cookies, there's no need to thaw before baking. You'll likely need to add an extra minute or two to the baking time.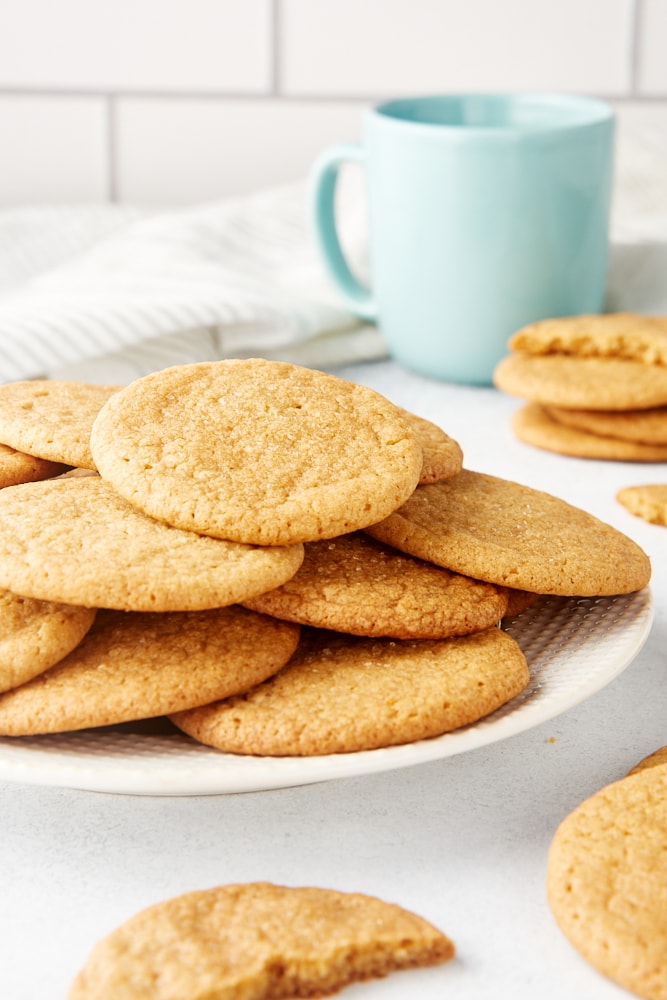 More Spiced Cookie Recipes