Cookie Butter Snickerdoodles add even more spice to the classic cookie with a cookie butter mixed into the dough!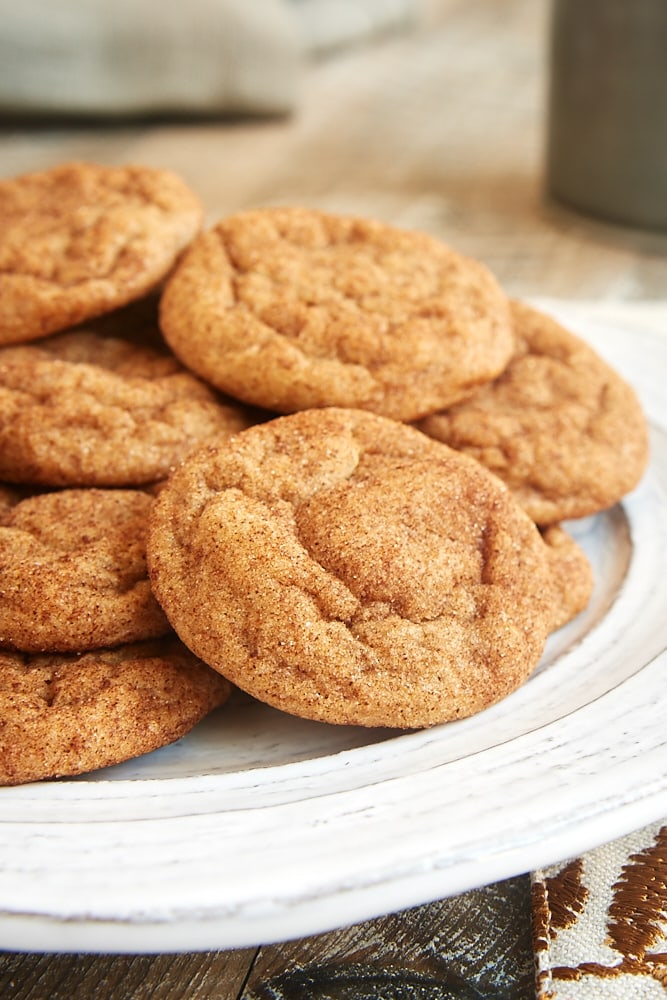 Snickerdoodles Made with Cookie Butter
If you're a fan of cinnamon treats, then I probably don't need to extol the deliciousness of Snickerdoodles. I'm a bit of a late joiner in the cinnamon fan club. But now it seems that the more I have it, the more I love it.
Traditional Snickerdoodles are always a crowd-pleaser. But you know I can't resist tinkering with a classic. When I started to think how I could give them even more spice, I immediately thought of cookie butter and its wonderful spice flavor.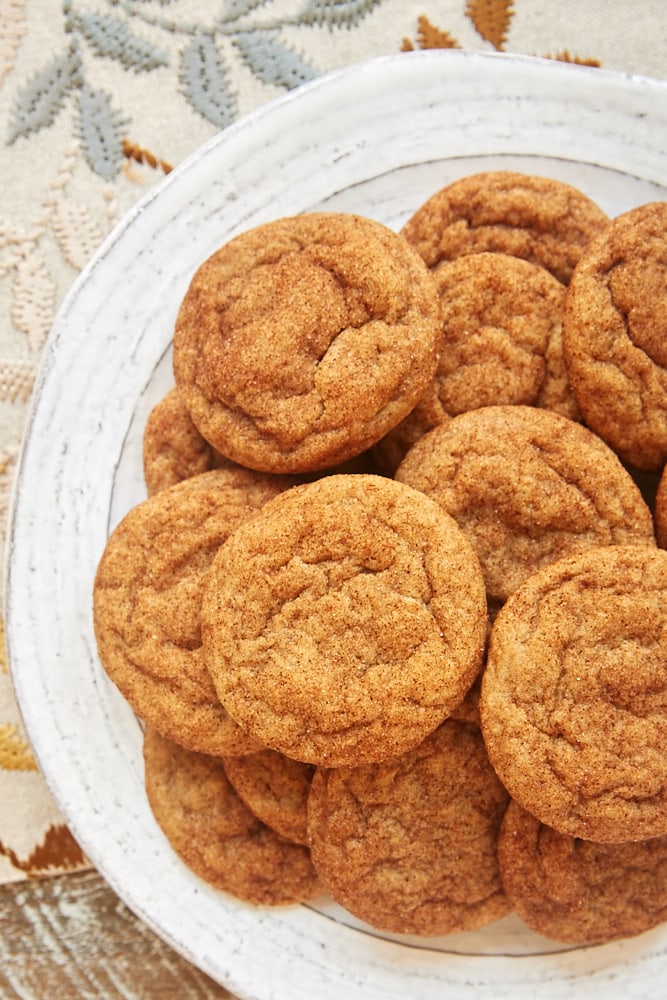 For those of you not familiar with cookie butter, it's a spread made from a sweet, spiced Belgian cookies called Speculaas. If you've ever had Biscoff cookies on a flight, then you are familiar with the flavor. In fact, Biscoff is one of the brands of cookie butter available. There are several other brands available as well. Just look for them with the other spreads like peanut butter and Nutella.
Adding cookie butter to these cookies adds even bigger spice flavor. It's a bit like two cookies in one – the sweet cinnamon Snickerdoodles plus spiced Speculaas. It's such a perfect combination of flavors!
And if you're like me and can't get enough cookie butter, try my Cookie Butter Bundt Cake, Cookie Butter Cheesecake Brownies, and Marbled Cookie Butter Cake, too!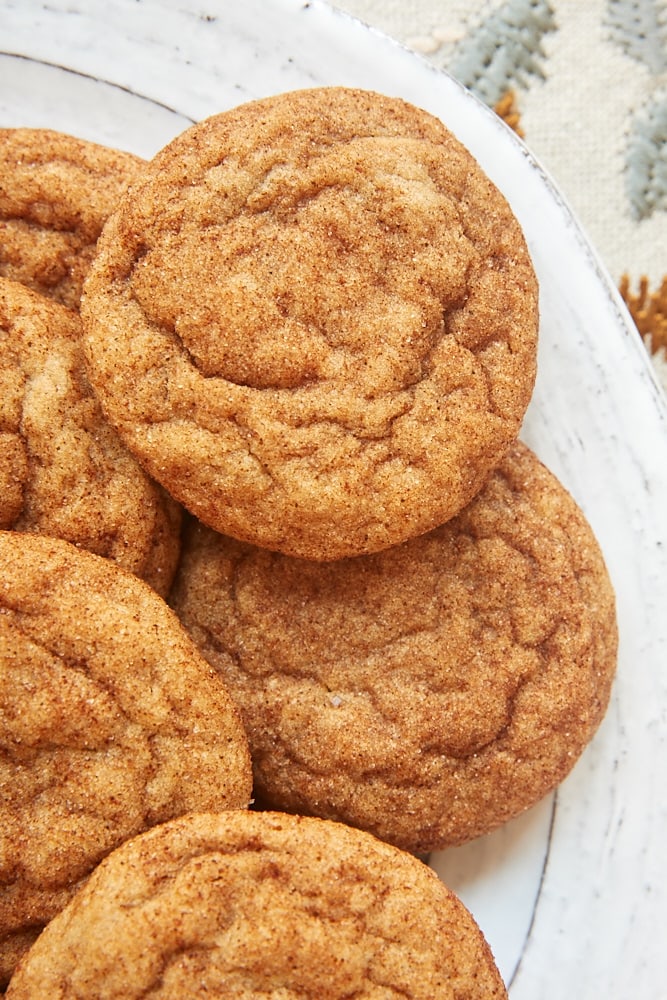 One of the best things about these cookies is their soft texture. There's not even a crispy outside here. No, just super soft cookie all the way through. Be sure not to over-bake these to maintain that softness. They bake fairly quickly, so just look for a light browning and a nice puff to the top of the cookie. That puffiness will subside some as they cool, but you'll still be left with amazingly soft, sweet, cinnamon cookies.
I shared these with my usual taste testers, and they went crazy for them. I've already been asked to make another batch! These cookies are definitely worth repeating, and I'm sure they'll become a regular in my cookie baking rotation.
Find more cookie recipes in the Recipe Index.
More Snickerdoodle Recipes