If you're looking for a brownie for serious nut lovers, you've found it with these Extra Nutty Brownies!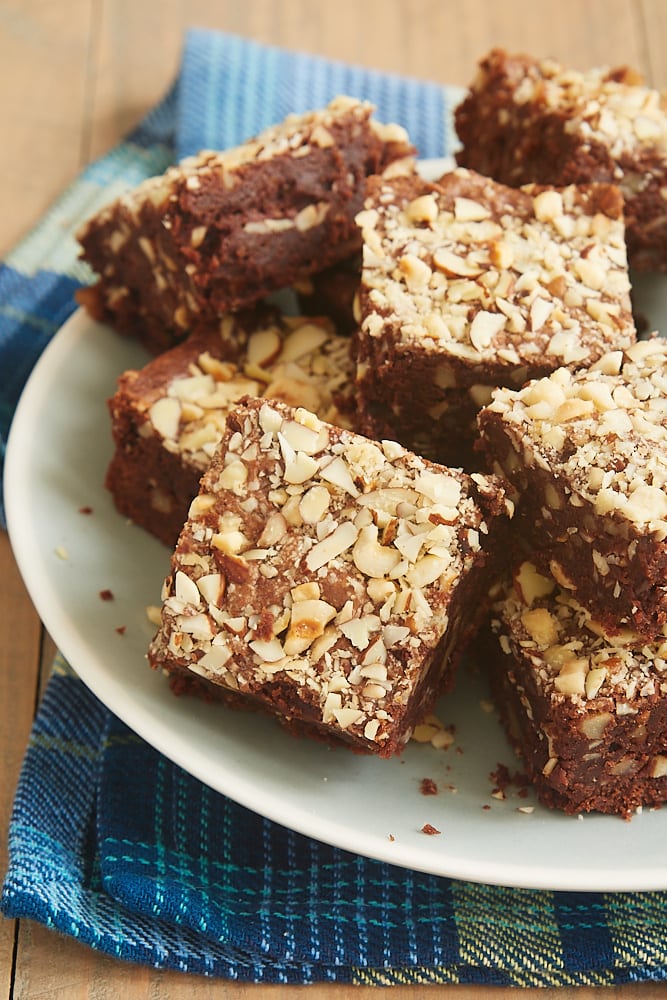 Brownies are my go-to thing to bake when I want to bake but don't want a lot of fuss. Of course, their big chocolate flavor is a big selling point, too. While I love brownies in all forms, I have a weakness for brownies with nuts.
If that sounds pretty good to you, too, then you are going to love these Extra Nutty Brownies! These rich, fudgy brownies are filled with lots and lots of nuts and then topped with even more nuts. I don't think it's possible to squeeze more nuts into these brownies.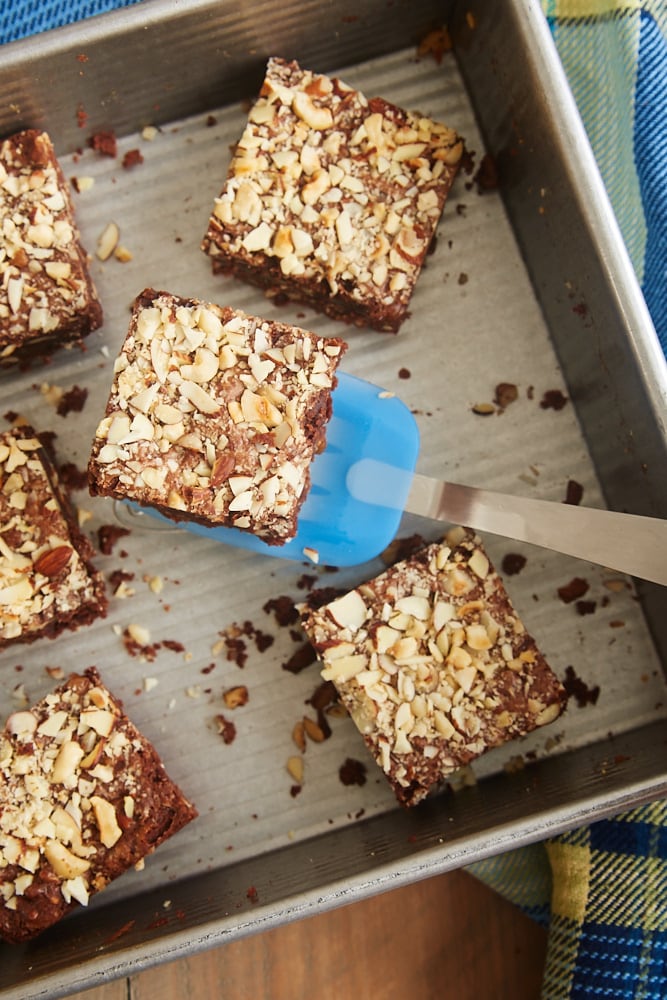 With all the baking I do, I tend to end up with some ingredient odds and ends. Seeing a little bit of a lot of different nuts in my kitchen was all the inspiration I needed to go nuts with these brownies. (Pun 100% intended.)
Any combination of nuts will do. I most commonly have hazelnuts, pecans, and almonds on hand, but macadamias, walnuts, pistachios, and more would all work wonderfully. Or just pick one variety if you like.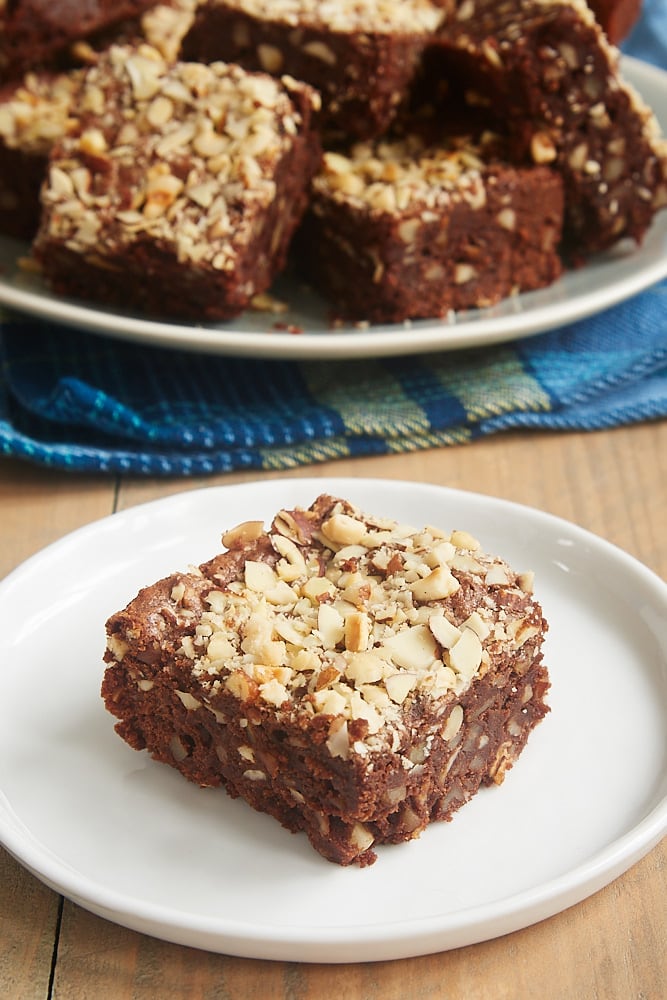 And for even more nutty flavor, there's a bit of almond extract to go along with the usual vanilla extract. That's a simple, subtle way to help maximize the flavor of these nutty brownies. You can, of course, use all vanilla or all almond extract, but I really like the balance of using both.
If you're baking for nut lovers, then these Extra Nutty Brownies are going to be a major crowd-pleaser. And they're made in just one bowl without needing to get out your mixer, so they're a quick and easy winner, too!
Find more brownie recipes in the Recipe Index.
More Brownies with Nuts