The amazing flavors of this Coconut Cake with Dulce de Leche Frosting are irresistible. Such a delicious and beautiful cake!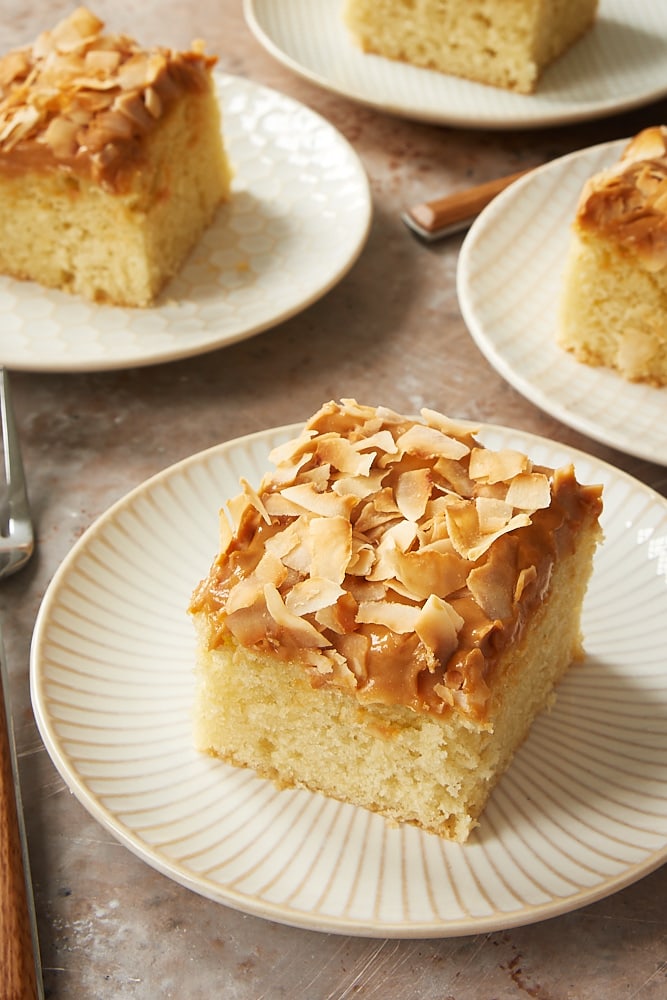 While I do appreciate a dessert that focuses on a single flavor, I really love combining some favorite flavors to create something extra special. That's the case with this Coconut Cake with Dulce de Leche Frosting. It combines a simple coconut cake with a sweet, rich frosting for a delicious and decadent dessert.

For those of you with an abiding love of coconut cake, this one is a little off that tried and true path. The cake itself is a simple one made with coconut milk. It's an easy one to make and a delightful one to devour. It's soft and sweet and pretty perfect in my book. (And check out my Coconut Sheet Cake for something a bit more traditional.)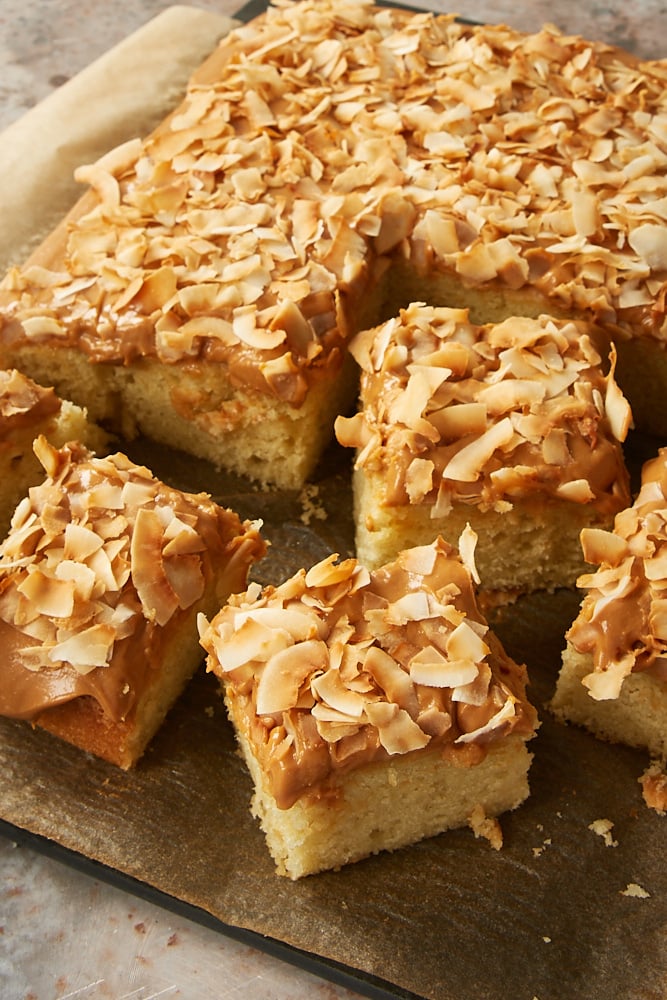 The really big flavor boost comes in the form of one of my favorite frostings. It's made simply with just three ingredients! The star here is dulce de leche. It's such a great flavor to pair with coconut. The bold flavor of dulce de leche plus the more delicate flavor of coconut is really a winner.
Add to that some toasted coconut on top of the cake, and you've got a cake that's both beautiful and delicious. And, I must say, it's one of my favorite cakes I've had in a long time.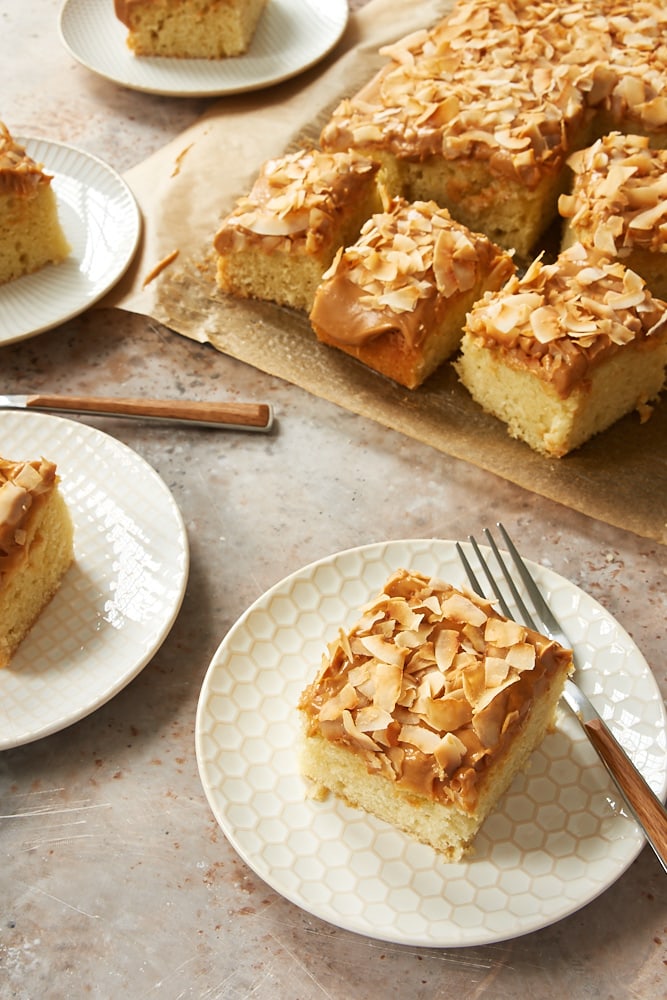 One of the other great things about this cake that keeps it on the good side of the simplicity scale is that it's a single-layer cake. No layering required! I like to line the pan with parchment paper so that I can lift the baked and cooled cake out of the pan and onto a serving platter. You can, of course, serve it straight from the pan if you like. Just remember the parchment paper option for when you want to serve it differently.
Remember this cake when you want a sweet, flavorful indulgence. I hope you'll enjoy its amazing flavor as much as I do!
Find more cake recipes in the Recipe Index.
More Coconut Desserts