Mini Coconut Pound Cakes are grab-and-go cakes that are perfectly portable and shareable!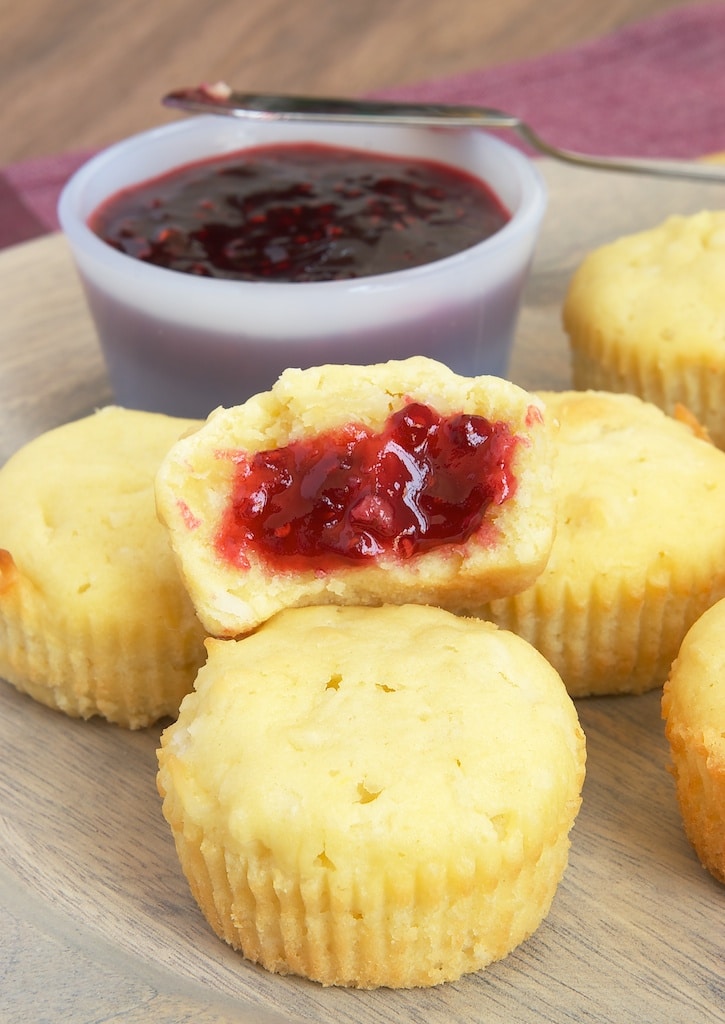 I have a bit of a soft spot for mini desserts. Once you get past the adorable tiny-ness of them, there's a practical side, too. Mini-size is usually my first thought when it comes to a portable dessert or dessert for a crowd. There's no slicing and serving. Everyone can just help themselves to their own individual serving.
These little pound cakes are a new favorite for me that will likely see a lot of action this summer for cookouts, picnics, and such.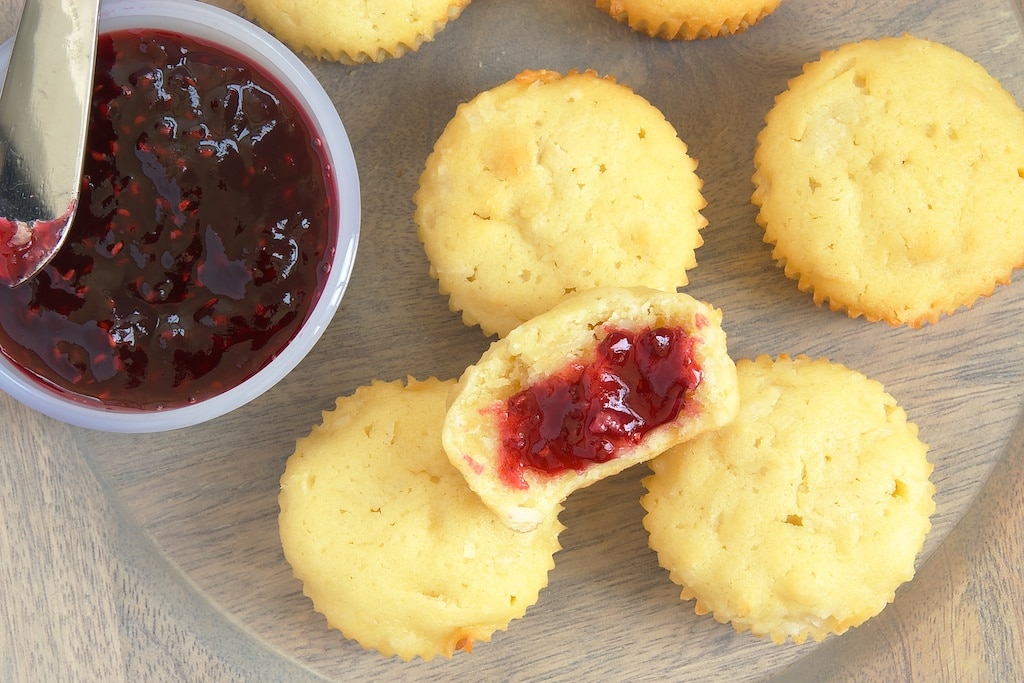 I like the subtle sweetness of these little guys. The coconut adds a lot in the flavor column without overpowering the simple cake. The texture is just lovely, too, with a bit softer crumb than the standard pound cake.
My favorite thing about these mini cakes, though, may be the fun of serving them with various fruit preserves. Coconut and fruits go together so well that it's hard to go wrong with a companion flavor. I served this batch with one of my favorites, strawberry-raspberry preserves. The preserves really bump up the sweetness and flavor and also provide a splash of summer color.
I made these in standard muffin pans, but you can go even more mini with mini muffin pans for bite-size cakes. Start by cutting the baking time by about 20-25% and then adjust as needed to get them perfectly baked.
Find more cake recipes in the Recipe Index.
More Coconut Cake Recipes