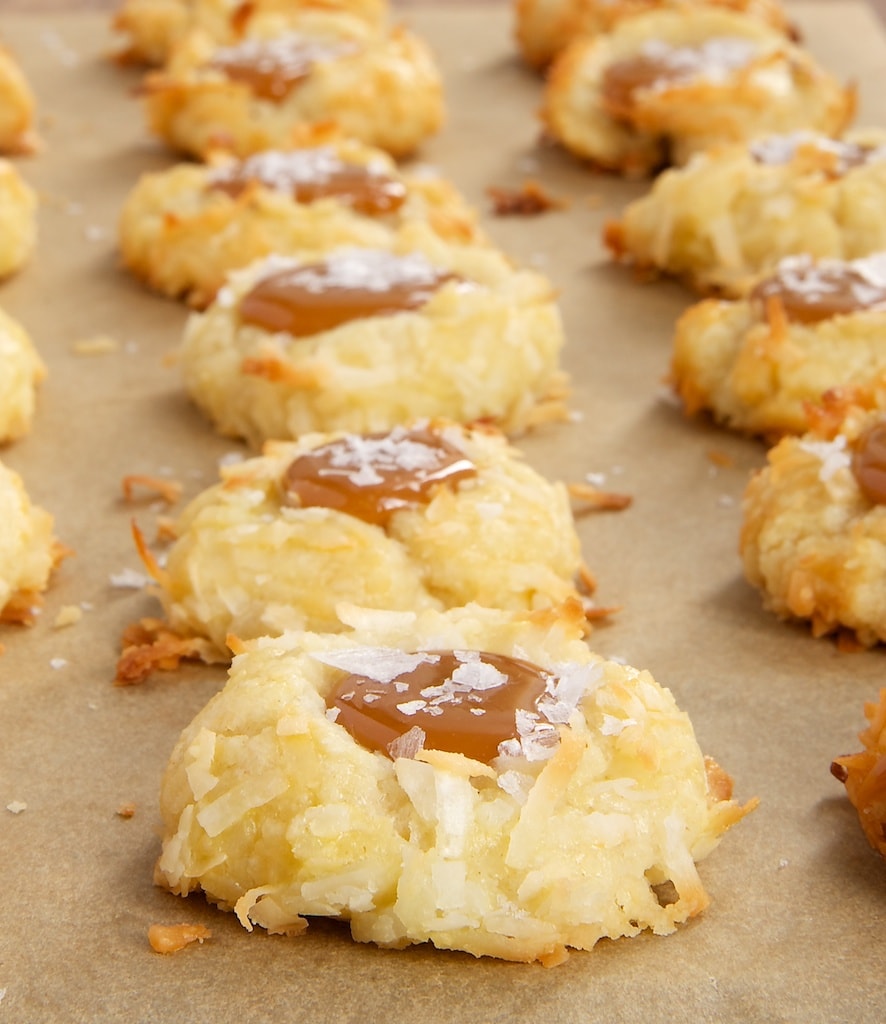 I guess I didn't stray from cookie baking for long. But, look at all that toasty coconut and salty caramel. How could I resist?
We all know that I bake a lot, but I've dialed it way up lately. It is the holiday season, after all. I decided to take advantage of the presence of plenty of baked goods variety around here to break out the coconut. I kinda figured Quinn wouldn't even notice.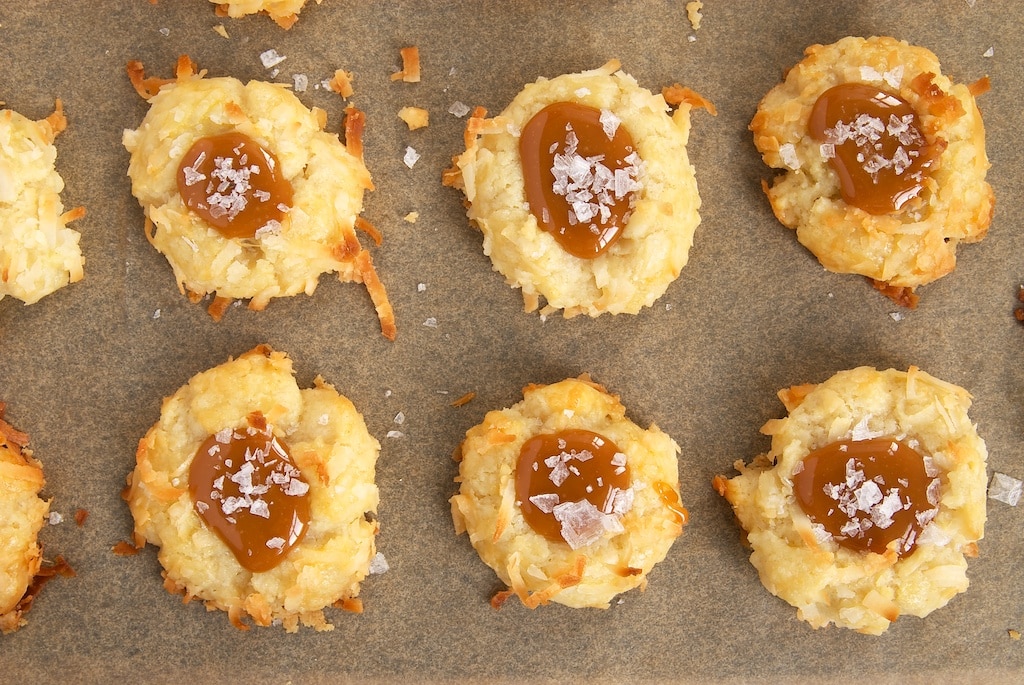 As much as I love coconut, I love toasted coconut even more. These little thumbprints are rolled in coconut, and that coconut gets all toasty in the oven.
Then, just add a simple caramel filling that's made with just soft caramels and cream. I have become a big fan of Werther's Original® Baking Caramels. I love the flavor, and they're so simple to unwrap. That last part may seem trivial, but it's pretty important when you need to unwrap 30 or so of them.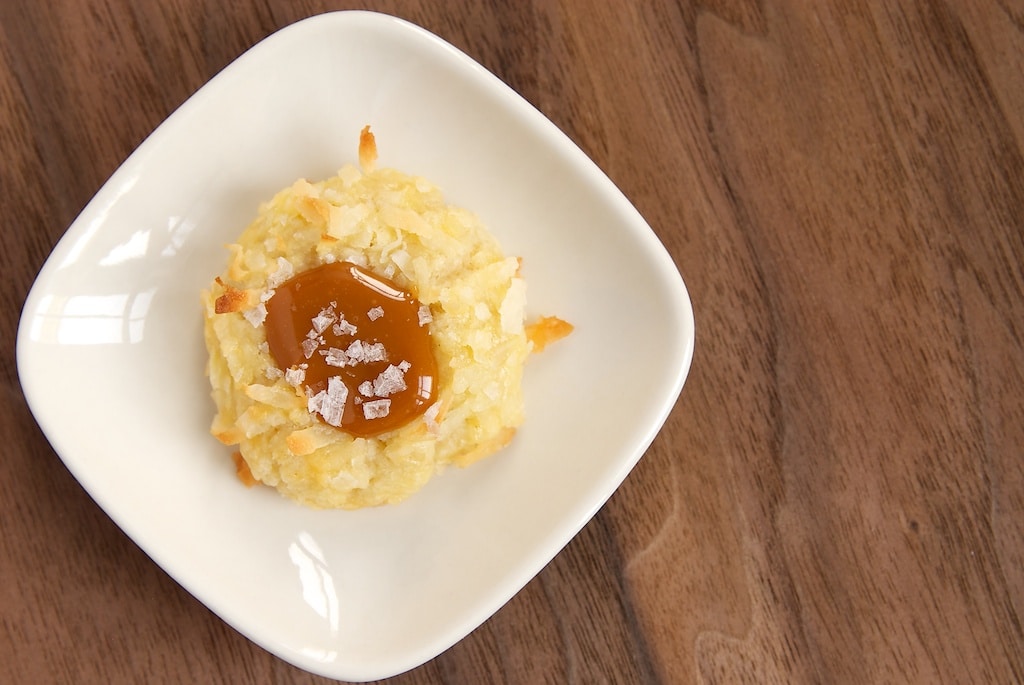 I saved myself a couple of these for myself and sent the rest off to Quinn's co-workers. From all reports, they didn't last very long. I think they now hold the record for fastest empty container.
For more caramel recipes and ideas, be sure to visit Werther's Caramel Shoppe.
Disclosure: Werther's provided me with product samples and compensation for this post. All opinions are my own.