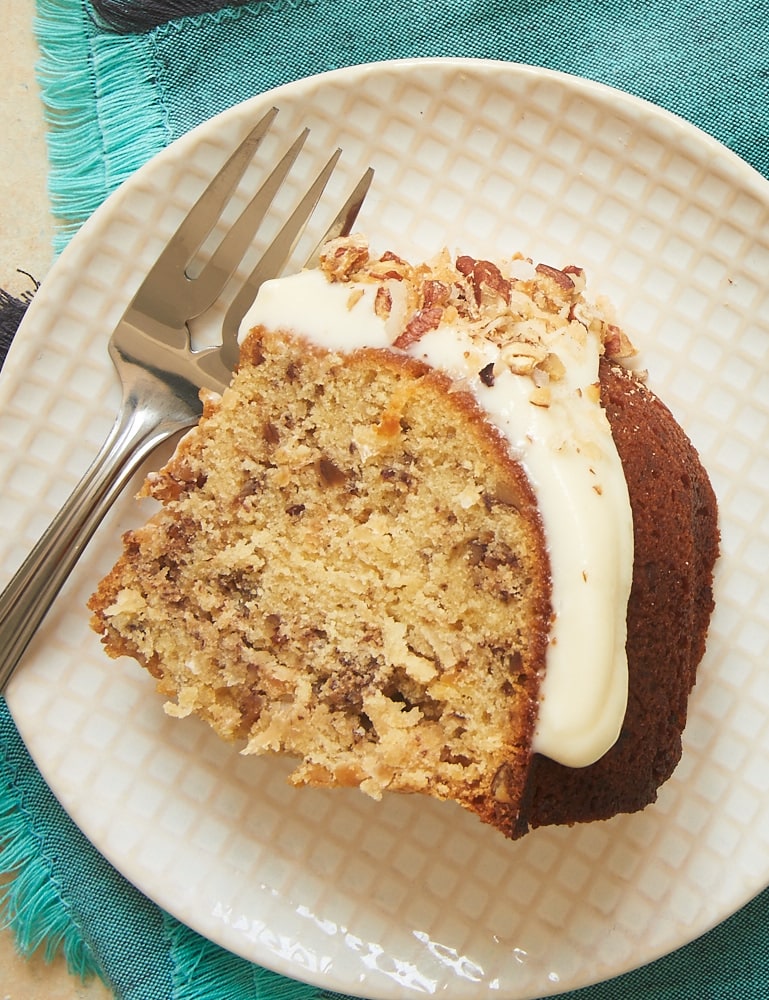 If there are any drawbacks to having a baking blog, it's that I don't often make the same recipe more than once after I've got it perfected. While that does keep us plied with quite the variety of baked goods, it also means that we don't get to enjoy repeat appearances of favorites.
The trick, I've found, is to take the things we love about those favorite recipes and make something new. And that is why you'll find not only the classic Italian Cream Cake here on BoB, but you'll also find Italian Cream Tart, Italian Cream Trifles, and Italian Cream Snack Cake.
And now I'm adding Italian Cream Bundt Cake to the list. The combination of coconut, pecans, and cream cheese is just more than I can resist!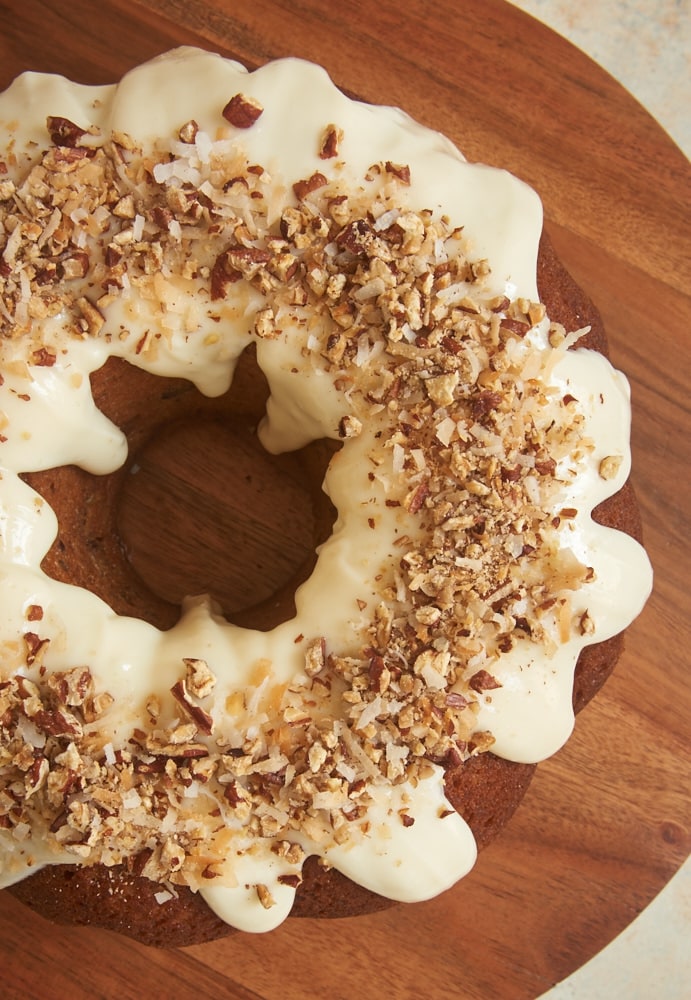 I've long had a great appreciation for Bundt cakes. They're simple to make yet pretty enough to serve guests. And with my poor frosting skills, I love simply topping them with a glaze. That's exactly the case with this beauty. This fantastic cake is jam-packed with plenty of coconut and pecans, and topped with a simple cream cheese glaze.
I highly recommend that you don't skip toasting the pecans and coconut. That short stint in the oven gives them both so much flavor that it really makes a difference in this cake. Just remember to save a bit of each for garnishing the cake.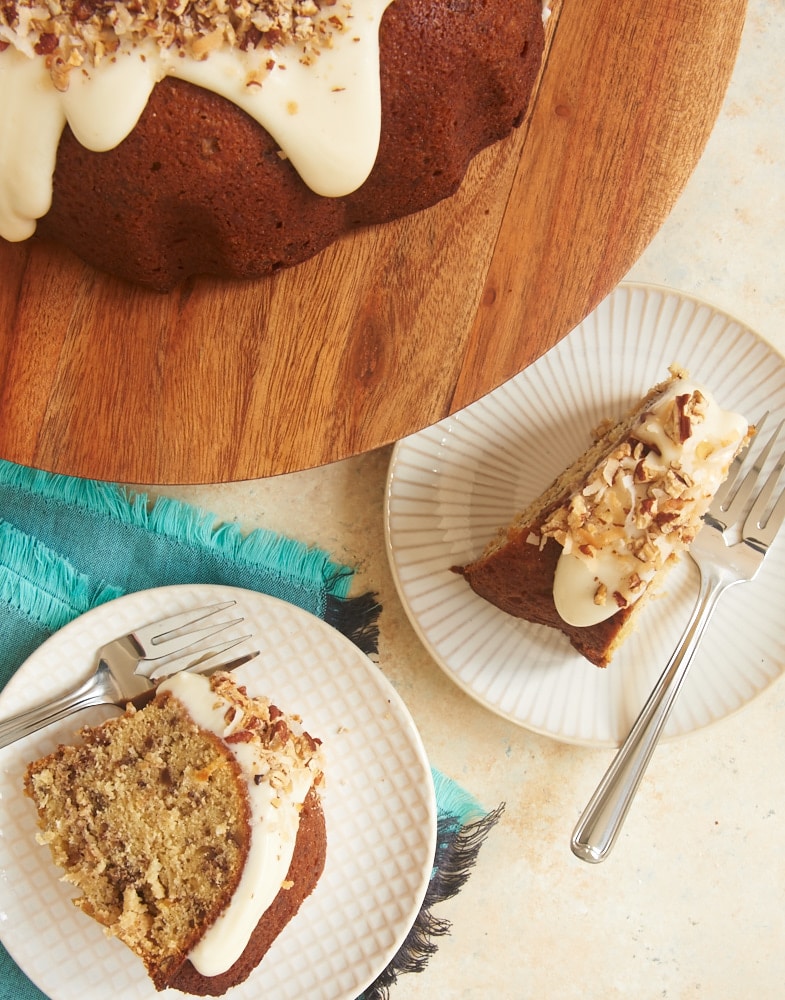 If you, too, are a fan of all things coconut and pecan, then I feel sure that you'll love this cake just as much as I do. It's somehow soft and dense at the same time. And there's no shortage of flavor with plenty of toasty coconut and pecans along with that sweet, delectable glaze. This cake is definitely a new favorite that bears repeating!
Find more cake recipes in the Recipe Index!