April 14, 2014
Blueberry Shortcake Cookies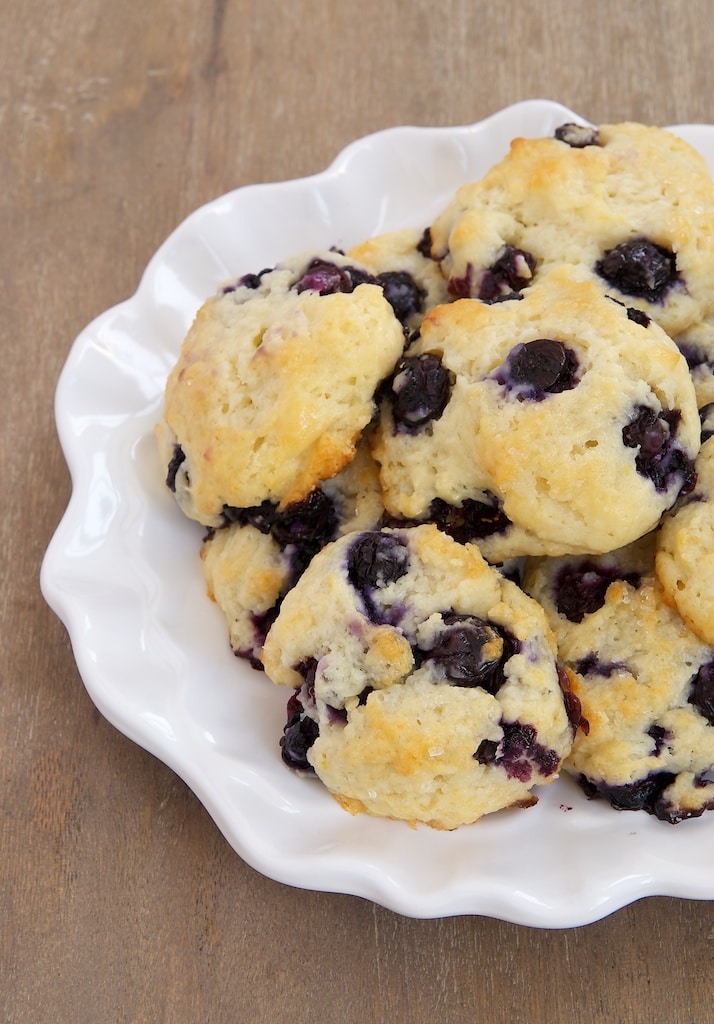 Fresh local blueberries are still a little while away here, but luckily my usual grocery spot had some really nice non-local ones recently. I've so been looking forward to berry season, so I just couldn't resist.
These cookies are a bit of a breakfast-dessert hybrid. They're almost biscuit-like, yet they're sweet enough to work well for dessert. That's baking versatility at its finest!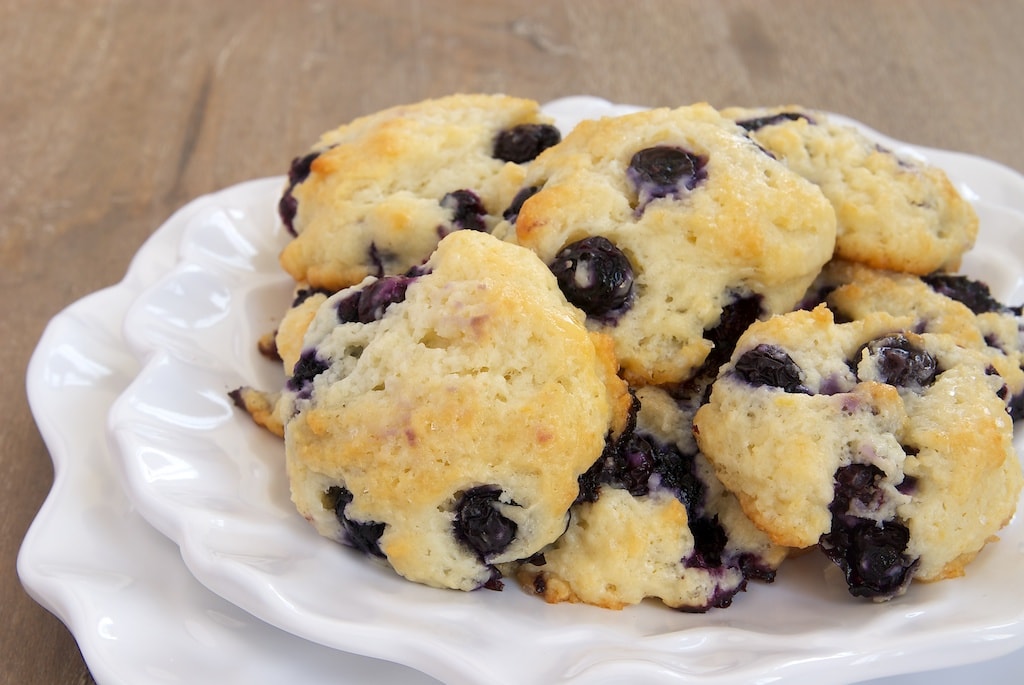 The addition of yogurt adds a nice flavor and helps make the cookies tender and moist. I opted for vanilla yogurt, as that's what I always have in my refrigerator. Feel free to use plain yogurt or up the blueberry ante with blueberry yogurt.
Find more cookie recipes in the Recipe Index.
This post contains affiliate links. If you make a purchase through one of the links, I'll receive a
small commission at no additional cost to you.
Blueberry Shortcake Cookies
Yield: about 20 cookies
Prep Time:15 minutes
Cook Time:25 minutes
Blueberry Shortcake Cookies are soft, sweet cookies made with yogurt and packed with fresh blueberries!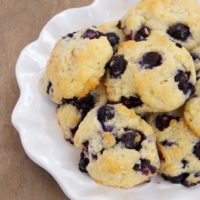 Ingredients:
2 cups fresh or frozen blueberries
1 teaspoon fresh lemon juice
1/2 cup granulated sugar, divided into 2 tablespoons and 1/4 cup + 2 tablespoons
2 cups all-purpose flour
2 teaspoons baking powder
1/2 to 1 teaspoon lemon zest
1/2 teaspoon salt
6 tablespoons unsalted butter, cold and cut into small pieces
1 cup vanilla yogurt
sanding sugar
Directions:
Preheat oven to 375°F. Line baking sheets with silicone liners or parchment paper.
Combine the blueberries, lemon juice, and 2 tablespoons sugar. Set aside.
Whisk together the flour, 1/4 cup + 2 tablespoons sugar, baking powder, lemon zest, and salt. Add the butter and mix using a pastry blender, a fork, or two knives. Mix until the mixture resembles coarse crumbs.
Stir in the yogurt. (The dough will be thick.) Carefully fold the blueberry mixture into the dough.
Drop the dough by 3 tablespoon portions onto the prepared baking sheets.* Place cookies about 2 inches apart.
Sprinkle each cookie with sanding sugar.
Bake 20 to 25 minutes, or until the cookies are golden brown. Cool on pans on a wire rack for 10 to 15 minutes. Then, transfer the cookies to a wire rack to cool completely.