Blueberry Shortcake Cookies are soft, sweet bites of blueberry deliciousness!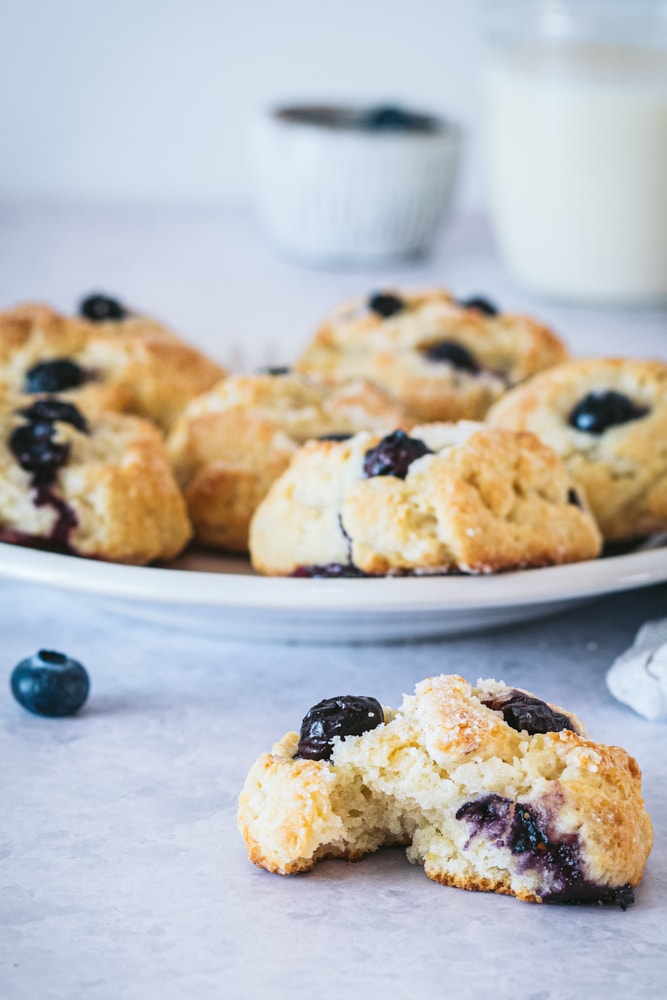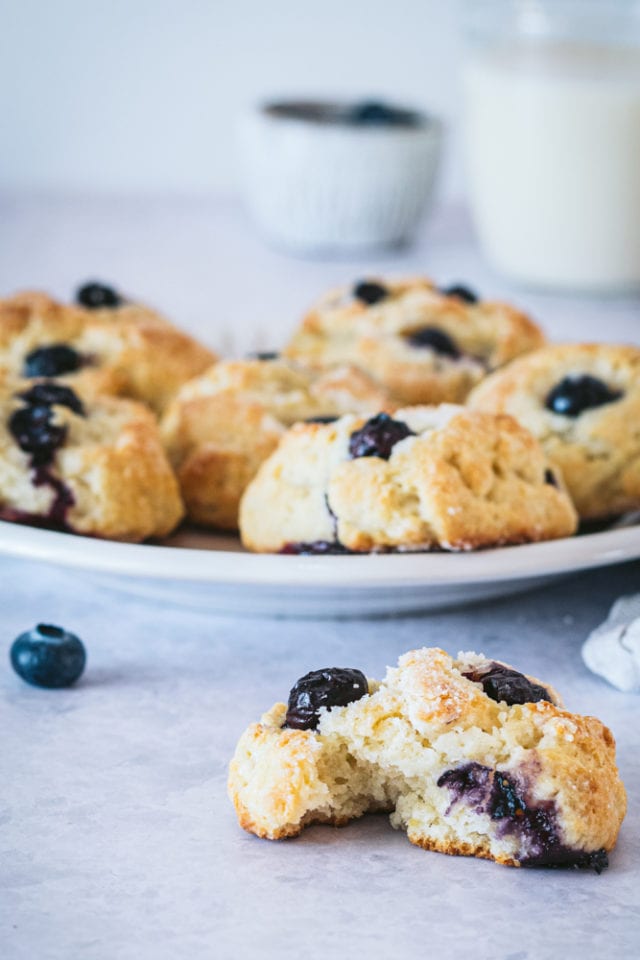 Blueberry Shortcake Cookies
I found my love of blueberries several years ago, and it's been a veritable blueberry baking frenzy since then. I look forward to blueberry season every year so I can do lots and lots of baking with them.
And one of my favorites that's a bit off the beaten blueberry path is this recipe for Blueberry Shortcake Cookies. It's not often you see fresh berries in a cookie, but that's what these beauties are all about.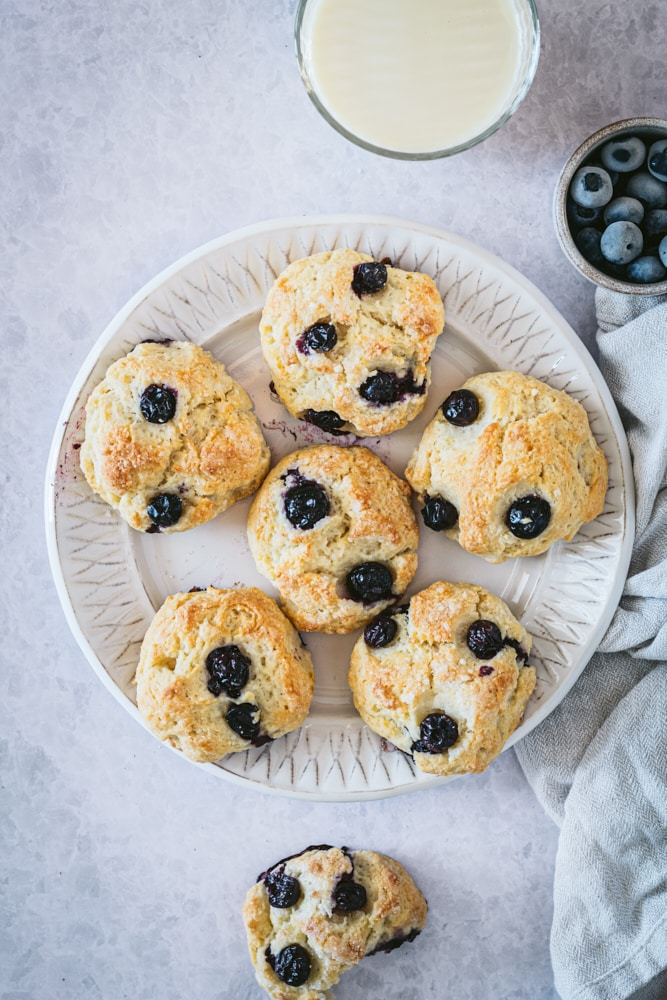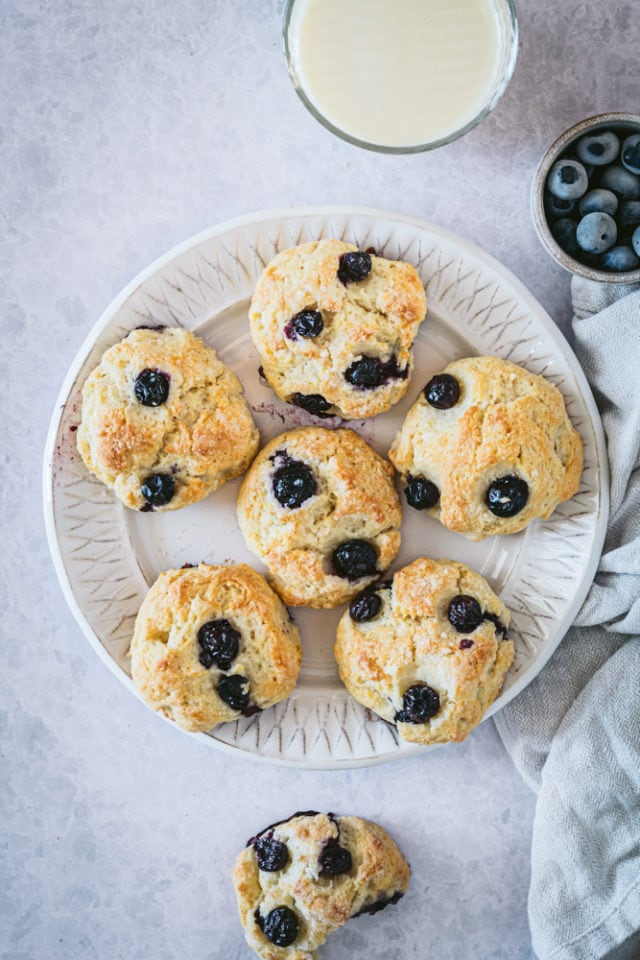 These cookies are a bit of a breakfast-dessert hybrid. They're almost biscuit-like or scone-like, yet they're sweet enough to work well for dessert. That's baking versatility at its finest!

The addition of yogurt adds a nice flavor and helps make these Blueberry Shortcake Cookies tender and moist. I opted for vanilla yogurt, as that's what I usually have in my refrigerator. Feel free to use plain yogurt or up the flavor ante with a flavored yogurt like lemon or blueberry.
Tips for Success
Measure accurately. Use a kitchen scale for weight measurements if possible. Otherwise, use the spoon and sweep method. This type of dough is not very forgiving of inaccurate measurements, especially with the flour.
Use fresh or frozen blueberries. I prefer fresh when possible, but frozen will also work. Frozen berries are more likely to bleed their color into the cookies. You can mitigate this by rinsing and drying the frozen berries thoroughly.
Mix the dough well. Cutting the butter into the dough is what gives these cookies their wonderful texture. I prefer to use a pastry blender, but you can also use a fork, two knives, or even just your hands. If you take the latter route, be sure your hands aren't too warm so that you don't melt the butter.
Use a scoop to portion the dough. If you have a 3-tablespoon scoop, use it here to make portioning quick and easy. You'll also help ensure that the cookies are all the same size so that they bake evenly.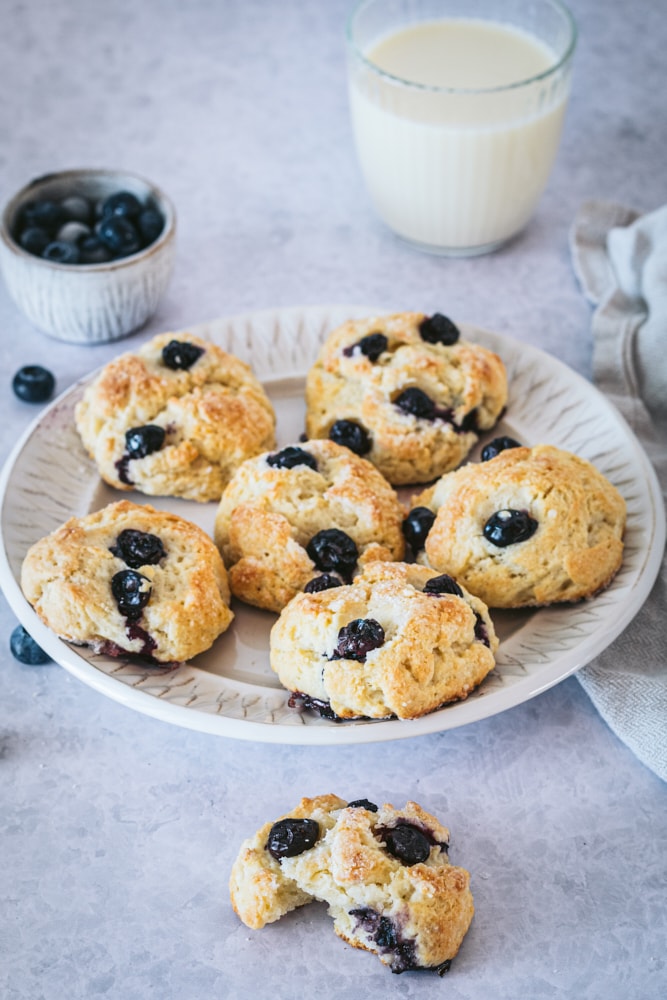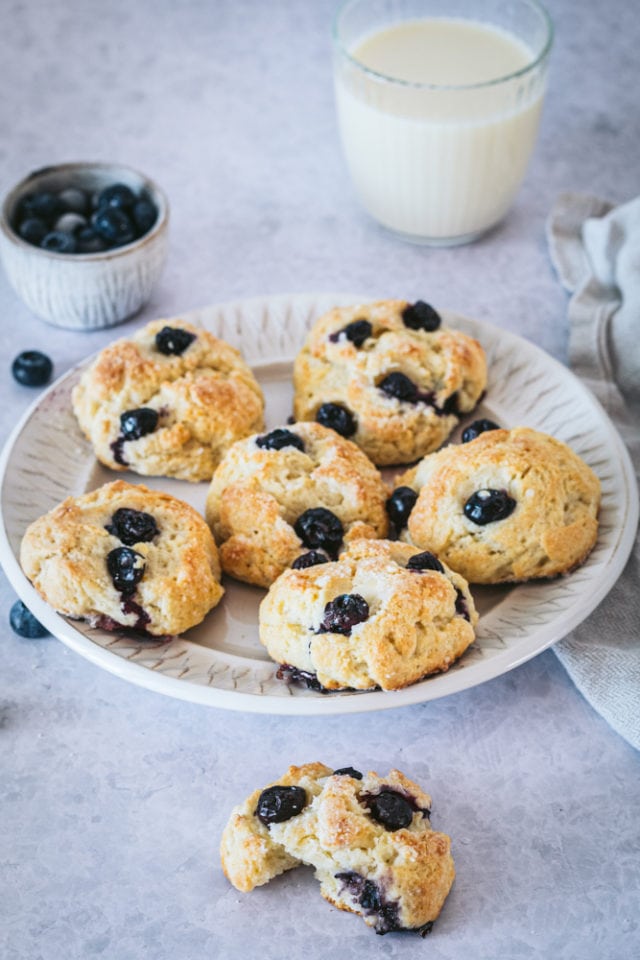 While I love classic blueberry desserts like pies, crumbles, and muffins, I always get really excited about these Blueberry Shortcake Cookies. The flavor and texture are both really lovely. And they're different enough from the usual blueberry fare to be a good choice for those times when you want to try something new.
Find more cookie recipes in the Recipe Index.
More Blueberry Desserts