No-Churn Chocolate Peanut Butter Swirl Ice Cream celebrates a favorite flavor pair in an easy-to-make ice cream!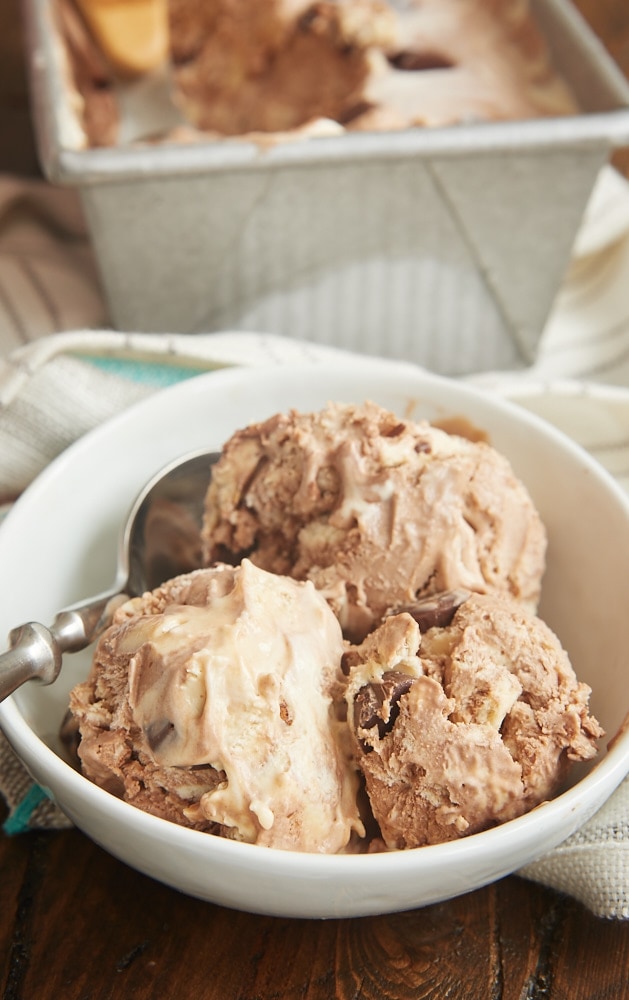 Chocolate Peanut Butter Swirl Ice Cream
Chocolate and peanut butter are an enduring favorite flavor pair for me and for many of you, I'm sure. It's certainly one of my go-to flavor combinations when I'm in the mood for something sweet.
Add that to my abiding affection for no-churn ice cream and my determination to make it more frequently, it seems obvious that I'd feel inspired to put it all together and make this No-Churn Chocolate Peanut Butter Swirl Ice Cream!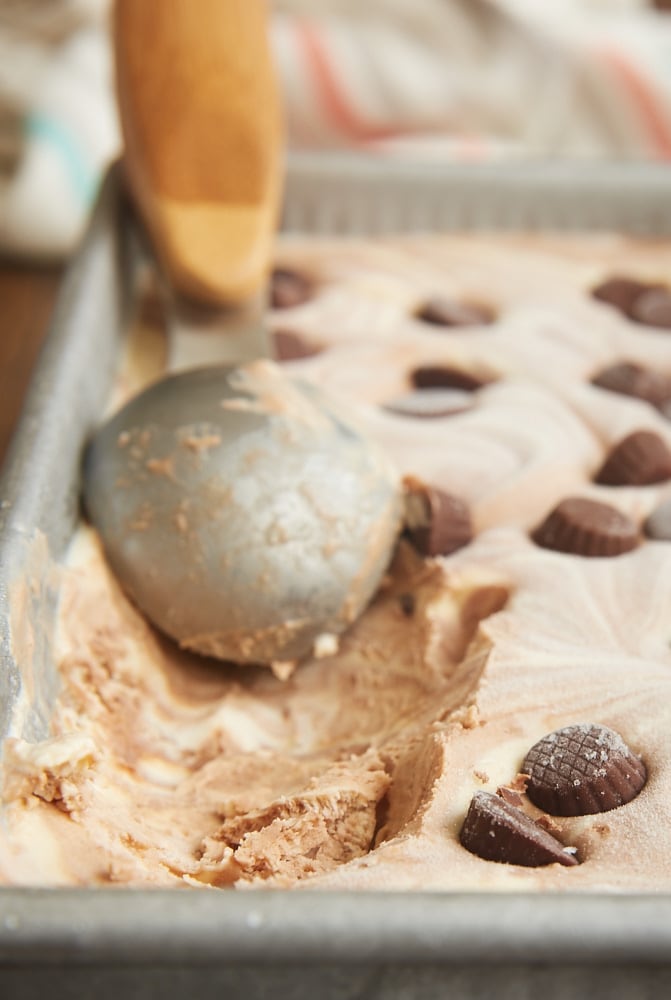 I have a bit of a confession. As much as I adore all things chocolate, I generally don't care for chocolate ice cream. The flavor is just usually not what I want it to be. The chocolate ice cream in this swirl, however, is fantastic. With all the chocolate flavor coming from a good cocoa powder, it has such a lovely chocolate flavor.
The peanut butter ice cream portion of this swirl is excellent, as well. It's subtle on the peanut butter flavor, and that complements its chocolate counterpart perfectly. And with it all swirled together, you'll get plenty of both flavors in each bite.
Before I started working on BoB full time, I had co-workers who would stash peanut butter cups in the break room freezer for an afternoon sweet treat. I somehow never jumped on that bandwagon, but the thought of that is what led me to add peanut butter cups to this ice cream. I like to use the really small peanut butter cups so they're a bit more manageable mixed into the ice cream. If you use larger ones, I'd recommend chopping them into bite-size pieces.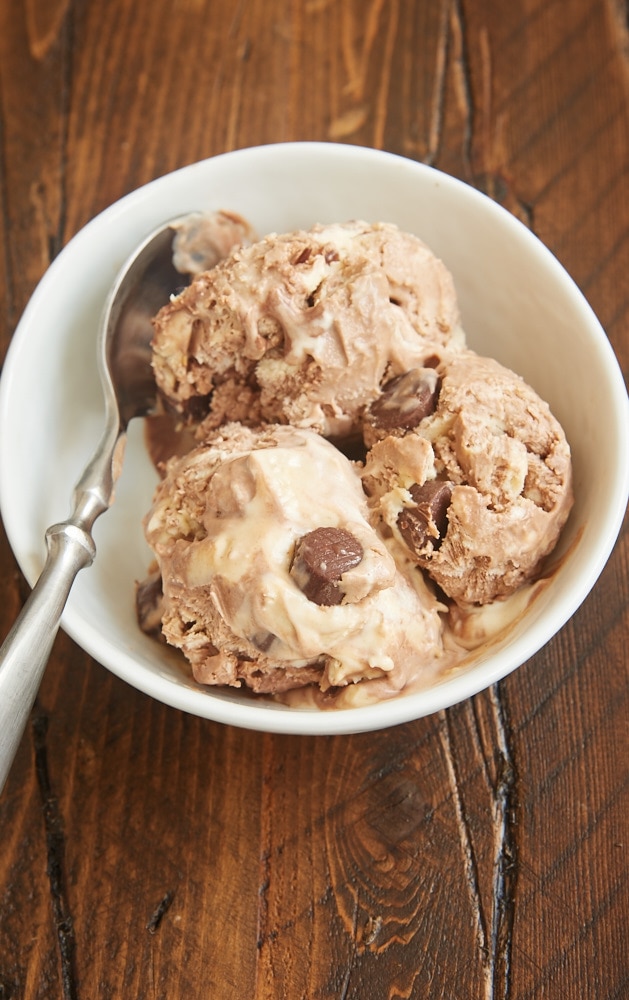 Tips for Success
Use good quality cocoa powder. You'll get the best flavor from a good cocoa powder.
Use natural peanut butter with caution. I've only made this ice cream with regular peanut butter, and I know that works well. I can't offer any firsthand experience for how a natural peanut butter will work. There are many variations among natural varieties, so making a general recommendation just isn't possible.
Need tips for whipping the cream? I've got some simple tips and tricks for you.
Any freezer-safe container will work. I like to use a loaf pan because the volume is just right and the size and shape make it easy to store in the freezer.
One of the beauties of no-churn ice cream is how easy it is to make. That's certainly true here, even with the extra step of making two flavors of ice cream. In the end, you'll need an extra mixing bowl, but it's still astounding that something this good can be so easy to make.
Of all the ice creams I've made, this may very well be my favorite, and that's saying a lot. It just has so many good things going for it, from the flavor to the ease of preparation to all those little frozen peanut butter cups. This one is destined to have dedicated space in my freezer for batch after batch!
Find more no-bake treats in the Recipe Index.
More No-Churn Ice Cream Recipes