Butter Pecan Cheesecake is filled with buttery, toasty pecans for a dessert that's completely crave-worthy!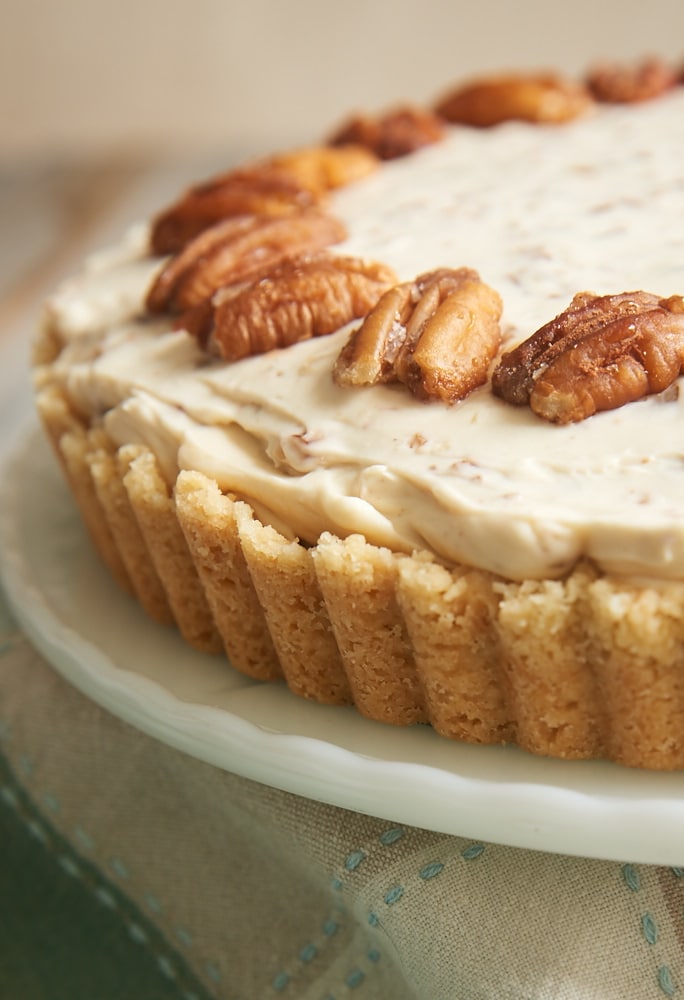 It's not the most interesting choice, but butter pecan is my favorite flavor of ice cream. That's been the case since I was a child. Truth be told, I'm not likely to pass up any dessert labeled as butter pecan.
A while back I shared with you one of my favorite ways to toast pecans. It involves butter and sugar (and sometimes a bit of cinnamon). With minimal effort, you'll get a batch of toasty, sweet, caramel-y pecans. They're perfect for a sweet snack, but I also love to think of ways to use them in baking. (Helloooo, cookies!)
And now I've added them to one of my absolute favorite things – cheesecake!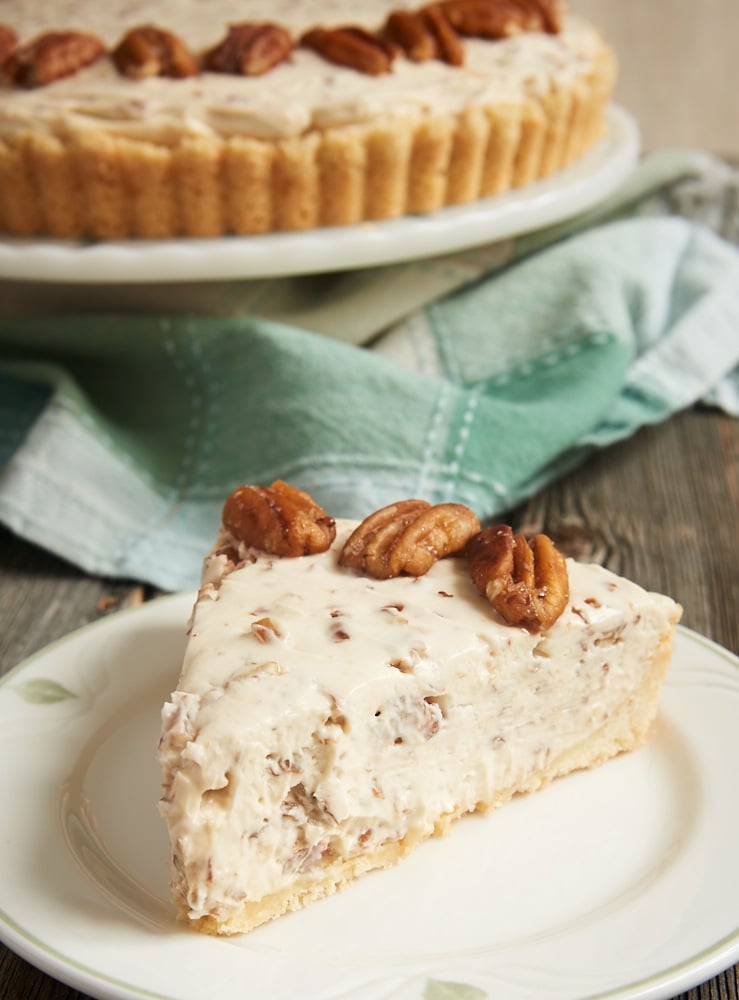 The no-bake filling is a simple combination of cream cheese, sugar, vanilla, and whipped cream. Perfectly delicious all on its own. But! Then a whole bunch of those buttery, toasty pecans get stirred into the filling to give it a fantastic nutty twist.
I paired that luscious filling with a basic shortbread crust. If you like, try a cookie crust instead. The classic graham cracker crust is always a good choice. Or try a cookie crust made from Pecan Sandies, vanilla wafers, or another of your favorite store-bought cookies.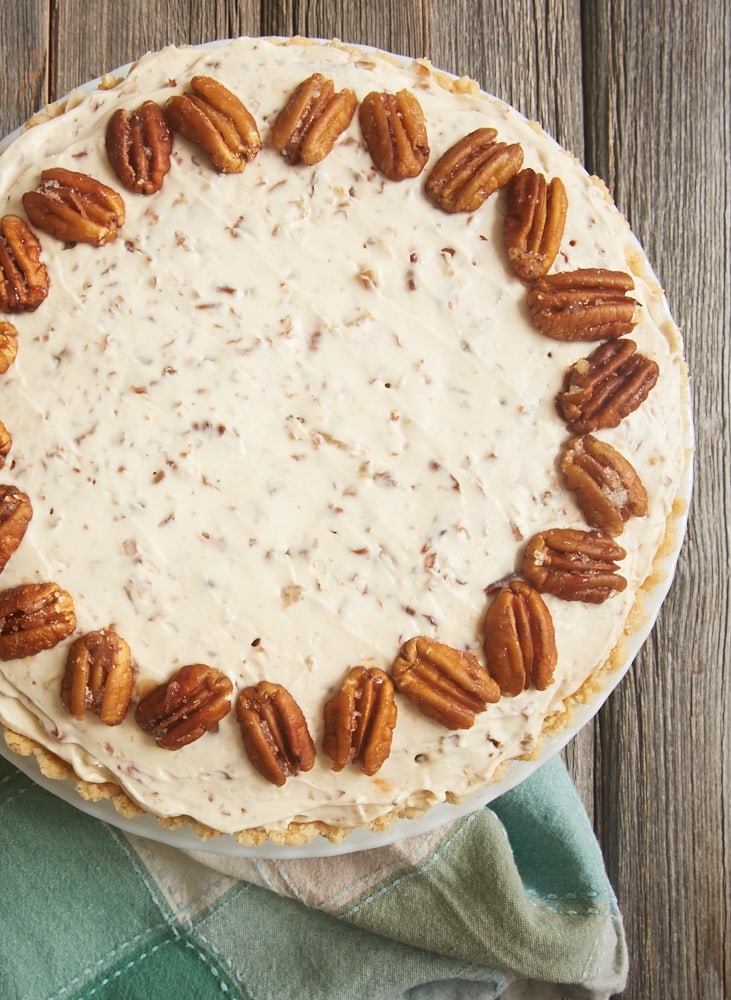 The flavor of this cheesecake is remarkably reminiscent of butter pecan ice cream. If we share a mutual adoration of that wonderful ice cream, then this may very well become your favorite cheesecake. It's like a wonderful mashup of that ice cream and cheesecake. And I have to say that I am 100% okay with that.
Find more cheesecake recipes in the Recipe Index.
Love butter pecan? Be sure to try these great recipes, too!