It's been a bit of an unofficial chilled dessert week here at BoB. There's been cheesecake, ice cream cake, and now an icebox pie. What can I say? Summer practically demands these kinds of desserts!
The no-bake filling is a sweet, creamy combination of white chocolate and cream cheese. Add to that a swirl of fresh raspberries, put it all in a vanilla wafer crust, and you've got a sure crowd-pleaser for your summer gatherings.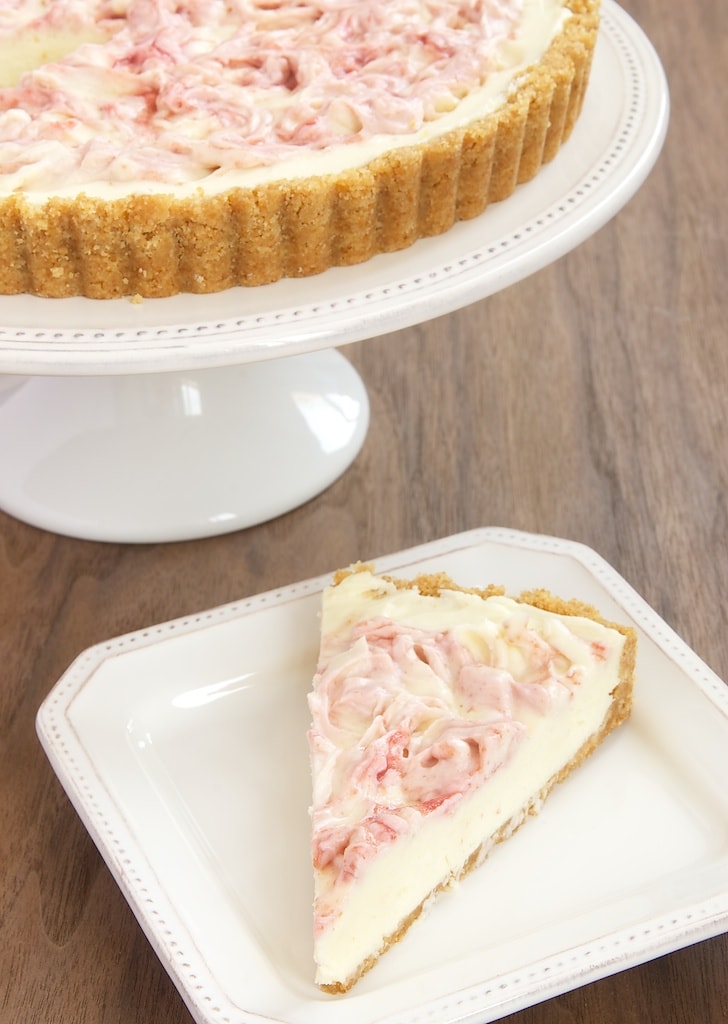 This is the kind of recipe I call "low-bake." It's so close to being no-bake, but it's not quite there. The filling doesn't require baking, but the crust will benefit from a short oven stint.
I went with what I call a "rustic swirl" of raspberries for the pie. It makes for a bumpy, swirly top that I really love. If you're not up for the swirling, you can just add the raspberry purée to the filling and mix it all together for a pretty pink pie.
This recipe was originally developed in my continuing collaboration with Go Bold with Butter, where I am a paid contributor.