July 31, 2014
Raspberry-White Chocolate Icebox Pie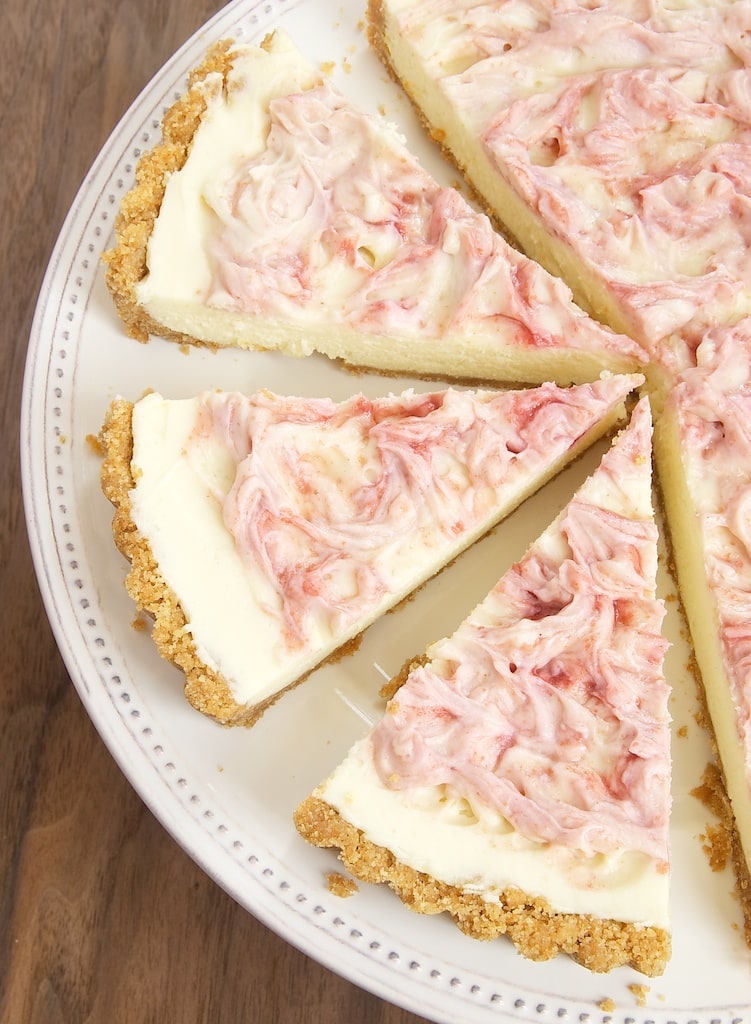 It's been a bit of an unofficial chilled dessert week here at BoB. There's been cheesecake, ice cream cake, and now an icebox pie. What can I say? Summer practically demands these kinds of desserts!
The no-bake filling is a sweet, creamy combination of white chocolate and cream cheese. Add to that a swirl of fresh raspberries, put it all in a vanilla wafer crust, and you've got a sure crowd-pleaser for your summer gatherings.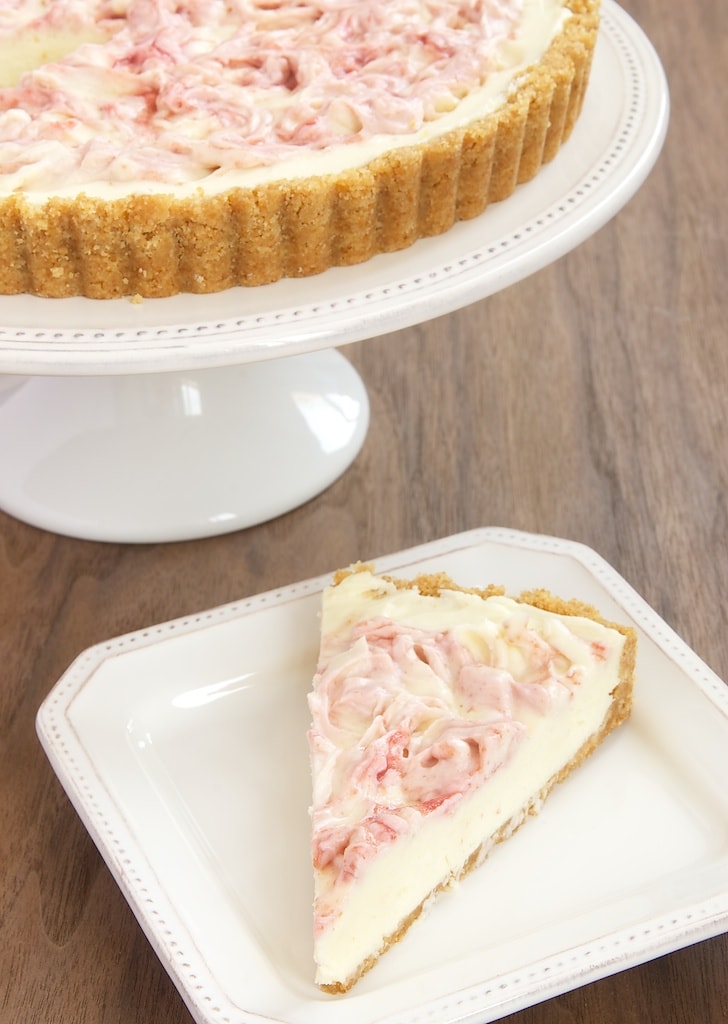 This is the kind of recipe I call "low-bake." It's so close to being no-bake, but it's not quite there. The filling doesn't require baking, but the crust will benefit from a short oven stint.
I went with what I call a "rustic swirl" of raspberries for the pie. It makes for a bumpy, swirly top that I really love. If you're not up for the swirling, you can just add the raspberry purée to the filling and mix it all together for a pretty pink pie.
Raspberry-White Chocolate Icebox Pie
Yield: 8 to 10 servings
Prep Time:25 minutes
Cook Time:15 minutes
This sweet, fruity, cool dessert is full of white chocolate and fresh raspberries!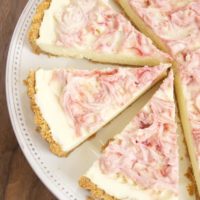 Ingredients:
For the crust:
7 ounces vanilla wafers, finely crushed
5 tablespoons unsalted butter, melted
For the filling:
6 ounces white chocolate
8 ounces cream cheese, softened
1/3 cup granulated sugar
1/2 teaspoon vanilla extract
1 cup heavy cream
3 ounces raspberries, rinsed and dried
Directions:
To make the crust:
Preheat oven to 350°F. Lightly grease a 9-inch tart or pie pan.
Combine the crushed vanilla wafers and butter until thoroughly combined. Press mixture into the bottom and up the sides of prepared pan.
Bake 12 to 15 minutes, or until the crust is lightly browned and dry.
Set the crust aside to cool.
To make the filling:
Place the white chocolate in a microwave-safe bowl. Heat at half-power in microwave in 30-second increments, until the chocolate melts when stirred. Set aside to cool.
Using an electric mixer on medium speed, beat the cream cheese, cooled chocolate, sugar, and vanilla until smooth and creamy.
Place the cream in a large, cold mixing bowl. Using an electric mixer with a whisk attachment, beat at medium-high speed until the cream forms soft peaks.
Gently fold the whipped cream into the white chocolate mixture.
Transfer the mixture to the cooled pie crust and spread evenly.
Place the raspberries in a blender or food processor. Process until pureed.
Use a small spoon to drop the raspberries over the top of the pie filling. Use a thin knife to swirl the raspberries into the filling.
Refrigerate the pie for at least 2 hours before serving.
This recipe was originally developed in my continuing collaboration with Go Bold with Butter, where I am a paid contributor.