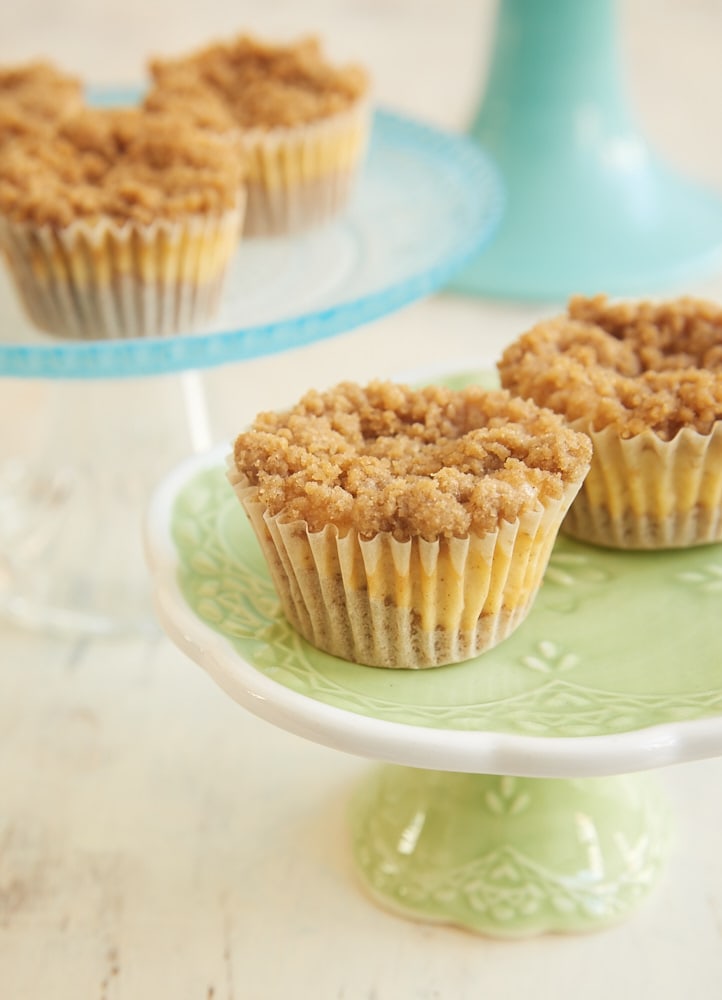 Cinnamon is very likely the most used spice in my spice drawer. Whether I'm using it as the predominant flavor or as a nice complement to other flavors, I find myself reaching for it again and again.
It takes center flavor stage in these Mini Cinnamon Crumb Cheesecakes. There's plenty of cinnamon in both the cheesecake and the crumb topping to give these little treats a wonderful taste that's tough to resist.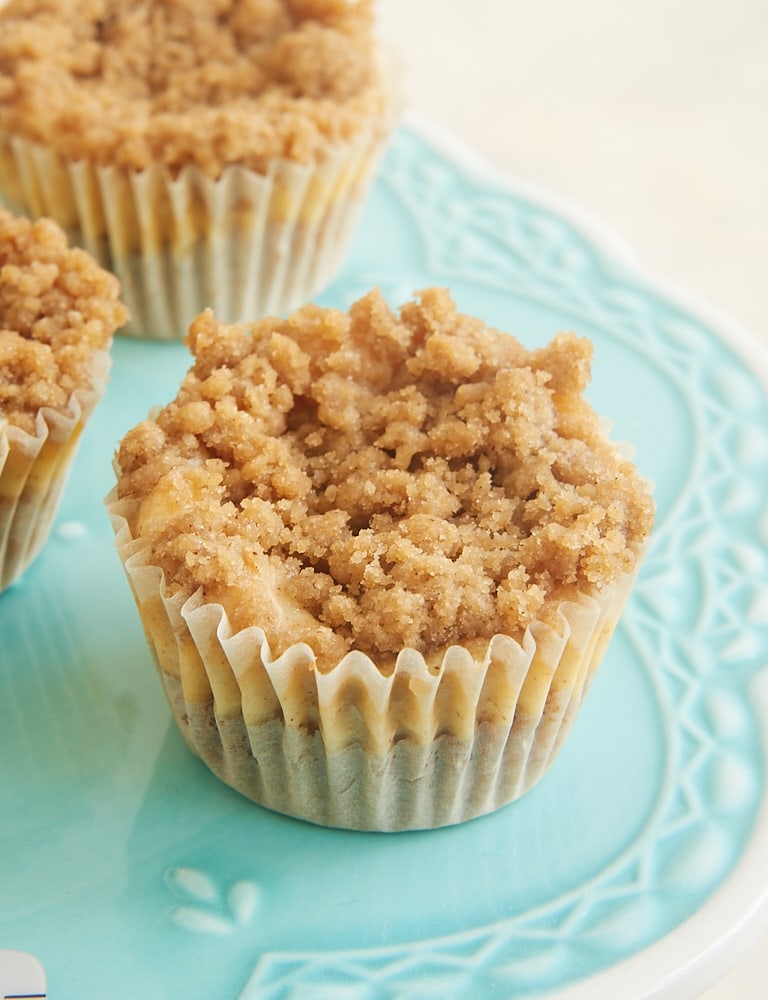 These little cheesecakes are perfectly delicious all on their own. But that crumb topping really makes them something special. I'm a sucker for crumb toppings anyway, but there's something so perfectly magical that happens when you add it to these cheesecakes. The flavor, the texture, the spice… It's the whole package!
Speaking of that crumb topping, there's plenty of it here. I tend to like lots of crumb, but feel free to dial it back if you like. When topping off the cheesecakes with the crumb topping, I recommend gently pressing it into the cheesecake batter just a bit. Don't press so hard that the crumb disappears into the batter, but just apply enough light pressure to help the topping hold on a bit better.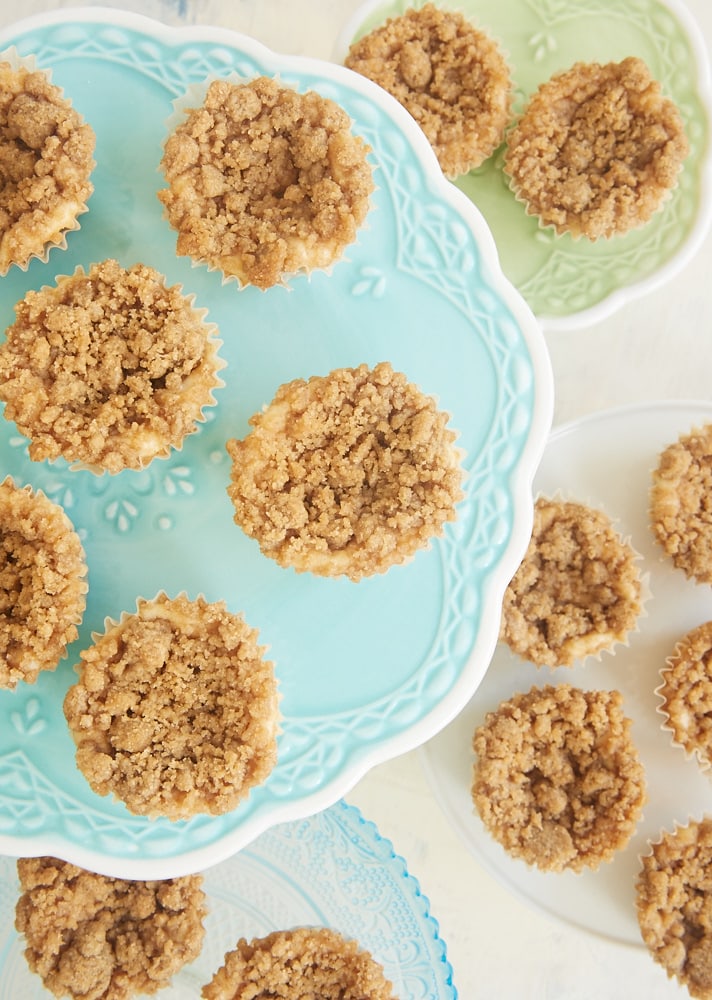 For some variety, it's simple to swap out the graham cracker crumbs for another cookie crumb. Vanilla wafers, shortbread, pecan sandies, and more would all make a great crust companion for these cinnamon-y cheesecakes. If you want even more cinnamon flavor, try using cinnamon graham crackers.
I adore mini desserts like this for so many reasons. Their single serving size means no slicing and serving. If you're hosting a get-together, that makes things simpler for you and your guests. Also, the small size means that they bake far faster than a traditional cheesecake. Plus, they're adorable! So many wins!
Find more cheesecake recipes in the Recipe Index.
This post contains affiliate links. If you make a purchase through one of the links, I'll receive a
small commission at no additional cost to you.