These Butter Pecan Turtle Bars feature so many layers of rich, decadent deliciousness!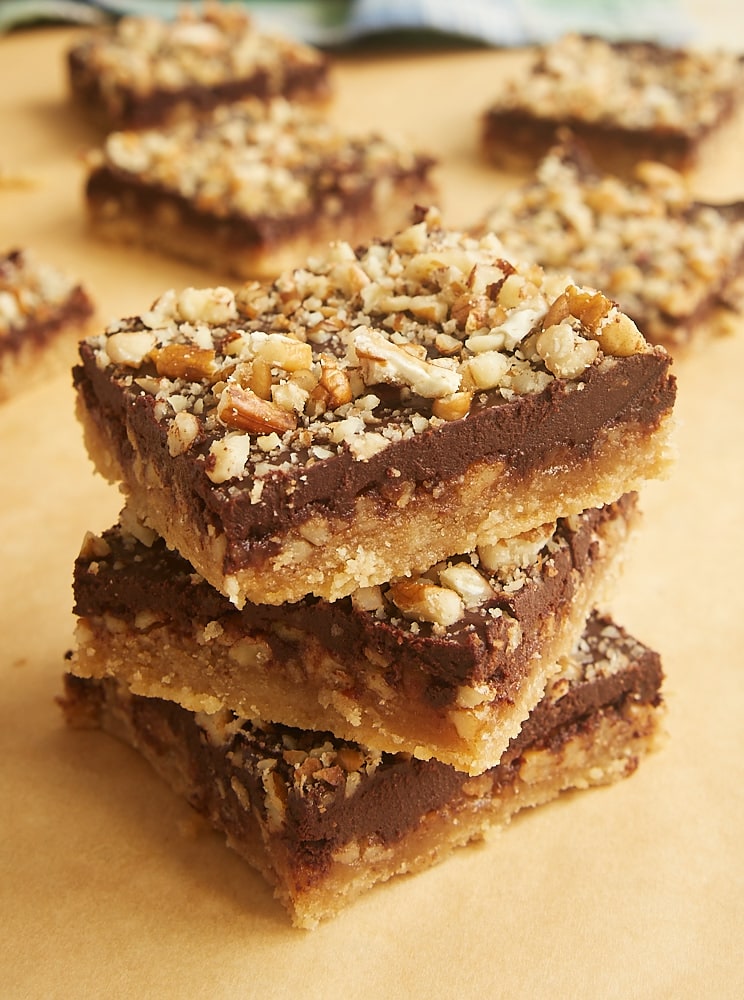 Butter Pecan Turtle Bars
Any dessert labeled turtle or butter pecan is irresistible in my book. Add the two together, and I don't stand a chance. That is evidenced by these rich and delicious Butter Pecan Turtle Bars!
These bars are a great quick and easy baking project. Even with a few different layers to make, they still are surprisingly fast to come together. And the best part, of course, is how amazingly delicious they are. If you're craving a sweet, nutty, gooey dessert, these are just the thing!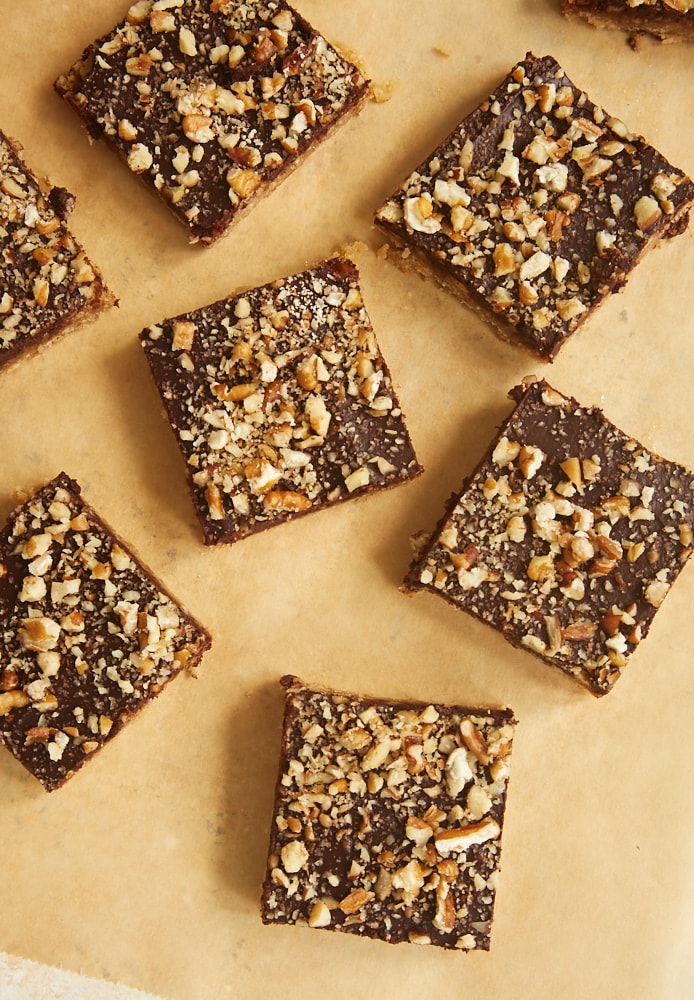 The foundation of these bars is a simple shortbread made with just a few ingredients. As with most shortbread recipes, you'll need to make sure that your ingredients are measured accurately. It's so easy to end up with too much flour, so be sure to review my tips for measuring flour if you need a refresher. Once mixed, the mixture will be fairly sandy, but it should hold together when it's pressed into the bottom of the baking pan.
There's a caramel-like layer on top of that shortbread and a good dose of pecans. It's a simple filling that will only take you a few minutes to make. Be warned that you won't end up with a thick layer of caramel. But there's plenty if you take your time and pour it evenly over the crust. Keeping it thin gives you the caramel flavor without it turning into a tough layer that's difficult to eat.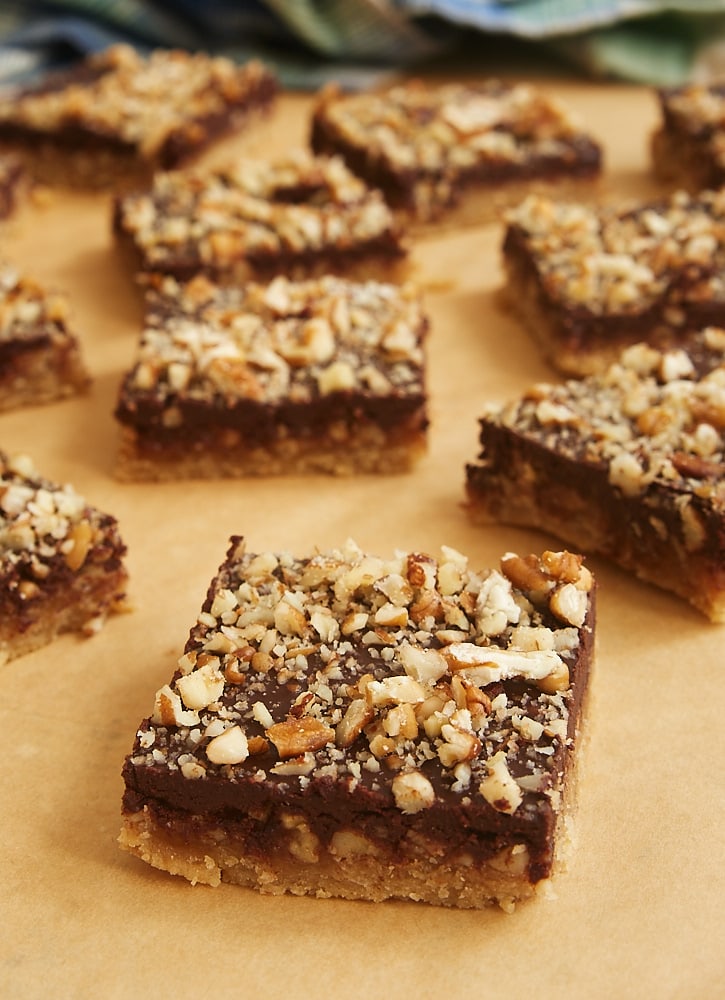 For the topping, I like to go with my go-to ganache topping. It is easy to make and complements the layers underneath it perfectly. I prefer to add just a bit of corn syrup to the ganache to make it sturdier, but you can certainly omit it if you like.
With all these layers and flavors, you've probably guessed that these bars are deliciously rich. The ones you see here were cut into 2-inch square bars, which will yield 24 bars. I've also cut them into smaller bars for when you just want a couple of sweet bites.
I've been making these bars for years, and they are always a big hit. If you love all things butter pecan and turtle like I do, then you're going to adore these Butter Pecan Turtle Bars!
Find more bar recipes in the Recipe Index.
Video Tutorial: Butter Pecan Turtle Bars