This wonderfully delicious No-Bake Raspberry Cheesecake is a breeze to make with raspberry preserves. A no-fuss winner!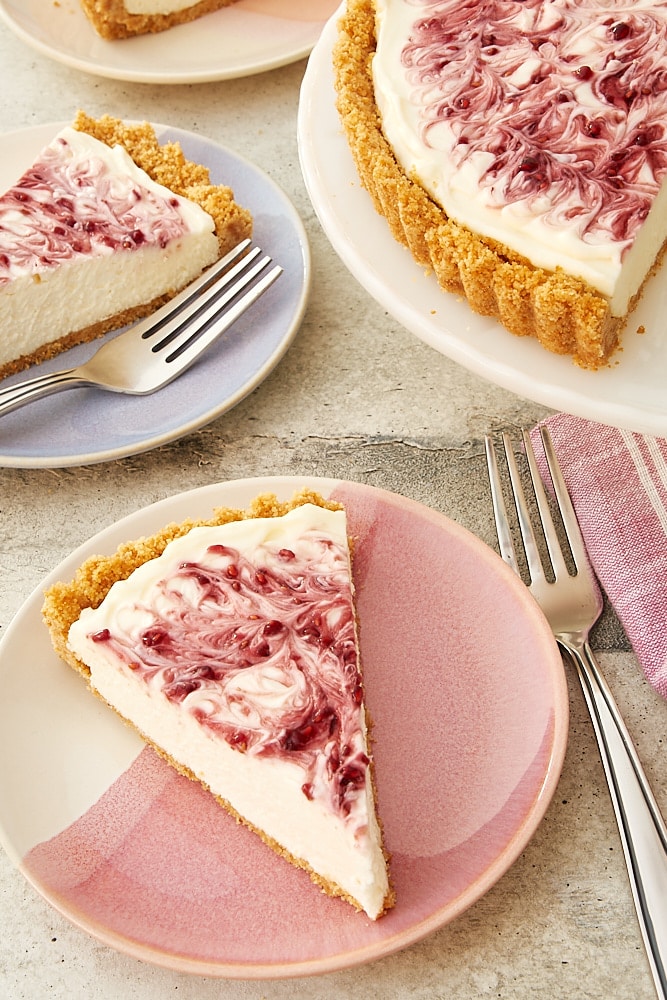 I use warmer days as an excuse to make more no-bake cheesecakes. Although, to be perfectly honest, I don't need warmer weather to justify a near-constant craving for those cool, creamy desserts.
This No-Bake Raspberry Cheesecake was born from a desire to make dessert from things I already had in my kitchen. Granted, I probably keep more baking ingredients on-hand than the average person, but if you bake frequently and believe your refrigerator is not complete without cream cheese and at least a few varieties of preserves, then you are very likely ready to start whipping up this cheesecake.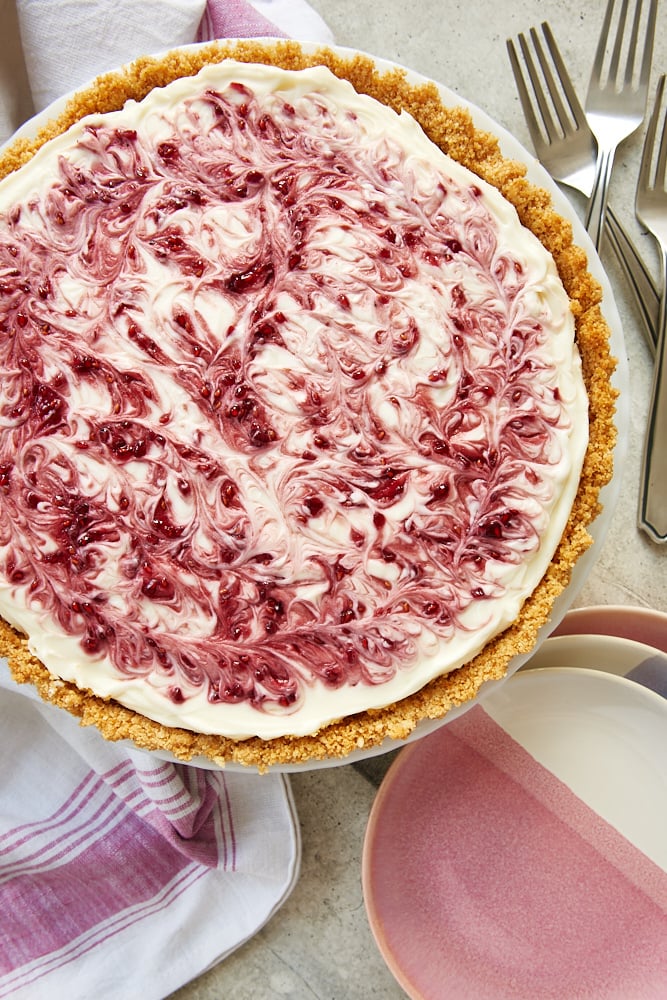 You know how I love to use preserves in baking, and this cheesecake is an excellent use of them. Once the filling is made, just dot the top with small dollops of preserves, and then use something small like a toothpick to swirl them into the filling. As much as I love the flavor here, don't limit this recipe to raspberry preserves. Use whatever kind you like to suit your tastes.
You can also use any type of crunchy cookie for the crust. I like vanilla wafers or graham crackers in this recipe, but try shortbread or lemon or some other variety that sounds like a good flavor pair with your choice of preserves. And if you need some tips, be sure to read How to Make a Cookie Crumb Crust.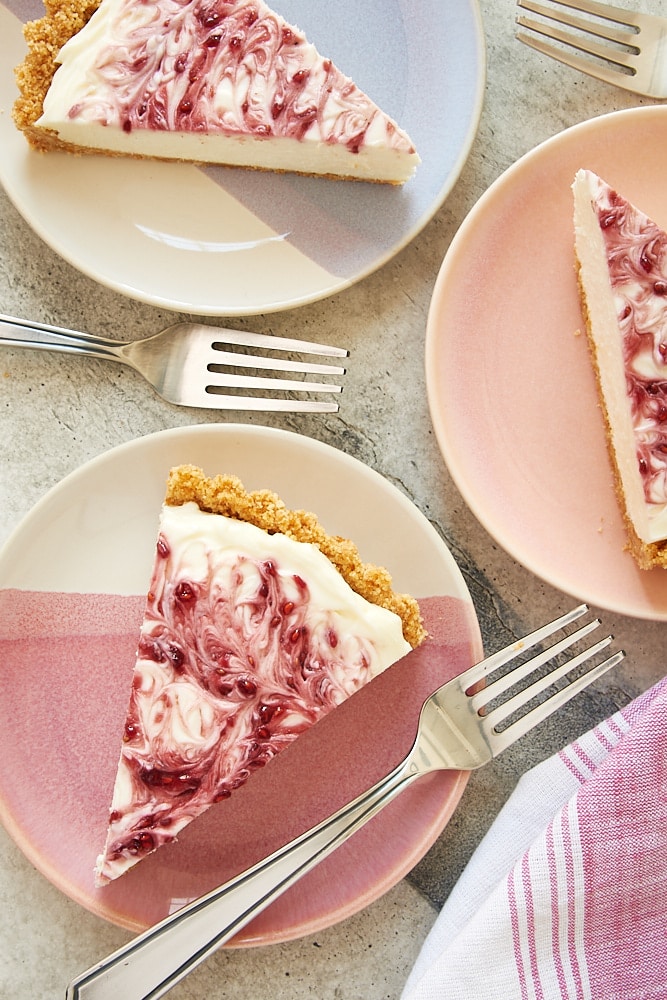 This cheesecake is made in a 9-inch pie pan or tart pan. Either is perfectly fine, but I like to use a tart pan with a removable bottom. I not only prefer the appearance but I also like the simplicity of removing the entire cheesecake from the pan for serving and slicing. It makes things much easier and neater.
If you're looking for an easy, no-fuss dessert that's sure to please, you've found it in this No-Bake Raspberry Cheesecake. I think you'll love its simple preparation every bit as much as its amazing flavor!
Find more cheesecake recipes in the Recipe Index.
More No-Bake Cheesecake Recipes