January 27, 2012
Butter Pecan Shortbread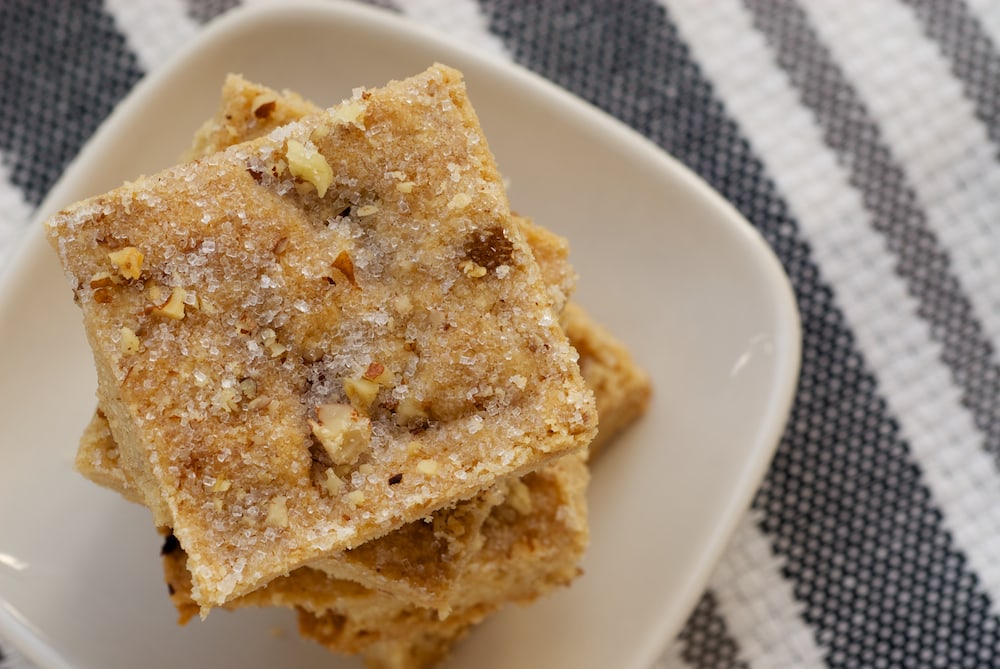 Shortbread is one of the simple joys of the baking world. Usually, there are just a handful of ingredients. The effort is minimal. And, the simple flavors are just right.
Of course, throw some pecans into something, and I'm definitely on board. So, with those few ingredients and very little time, I had this shortbread in the oven. My kitchen was filled with the delightful aroma of buttery cookies and toasted pecans.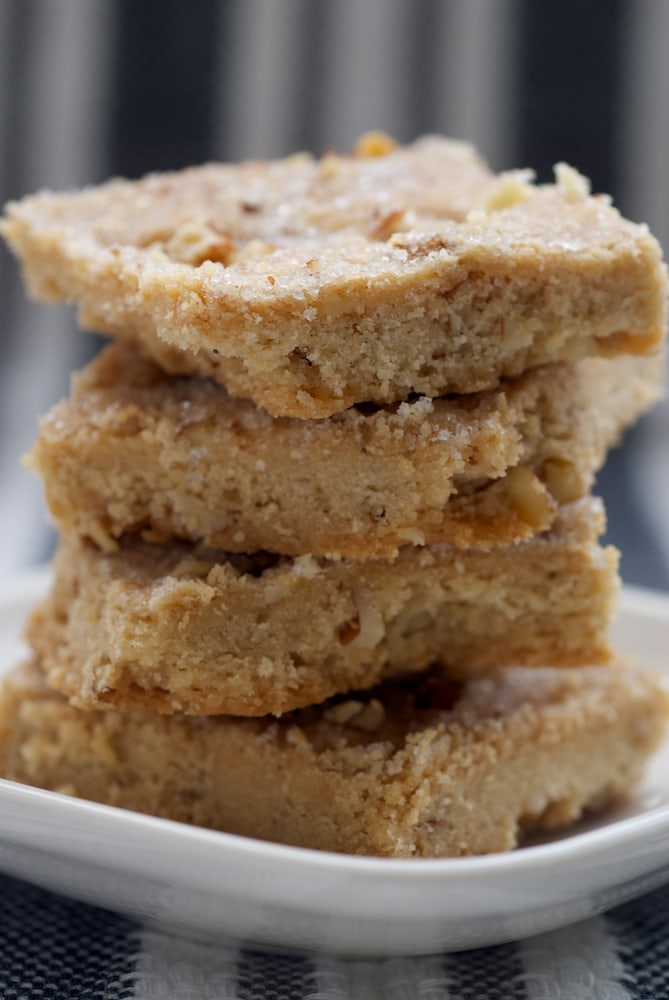 The top of this shortbread is sprinkled with coarse sugar to give it that little sparkle. It really helps dress up a simple baked good. If you don't have coarse sugar or sanding sugar, you can certainly use regular granulated sugar. It might not have the same aesthetic appeal, but it will still add that extra sweetness.
Visit the Recipe Index for more pecan recipes!
Butter Pecan Shortbread
Yield: 30 bars
Prep Time:20 minutes
Cook Time:25 minutes
Butter Pecan Shortbread are deliciously sweet and nutty!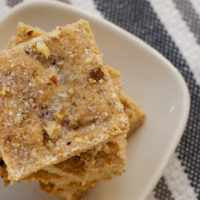 Ingredients:
1/2 cup unsalted butter, softened
1/3 cup firmly packed light or dark brown sugar
1/2 teaspoon vanilla extract
1 & 1/4 cups all-purpose flour
1/4 cup + 1 tablespoon chopped pecans, divided
2-3 teaspoons coarse sugar (may substitute granulated sugar)
Directions:
Preheat oven to 350°F. Line an 8-inch square baking pan with foil, leaving an overhang on 2 sides.
Using an electric mixer at medium speed, beat the butter and brown sugar until creamy. Add the vanilla and mix well.
Reduce mixer speed to low and gradually add the flour, beating until well-mixed. Stir in 1/4 cup pecans. The mixture will be crumbly.
Press the dough into the bottom of the prepared pan. Sprinkle the top with 1 tablespoon pecans and coarse sugar.
Bake until the edges are lightly browned, about 25 minutes. Cool in the pan for 10 minutes. Using the foil, lift the shortbread out of pan. Cut into bars.