Butter Pecan Shortbread is a wonderfully simple yet so, so delicious recipe. With a short list of ingredients and a quick prep time, these are sure to be among your favorite quick and easy treats!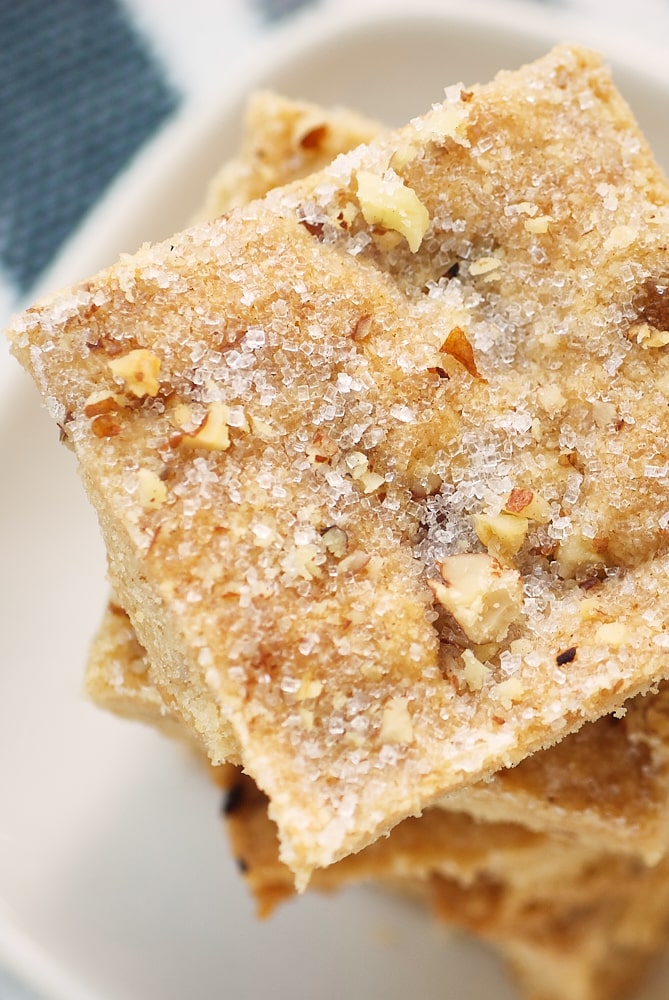 Shortbread is one of the simple joys of the baking world. Usually, there are just a handful of ingredients. The effort is minimal. And, the simple flavors are just right.
Of course, throw some pecans into something, and I'm definitely on board. So, with those few ingredients and very little time, I had this shortbread in the oven. My kitchen was filled with the delightful aroma of buttery cookies and toasted pecans.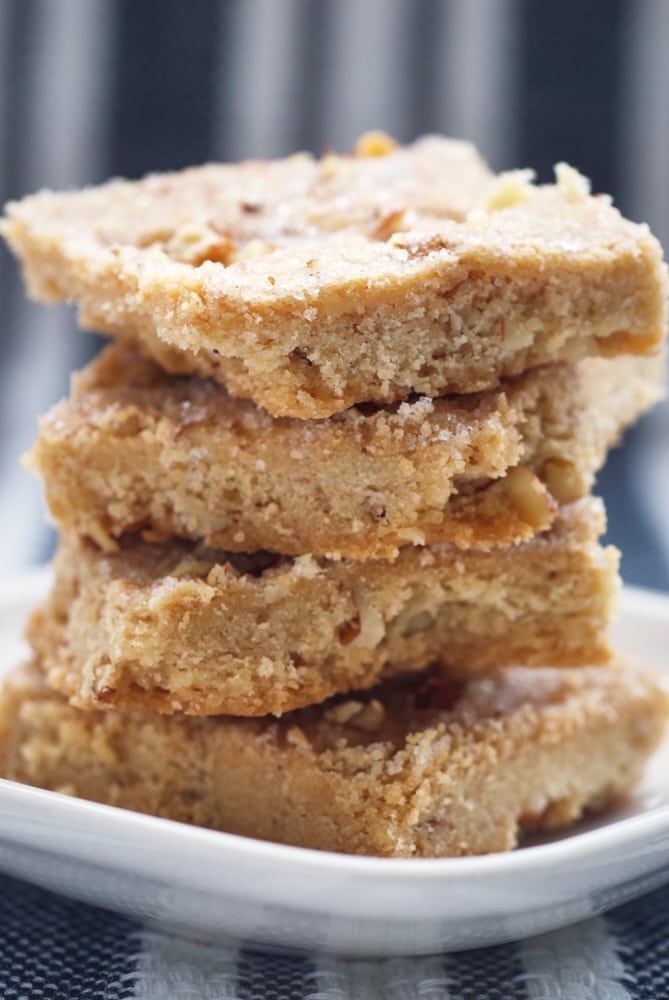 The top of this shortbread is sprinkled with coarse sugar to give it that little sparkle. It really helps dress up a simple baked good. If you don't have coarse sugar or sanding sugar, you can certainly use regular granulated sugar. It might not have the same aesthetic appeal, but it will still add that extra sweetness.
Having some great quick and easy recipes is such a must for bakers, and these Butter Pecan Shortbread are an excellent addition to that category. If you're a fan of all things butter pecan, you're going to love having these in your baking arsenal!
Visit the Recipe Index for more pecan recipes!