When I was in high school, I had a friend who would make the most delicious cinnamon-sugar pecans for an after-school treat for us. We all know how I love pecans and cinnamon, so you know I adore these.
Recently, I began thinking about those pecans and how very good they are. On a whim, I thought I would incorporate them into some baking. I wanted those sweet pecans to be the star, so I added them to a simple bar that would let them shine.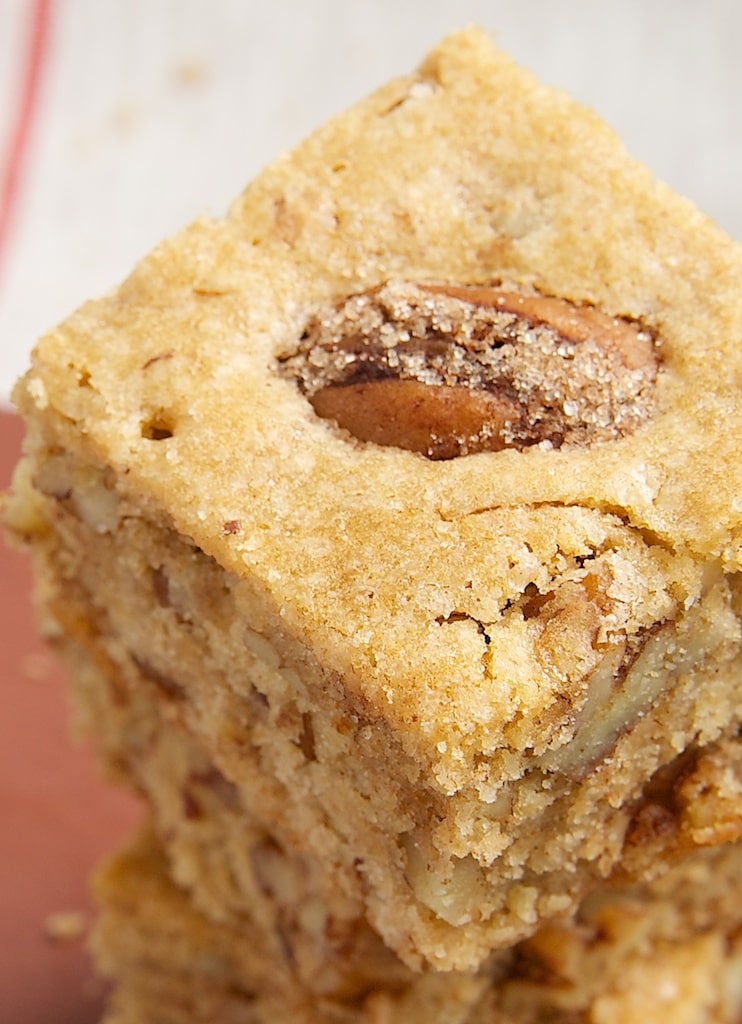 The bars themselves are very straightforward and streamlined. A little less sugar and no cinnamon, as you'll get plenty of both from the pecans.
The cinnamon-sugar pecans are very easy to make. You're going to want to eat some of them. That's not only permissible, it's encouraged. If you have a little less volume to add to the bars, they'll still be delicious. Or, just toss in a few extras when you're making them in anticipation of generous sampling.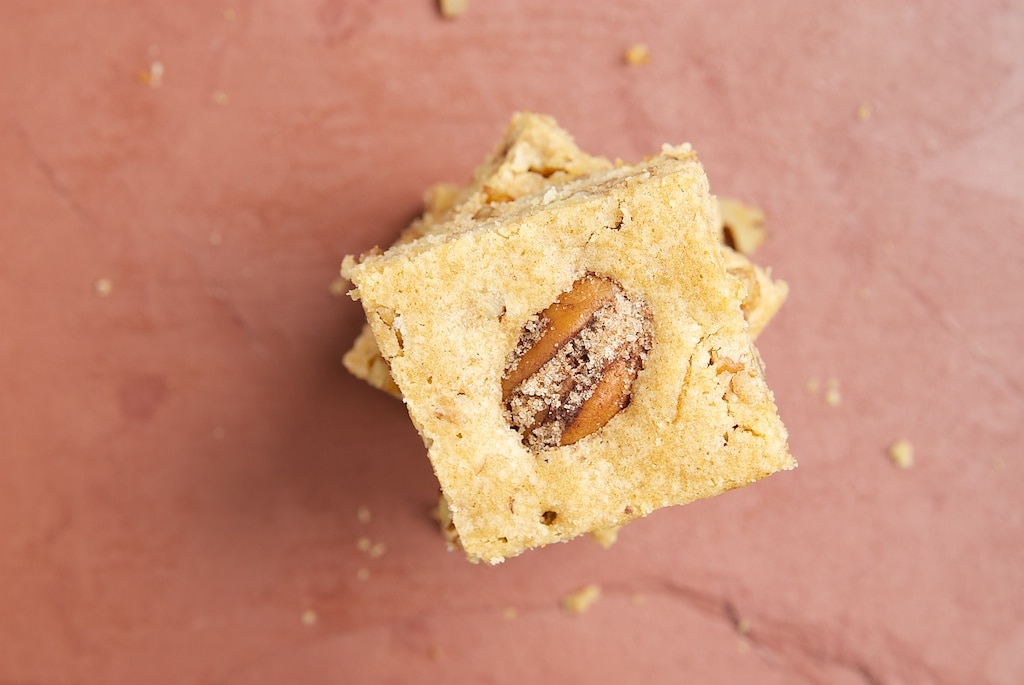 When the pecans cool off and are ready to be chopped, I recommend chopping them on a cutting board with a sharp knife. I routinely use a very handy nut chopper, but the manual method works better for these.
I try not to throw out these kinds of accolades very often, but I must say that these are one of my favorite bars. They're just sweet enough and bursting with cinnamon and pecans. To me, they work as an anytime treat, from morning to evening.
Visit the Recipe Index for more pecan recipes!