March 3, 2016
Blondie Pudding Trifles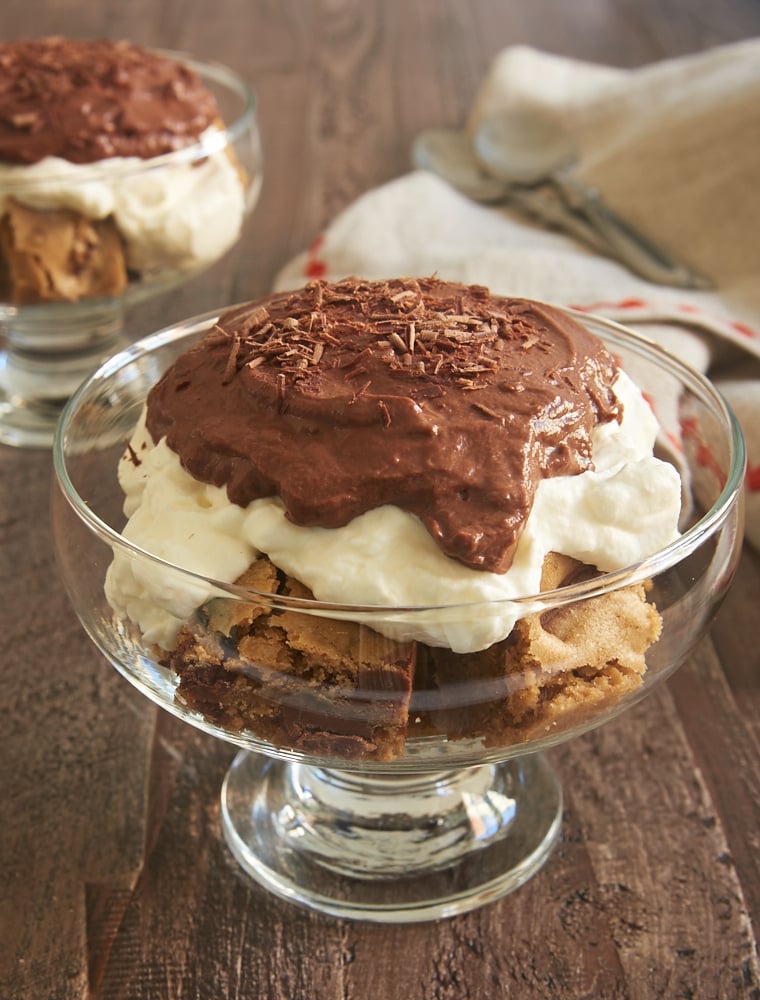 When I was a child, trifle desserts always seemed so impossibly fancy to me. All those layers! Of course, the truth is that they look much more difficult to make than they actually are. Sure, there are multiple components to be made, but assembling them is really quick and easy.
It's been ages since I made a trifle. Recently, however, I had some leftover blondies on my kitchen counter, and I could think of nothing I wanted to make more than a pretty, layered trifle!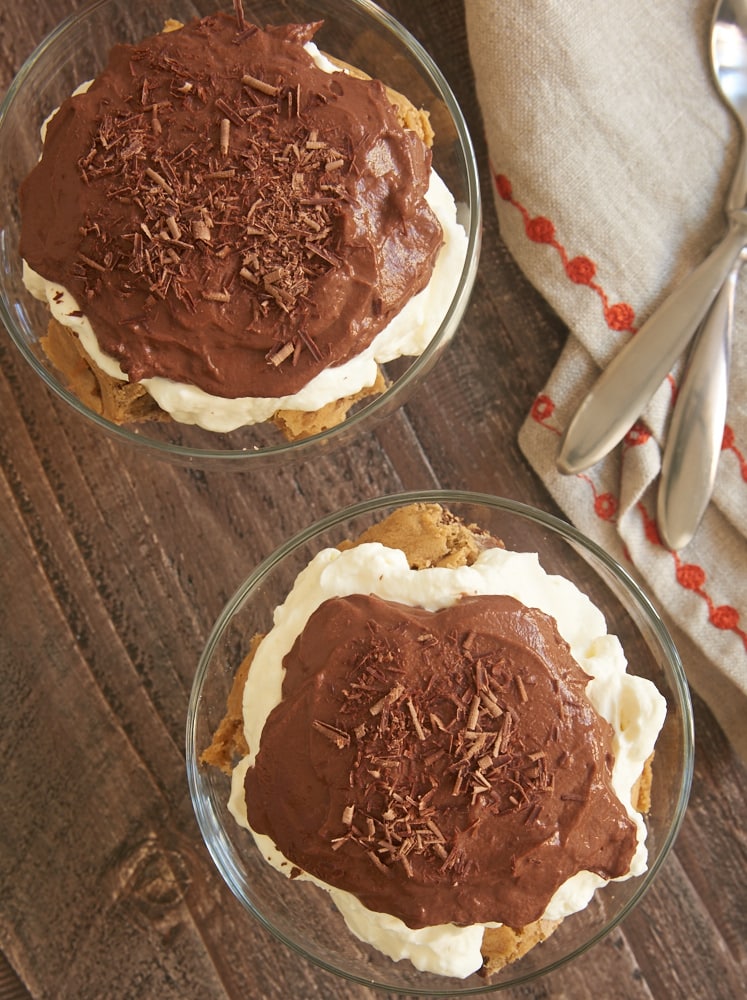 These beauties are a great way to bring new life to leftover blondies. In fact, they really work better with blondies that aren't freshly baked, as the other layers will help add some moisture back into them.
I used Double Chocolate Chunk Blondies as the base of these trifles, but you can use another variety or go a little different route with brownies.
Next comes a layer of sweetened whipped cream. Then that's topped with homemade chocolate pudding. And then toss on some chocolate shavings for good measure.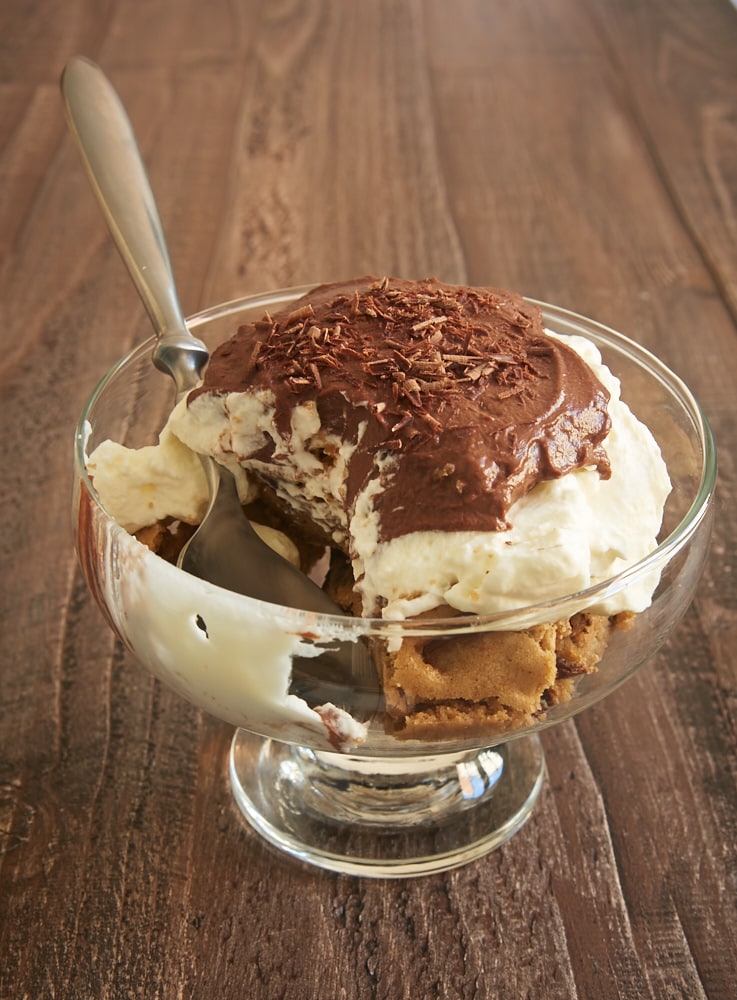 For even more variety, try butterscotch pudding or vanilla pudding. Change up the garnish as well with nuts, toasted coconut, or whatever else you have on-hand that will complement the other flavors.
If, like me, you're using up leftover blondies for these trifles, then making individual desserts is a great way to go. The specifics of this recipe are for making four individual trifles. If you've got an entire pan of blondies or just prefer to have one larger dessert for serving, then simply assemble the layers in a larger dish.
Feel free to alter the ratios of the layers, too. Maybe you'd like a second layer of blondies and whipped cream. Or perhaps you'd prefer to use a deeper dish with multiple layers of all the components. Have some fun putting together this luscious dessert, and then just dig in and enjoy!
Blondie Pudding Trifles
Yield: 4 trifles
Prep Time: 30 minutes*
Cook Time: 10 minutes*
Bring new life to leftover blondies with these fantastic Blondie Pudding Trifles!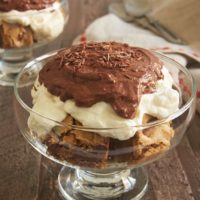 Ingredients:
Directions:
Cut the blondies into bite-sized cubes. Place the pieces in the bottoms of four 8 to 10 ounce dessert bowls.**
Top with whipped cream, spreading to cover the tops of the blondies.
Top with chilled chocolate pudding.
Sprinkle with chocolate shavings.
Serve immediately or chill until serving.
Notes:
*The prep and cook times assume you're using leftover blondies. They reflect the times for making the pudding, whipping the cream, and assembling the trifles.
**The bowls pictured here are 10 ounce dessert bowls from Crate and Barrel. Similar bowls can be found at Amazon.
This post contains affiliate links.