Brandied Cherry Trifles feature layers upon layer of delicious stuff. These are perfect for making ahead for a special meal!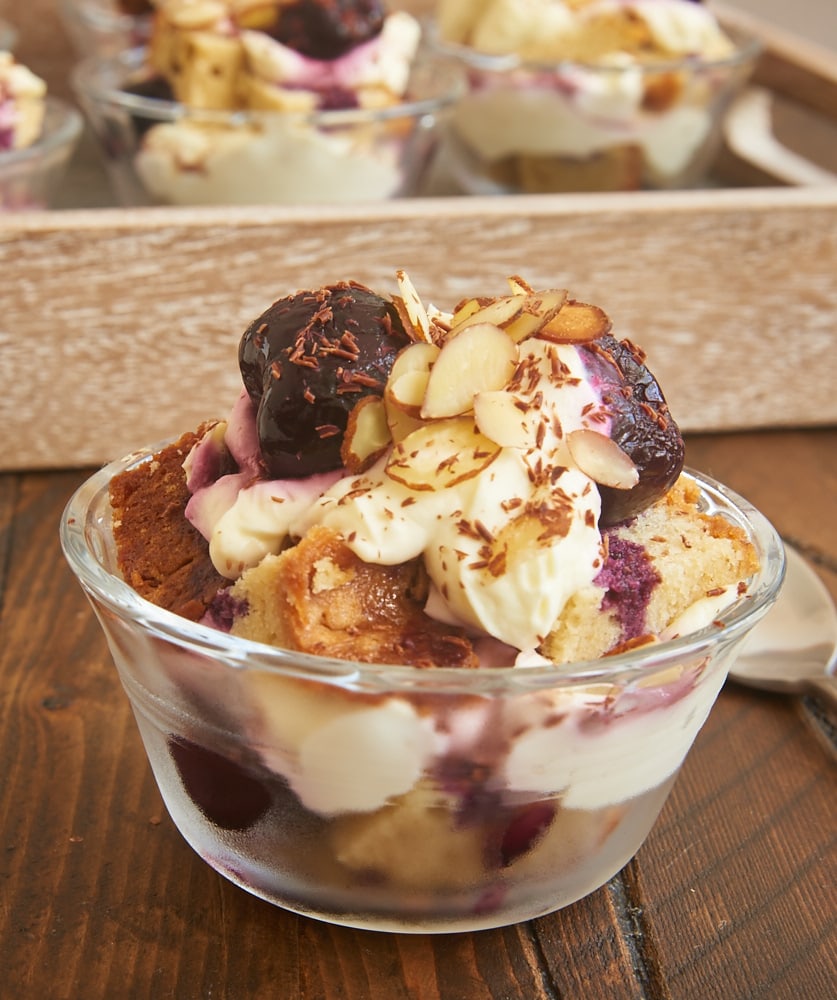 Please forgive me for being on a mini dessert kick. With mini pies and pudding cups showing up here recently, it seems I've got individual desserts running through my head. And now I'm sharing these mini Brandied Cherry Trifles.
I recently rediscovered a recipe for a cherry trifle that I'd saved ages ago. Pair that with the gorgeous cherries I'd just gotten, and these little guys were meant to be.
As is the case with most any trifle, these are made with several layers of good stuff. It starts with pound cake, followed by a fantastic creamy filling, simple brandied cherries, almonds, and chocolate. Are you sold yet?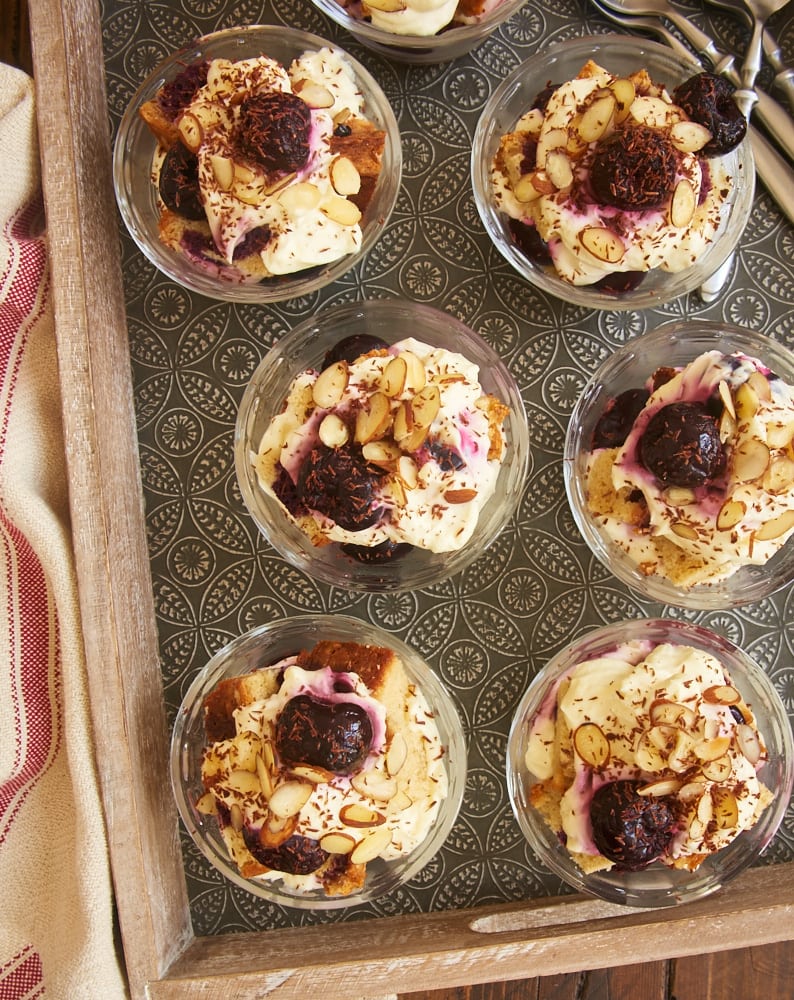 Here's the real talk of this recipe. I made a half recipe of one of my favorite pound cakes the day before I wanted to assemble the trifles. I am blessed with time to bake, but I know not everyone is. If you want to use a store-bought pound cake to simplify things, that's just fine. A loaf-size pound cake should be just right.
The filling is a really wonderful combination of cream cheese and whipped cream. I could eat that stuff with a spoon. It's really quick and easy to make, too, as it only has three ingredients and takes just a few minutes of mixing.
The cherries are the star here, though. They are made very simply with just cherries and brandy. The flavor is quite amazing, too. They really make these trifles extra good and completely irresistible. Be sure to save every drop of the juices from the cherries to use when assembling! Those juices run all through the trifle, soaking into the cake and the filling. So. Good.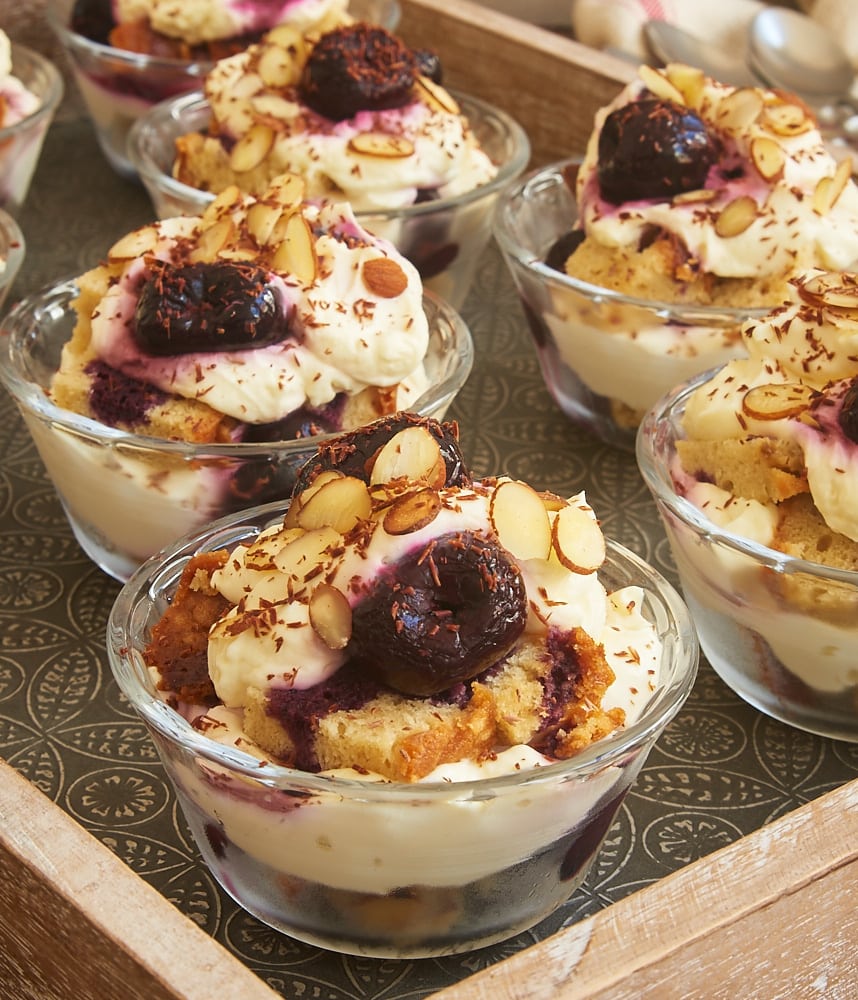 If you like, you can make the trifle in one dish and serve individual portions from there. I made mine in custard cups that hold about 6 ounces. As you can see, mine are overfilled, so a larger capacity cup or glass will work, too.
There is likely to be some variance in how much of each component you'll need when you start layering. I didn't quite use all of the pound cake, but I didn't pack the layers as tightly as I could have. That's a personal preference, so feel free to layer however you like. I figure a little leftover pound cake is not a bad problem to have, right?
These trifles are such a lovely dessert for a special dinner. They're simple to make. They're made in advance. And they're absolutely delicious!
Find more cherry recipes in the Recipe Index.