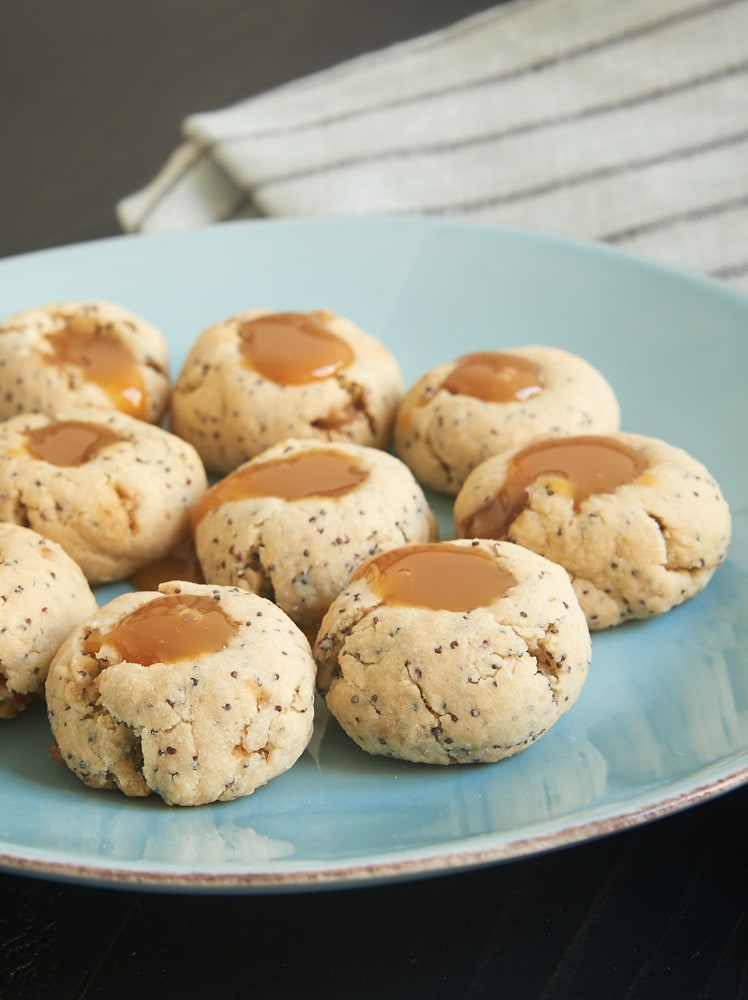 It's been far too long since I made a batch of thumbprint cookies! I'm not one to make beautifully and elaborately decorated cookies, but I do enjoy making lovely cookies that are simple to make. Thumbprint cookies fit that bill perfectly. Filling that little indention in the cookies instantly takes them from everyday cookies to something special!
These cookies are a simple variation of my Lemon Thumbprint Cookies. For the almond version, I just made a few changes, opting to use brown sugar, almond extract, and poppy seeds.

Despite the word "almond" in the title, there aren't any actual almonds in these cookies. There is, however, a nice bit of almond extract to give them a wonderful almond flavor. If you want a little more almond represented, try topping them with chopped or sliced toasted almonds.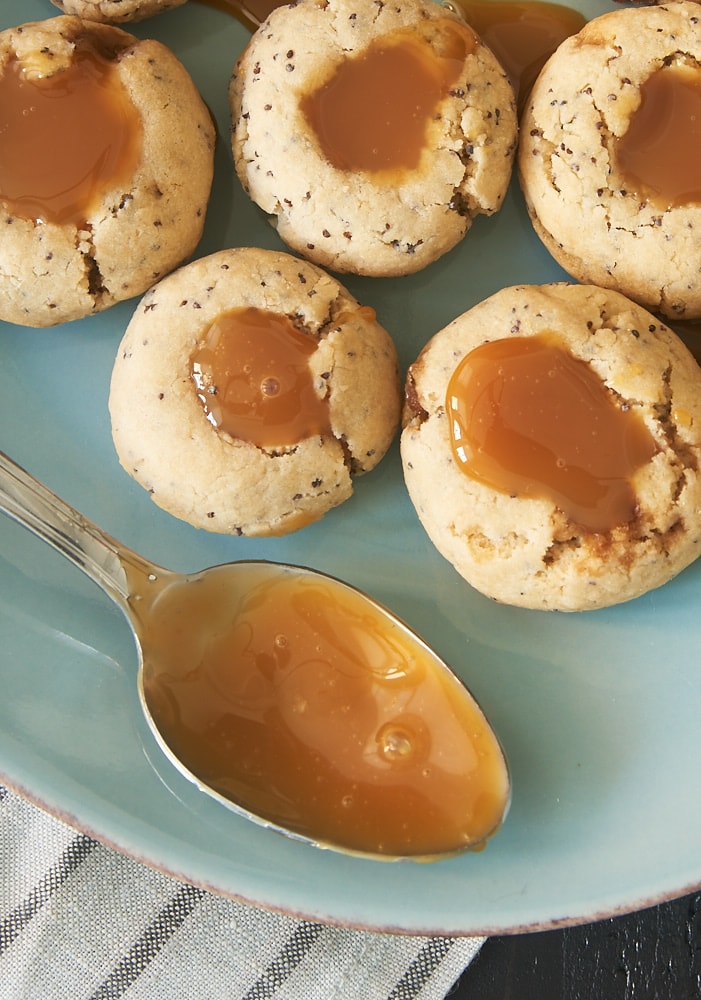 The poppy seeds add a nice bit of crunch and a little more nuttiness to these cookies. Plus, they just make them a lot more interesting, don't you think? I love seeing all those seeds throughout the cookies!
The cookies themselves are so soft and not too sweet. They are essentially a shortbread, so they tend to be a bit crumbly. Some of them will likely crack open a bit, too, as they bake. Don't fret if that should happen to your cookies. I think it makes them unique and creates little crevices and cracks for the filling.
I opted to use a store-bought caramel sauce to fill these. I love the flavor combination and the gooey factor. You can, of course, use another type of filling. Fruit preserves (ooooh, cherry!), nut butter, dulce de leche… so many options!
Visit the Recipe Index for more cookie recipes!