January 26, 2014
Lemon Curd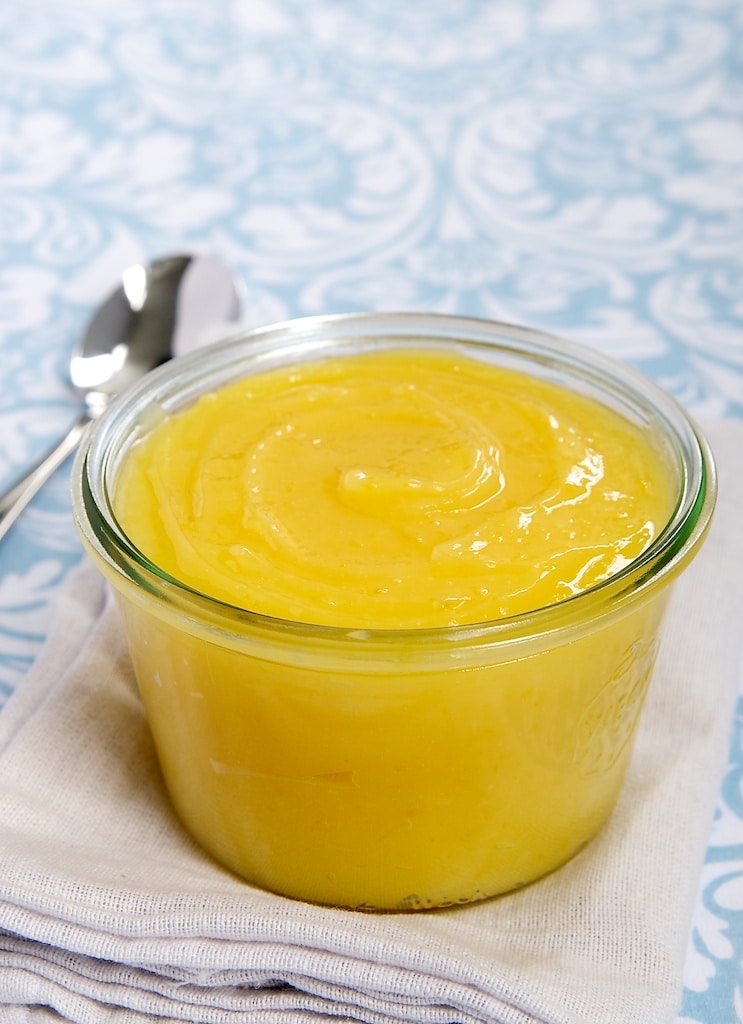 Some time in the last few years, I've become that person who wants to make homemade versions of things. Like marshmallows and apple butter. And now, lemon curd.
I don't know how I have become this person. It's certainly not due to an abundance of time on my hands. Perhaps I am just intrigued at the notion of making them. In any case, I'm often surprised at the simplicity of making these things.
Last year, I wrote down a list of things I normally buy but would like to make myself. Lemon curd was pretty high on that list. January always makes me want to stock up on lemons and make a whole host of lemony things, so this seemed like the perfect time to give it a try.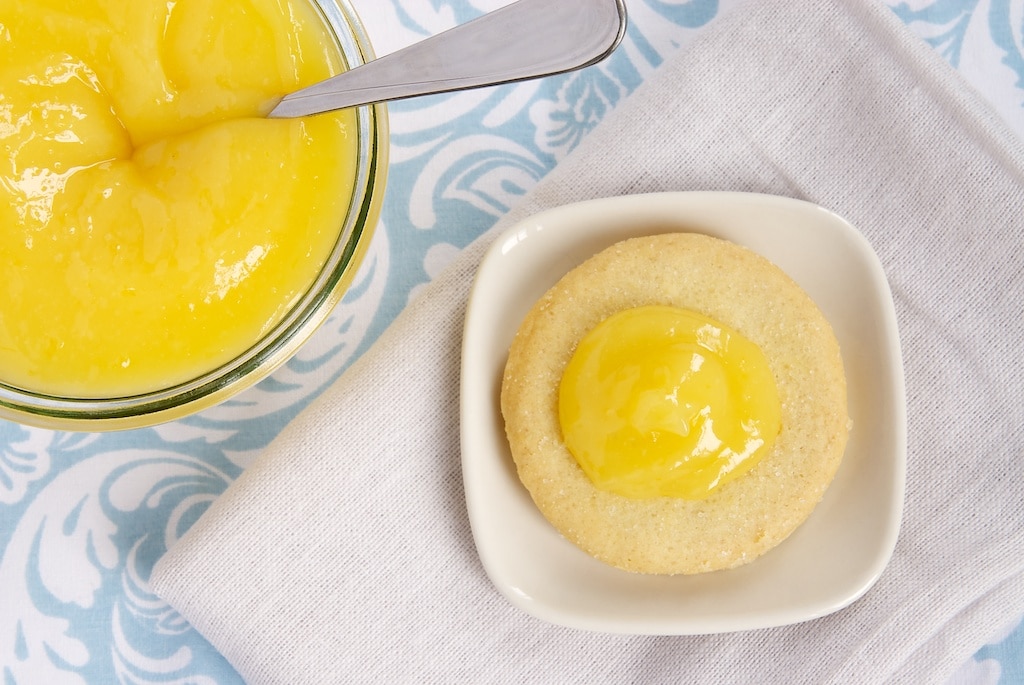 I can now tell you that lemon curd is so very simple to make in your own kitchen. I very closely followed a recipe I found at Southern Living and it worked perfectly. If you've got zesting, juicing, and whisking patience, you're all set. Your reward is a perfectly tart and sweet lemon curd.
The beauty of lemon curd is its versatility. You can use it for all kinds of things. Dollop a little on some shortbread or a scone or a muffin. Use it to fill thumbprint cookies or even small tarts. If you're a fan of all things lemon, I'm sure you'll find all sorts of ways to put your homemade lemon curd to good use.
Find some great ways to use lemon curd in the Recipe Index.
Lemon Curd
Yield: 2 cups
Prep Time:20 minutes
Cook Time:20 minutes
Homemade Lemon Curd is simple to make and so versatile. Use it for everything from a dessert filling to a simple topping.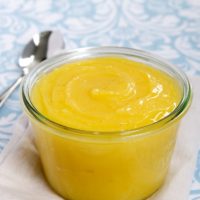 Ingredients:
6 medium lemons
1/2 cup unsalted butter, softened
2 cups granulated sugar
4 large eggs
Directions:
Zest the lemons for a total of 2 tablespoons of zest.
Juice the lemons for a total of 1 cup of juice.
Using an electric mixer on medium speed, beat the butter and sugar until light and fluffy. Add the eggs, one at a time, beating until blended after each addition.
Reduce mixer speed to low. Gradually add the lemon juice, mixing just until blended. Stir in the lemon zest. The mixture will look curdled.
Place the mixture in a heavy saucepan. Cook over medium-low to medium heat, whisking constantly. Cook until the mixture thickens and coats the back of a spoon. This should take 15 to 20 minutes.
Transfer the mixture to a bowl. Cover with plastic wrap, placing the wrap directly onto the surface of the lemon curd. Chill at least 4 hours.
Store refrigerated up to 2 weeks in an airtight container.