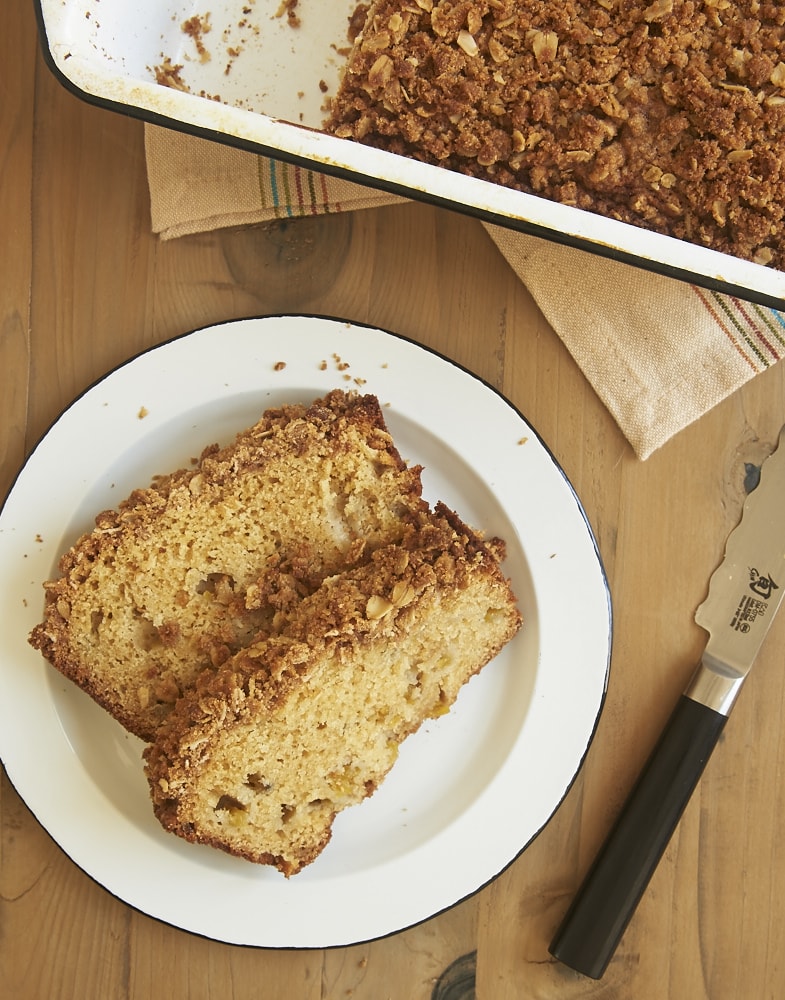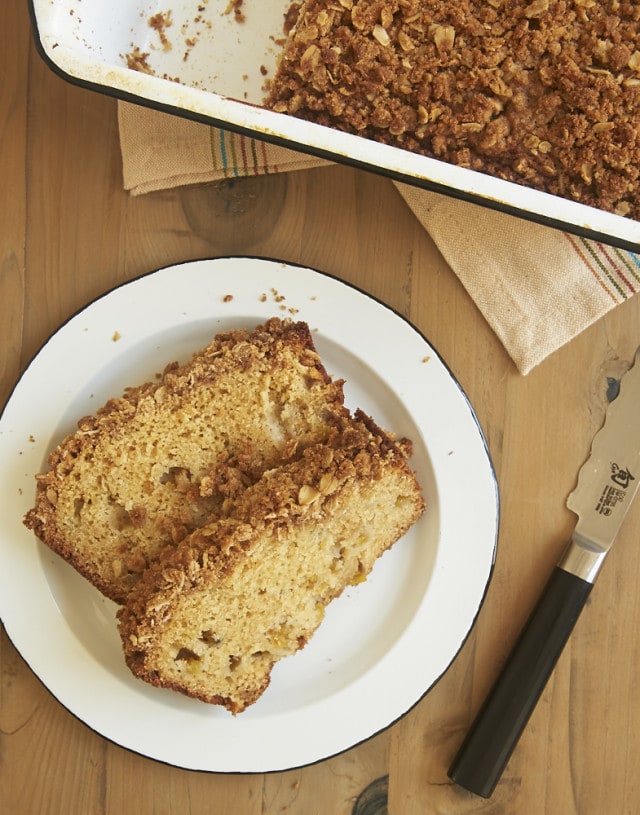 As summer is winding down (yay!), it's time to make the most of late summer fruits. Like peaches! I recently procured some big, beautiful peaches that I couldn't wait to put to good baking use.
I had quick breads on my brain for a few days and thought peaches would be a perfect addition to a simple bread. Plus it gave me a good excuse to make a sweet, buttery, cinnamon-y topping. You can always sign me up for that.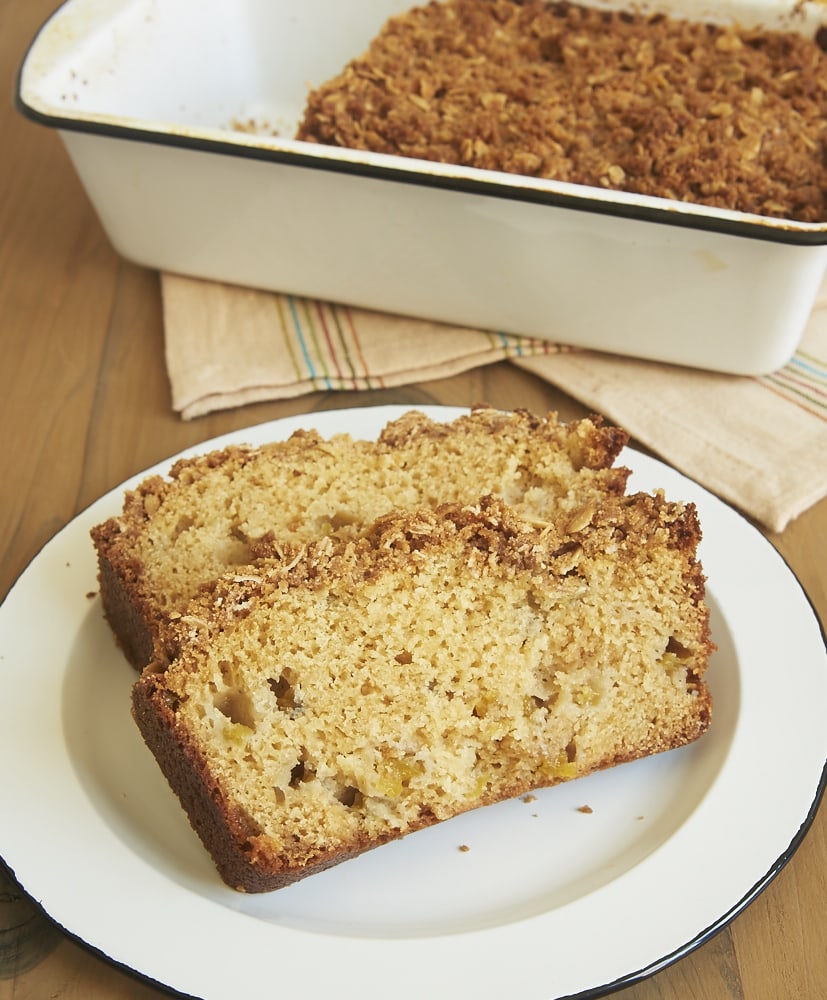 There's no great mystery surrounding the preparation of this bread. It's made with a version of what's called the muffin method. Just mix the dry ingredients and the sugar, add the wet ingredients, and stir. There's no mixer necessary. In fact, you'll get better results using just a big spoon to mix the batter because you'll be less likely to overmix it.
The streusel topping is a simple combination of flour, oats, sugar, butter, and a hint of cinnamon. I like to mix these kinds of toppings with my fingers. It warms up the butter just enough to get nice crumbs. Sure, you'll have messy hands, but it's so worth it.
In the end, you'll have a simple, tasty bread filled with little bites of sweet peaches. It's just the thing for a sweet breakfast treat or an afternoon snack!
Find more quick bread recipes in the Recipe Index.