Lemon Raspberry Muffins combine sweet raspberries with tart lemon in a wonderfully soft muffin that's great for breakfast, brunch, or just a sweet treat!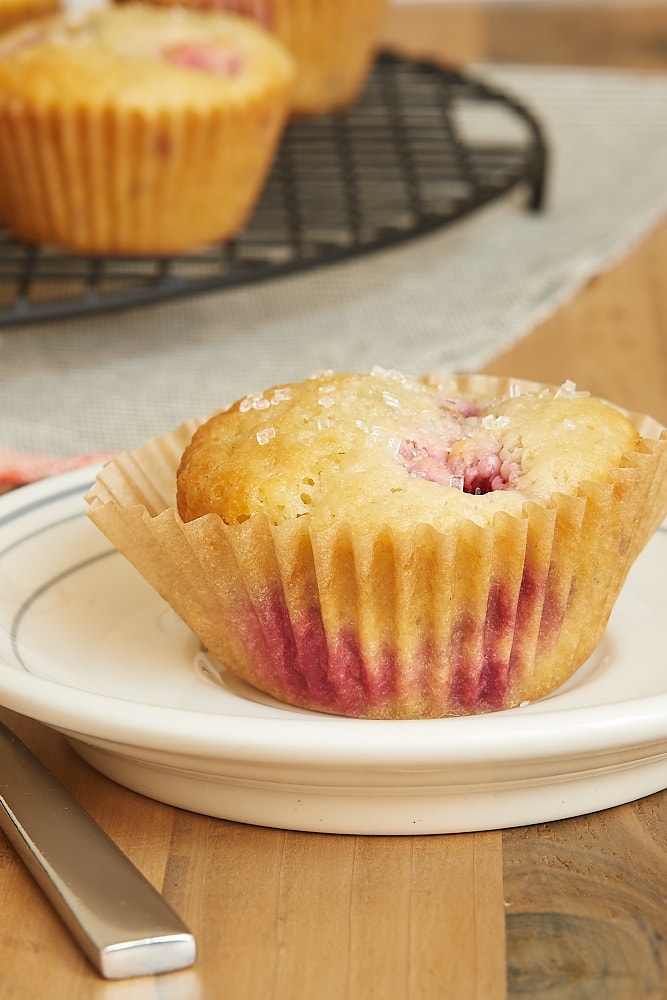 In my current berry craze, I often find myself with a lack of baking focus. When I see summer fruits in all their glory, I tend to procure as many as possible with no real idea what I'm going to do with them. Inevitably, I end up with a whole slew of fruit and a feeling of urgency to make the most of it.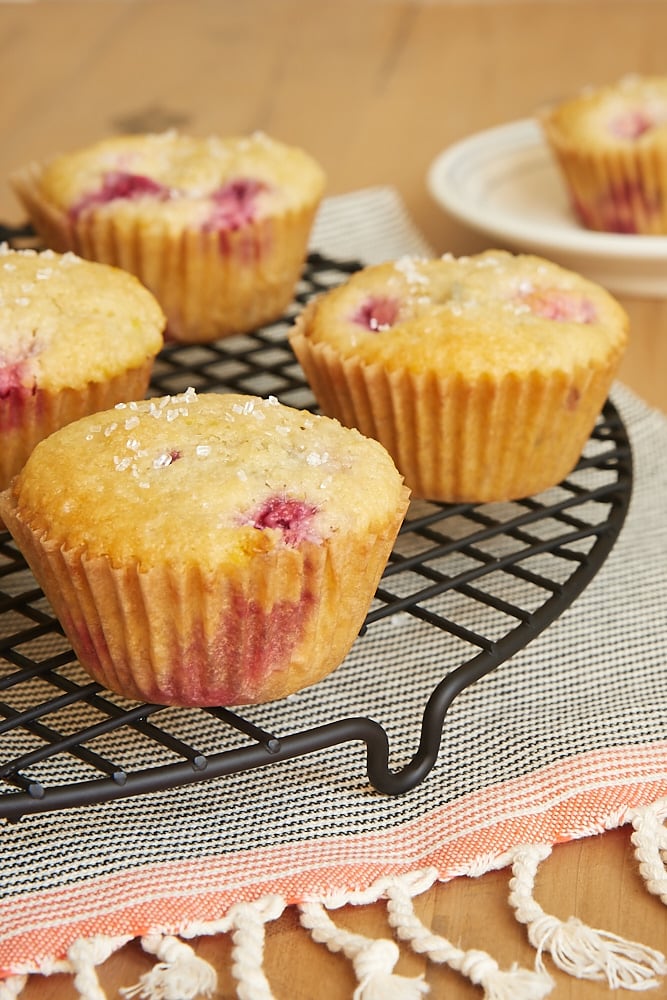 My recent fruit excess mainly consisted of a whole bunch of raspberries. I had also somehow acquired a giant bag of lemons that had been taunting me from my countertop. So I made a small dent in the inventory with a batch of these utterly delightful Lemon Raspberry Muffins.


If you've baked your share of muffins, you'll likely recognize this mixing method. It's the most common way to mix muffin batter, so it's no surprise that it's called the muffin method. If you'd like to read more about the finer points of this mixing method, be sure to read my post about The Muffin Method.
The combination of sweet and tart in these muffins is really just lovely. The flavors are so fresh and bright that you'll find yourself smiling as you enjoy your muffin. And then you'll probably find yourself reaching for a second muffin.
If you have a berry buying problem like I do, then this recipe is a great way to make good use of some of your berry supply. And don't just limit these to raspberries. Try substituting another berry, like blueberries or strawberries, that will benefit from being paired with a burst of lemon.
Find more muffin recipes in the Recipe Index.
More Berry Muffin Recipes