May 24, 2018
Brown Butter Strawberry Muffins
These simple Brown Butter Strawberry Muffins have such wonderful flavor. They make a great grab-and-go breakfast or a sweet snack.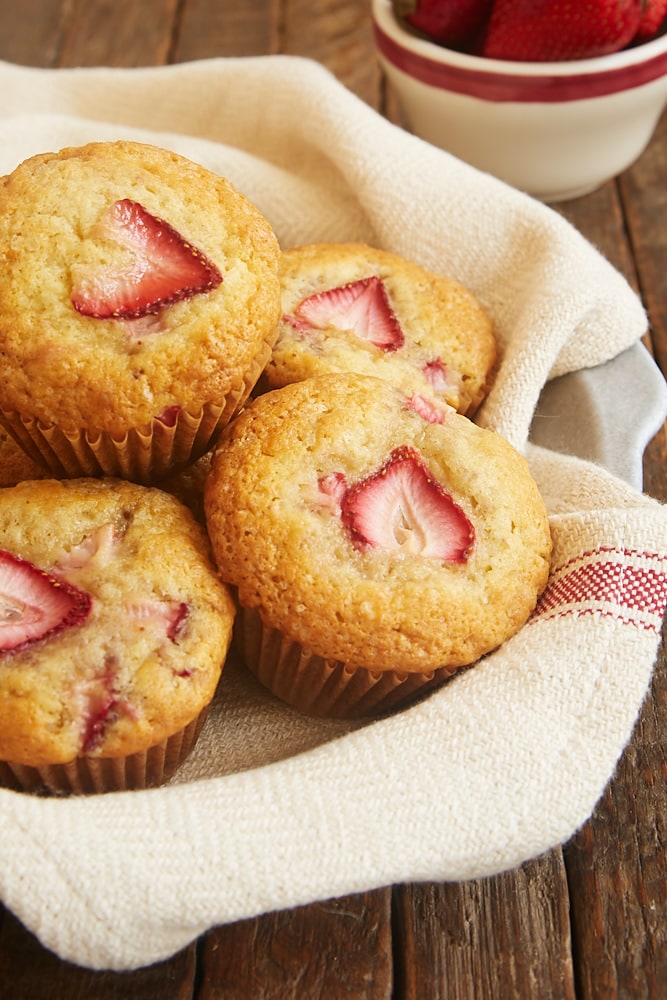 Muffins are one of the first things that come to mind when I have fresh berries for baking. Berries just lend themselves so well to mixing into a simple muffin for a sweet, fruity breakfast, brunch, or anytime treat.
These aren't your ordinary muffins, though. No, these have one thing going for them that sets them apart from the rest. There's brown butter in these beauties. Just that one additional step adds so much rich, nutty flavor to these muffins. Combine that with plenty of strawberries, and you've got a real winner.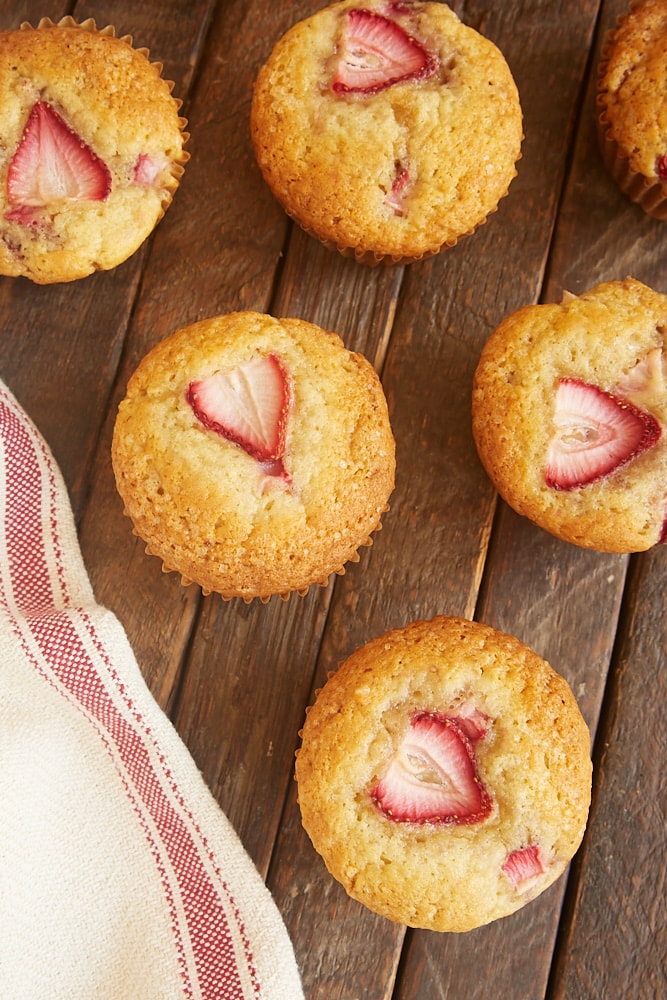 If you've made muffins previously, then you won't find any big surprises in making these muffins. They mix quickly and easily in one bowl with no mixer required. Once you've gathered all of your ingredients, you'll have these mixed and in the oven in short order.
I tend to use paper liners when I bake muffins to give them a little extra protection for those grab-and-go times. It's perfectly fine to skip the liners if you want. Just keep in mind that not using liners usually yields muffins with crisper edges than you'd get if you did use liners.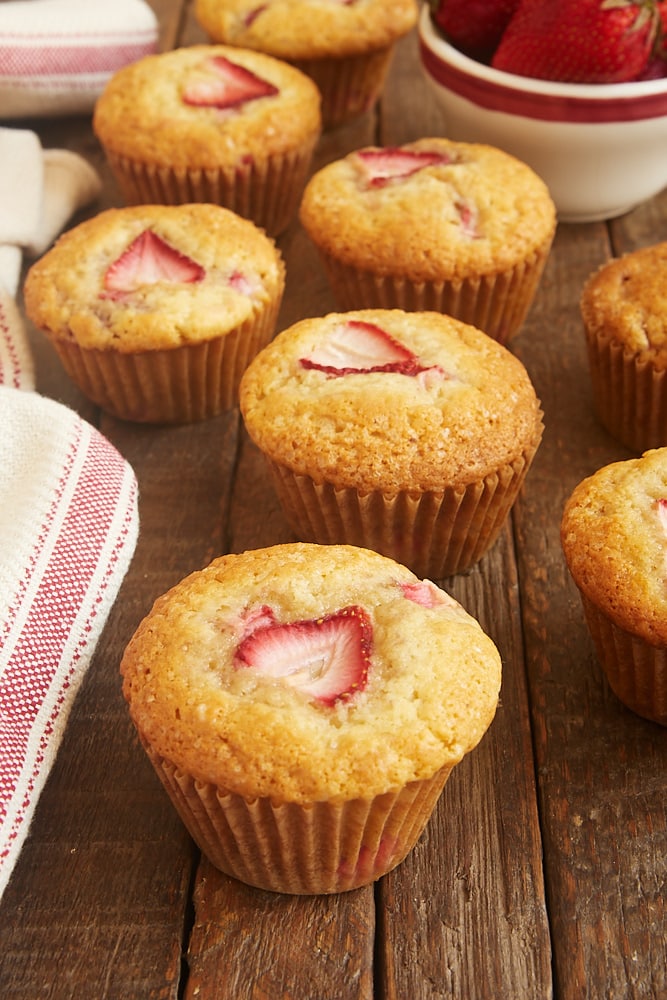 These muffins are filled with lots of chopped strawberries. For aesthetic purposes, I also like to place a strawberry slice on top of each muffin before baking. That (as well as the sprinkling of coarse sugar) is entirely optional, but it certainly dresses them up a bit.
I really, really love these muffins. They are easy to make, have lots of flavor, and are versatile enough to work for everything from breakfast to a snack. If you've got some strawberries just begging to get turned into really great baked goods, then give these Brown Butter Strawberry Muffins a try!
Find more muffin recipes in the Recipe Index.
More Berry Muffins