These simple Brown Butter Strawberry Muffins have such wonderful flavor. They make a great grab-and-go breakfast or a sweet snack.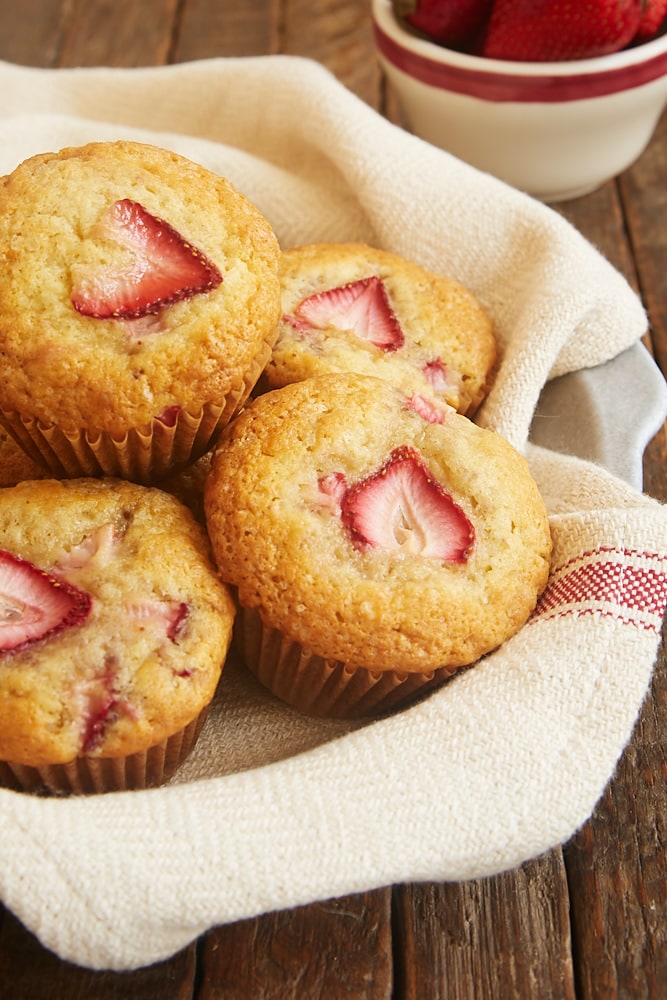 Brown Butter Strawberry Muffins
Muffins are one of the first things that come to mind when I have fresh berries for baking. Berries just lend themselves so well to mixing into a simple muffin for a sweet, fruity breakfast, brunch, or anytime treat.
These Brown Butter Strawberry Muffins aren't your ordinary muffins, though. No, these have one thing going for them that sets them apart from the rest. There's brown butter in these beauties. Just that one additional step adds so much rich, nutty flavor to these muffins. Combine that with plenty of strawberries, and you've got a real winner.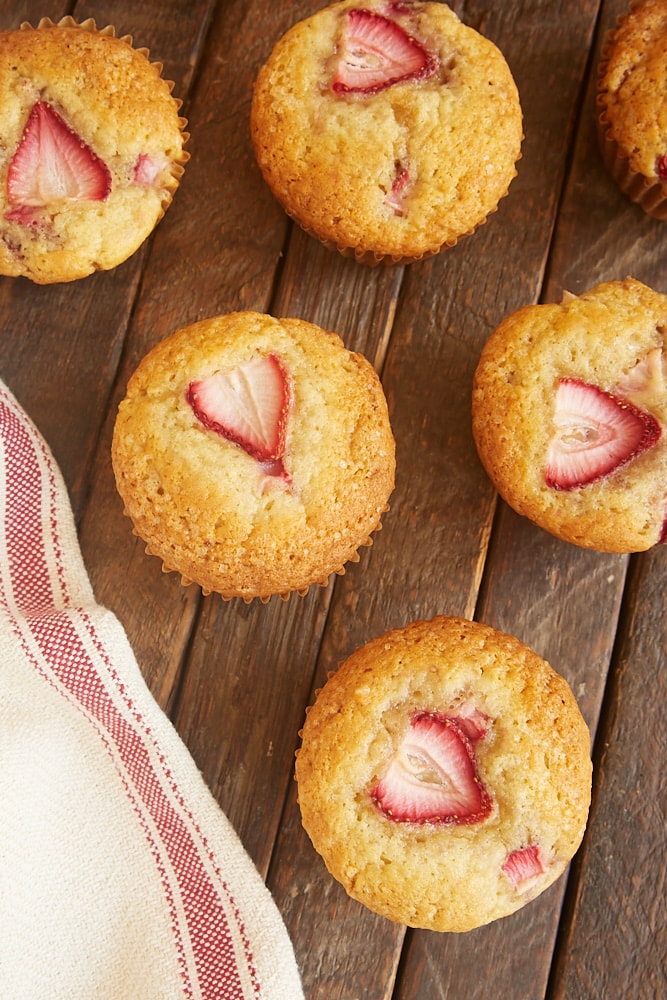 Tips for Success
Measure accurately. Use a kitchen scale to measure by weight if possible. Otherwise, spoon and sweep!
Keep an eye on the butter. It can go from browned to burned pretty quickly. Watch for the visual and aromatic queues described in the recipe.
Mind the muffin method. This mixing method works best to incorporate the ingredients without over-mixing. You can leave your electric mixer unplugged for these. To learn more, read The Muffin Method.
Use frozen strawberries with caution. Fresh will give you the best results. But if you use frozen, be sure they are rinsed and dried well.
Line or don't line the muffin pans. I tend to use paper liners when I bake muffins to give them a little extra protection for those grab-and-go times. It's perfectly fine to skip the liners if you want. Just keep in mind that not using liners usually yields muffins with crisper edges than you'd get if you did use liners.
Use a scoop to portion the batter. Cookie scoops are great for portioning muffin batter. It simplifies the process and helps ensure that the muffins are all the same size so that they'll bake more evenly.
Add a pinch of coarse sugar. A sprinkle of coarse sugar on top of baked goods is one of my favorite little extras to add. While not required, that small addition adds some sparkle, a little crunch, and a sweet bite.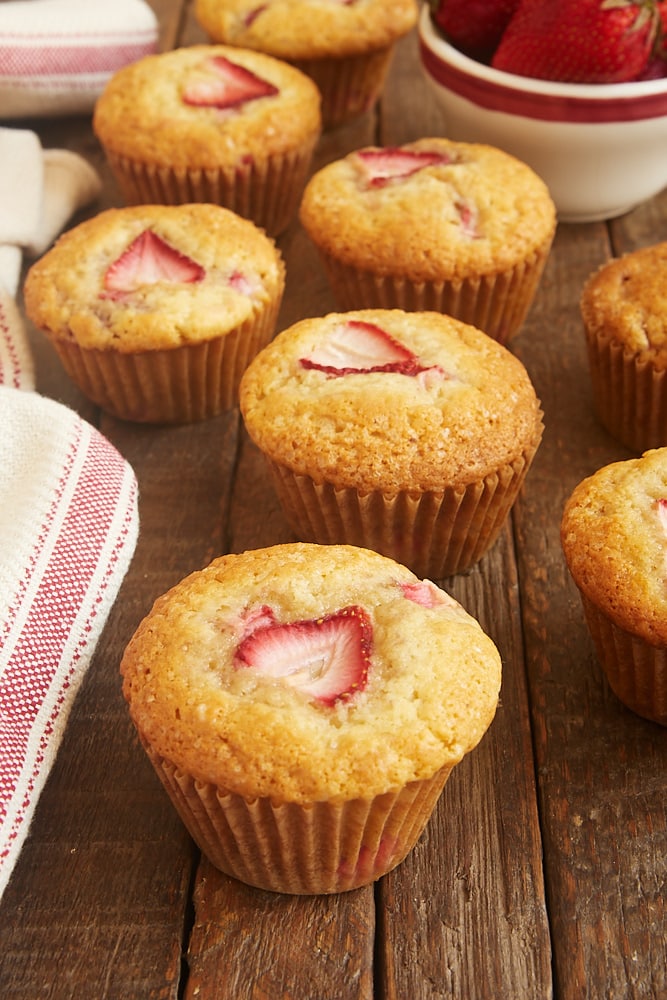 These muffins are filled with lots of chopped strawberries. For aesthetic purposes, I also like to place a strawberry slice on top of each muffin before baking. That (as well as the sprinkling of coarse sugar) is entirely optional, but it certainly dresses them up a bit.
I really, really love these muffins. They are easy to make, have lots of flavor, and are versatile enough to work for everything from breakfast to a snack. If you've got some strawberries just begging to get turned into really great baked goods, then give these Brown Butter Strawberry Muffins a try!
Find more muffin recipes in the Recipe Index.
More Berry Muffins