As a child, I disliked the texture of berries. I loved the flavors, but the texture was just weird to me. I'm happy to say I've gotten over that. I still don't like to bite into a big strawberry, but cut those up and I'm good. No idea what that's all about.
In any case, I now happily embrace berries and love to use them in baking. For my taste, I prefer to use them in a way that lets the flavor of the berries come through. They're plenty sweet on their own without adding much to them. This tart is a lovely way to revel in berry deliciousness.

The crust of this tart is one of those magical press-in-pan kind. There's no rolling pin involved. It's just a delicate and delicious almond-flavored crust that can be made in your food processor. The raspberries are just barely sweetened before being placed in the crust. Then, of course, there has to be crumble on top, right? The whole package is a fabulous tart just right for the end of a spring or summer meal.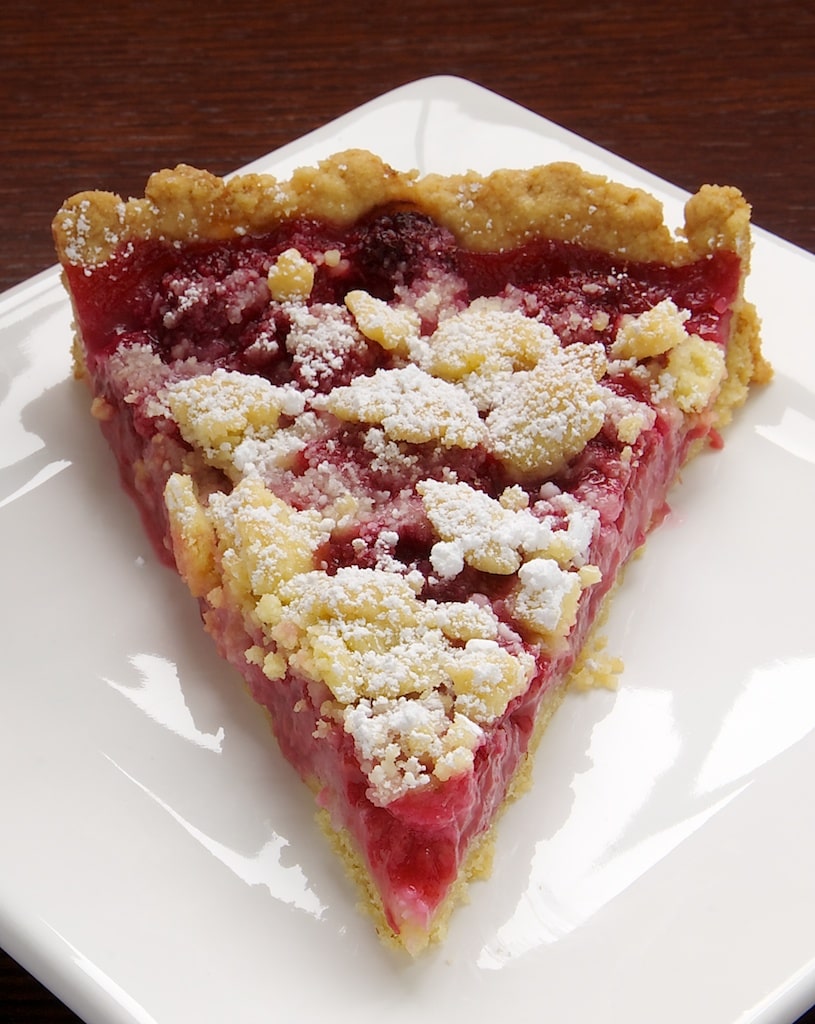 In addition to the loveliness of the tart, how about that beautiful pedestal it's sitting atop? A special thanks goes to the fine people at Rosanna for sending me such a lovely piece. I am a longtime fan of Rosanna's products and was absolutely thrilled when they sent me their Décor Bon Bon Footed Square Cake Stand to add to my collection.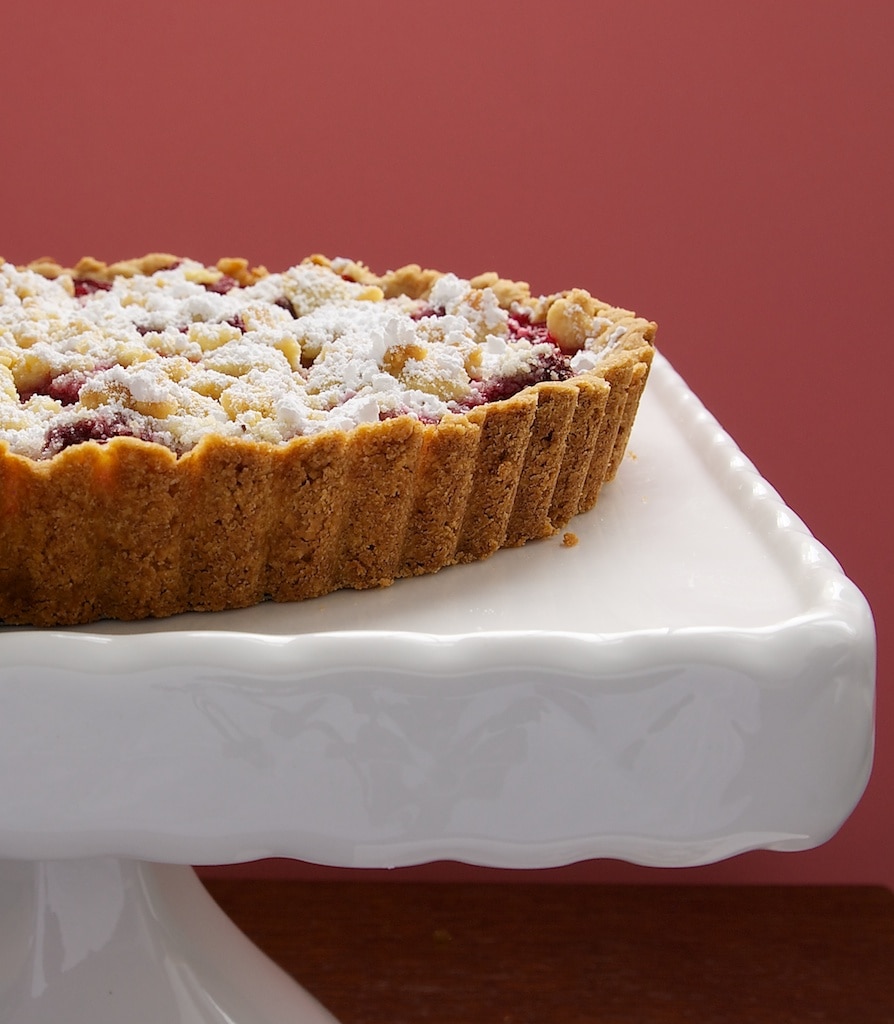 I have a weakness for cake stands and plates and the like. If you're a fan of these kinds of things, too, go do a little shopping on Rosanna's site or find a store near you where you can browse firsthand.
I'm sure everyone here reads all the way through recipes carefully before getting started, right? Right??? I offer one bit of advice for this one. There's a whole lot of setting things aside going on. Just keep up with what goes where by reading carefully. That potential confusion aside, this is a wonderfully simple and delectable tart. If you don't have dessert planned for Mother's Day, may I suggest this tart? If you can get your hands on some raspberries, you'll likely have everything else you need in your kitchen.
Visit the Recipe Index for more pie and tart recipes.
Disclosure: Rosanna provided me with the pedestal seen in these photo. I received no other compensation. All opinions are my own.