Pineapple Blueberry Muffins feature sweet fresh blueberries and tangy crushed pineapple. They're one of my favorite make-ahead breakfasts!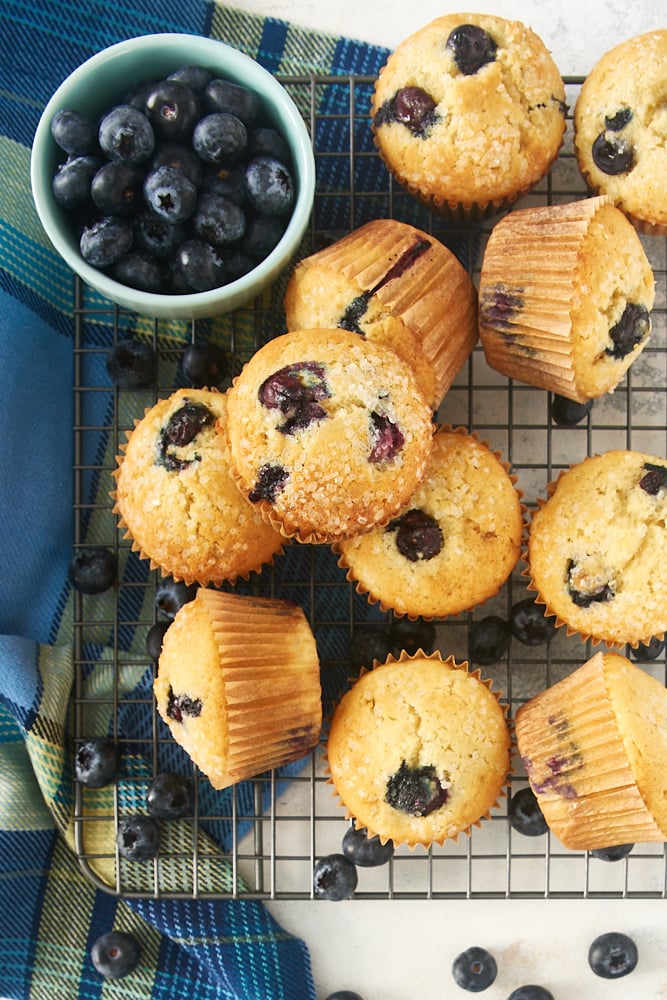 Pineapple Blueberry Muffins
As much as I love classic blueberry muffins, I like to keep things interesting with some tasty twists. For these Pineapple Blueberry Muffins, that little twist comes courtesy of pineapple.
The addition of crushed pineapple to the muffin batter serves to add a bit of a zing to these muffins without a strong pineapple flavor. While that flavor isn't pronounced, it complements the sweet blueberries and gives these muffins that little extra something.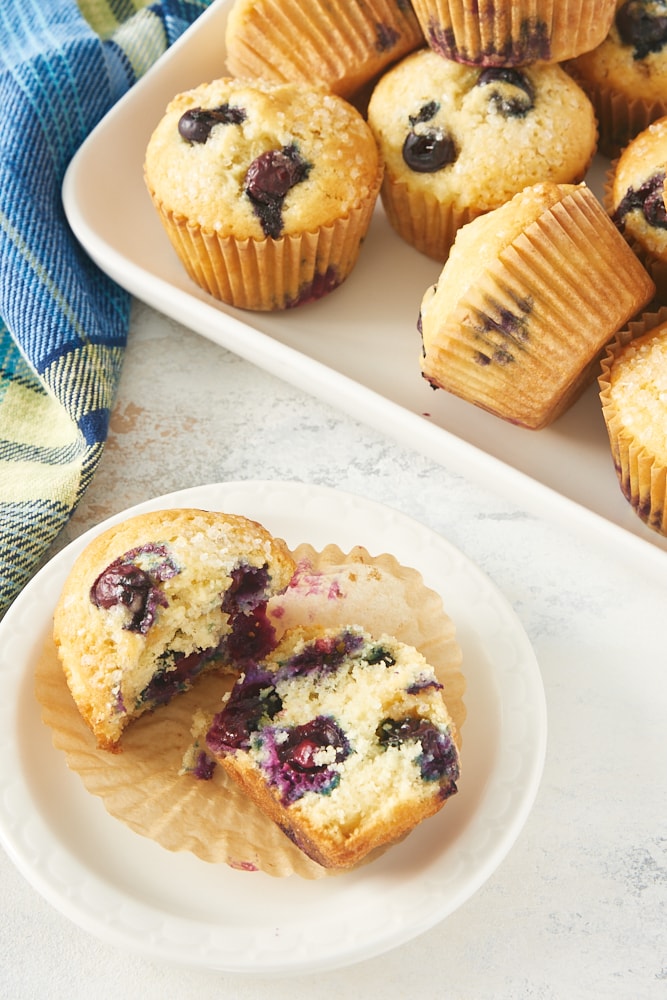 You'll notice that these muffins are baked at a high temperature. That means nice, tall muffins with lovely domed tops. That higher temperature allows the muffins to rise quickly to give them this look.
These Pineapple Blueberry Muffins are wonderfully soft and not too sweet. They're perfectly suited for a sweet breakfast treat or an anytime snack.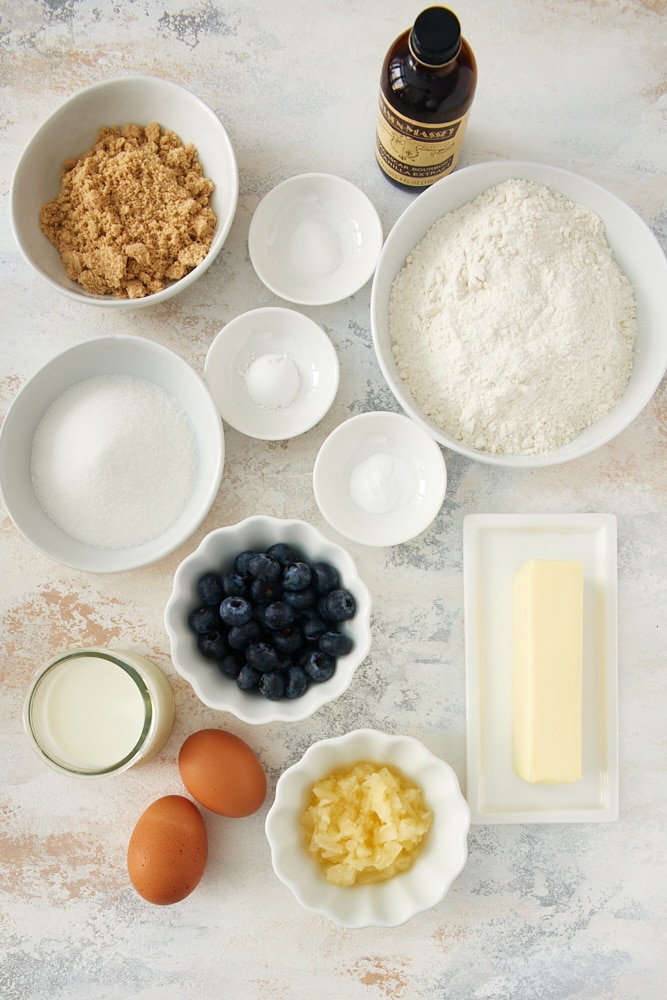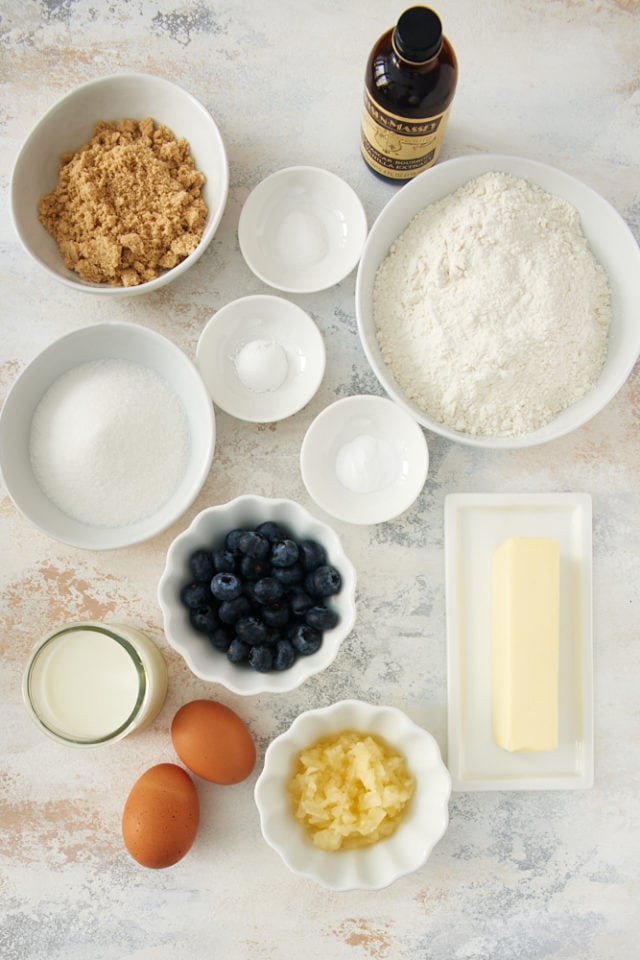 Tips for Success
These tips and tricks will help you get the best results with your pineapple blueberry muffins every time!
Measure accurately. Use a kitchen scale to measure by weight if possible. Otherwise, use the spoon and sweep method, and take care to measure all ingredients accurately.
Use a light-colored, metal muffin pan. Dark pans tend to over-bake the outside edges, while leaving the inside under-baked. Metal pans conduct heat well and predictably, making them a great choice for most baking.
Lining or not is a personal preference. Liners create a softer outside edge, and give the convenience of easy clean-up and portability. If you prefer browner, crisper edges, then skip the liners.
Use a scoop to portion the batter. It will make quick work of portioning the batter and help make sure that your muffins are the same size and baked evenly.
Fresh berries are best, but frozen will work. When possible, I always choose fresh over frozen. Whether you use fresh or frozen, be sure to rinse and dry the berries very well to help prevent their color bleeding into the muffins.
Want more pineapple flavor? Add a little more of the juice from the crushed pineapple.
Add some sparkle. Sanding sugar is a coarse sugar that I often use to top baked goods. They create a little sparkle and an extra sweet bite.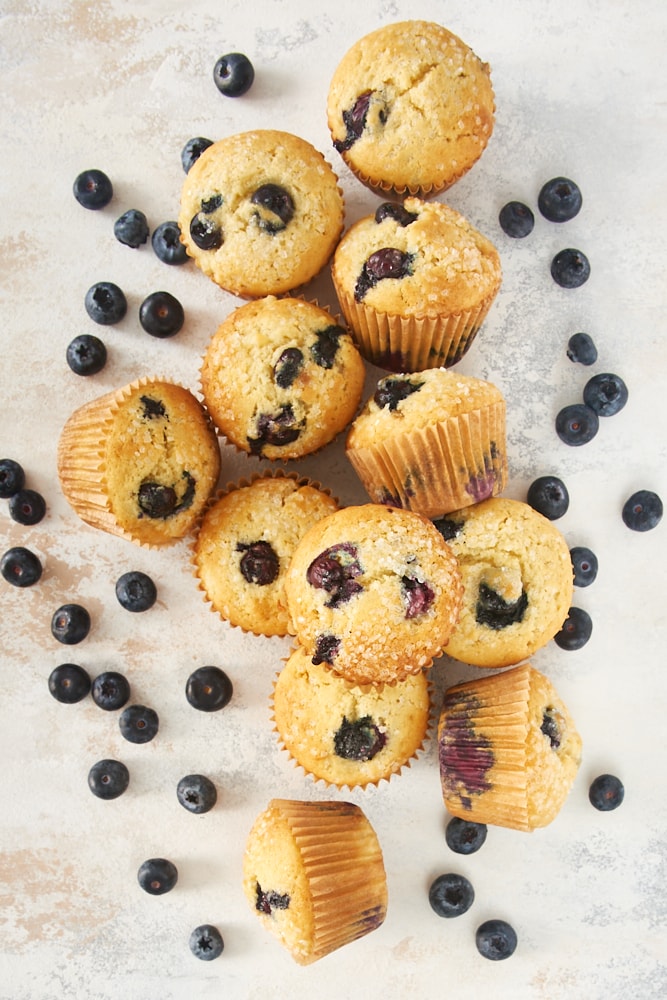 If you're looking to change up your blueberry muffin game, I hope you'll give these Pineapple Blueberry Muffins a try. Not only are they so very good, but they are also a breeze to mix. That's winning!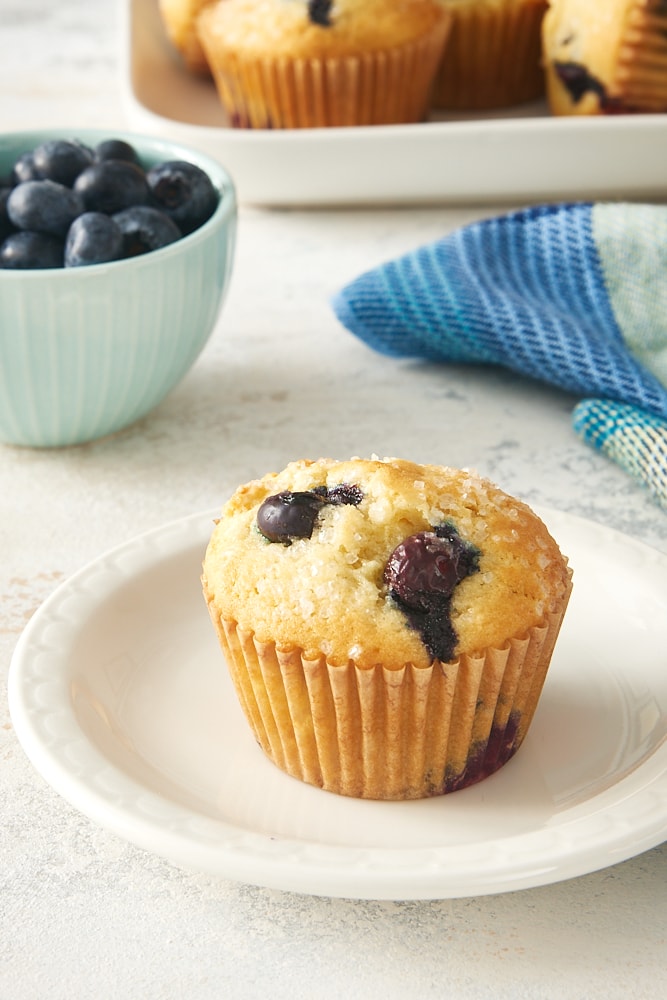 Find more muffin recipes in the Recipe Index.
More Blueberry Muffin Recipes
Can't get enough when it comes to blueberry muffins? Me neither! Check out some of my other favorite recipes: