August 1, 2012
Raspberry Oat Muffins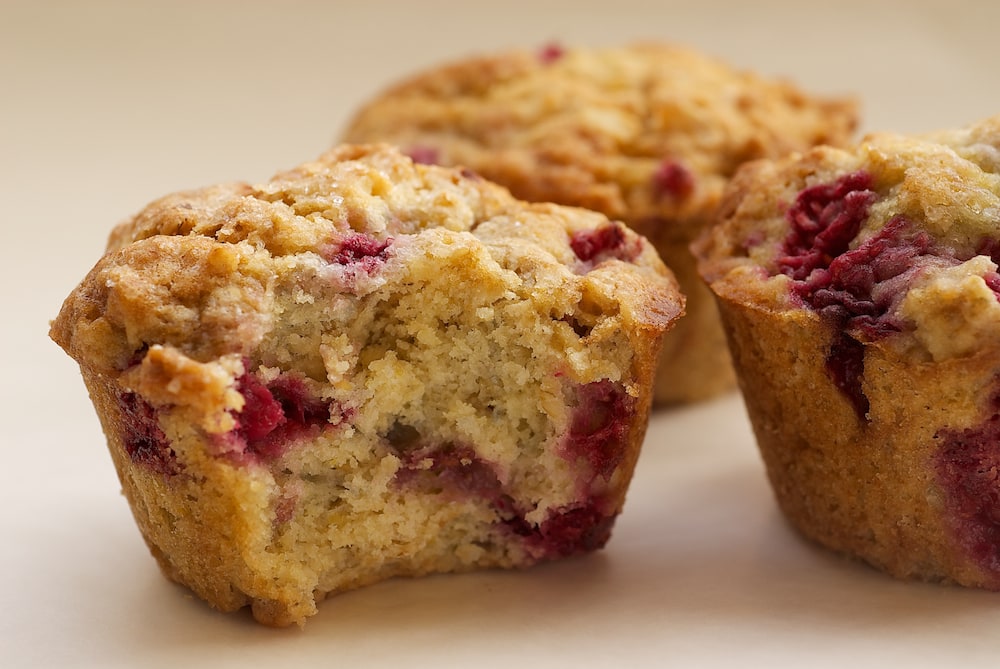 Recently, I was looking through past BoB photos for a little project and happened upon photos of these muffins. I quickly realized that I had never shared the recipe with you. And, believe me, these muffins want nothing more than to be shared with you!
This recipe is a bit different than the traditional muffin. I added oats to them to give them a little extra flavor and a hint of chewiness. I adore raspberries, but feel free to use your favorite berry to make these your own.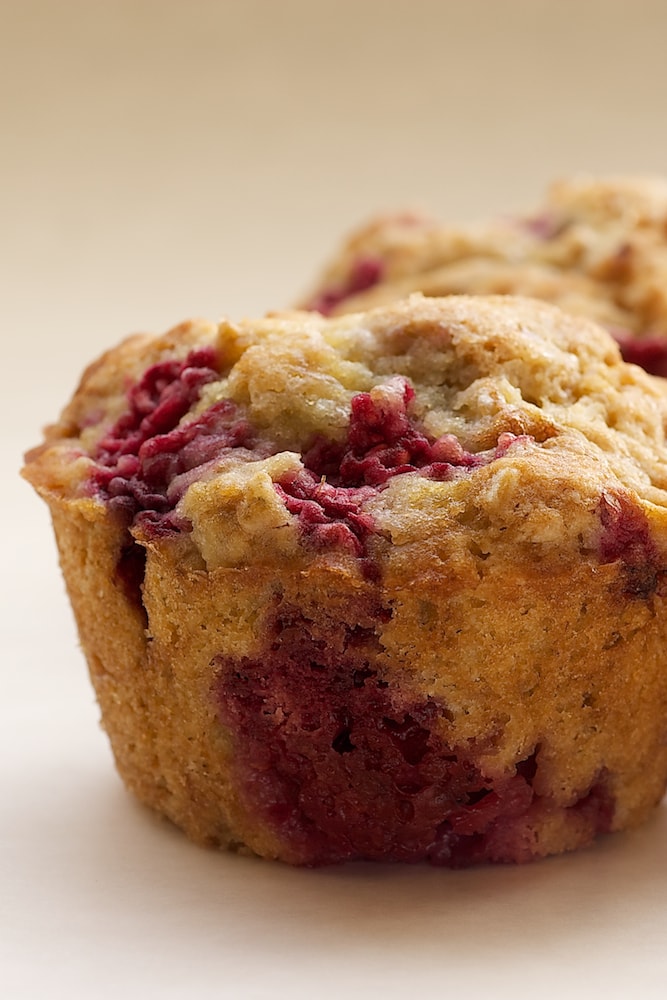 The sanding sugar is optional, but it adds just a touch of sweetness. And, well, it just looks pretty. While it's not an item you'll normally find on your local supermarket shelves, I can usually find it at Williams-Sonoma. It's also available at a couple of my favorite online shops – Nuts.com and King Arthur Flour.
For more recipes for muffins and quick breads, head over to the Recipe Index.
Raspberry Oat Muffins
Yield: 12 standard-size muffins
Prep Time:15 minutes
Cook Time:20 minutes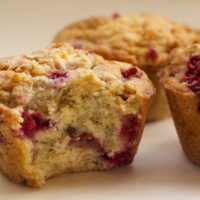 Ingredients:
1 & 3/4 cups all-purpose flour
1 cup old-fashioned oats
2 teaspoons baking powder
1/2 teaspoon baking soda
1/2 teaspoon salt
1/2 cup unsalted butter, melted
1/2 cup packed light brown sugar
1/2 cup granulated sugar
2 large eggs
1 teaspoon vanilla extract
1/2 cup sour cream
6 ounces (3/4 cup) raspberries, chopped
sanding sugar, optional
Directions:
Preheat oven to 400°. Grease a 12-cup standard muffin pan.
Whisk together flour, oats, baking powder, baking soda, and salt. Set aside.
In a large bowl, stir together butter, brown sugar, and granulated sugar. Stir in eggs and vanilla.
Stir in flour mixture, stirring until almost combined. Stir in sour cream. Gently stir in raspberries, making sure not to overmix.
Fill muffin pan with about 1/4 cup batter per cup. Sprinkle tops with sanding sugar, if desired.
Bake 18- 20 minutes, or until a toothpick inserted into the center of a muffin comes out clean.