Cranberry Shortbread Cookies are simply delicious cookies made with a short list of ingredients. They're a terrific addition to your holiday baking plans!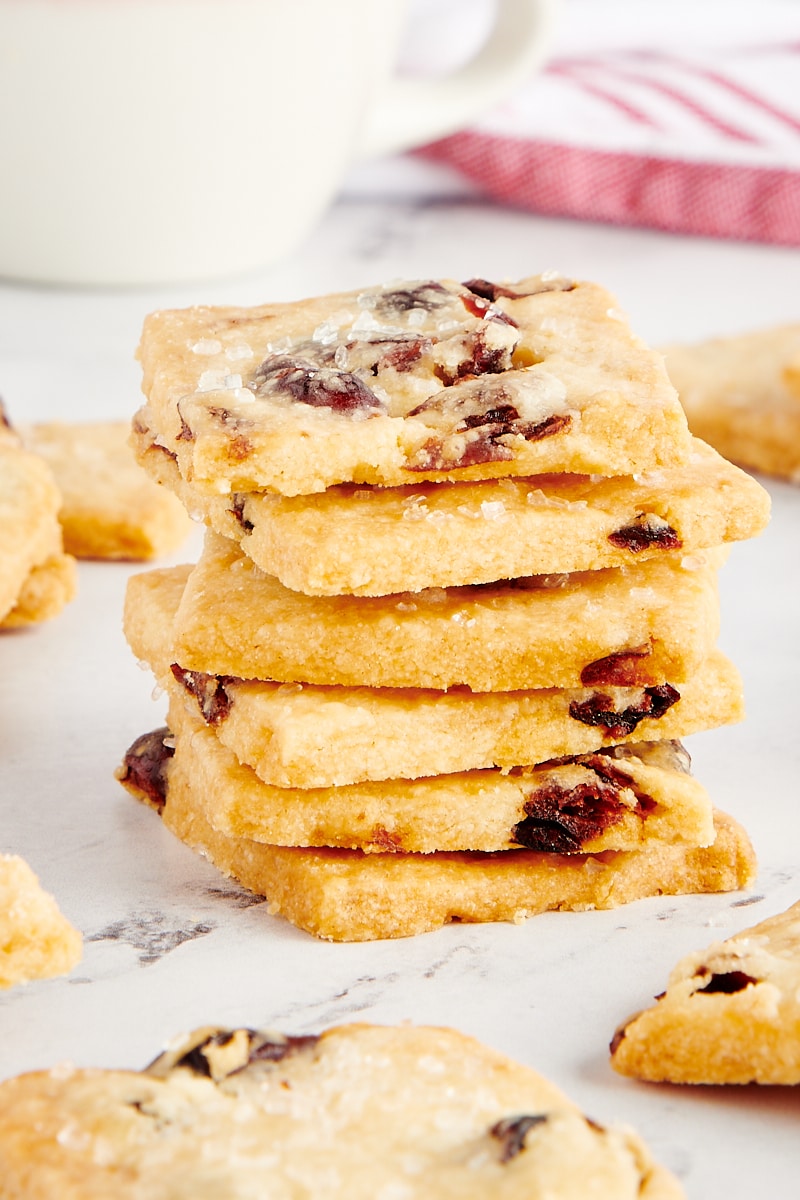 Easy Cranberry Shortbread Cookies
Shortbread cookies are one of the finest examples of just a few basic ingredients making something incredibly delicious. I admit that I have a bit of a shortbread weakness. In fact, it's one of my favorite things to bake. And to eat, too, for that matter.
These Cranberry Shortbread Cookies are one of my all-time favorites. I like that they aren't too sweet. The cranberries add a bit of sweetness as well as some tartness. These simple, buttery cookies are really just delightful!
Whip up a batch of these cookies for an everyday treat or an easy baking project. If you're working on your Christmas cookie trays, they're a great addition to offset some of the extra-sweet treats of the season.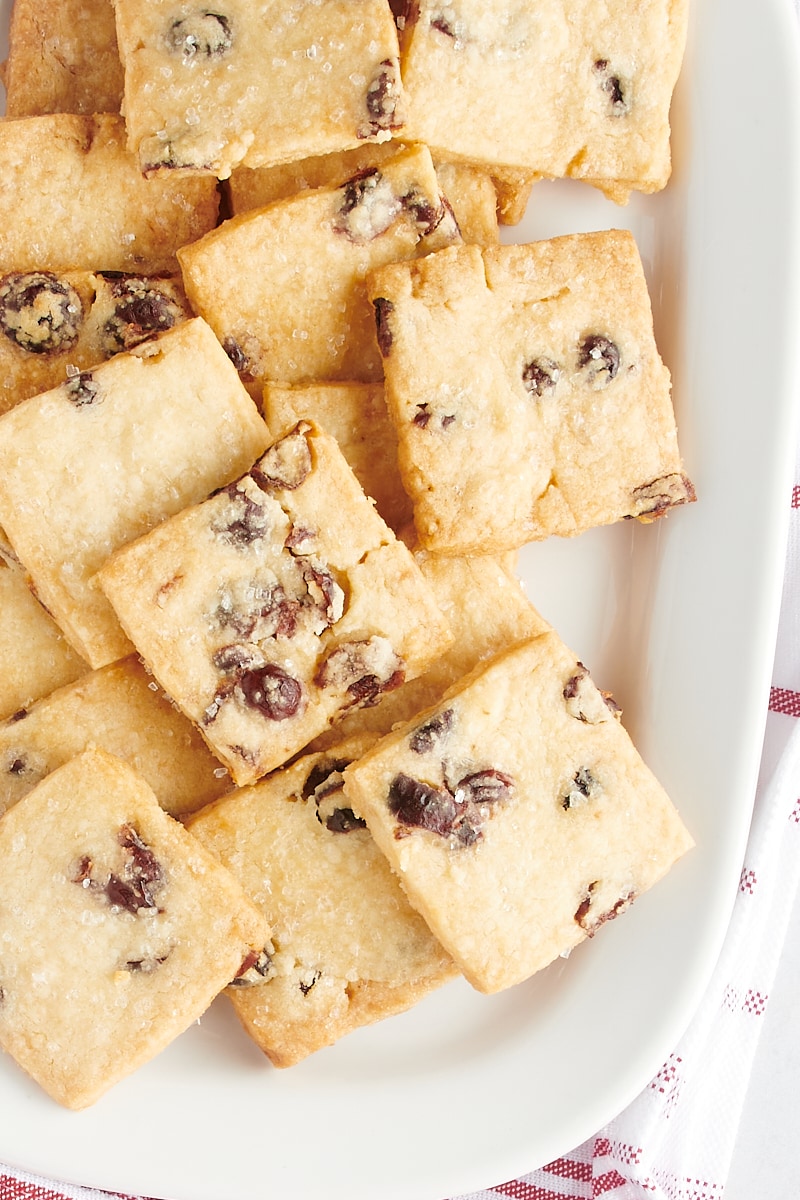 What You'll Need
If you have dried cranberries in your pantry, then you likely have everything you need to make these shortbread cookies! See the recipe card below for specific quantities and full instructions. Here are some notes about the ingredients you'll need.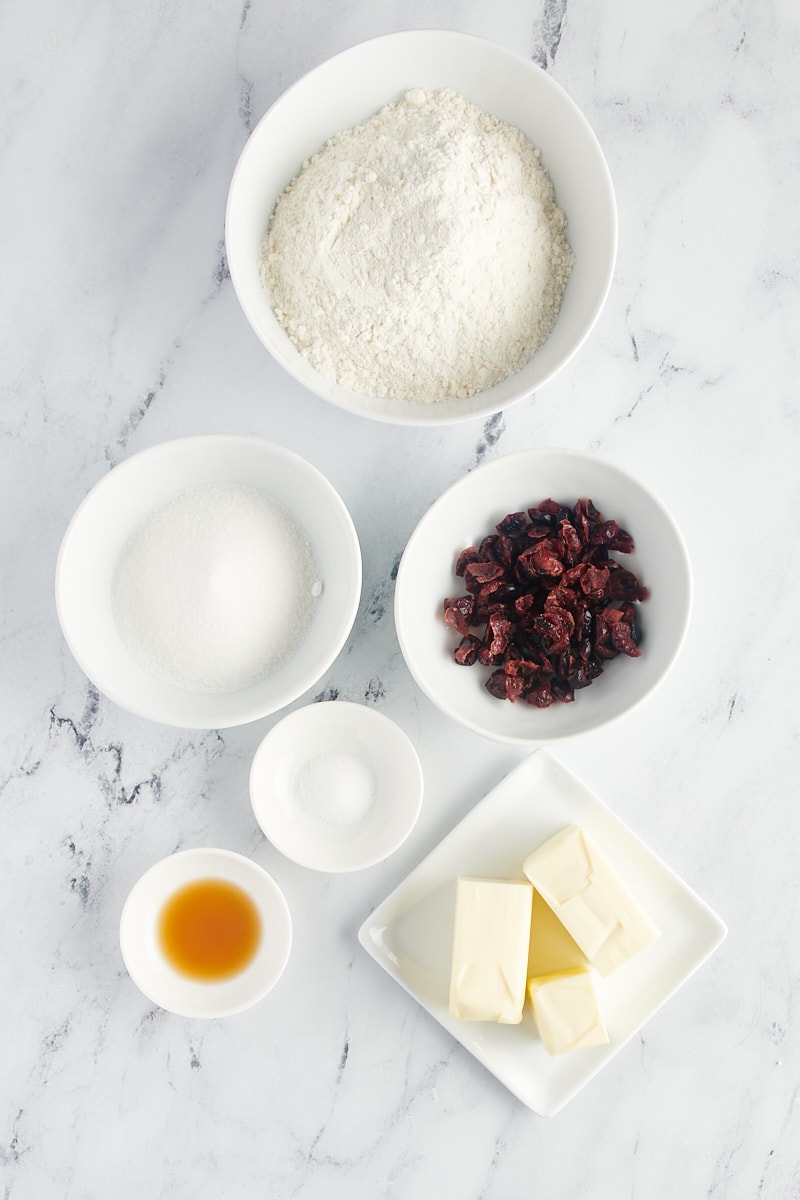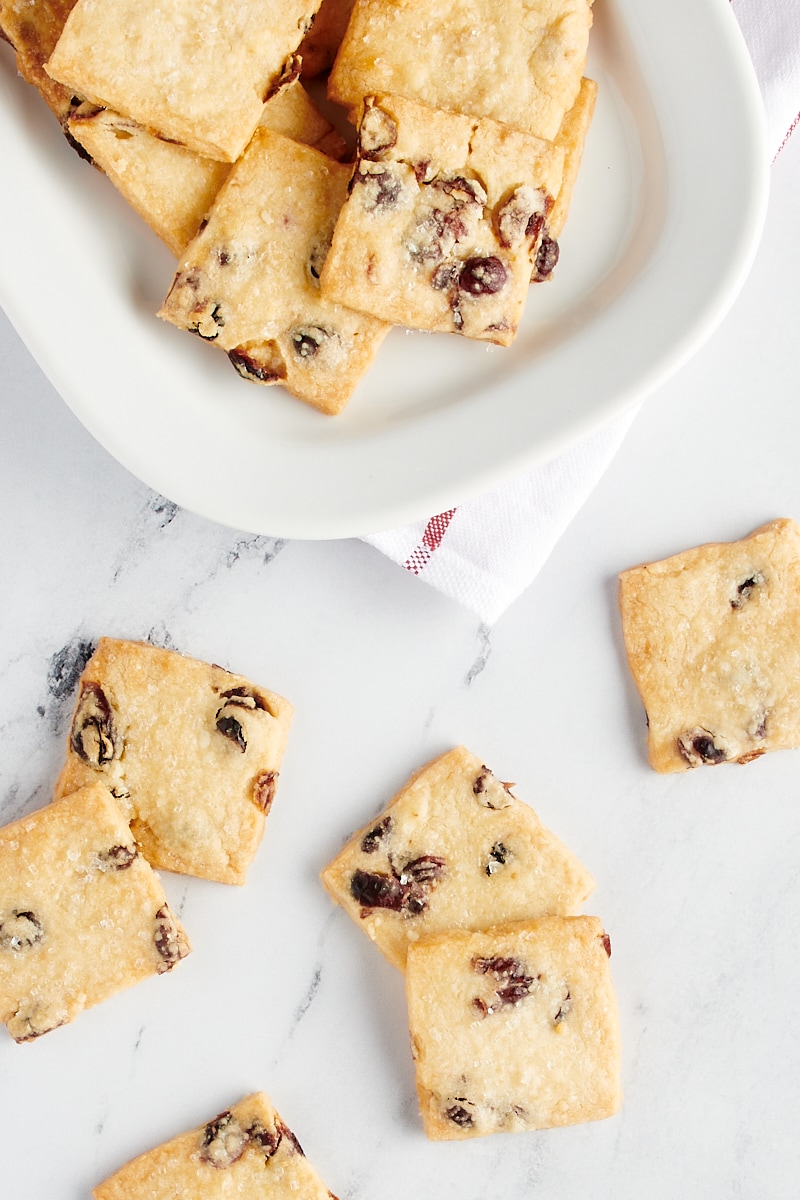 How to Make Cranberry Shortbread Cookies
These cookies mix quickly and easily, and just need a short chilling time before getting rolled, cut, and baked. Here's what you'll need to do.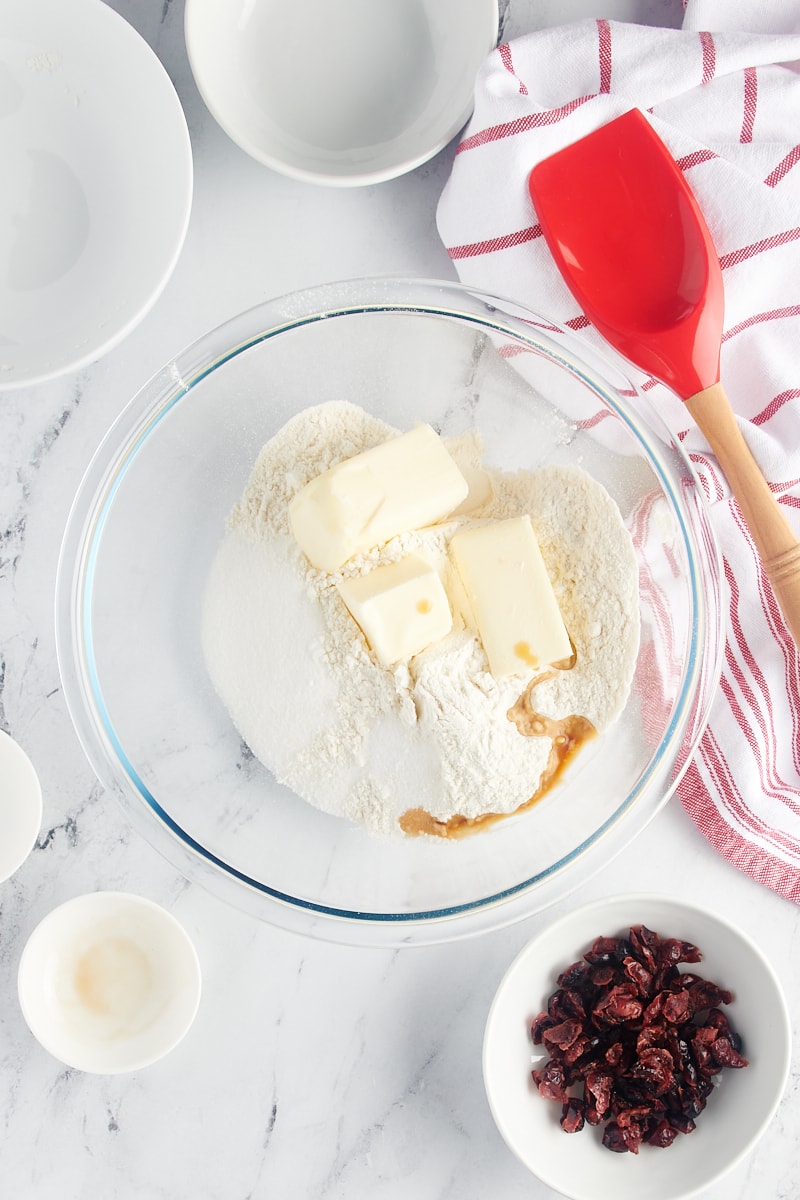 Begin mixing. Place the flour, butter, sugar, salt, and vanilla in a large mixing bowl. With an electric mixer on medium speed, beat these ingredients until combined. The dough will be crumbly but will hold together when pinched.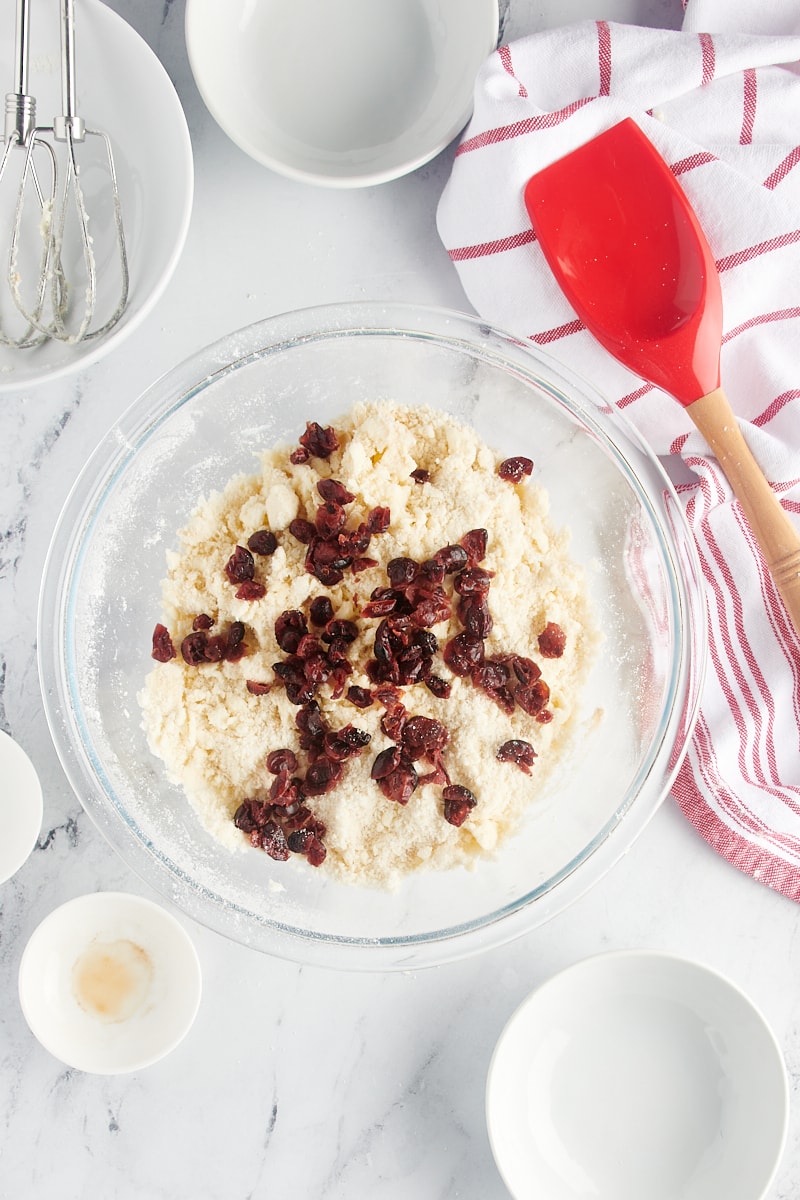 Add the cranberries. Stir the cranberries into the cookie dough.
Chill. Gather the dough mixture into a disc, wrap in plastic wrap, and refrigerate for 30 minutes. The dough should be cool and easy to handle. You may find you need a bit more time for chilling.
Prepare for baking. Heat the oven to 325°F. Line baking sheets with parchment paper or silicone liners.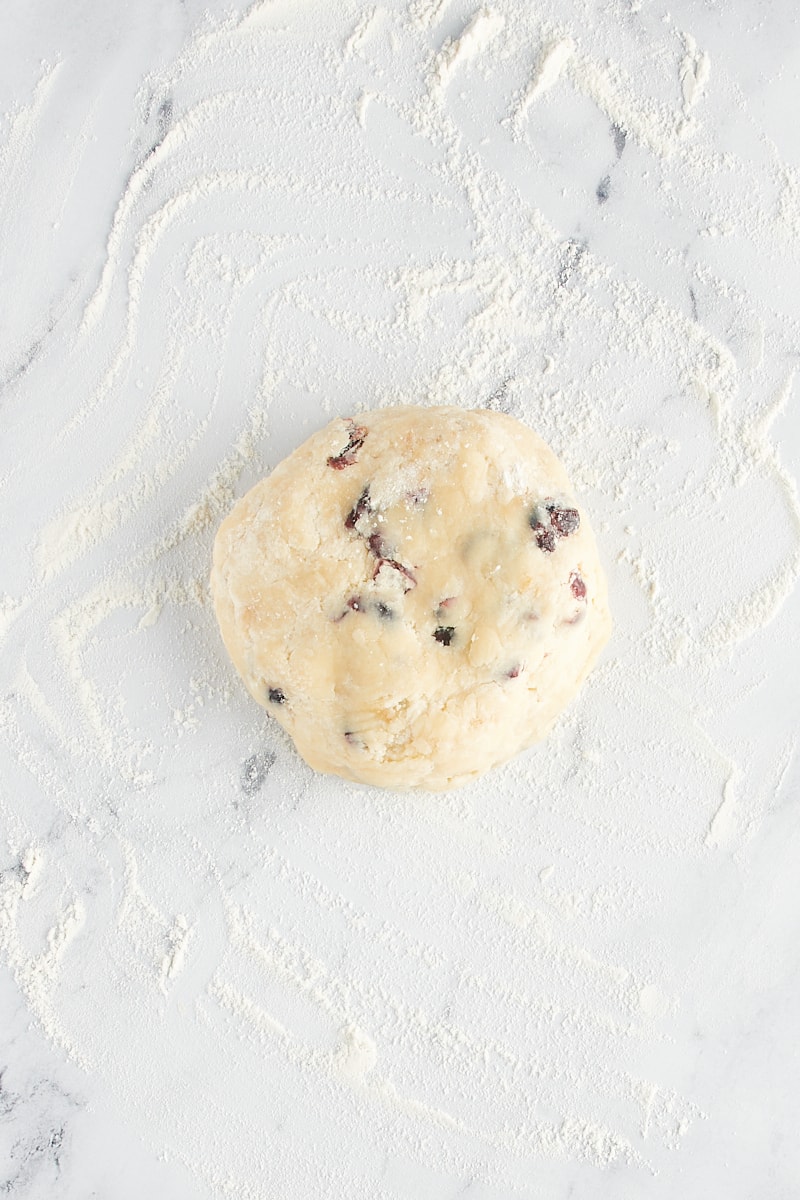 Roll and cut the dough. Remove the dough from the refrigerator and place on a lightly-floured surface. Use a floured rolling pin to roll the dough to a 10-inch square that's 1/4-inch thick. (It doesn't need to be perfect; just use this as a guideline.) Cut the dough into 2-inch squares. Carefully transfer the cut cookies to the prepared pans. If you want to top them with sanding sugar, do that now.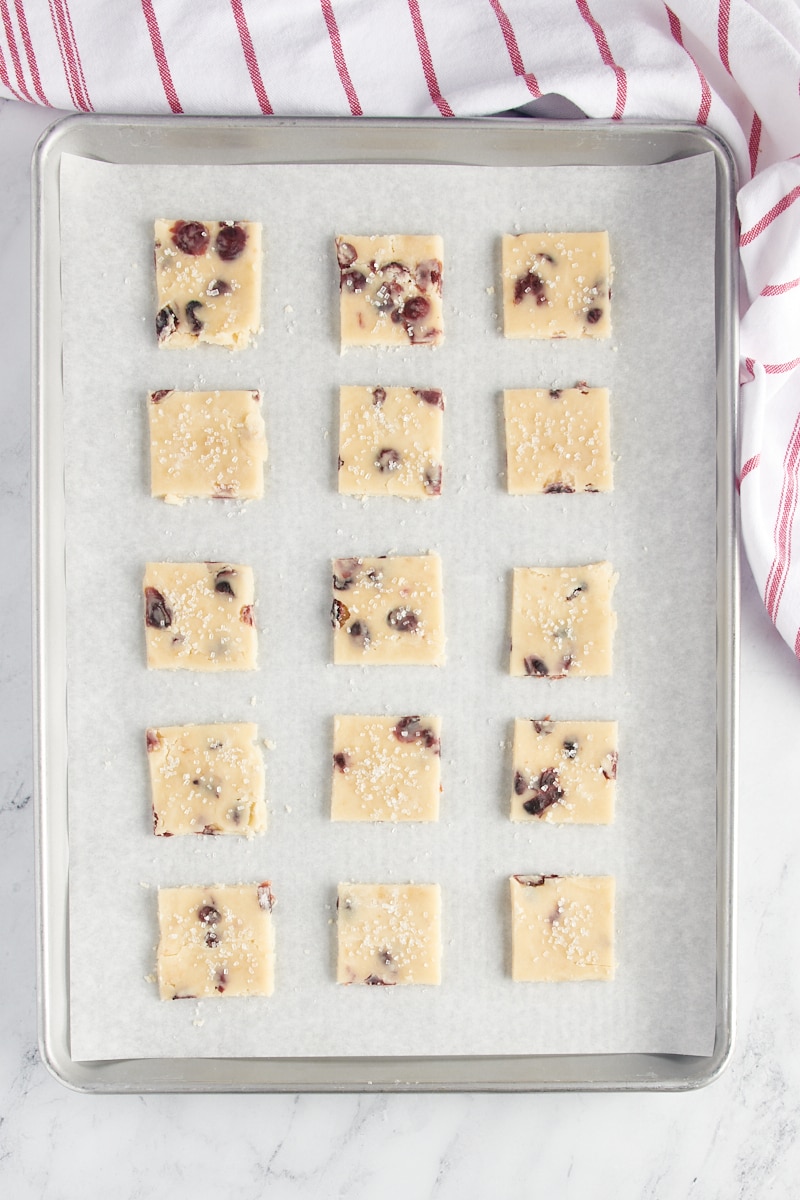 Bake. Place one pan at a time in the heated oven, and bake for 20 to 24 minutes. The cookies should be lightly browned. Repeat with the remaining cookie dough.
Cool. Place the pans on wire racks, and allow the cookies to cool for 5 minutes. Then transfer the cookies from the pan directly onto a wire rack to cool completely.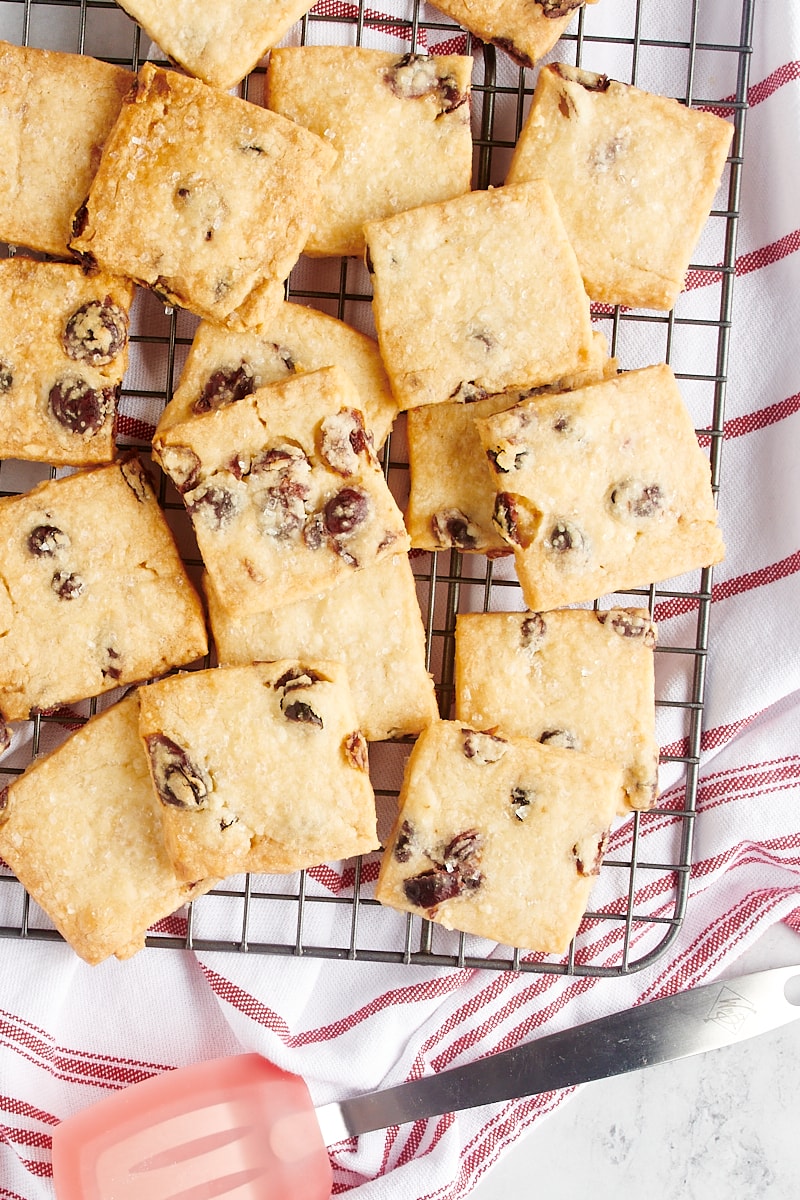 Ideas for Variations
I tend to make these Cranberry Shortbread Cookies just like the recipe, but there are some easy tweaks you can make if you want something a little different.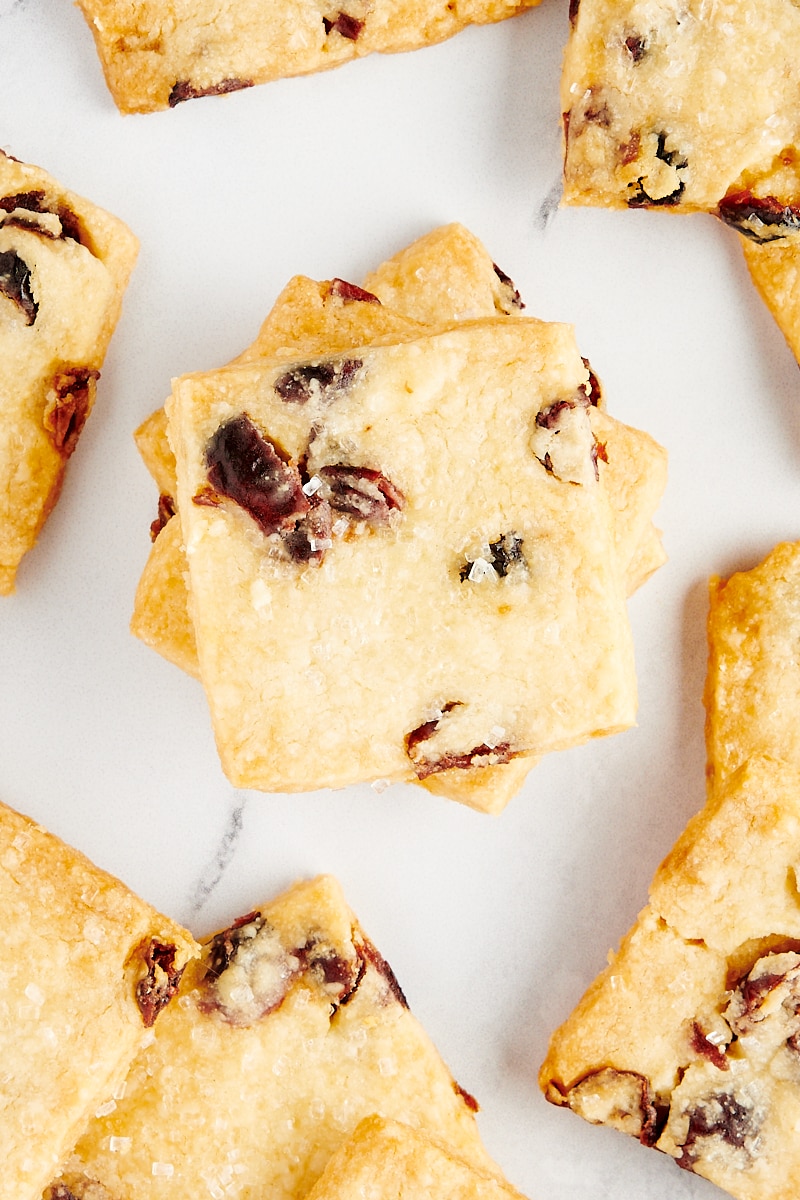 Tips for Success
These are my best tips for helping ensure your Cranberry Shortbread Cookies are their very best!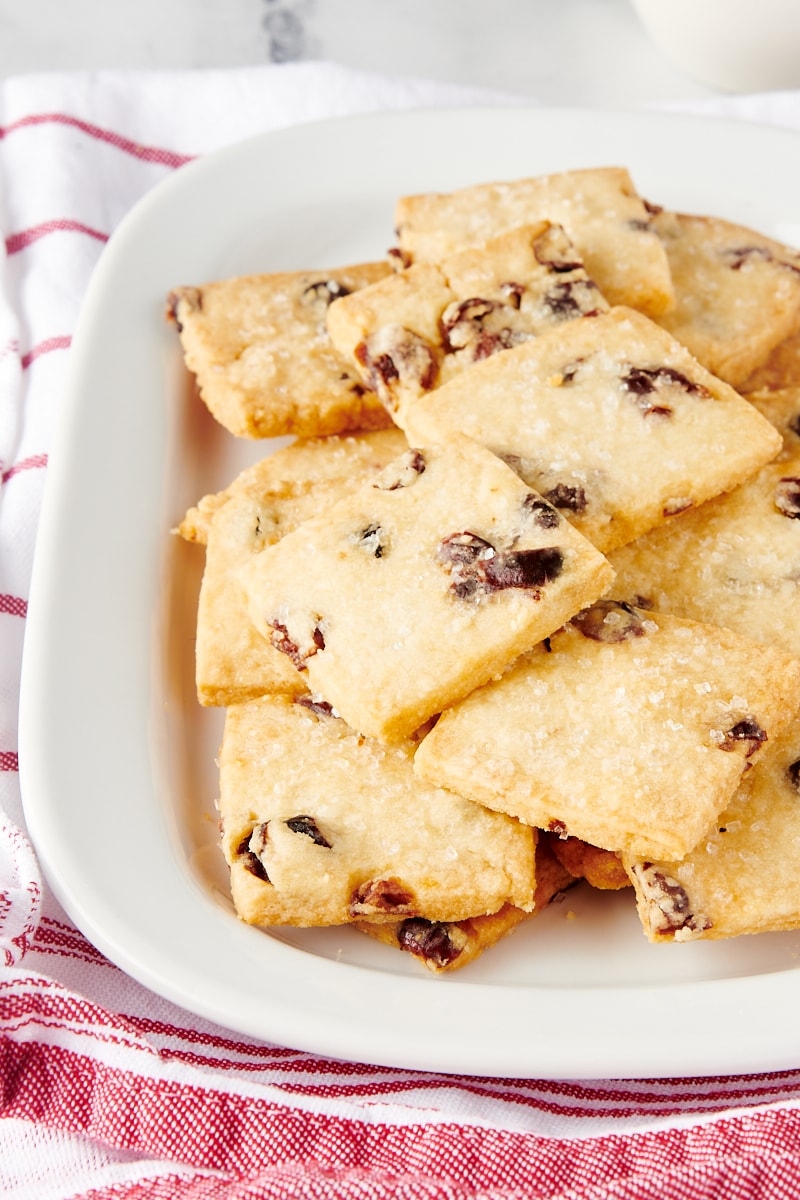 How to Store Leftover Cranberry Shortbread Cookies
Place the cooled cookies in an airtight container, and store them at room temperature up to 4 days.
How to Freeze These Cookies
For longer storage, place the cookies in a freezer bag or container in a single layer or with parchment paper between layers of cookies. Properly stored, the cookies should keep in the freezer up to 3 months. Thaw for an hour or two at room temperature.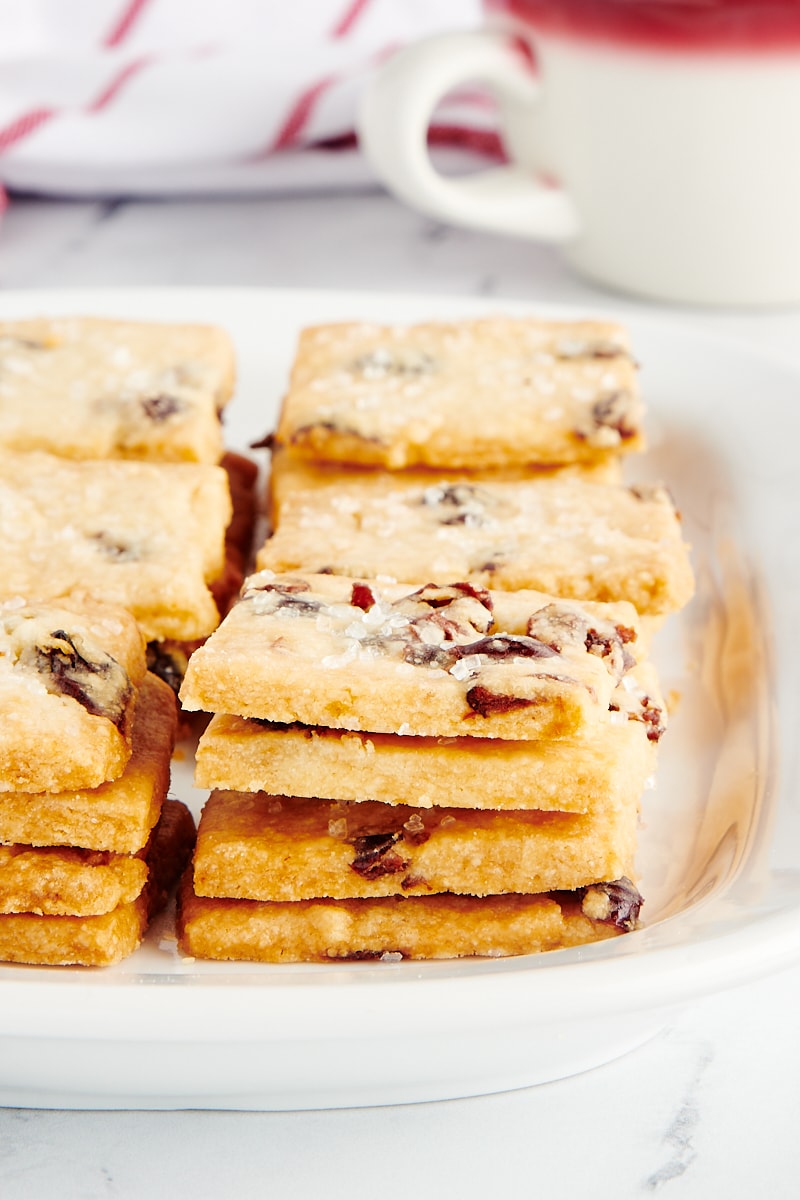 More Shortbread Cookie Recipes