Cranberry Shortbread are simply delicious cookies made with a short list of ingredients!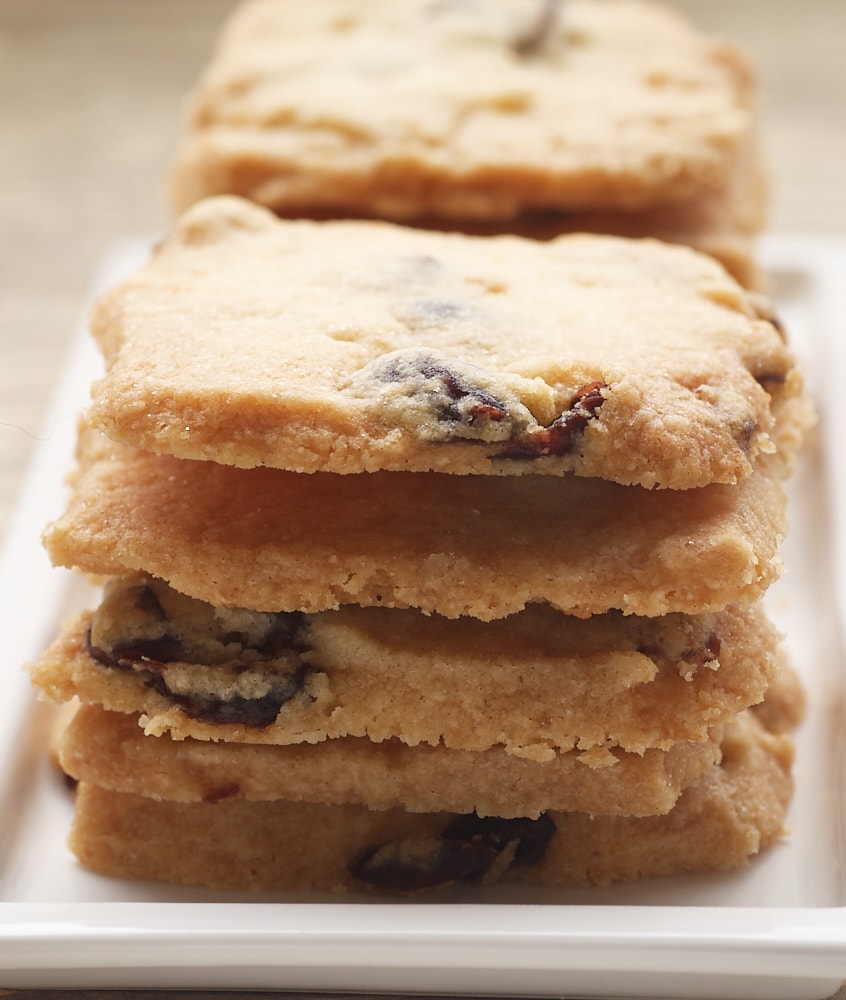 Shortbread is one of the finest examples of just a few basic ingredients making something incredibly delicious. I have a bit of a shortbread weakness. It's one of my favorite things to bake. And to eat, too, for that matter.
These little cookies aren't too sweet. The cranberries add a bit of sweetness as well as some tartness. They're pretty perfect for an everyday treat and just fabulous for a cookie tray. (Are we already thinking about that?!?)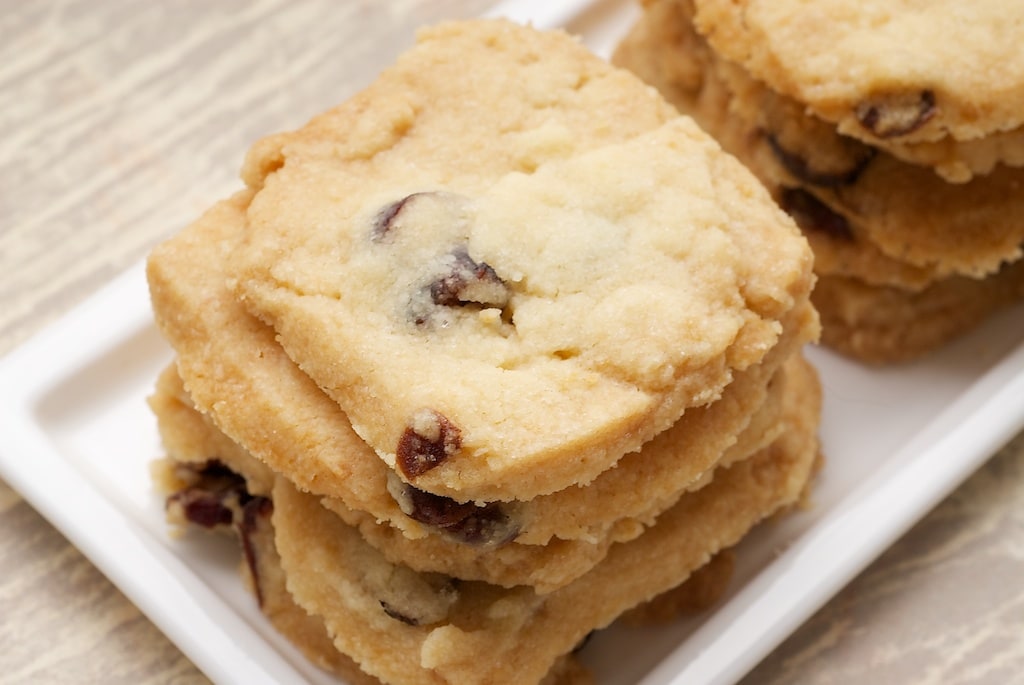 While you can substitute any dried fruit, I love dried cranberries. Of course, this is the time of year that at least some of our food thoughts turn to cranberries. Using dried cranberries, though, allows you to enjoy these any time of year.
If you like, use a cookie cutter for cutting the cookies. I like the look of them from just cutting them with a knife. They may be a tad less uniform, but they are more interesting this way.
Find more cookie recipes in the Recipe Index.
More Shortbread Recipes