Cranberry Crumble Cheesecake Bars combine rich cheesecake, cranberries, and a buttery crumb topping for a delicious dessert!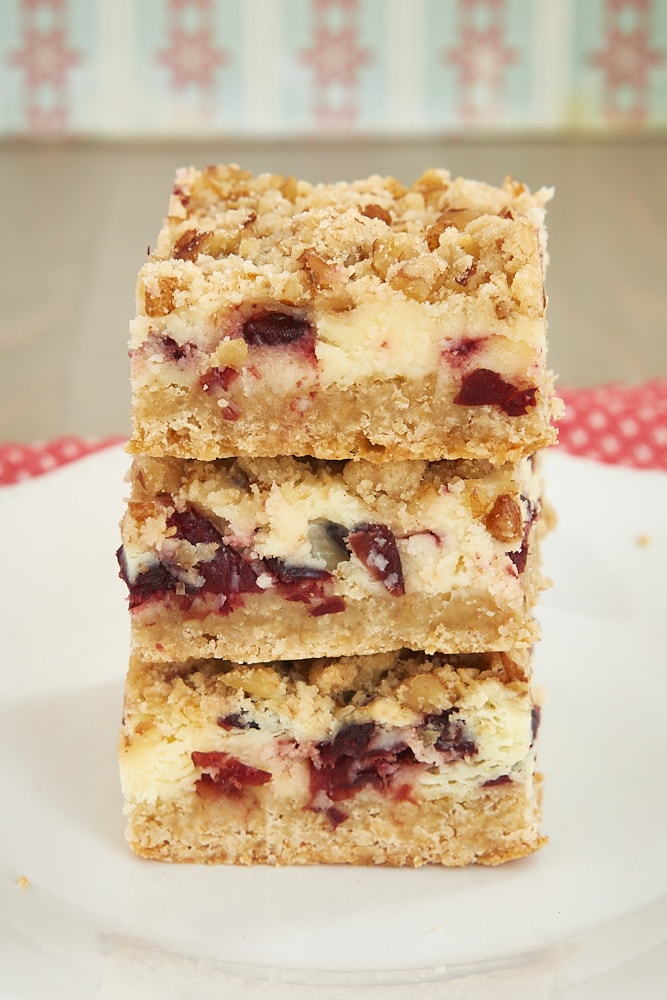 We covered a lot of cranberry territory last month, with a buckle, a Bundt, and a pie/cheesecake hybrid. I've got one more bit of cranberry goodness up my sleeve, though, with these beautiful Cranberry Crumble Cheesecake Bars!
These lovely bars combine a lot of good things into one delicious place. There's a sweet, buttery, nutty crust that also doubles as a crumb topping. And there's cheesecake filled with sweet/tart dried cranberries and flavored with a bit of lemon juice. They are, in a word, delectable!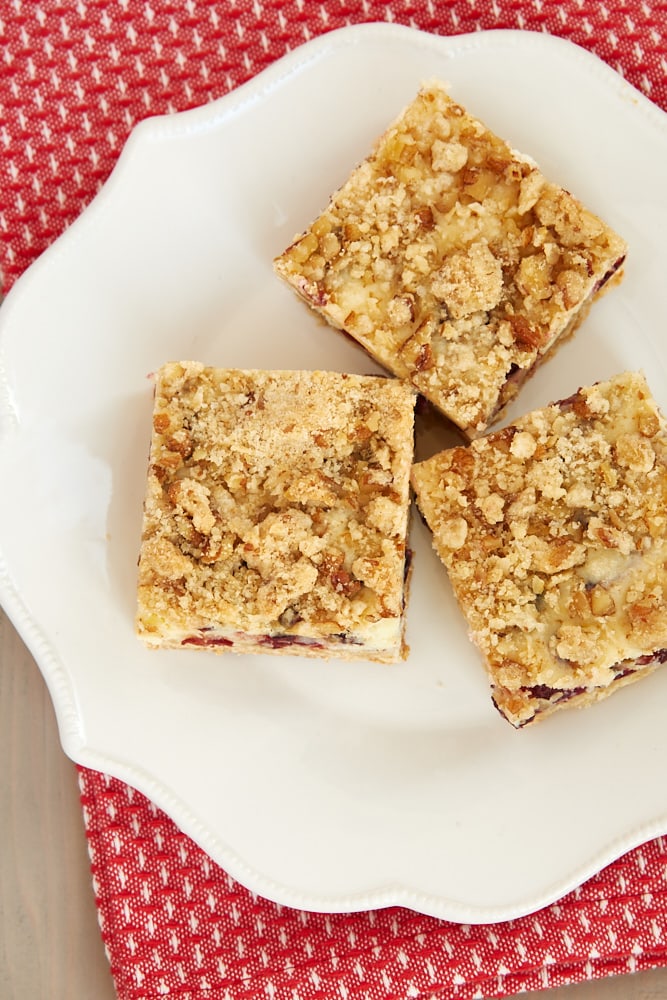 Cranberry season is so brief that it can be tough to get your hands on a fresh batch when you want them. I used dried cranberries for these bars so they can easily be made year-round. I almost always have some dried cranberries in my pantry, and I'm betting a lot of you do, too.
If you prefer to use fresh cranberries, that will work as well. Just substitute the same amount by volume in the filling. You can also swap out the lemon juice for orange juice if you'd like to take advantage of the delicious synergy between cranberries and oranges.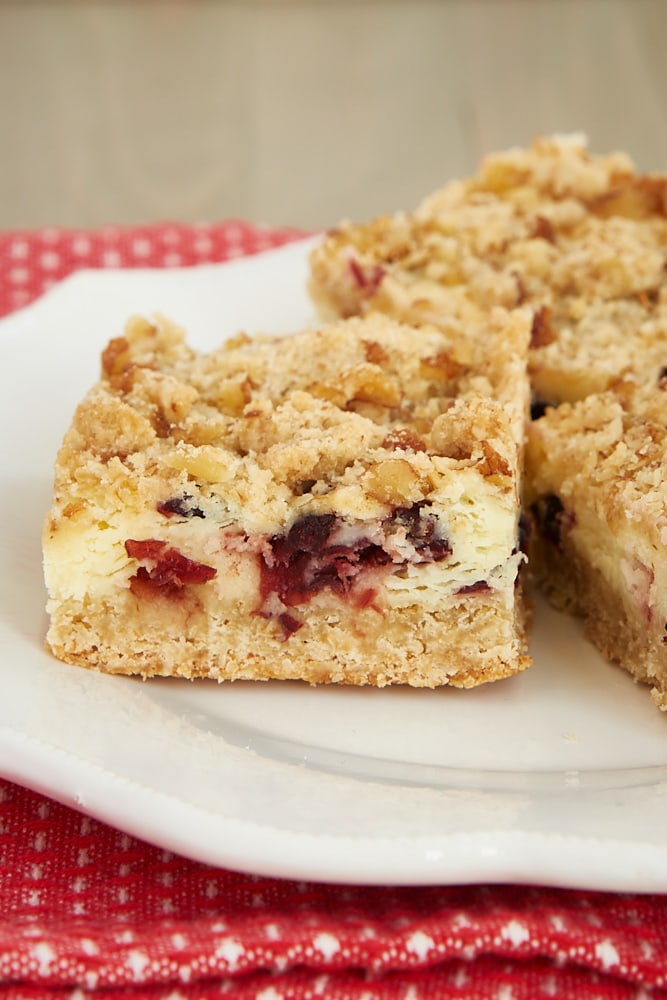 These simple Cranberry Crumble Cheesecake Bars are a lovely addition to your holiday baking, or really for anytime you're craving some cranberry deliciousness. The sweet and tart flavors complement each other wonderfully. Serve them to your guests, take them to a cookie swap, or mix them in among the other treats on your cookie trays this season.
Find more cheesecake recipes in the Recipe Index.
More Dried Cranberry Recipes
This recipe was originally developed for Clabber Girl, where I am a paid contributor.