I loved, loved, loved pecan sandies as a child. You know, the store-bought ones that have been around for ages. In my adult years, I have come to appreciate and prefer homemade baked goods. I simply couldn't pass up the chance to make my very own pecan sandies.
This recipe comes from Martha Stewart Makes Cookies, an iPad and iPhone app that's been around for a few months now. I was first introduced to the app when I was invited to The Martha Stewart Show to live Tweet her cookies episode in November. As you can imagine, that was quite an experience, and I'm still in awe of both her and that set.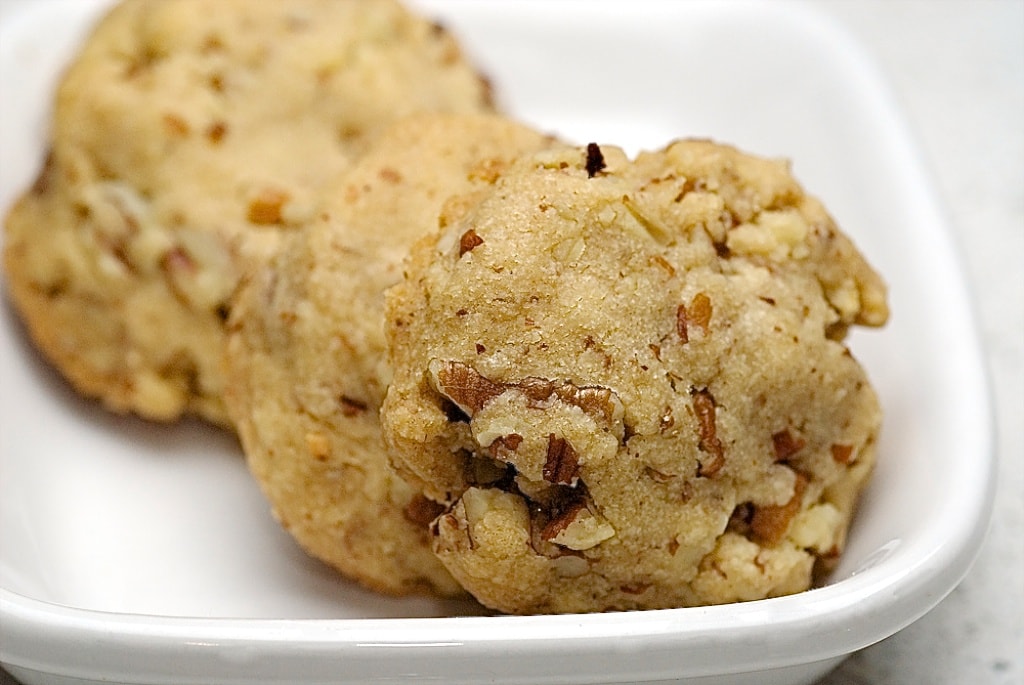 Back to the cookies… These are very simple and quick to get from preheating to baking. It's a simple dough that comes together quickly, if not that cohesively. My one complaint was that my dough didn't stick together very well. The flavor, on the other hand, was exactly what I had hoped. The crunch of toasty pecans in a sweet cookie makes me happy.
To all you social butterflies, if you don't follow me on Twitter, I'm there: @bakeorbreak. For more on my trip to see Martha, there's a shot of the Twitter group with Martha over on BoB's Facebook page.