Nuts are one of my favorite baking ingredients. I'm admittedly more likely to turn to pecans, hazelnuts, or almonds, but I also love to bake with other nuts. Like pistachios!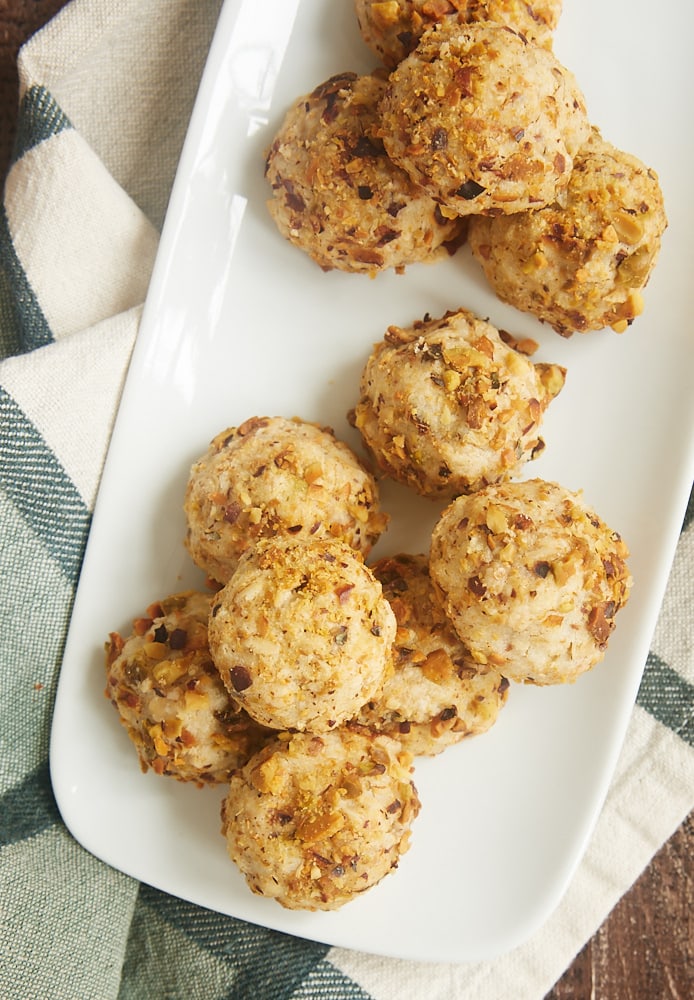 These little Pistachio Oat Sandies are a simple shortbread cookie combined with an oatmeal cookie and all disguised as a drop cookie. You get the simple deliciousness of shortbread with a little chewiness from the oats. And instead of cut-out cookies or a pan of shortbread, you get little rounded cookies full of and covered with plenty of pistachios.


As with any shortbread recipe, the mixed dough will be loose and crumbly. If you've carefully measured all of your ingredients, all will be fine. When it's time to shape and bake the cookies, I use a 1-tablespoon scoop to portion the dough, compact those portions a bit so they hold together better, then roll it into balls.
When you're in a hurry, I know it's tempting to skip that hour of chilling the dough. It will, however, help these cookies keep their shape as they bake. Shortbread is often made in a pan or as cut-out cookies. Making them into shaped drop cookies makes that chilling step pretty important.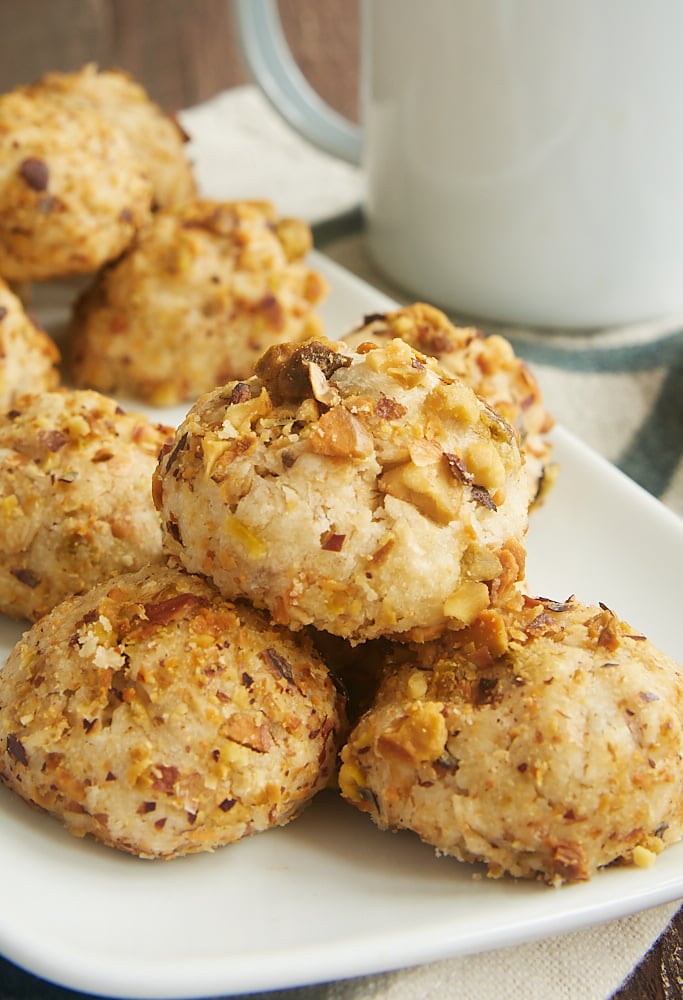 If you're looking for a simple, nutty cookie, then these little guys are for you. The flavor is subtly sweet, and the crunch from the pistachios is just right. A perfect little cookie package!
Find more cookie recipes in the Recipe Index.
This post contains affiliate links. If you make a purchase through one of the links, I'll receive a
small commission at no additional cost to you.