Cranberry Pistachio Cookies are sweet, tart, and crunchy. Serve them as they are or dip them in melted white chocolate for a boost of flavor.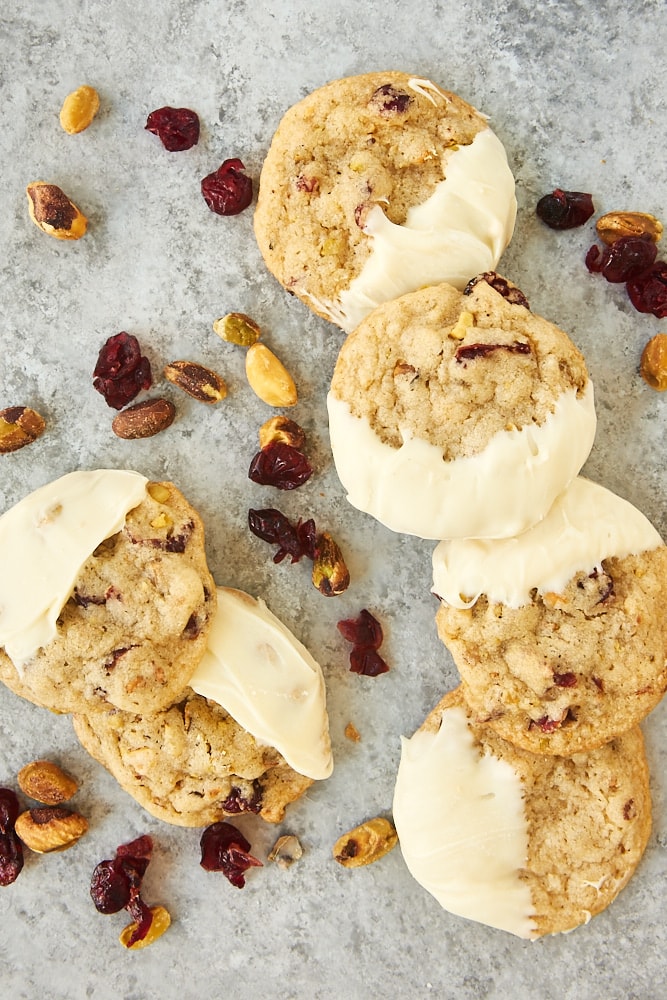 Cranberries and pistachios are wonderful any time of year, but I seem to get a craving for the combination during the holiday season. Maybe it's the flavor or maybe it's the red and green color scheme. In any case, I find them irresistible!
These cookies are fairly standard vanilla cookies, but with lots of cranberries and pistachios for some wonderful sweet, tart, nutty flavor. Add to that a bit of white chocolate, and you've got yourself one fantastic cookie!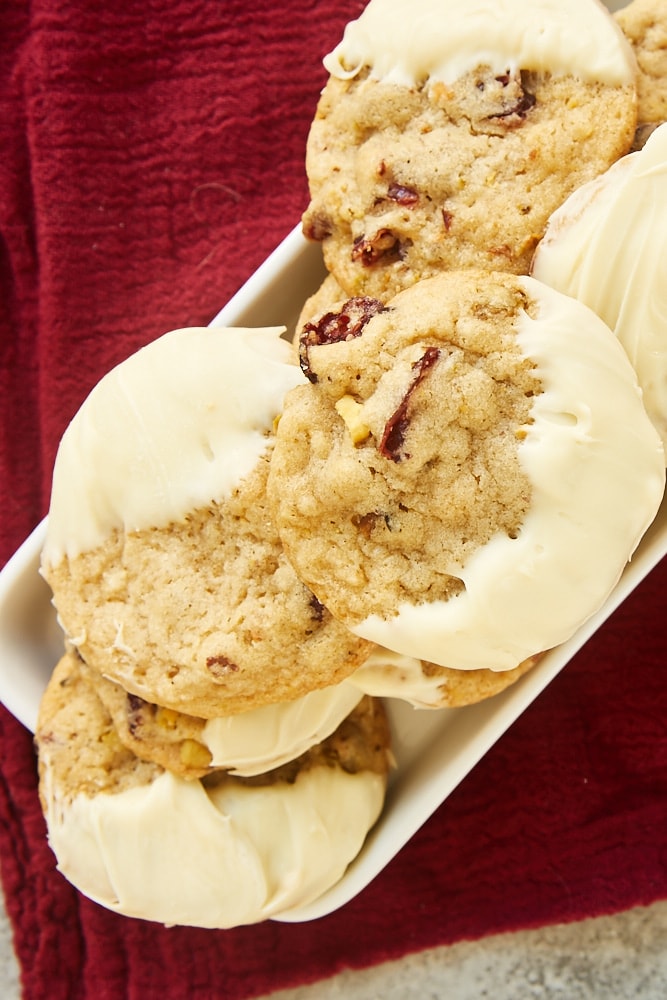 If you prefer to skip the chocolate-dipping step, I can attest that these cookies are very good without the white chocolate, although it does add a certain flair. I simply melt the white chocolate and dip the baked and cooled cookies about halfway into the chocolate. Then just set them on a wire rack or waxed paper to allow the chocolate to set. For a little different look, you can also put the melted white chocolate in a zip-top bag, cut the corner of the bag, and pipe the chocolate over the top of the cookies.
Keep in mind that this cookie dough will freeze well, too, if you need a little help getting ahead on your holiday baking. When I make these, I usually stash some in the freezer, too, for when I need some freshly baked cookies later in the season.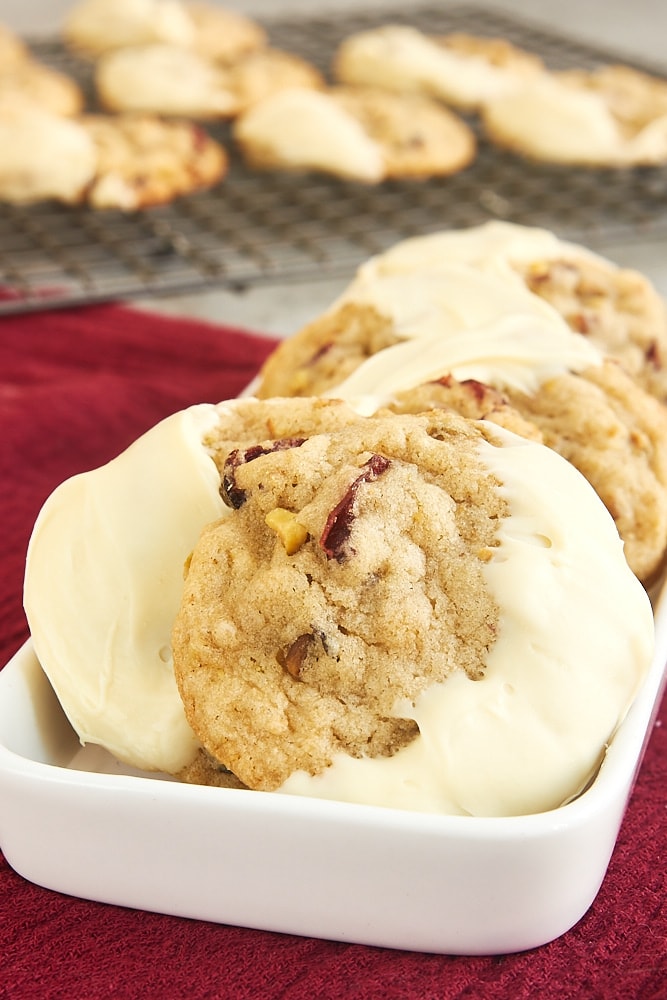 These cookies are a can't-miss addition to your holiday baking. They're always such a big hit that they're on my holiday baking list to stay! If you're looking for more Christmas cookie inspiration, be sure to see my collection of Best Holiday Cookies.
Find more cookie recipes in the Recipe Index.
More Pistachio Dessert Recipes