Browned Butter Salty Sugar Cookies take simple flavors and turn them into one fantastic cookie!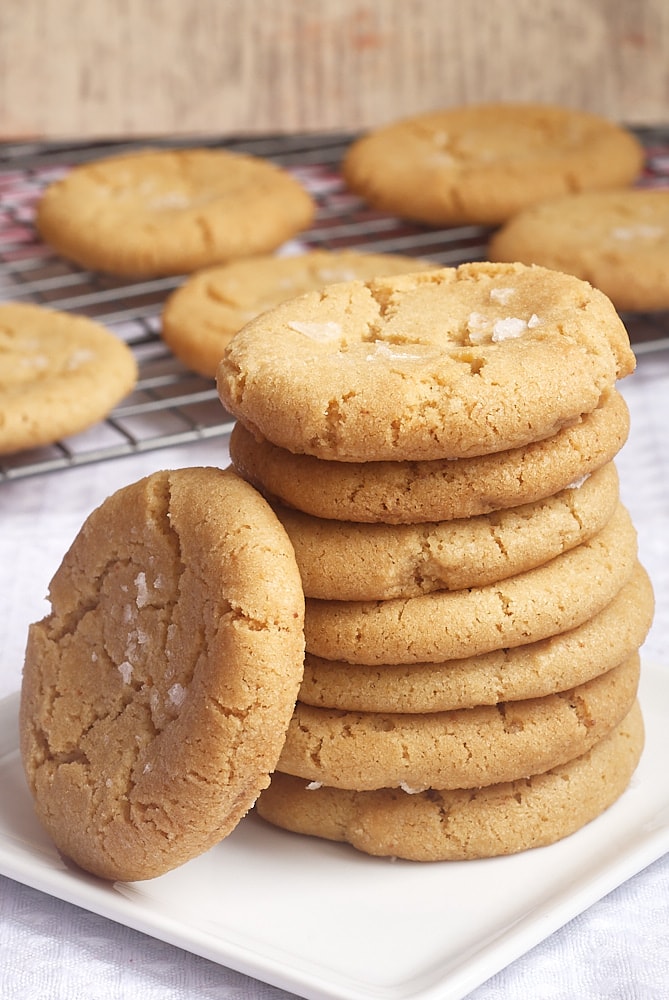 I don't often buy store-bought cookies. All the homemade stuff makes that unnecessary. After we moved last month, however, I stayed out of the kitchen until we could get settled into the new place. During those days, I discovered Brooklyn's own The Good Batch at a local market.
On impulse, I bought a package of their Brown Butter Salty cookies. These amazing cookies are a soft shortbread made with browned butter and topped with a pinch of salt. I was hooked immediately. So, I set out to make something similar.

I decided to go the sugar cookie route. I don't make sugar cookies very often. They've just never been at the top of my list when I get a cookie craving. But, these. These! These are way beyond sugar cookies.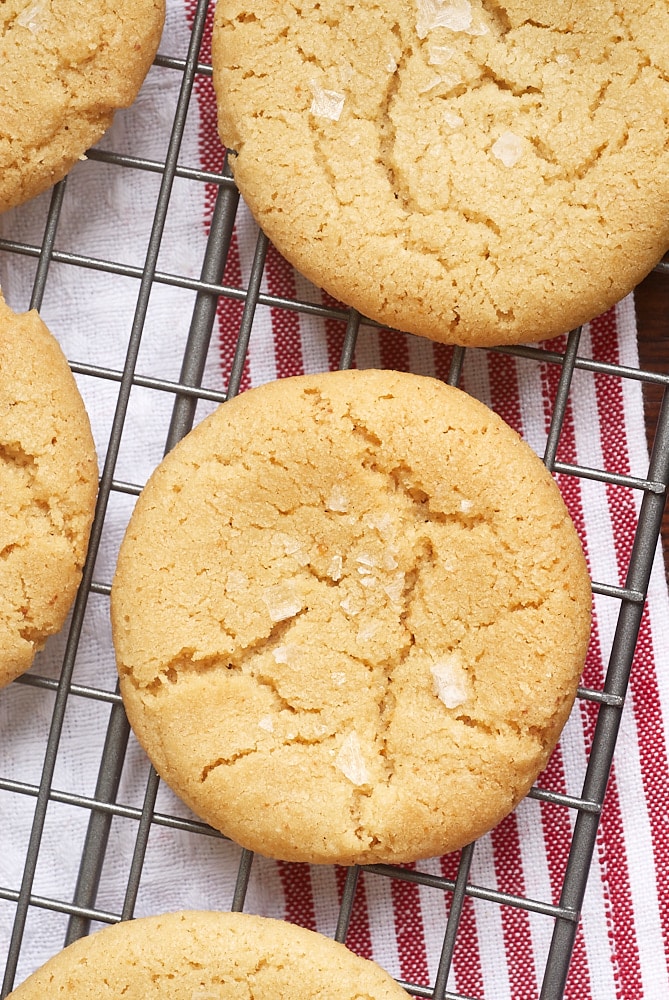 First of all, they start out with browned butter, which is one of my favorite things. All that rich, nutty flavor takes an everyday sugar cookie and turns it into something truly special. Plus, they have that wonderful crispy on the outside, chewy on the inside thing going for them.
With all the recipes I've shared over the last 6+ years, it's difficult to make really big proclamations about a particular one. But, that's exactly what I'm doing with these. I'm always a fan of sweet and salty, and these are quite possibly my new favorite realization of that.
Find more cookie recipes in the Recipe Index.
More Sugar Cookie Recipes