October 10, 2012
Good Morning Sunshine Bars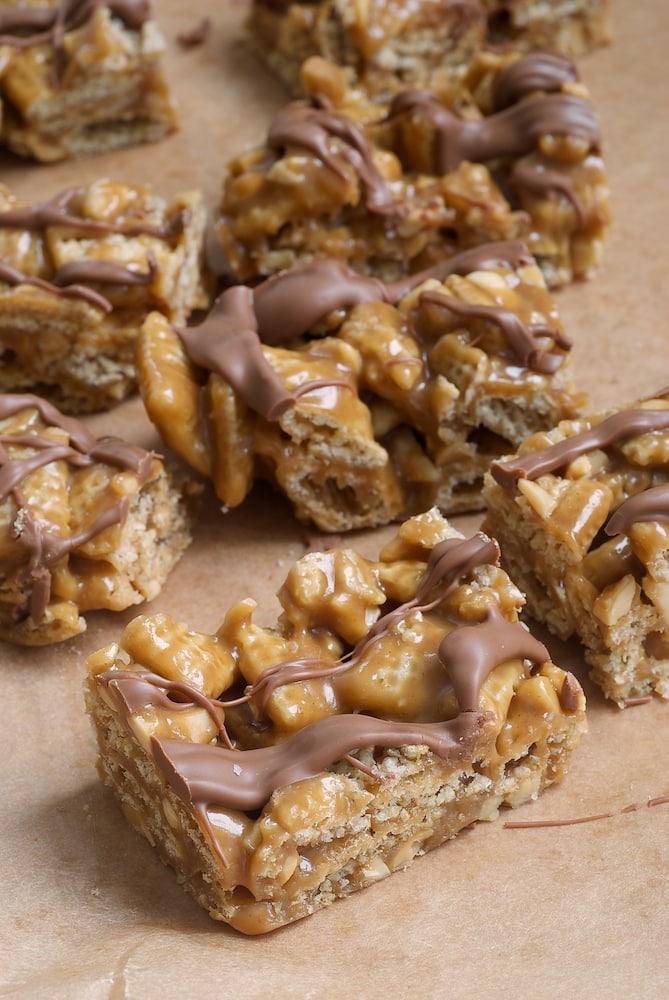 I think it both a good and bad sign that as I began poring over my shiny new copy of Baked Elements, I became thoroughly enamored with the very first recipe. Good, in that I knew that the Baked guys had come through yet again with their latest book. Bad, in that, at this rate, I would likely have a hard time narrowing down what to bake first.

Baked Elements is broken down into 10 chapters, each focusing on a favorite baking ingredient. The first chapter is all about peanut butter. For those of you who have been reading BoB for a while, you'll understand my excitement about that chapter in particular. I'm sure I'll move past that first section soon. Stay tuned!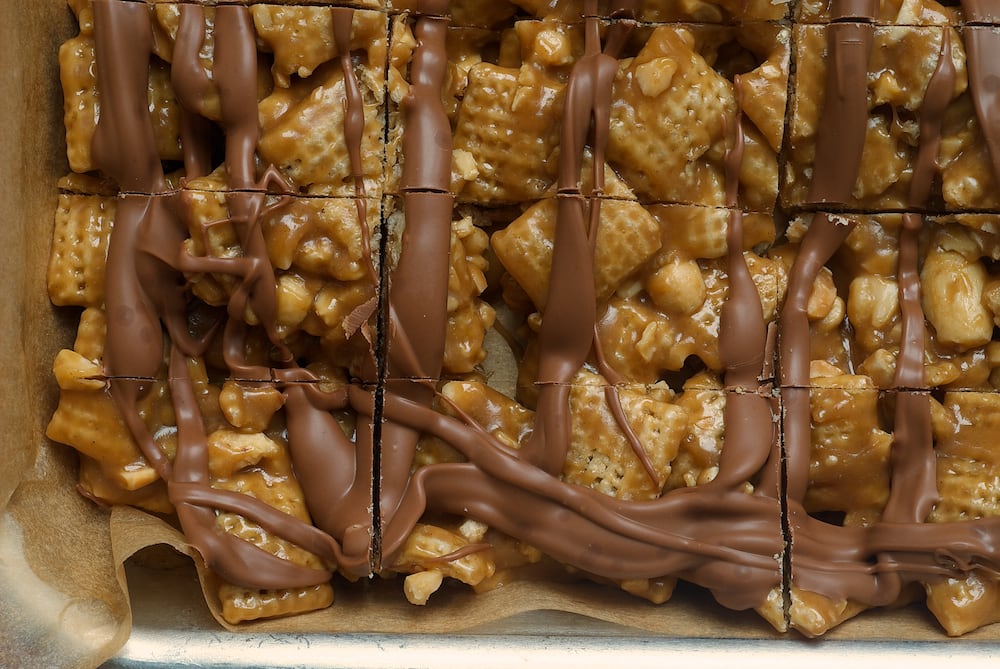 After going through the entire book and most of a post-it pad, I kept coming back to that first recipe. A no-bake recipe involving peanut butter, peanuts, and crunchy cereal, all topped off with chocolate? How could I ignore that?
The story behind the name is related to the presence of cereal in the ingredient list. Cereal in baked goods means you can eat them for breakfast, right? Right?!?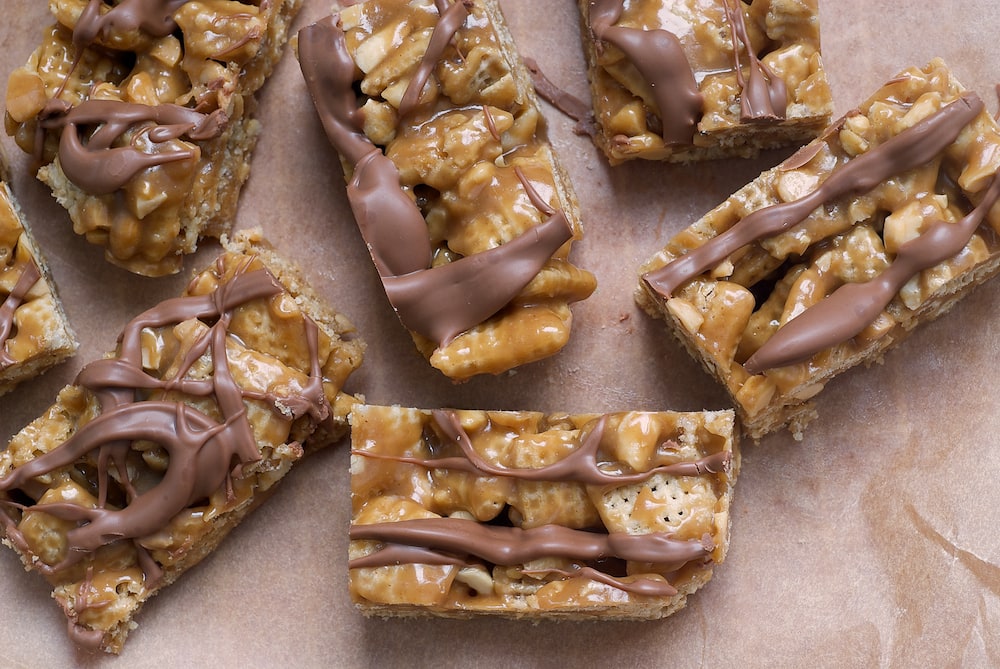 These come with a warning, my baking friends. They are seriously addictive. You think you'll be able to stop after one or two. Not possible. As all remnants of self-control will be gone as soon as you taste one, be sure you are ready to pack these up quickly and share with others.
Good Morning Sunshine Bars
Yield: 24 bars
Prep Time:30 minutes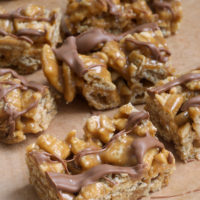 Ingredients:
6 cups Rice Chex (or other crispy cereal)
1 & 1/4 cups salted peanuts, coarsely chopped
1 cup firmly packed light brown sugar
1 cup light corn syrup
1 cup smooth peanut butter
1 tablespoon vanilla extract
1 & 1/2 teaspoons salt
6 ounces milk chocolate
Directions:
Butter bottom and sides of a 9″x 13″ baking pan. Line with parchment paper, leaving an overhang on the two short sides. Butter the parchment.
Place cereal and peanuts in a large bowl. Mix together with your hands until combined.
Place brown sugar and corn syrup in a medium saucepan. Stir together and cook over medium heat. Bring to a boil for one minute. Remove from heat. Stir in peanut butter, vanilla, and salt until combined and smooth.
Pour sugar mixture over cereal mixture. Stir gently until cereal is coated with sugar mixture.
Spread mixture evenly into prepared pan. Allow to cool to room temperature, or place in refrigerator for 15-20 minutes.
Once cereal has cooled, melt chocolate in a microwave or double boiler. Drizzle melted chocolate over bars. Allow chocolate to set.
Using the overhanging parchment paper, lift the bars out of the pan. Cut into 3″x 1&1/2″ bars.