Good Morning Sunshine Bars combine peanut butter, chocolate, and crispy cereal for an irresistible no-bake treat!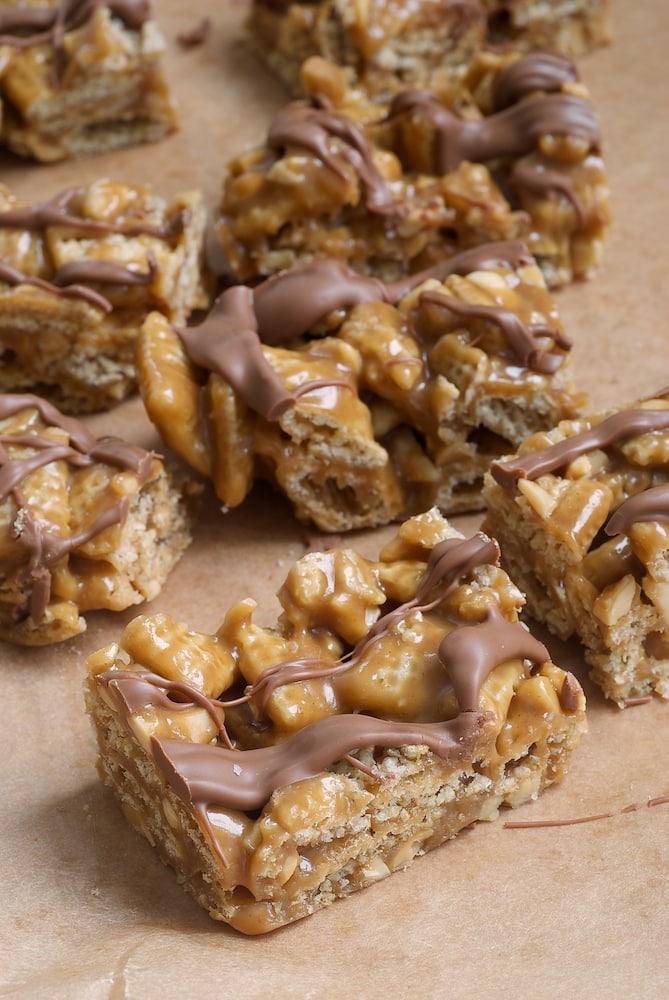 Good Morning Sunshine Bars
I think it both a good and bad sign that as I began poring over my shiny new copy of Baked Elements, I became thoroughly enamored with the very first recipe. Good, in that I knew that the Baked guys had come through yet again with their latest book. Bad, in that, at this rate, I would likely have a hard time narrowing down what to bake first.

Baked Elements is broken down into 10 chapters, each focusing on a favorite baking ingredient. The first chapter is all about peanut butter. For those of you who have been reading BoB for a while, you'll understand my excitement about that chapter in particular. I'm sure I'll move past that first section soon. Stay tuned!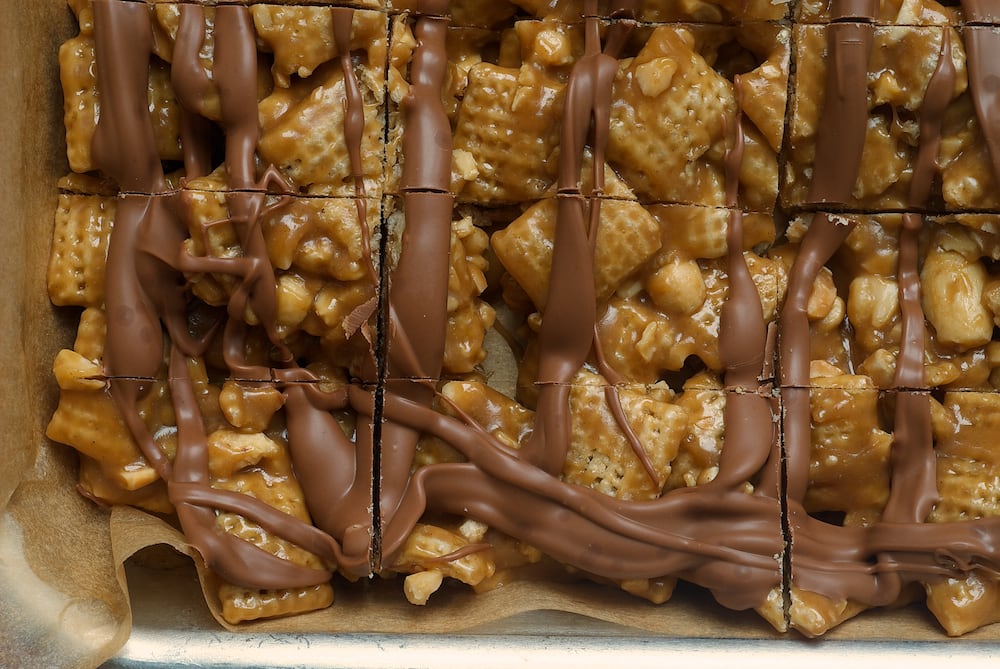 After going through the entire book and most of a post-it pad, I kept coming back to that first recipe. A no-bake recipe involving peanut butter, peanuts, and crunchy cereal, all topped off with chocolate? How could I ignore that?
The story behind the name is related to the presence of cereal in the ingredient list. Cereal in baked goods means you can eat them for breakfast, right? Right?!?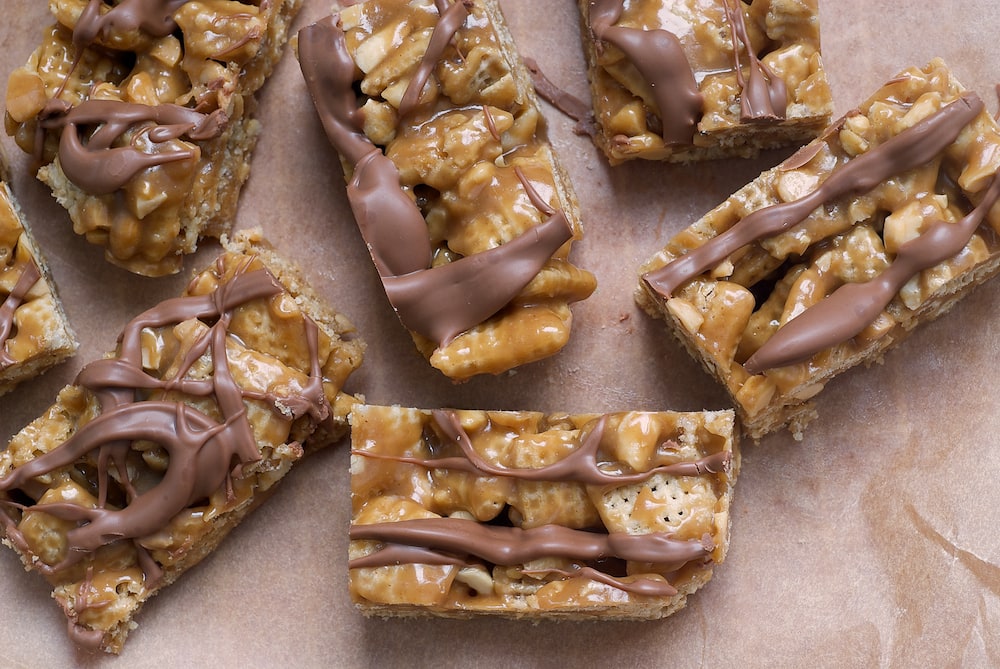 These come with a warning, my baking friends. They are seriously addictive. You think you'll be able to stop after one or two. Not possible. As all remnants of self-control will be gone as soon as you taste one, be sure you are ready to pack these up quickly and share with others.