Sweet and Salty Chocolate Chip Cookies are an irresistible combination of salty and sweet. These cookies are so addictive!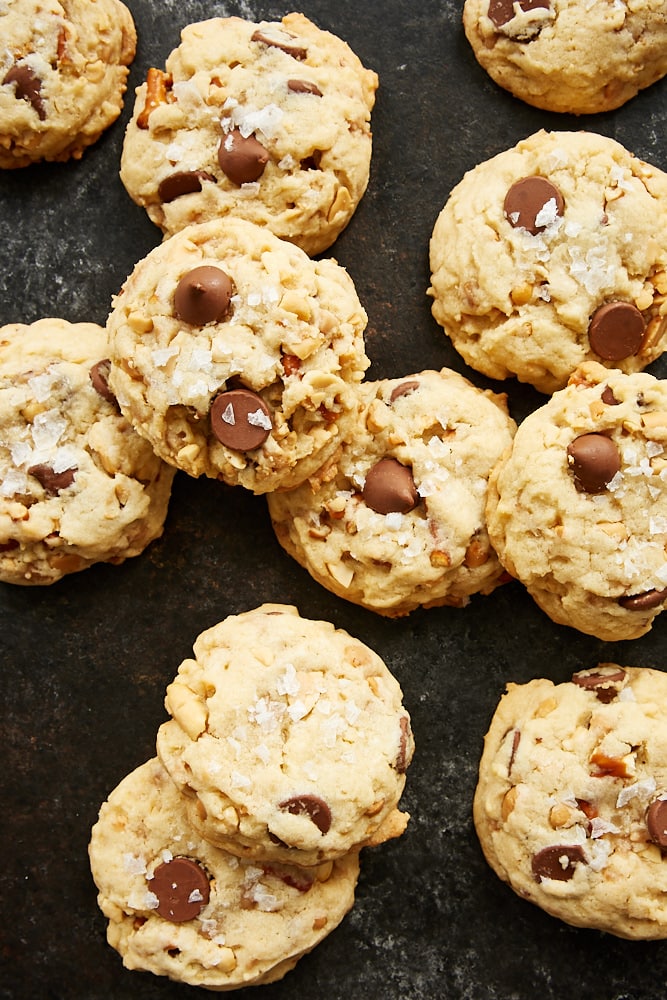 I'm so enamored with this sweet and salty twist on chocolate chip cookies, and I hope that you will be, too. These Sweet and Salty Chocolate Chip Cookies are filled with some very good things, like chocolate chips (of course), peanuts, pretzels, and toffee bits. All of that adds up to a sweet and salty cookie that will likely have you reaching for another one.

These cookies were inspired by a chocolate bar I tried on a whim. It had little bits of salty add-ins, and it was really just heavenly. I immediately thought that I needed to make a chocolate chip cookie along the same lines. And I'm so, so glad I did!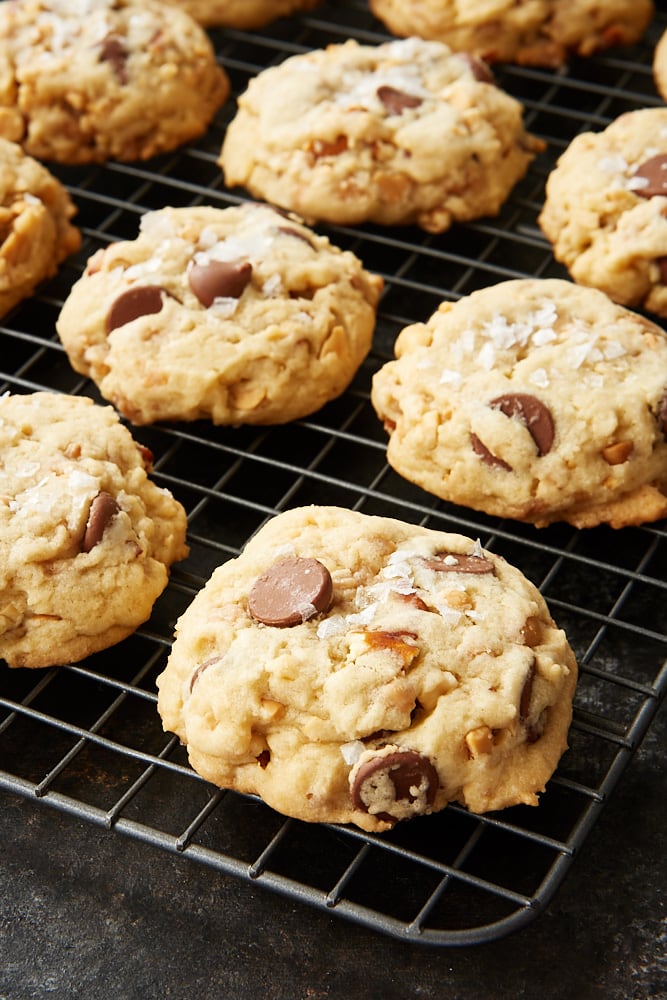 For the salty components, there are pretzels and peanuts. I like to use lightly salted peanuts, but unsalted is fine, too. For a finishing touch, there's a little sprinkle of coarse salt on top of each cookie, too.
As a contrast to all of the salty parts, I like to use milk chocolate chips in these cookies. You can, of course, use semisweet if you like, but I find that the sweetness of milk chocolate is the perfect complement to the saltiness of the cookies.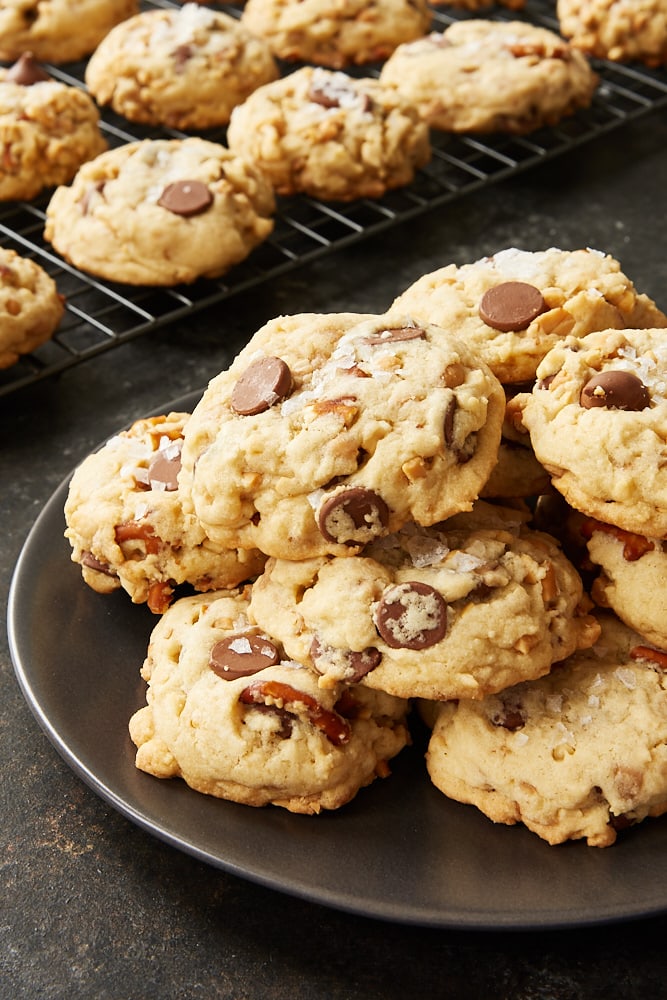 With so much different stuff in these cookies, I like to make them a little bigger than I normally would. That means that each cookie is sure to be full of all of that good stuff, and you'll get plenty of flavor in each bite!
Find more cookie recipes in the Recipe Index.
More Sweet and Salty Cookies