If you're unfamiliar with the idea, a poke cake is a simple, yet genius concept. After baking a single-layer cake, holes are poked over the top. Then, the cake is covered with some mixture that will then seep down into those freshly-poked holes. After some refrigerator time, the cake is frosted.

I used a version of a yellow cake that is my normal go-to. It's more dense than not, but that allows it to hold up to all the pokes and the thick, heavy topping.
There are some old-fashioned versions with little tunnels of freshly-mixed Jell-O brightening up a standard cake. Some versions use pudding. I simplified a bit by mixing condensed milk and fresh lemon juice. It's a thick mixture and will not soak completely into the cake. That's perfectly fine. No cause for concern!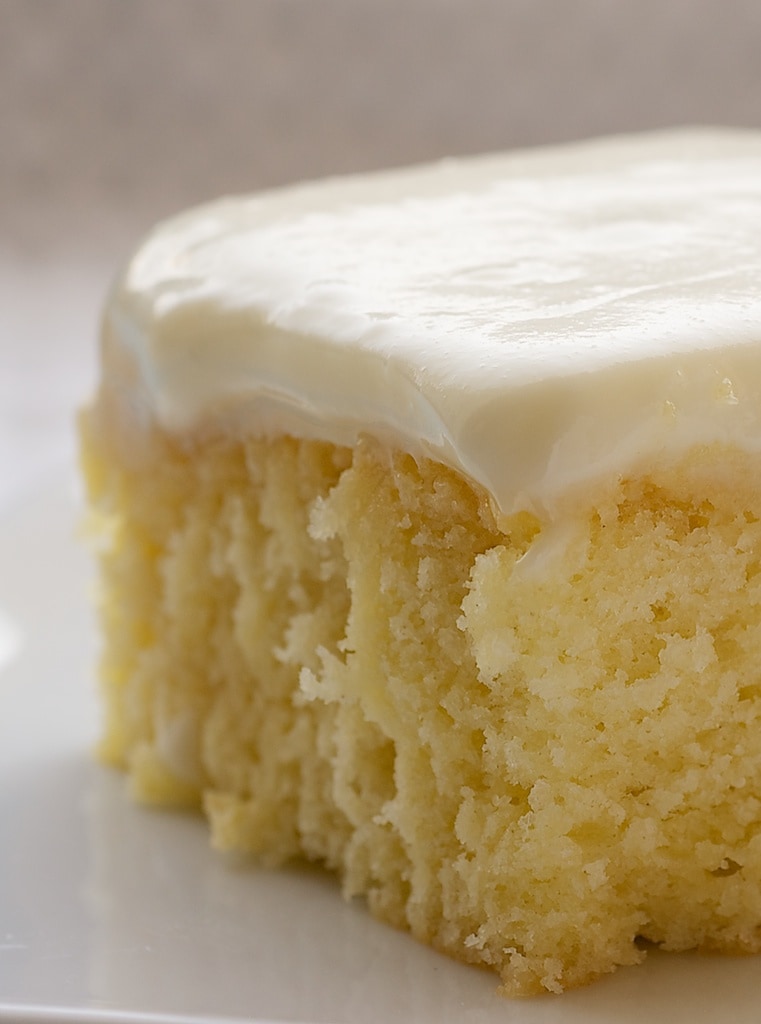 Of course, what better way to top off a refrigerated cake than with cream cheese frosting? Splash in a little more lemon juice for even more lemon flavor.
The three components of this cake are all lemon-flavored. Each one has just a hint of lemon. The finished cake still maintains a very gentle lemon flavor. There's no doubt that this is a lemon cake, but it doesn't beat you over the head with it. It's lovely and cool and just the thing for dessert on a summer day.