I became very excited when cherries started appearing at our local markets a few weeks ago. It's exciting because, well, they're cherries! Also, the arrival of stone fruits mean that summer has peaked. (Come on, fall!) Anyway, I recently spotted some beautiful ones and snatched them up to bake as many things as I could imagine while I can.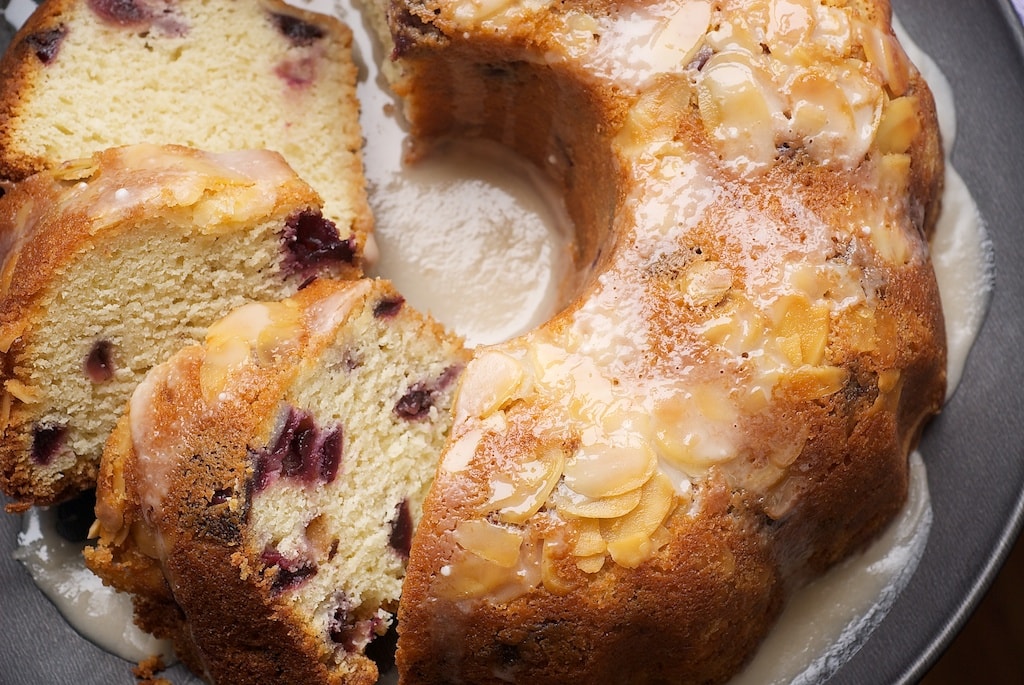 In late spring, a very dear friend of mine who had been busy using up a huge batch of strawberries sent me this recipe. I held onto it, thinking I would make it this summer. But, when I was debating how best to enjoy my recent cherries acquisition (and my new cherry pitter!), I thought of this recipe and decided to adapt it to make the most of those fresh cherries.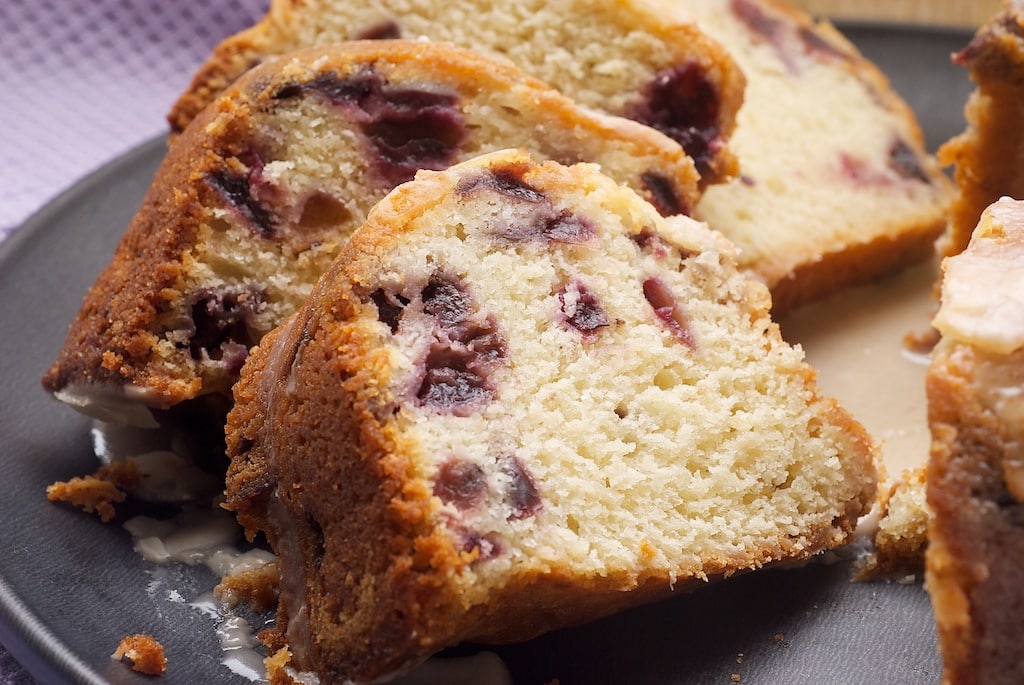 My first thought was to ply this cake with serious quantities of vanilla. Cherries and vanilla are just lovely together, aren't they? For a little more interest, I decided to add a sweet almond topping as well.
The result is a beautifully moist, flavorful cake that is one of my favorite new recipes of the summer. Just remember that cherry season won't last long. Make it while you can!