This quick and easy Raspberry Lemon Icebox Pie is a cool, creamy dessert dream! Made with plenty of lemon and a swirl of raspberry preserves, the flavor is just delightful.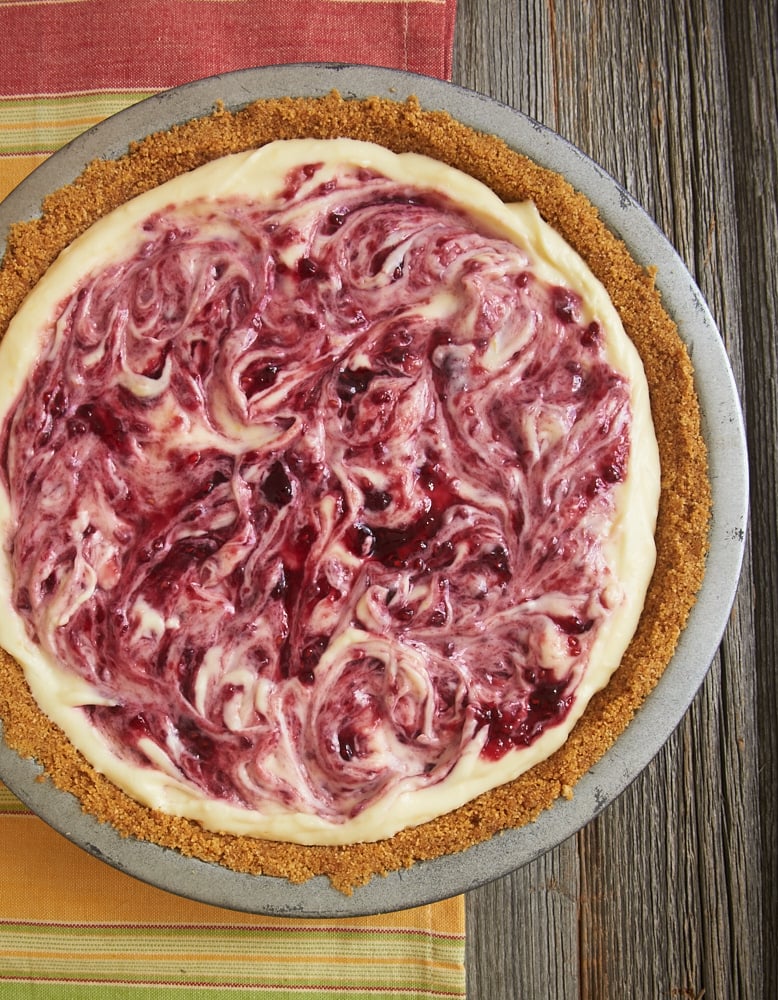 If you're looking for a quick and easy homemade dessert, you've come to the right place. This Raspberry Lemon Icebox Pie simplifies dessert by having a short list of ingredients and needing zero oven time. You can go from gathered ingredients to chill time in about 20 minutes. Who's with me?
Of course, as much as I love quick and easy, it doesn't mean much if the end result isn't that great. But this pie combines that wonderful simplicity with amazing flavor. Tart lemons and a bit of sweet raspberries come together in a cool, creamy filling for a fantastic pie that gets rave reviews.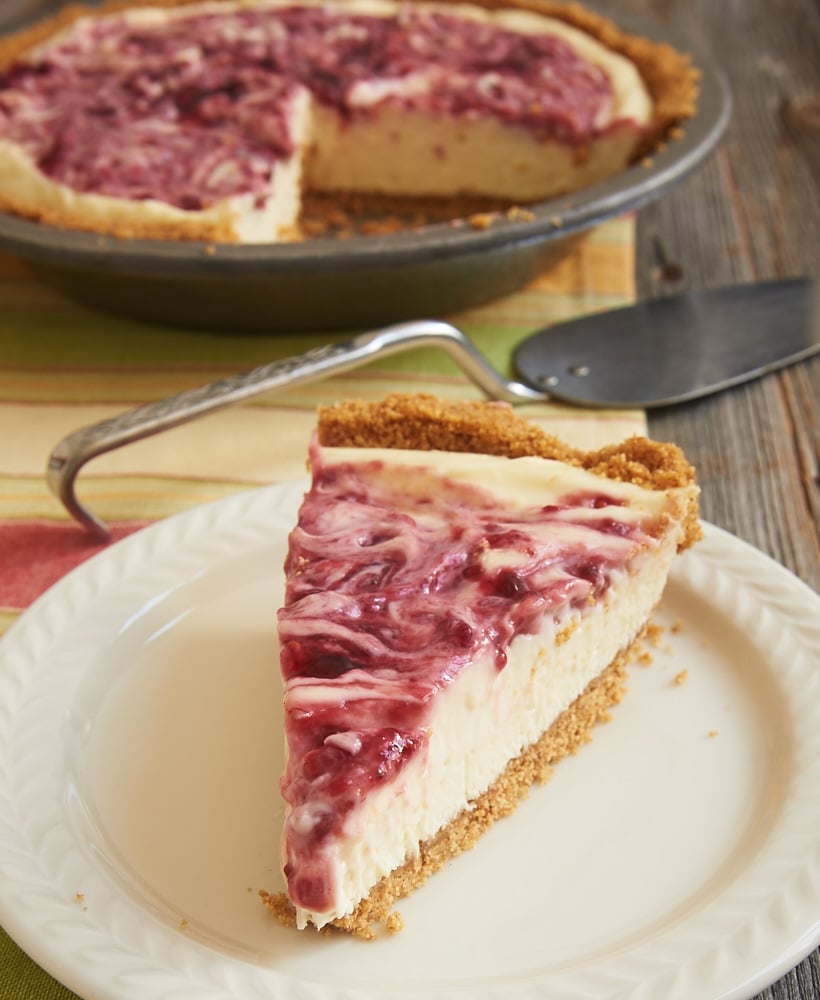 I've been making versions of this lemon pie for many years. (Like this coconut version!) It's so simple to make and so good that it's one of my go-to recipes for a cool, refreshing dessert.
This version of the pie has a very simple twist to it. To get that pretty swirl and sweet raspberry flavor, just swirl some raspberry preserves into the filling. Of course, you can use another variety of preserves if you like. Blueberry or strawberry would both be fantastic.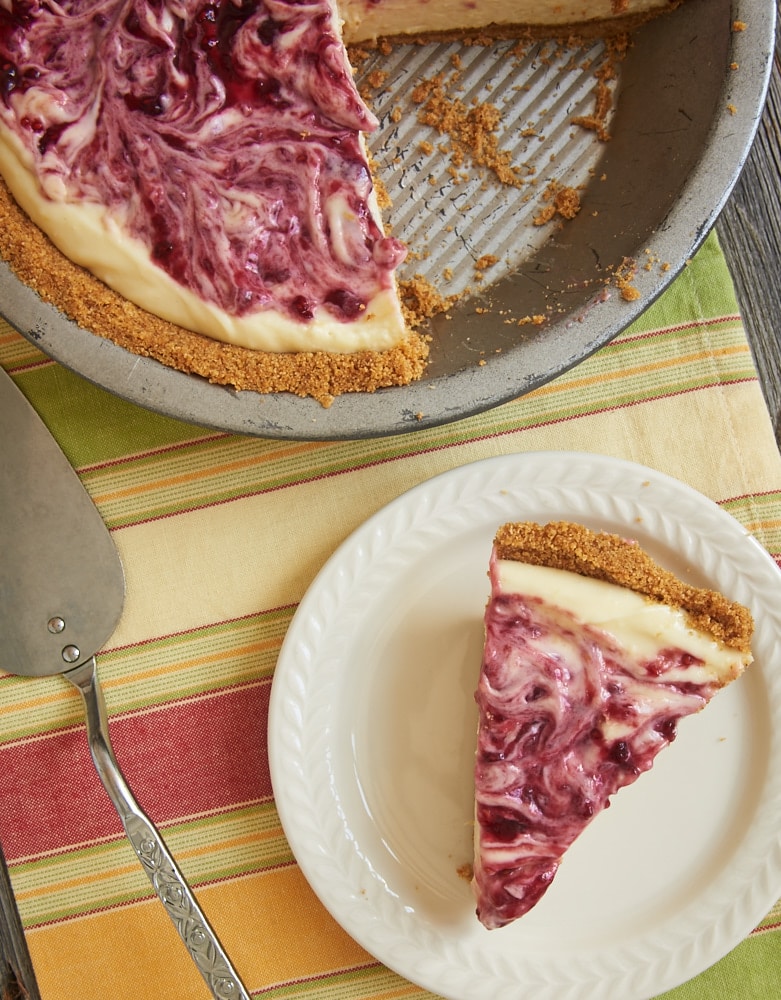 This pie is a summer dessert staple for me. It's so easy and so tasty that it's a sure thing. Make it for a gathering of friends or whip it up and keep it in your own refrigerator to enjoy over a few days. Hey, I won't even cast any stones if you eat it straight out of the pan.
Find more no-bake recipes in the Recipe Index.
More Lemon Pie Recipes